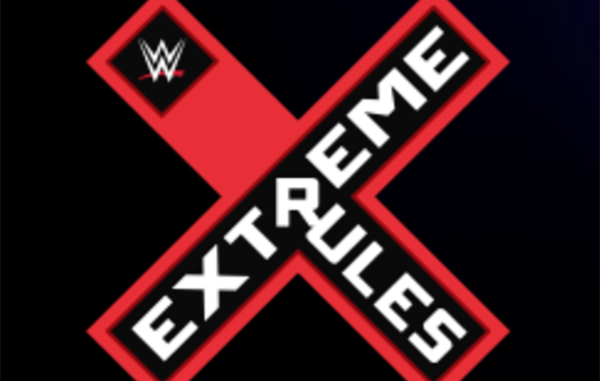 ---
SPOTLIGHTED PODCAST ALERT (YOUR ARTICLE BEGINS A FEW INCHES DOWN)...
---
So it's possible, even likely, that I'm going to get all of these wrong.
Follow @Colohue for updates.
---
1. Drew Gulak vs. Tony Nese – Cruiserweight Championship Pre-Show
As usual, I feel as though the Cruiserweights will be opening the show. This might be a match with no extreme stipulation but I'm sure we'll still get plenty of intense high flying action to keep up occupied.
Gulak has only just won the Cruiserweight title after a wait that seemed to last forever. Unquestionably too long either way. He's on a roll right now and long may it continue.
Winner: Drew Gulak
---
2. Bayley vs Alexa Bliss & Nikki Cross – Smackdown Women's Championship
Nikki Cross, added to this match to cover in case Alexa Bliss doesn't recover from illness in time, doesn't seem to be able to win the SmackDown Women's Championship. That's a shame, but I can't say I consider her likely to pick up the win anyway.
Bayley has been heavily featured as SmackDown Women's champion, even though she's only really been in one feud since Money In The Bank. Alexa Bliss has been an ideal opponent, especially given their history together. The Bliss/Cross storyline seems to be finally coming to a head, but now we've added in the extra element of a potential Sasha Banks return. Or was that just teasing?
Whatever way this plays out, Bayley is still in need of wins after a difficult couple of years on the main roster thus far.
Winner: Bayley
What If?: The arrival of Sasha Banks heralds the return of the legit boss?
---
3. Aleister Black vs. Cesaro
The arrival of Aleister Black, if you forget all that time he's been wrestling for months in the lead up to Wrestlemania, has been much heralded and, much like Nakamura, Corbin, Breeze and others before him, he needs an ideal opponent to defeat in his big debut. Cesaro is perfect. A physical, aggressive competitor who can sell strong but can also take a hit with enough force to destroy an ordinary man and still get up again afterwards.
I can't imagine any scenario in which Aleister Black doesn't comfortably win this match.
Winner: Aleister Black
---
4. The Revival vs. The Usos – Raw Tag Team Championships
Two of the best tag teams in the world go at it at Extreme Rules. I am very excited for this one.
While a lot of this ultimately depends on the contract situation of The Revival, this is actually a long term, well built feud. These are two teams that simply do not get on in any way and who have attempted to embarrass each other in the past. Oddly, it's The Usos who attempt to embarrass, whereas The Revival, the heels, are the ones trying to take the fight to the ring.
This is their opportunity.
The Usos have held the titles many, many times. Meanwhile, The Revival are others on the way up after a start blighted by injury. They're finally finding their place and they comfortably belong in their current role as champions.
Winner: The Revival
What If?: This is the moment that the Authors Of Pain return, eager to make their mark on the tag team division?
---
5. Braun Strowman vs. Bobby Lashley – Last Man Standing
Last man standing is the perfect stipulation for these two men. They have both been part of what started as an awkward feud but quickly become very compelling television. There have been arm wrestles, tugs of war and, finally, a very very broken stage. Just like that, people were invested.
Destruction of property is literally Braun Strowman's purpose in life. Meanwhile, Bobby Lashley is much the same; with his intense strength constantly on show. These two could genuinely destroy the area.
Strowman has needed some defining down for a long time. His run through all opponents character has made it a very jarring experience when he finally encounters somebody that he can't defeat. Of course, this is usually Brock Lesnar. Far from unusual a loss. Lashley has been lifted majorly by this feud. Meanwhile, Strowman has been brought down just enough that matches might actually be a little more compelling and believable.
This can go bigger. This should continue.
Winner: Draw
What If?: We end up losing half the arena only half way through the show?
---
6. Ricochet vs. A.J. Styles – United States Championship
This has match of the night written all over it, even under fierce competition from Black vs Cesaro, Gulkas vs Nese and The Revival vs The Usos. Also maybe Kofi vs Joe and the SmackDown tag team triple threat. Okay, the card is good here but this is the most exciting.
Over the last few weeks, we've seen this match twice and yet it's no less interesting because of it. Added to the equation of course are The Club, Luke Gallows and Karl Anderson. If you were Ricochet, surely this is a dream start to his time on the main roster.
Athleticism may be what Ricochet is known for, but his technical wrestling is also very polished. Styles, newly heel, has a whole story to tell yet that we don't know about. I only hope that this is the start of something big.
For now, with Ricochet only just taking the title, I would expect him to somehow escape with the belt this time. Styles and his Club will not go quietly though.
Winner: Ricochet
What If?: Ricochet, in need of backup against The Club, calls on some old enemies of theirs?
---
7. Daniel Bryan & Erick Rowan vs Heavy Machinery vs. The New Day – Smackdown Tag Team Championships
We had a preview of this at Stomping Grounds, when Bryan and Rowan took on Heavy Machinery in a match that certainly exceeded expectations. Adding The New Day surely only adds more to the whole situation. Heavy Machinery, the most raw and inexperienced group here, will undoubtedly have another strong showing.
Any one of these three teams could come away with the titles. Each one has a legitimate claim to being the best choice and have a wealth of opponents available, even just in the ring with them tonight. This is a very hard one to predict.
Bryan and Rowan are likely the safest choice going forwards but you never know in a triple threat and I'd say that The New Day have a good chance based on the threat to Kofi later in the show. Heavy Machinery, meanwhile, have been built cleverly and are certainly a new option that could create very fresh matches with the other teams in both divisions.
Really, it kind of comes down to a guess.
Winner: The New Day
---
8. Seth Rollins & Becky Lynch vs Baron Corbin & Lacey Evans – Universal Championship Raw Women's Championship Mixed Tag Winner Takes All, If Corbin and Evans lose they can not compete for the Universal and Raw Women's Championships again which Rollins and Lynch are champions
Yes, there really are so many stipulations that you forgot at least one before reading all that.
We can't have more Corbin and Evans in the title picture. We just can't. The absence of Banks, Jax, Riott and Rousey has undoubtedly resulted in more and more of Evans but the lack of opponents for Rollins is hard to excuse when you have talent the level of Drew McIntyre standing next to Shane McMahon while he talks. More than anything, the whole Brock Lesnar hovering in the background thing is already played out. This match just needs to be over and done with as soon as possible, really.
Heyman has made one of his spoilers that we're going to see Lesnar tonight and I can believe it, but with a Becky Lynch standing in his way I doubt he's going to get what he wants?
Winner: Seth Rollins and Becky Lynch
What If?: Brock Lesnar does cash in after the match on a prone Seth Rollins, but the match ends in DQ when The Man jabs him in the throat?
---
9. Kofi Kingston vs. Samoa Joe – WWE Championship match
This is definitely the biggest threat that Kofi has faced since becoming the WWE champion. Samoa Joe, despite being on a run of losses, will always be the most dangerous man in the room. You can not kill that aura. You can not bury a behemoth.
With The New Day competing earlier in the night, Kofi may be missing backup. Samoa Joe will be the shark smelling blood in that instance. Meanwhile, Kofi is more than a little banged up. This might be the perfect time for the WWE championship to change hands.
Winner: Samoa Joe
What If?: Kofi comes away with the win, but his fun loving attitude and swearing has drawn the ire of Mr PG, Bray Wyatt?
---
10. Roman Reigns & The Undertaker vs. Shane McMahon & Drew McIntyre – No Holds barred
I want to be able to say that Roman Reigns and The Undertaker will comfortably take this one home. Even considering what I said earlier about Drew McIntyre, he should definitely be ending this one as on his back as possible. Unfortunately, it's Shane McMahon. You can't trust anything that involves Shane McMahon to not someone result in a win for Shane McMahon.
Rumour, and hope, is that we might see The Undertaker vs Drew McIntyre at SummerSlam. Logically, that should mean that we see McIntyre pinning somebody. Pinning The Undertaker would be big but maybe too big. Roman would be a better choice.
But please, please, just let Shane McMahon get stunned by Kevin Owens, speared by Roman Reigns and then tombstoned out of prominence by The Undertaker.
Winner: Roman Reigns & The Undertaker
What If?: I'm wrong?
I'll see you for a live tweeting session of Extreme Rules 2019.