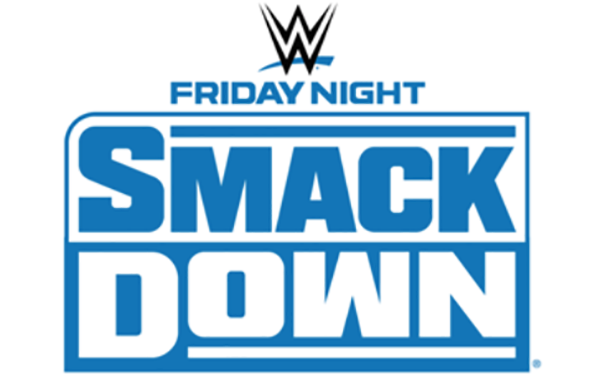 ---
SPOTLIGHTED PODCAST ALERT (YOUR ARTICLE BEGINS A FEW INCHES DOWN)...
---
KELLER'S WWE SMACKDOWN REPORT
SEPTEMBER 25, 2020
ORLANDO, FLA. AT AMWAY ARENA ("THUNDERDOME")
AIRED ON FOX NETWORK
Commentators: Michael Cole, Corey Graves
---
[HOUR ONE]
-The screen acknowledged the death of Road Warrior Animal.
-The show opened with a wide shot of Thunderdome. Cole touted Thunderdome in a heavy-handed way, calling Thunderdome "the most captivating and immersive viewing experience than anything else on television."
-A.J. Styles made his way to the ring through a jungle of ladders. Cole explained you have to grab both Intercontinental Title belts on Sunday at Clash of Champions to become champion. Sami Zayn then made his ring entrance. Cole explained Sami was IC Champion at WrestleMania, but was then forced to give up the title after he didn't compete for six months. Jeff Hardy came out third. Corey Graves stood mid-ring, socially spaced six feet apart which stood out as a novel. He said the belt Sami holds and the belt Hardy holds will both be raised in the first-ever WWE Intercontinental Championship Ascension Ceremony. Graves said by agreeing to this match, there is no champion's advantage. He said the first person to climb a ladder and grab both belts will become the sole IC Champion. (Nothing can go wrong here.)
Styles told Hardy this is the last time he'll wear the IC Title, and he called him a cheater. He turned to Sami and asked why he is even there. He said he took the summer off to have fun growing out his neck beard. "You're nothing, you're nobody," he said. Sami said this whole match shouldn't be happening. Sami blamed Styles for taking part in a fraudulent tournament for the fraudulent IC Championship. He told Hardy when he won the IC Title, the first thing he should have done is call him and renounce the title. Hardy told him to shut up. He said he actually agrees with Styles.
Hardy said he and Styles defended the IC Title "with honor, some more than others." He told Sami that the Clash is his chance to make the title legit. He suggested they hang the title high above before they wrestle tonight. The two belts were raised. As Styles and Hardy looked up, Sami shoved a ladder into them. He pummeled Hardy. When Styles stood, Sami retreated. As Sami walked toward the back, Adam Pearce came out and said after that stunt, he's officially adding Styles to his match against Hardy tonight. "And it's next!" he said. Sami was aghast. Hardy stood and gave Styles a Twist of Fate as they cut to a break. [c]
(1) JEFF HARDY vs. A.J. STYLES vs. SAMI ZAYN – Triple Threat match
Graves touted Sami's will and determination to right a wrong on Sunday, and said this match is a chance to get an advantage going into Sunday. Cole said one of the bright spots in 2020 for a tough year for everyone is Jeff Hardy. With all three men flat on their backs at ringside, they cut to a break around 5:00. [c]
Hardy hit both Sami and Styles with a Whisper in the Wind. Styles came back and nailed Hardy with a Phenomenal Forearm when Sami ducked. Sami then stole the pin.
WINNER: Sami in 12:00.
-Styles hit Sami and Hardy with a ladder after the match. Then he set the ladder up mid-ring and climbed the ladder and took down both IC belts and posed with them. Cole said Styles wants that to be the scene on Sunday.
(Keller's Analysis: This was all a good way to shine a spotlight on the backstory and personalities involved in Sunday's match without giving too much away since ladders weren't legal and the title wasn't on the line here. Everyone played their part well, as you'd expect. No new twists or anything, though.)
-Cole and Graves hyped Roman Reigns and Paul Heyman would address Sunday match's against Jey Uso later. Also, Matt Riddle vs. King Corbin.
-Otis and Tucker were chatting backstage as Tucker held the lawsuit in his hands. [c]
-They replayed Miz being stripped to his underwear last week, then Otis being served later with a threat to relinquish his MITB contract or be sued.
-Kayla Braxton interviewed Otis and Tucker backstage. She asked Otis if he's made a decision. (Did he not see a lawyer over the past week and learn that this threat was ridiculous and toothless?) Otis said his mama taught him there are three things he can't trust – carnival clowns, 1 percent milk, and lawyers. He said if Miz and his fancy-pants lawyers want to try to take the MITB briefcase from him, try.
Miz and John Morrison walked in. Miz said his attorneys aren't trying to steal anything from him, but rather they are trying to make sure the WWE Universe has a MITB briefcase holder they deserve. Miz told Otis his legal team bill $2,000 an hour and they don't sleep and will drown him in depositions and put a lean on everything he owns. He said when they're done, they'll even have the double-wide his mom calls home. Otis couldn't take anymore. Morrison filmed him with his phone in case they needed evidence. Tucker asked Miz why his fancy team of lawyers only put his name on the lawsuit. Morrison asked what he was talking about. Otis then attacked Morrison.
-They went to Cole and Graves at ringside. Graves said Miz and Morrison will push Otis until they get what they want. They pivoted to a sponsored video package on Bayley and Sasha Banks.
-Bayley came out onto the stage and called Sasha a crybaby. She said she has a championship match to prepare for, unlike Sasha. She said she admires Nikki's heart and fighting spirit, but she heard her say last week she has a better chance to beat her because she doesn't have Sasha in her corner. Bayley said she should pay attention to what she did to Sasha and how she'll do that to her, too. Bayley lifted a chair and said she should imagine what she'll do next.
(Keller's Analysis: This didn't belabor the point. There wasn't a lot to say here, but I'd have liked to have heard Bayley get a little more creative in personally taking digs at Nikki to build up fans' desire to see Nikki beat her on Sunday.)
-Cole said everyone is talking about the look Reigns gave Jey as he left the ring last week, and Reigns and Heyman will address it later. A commercial aired for "Chronicles: Jey Uso" on WWE Network tomorrow. [c]
(2) SHINSUKE NAKAMURA (w/Cesaro) vs. GRAN METALIK (w/Kalisto, Lince Dorado)

After early offense by Nakamura, Metalik flip dove over the top rope onto Nakamura at ringside. He scored a near fall back in the ring. Metalik went for a moonsault, but Nakamura moved. Metalik landed on his feet. Nakamura, though, took over and hit Metalik with a knee to the back of his neck. Then he landed an exploder suplex followed by his Kinsasha.
WINNER: Nakamura in 4:00.
-After the match, Cesaro attacked Dorado while Kalisto stayed at ringside. Graves said he was protecting himself for Sunday's match. Lince shoved Kalisto away from Metalik afterward, then helped him out. Kalisto shouted, "Are you kidding me?"
-Jey Uso excitedly strutted toward Roman's locker room. He pounded on the door and said he isn't leaving until he opens the door. He was pretty annoying. [c]
-They aired a tribute to Road Warrior Animal including Tweets from Triple H, The Rock, Hulk Hogan, Kurt Angle, and Ric Flair.
-Cole threw to a video package on Jey Uso and Reigns "and how this match is a true family affair." They had quotes from Afa, plus Jey's dad Rikishi. They also showed Sika, Rock's father. Jimmy talked about they'd all compete to one-up each other. Afa said Reigns always thought he was the big dog. They showed Hulk Hogan holding him as a baby. Rikishi talked about his son paying his dues.
[HOUR TWO]
-As Jey Uso entered the ring, Cole said he's never had a singles title match. Jey said he knows "Corey G" was supposed to interview him, but he's got this. Graves was sitting at ringside. (Perhaps some extra social distancing.) Jey said all week he's been asked about "the look." He said let's ask Roman directly. "What's up with the look" he said.
They cut to Roman Reigns and Paul Heyman sitting backstage. They were watching Jey, but didn't respond at all. "I thought we were better than that," Jey said. "You smile to my face and frown to my back, what is it?" Heyman walked out of the locker room. He said the WWE Universe deserves to hear what Reigns has to say to his cousin face to face in the ring. He said it's not going to happen when Jey Uso wants it to happen, though. He said it will happen at the accommodation of the schedule of Reigns. He absolutely, positively guaranteed him that discussion will happen in the ring tonight. He excused himself and went back into the locker room. Jey said he knew something was up. He said Reigns changed his cell number. He said it's all love, but either way they go, he's manning up. He closed with, "Welcome to the Uso Penitentiary."
(Keller's Analysis: I don't think anyone came out of that rooting more for Jey. His speaking style was just so affected and disjointed throughout, almost to the point of gibberish. He just couldn't complete a thought. He never really made a sustained point or expressed a strong emotion. Just not good. At least they had him acknowledge the look that everyone else saw last week.)
-They showed Baron Corbin attacking Matt Riddle last month at Payback. Then Corbin said he looked forward to making Riddle say Bro in a way that means "unbearable pain, intolerable misery, and excruciating agony."
-Riddle made his ring entrance. They cut to a soundbite with Riddle who said he can't wait to throwdown and show Smackdown the difference between a stallion and a jackass. Cole chuckled and said, "The bodacious barefoot bro Matt Riddle!" [c]
(3) KING CORBIN vs. MATT RIDDLE
Graves said Corbin refuses to let anyone make their name at his expense. Cole said Riddle has a unique view of the world and life, and lives life the way he wants to and he isn't afraid to run his mouth and back it up. He said Riddle wants to prove he'll be a future champion. Riddle jump-started the match right before the bell, then clotheslined Corbin over the top rope. Cole said Corbin has no friends in the locker room. Graves called Corbin an altruistic king. Riddle threw Corbin over the announce table a couple minutes into the match. They cut to a break as Cole excitedly said, "Riddle might knock off the King!" [c]
Riddle applied a triangle. Corbin lifted Riddle and powerbombed Riddle to escape. Then he scored a two count. Corbin scored a near fall with a Deep Six a couple minutes later. Corbin went for an End of Days, but Riddle flipped out of it and then kneed Corbin in the face. Riddle then went for the Floating Bro, but Corbin raised his knees. He then gave Riddle an End of Days for the clean win.
WINNER: Corbin in 12:00.
-Kayla interviewed Riddle in the ring if he's disappointed. Riddle said losing sucks, but he "won't let this setback stop this stallion." He said he will continue to grind until Smackdown is the Bro Show.
(Keller's Analysis: Okay then. For no apparent good reason, WWE thinks more highly of Corbin than Riddle at this point. This felt like a defining down of Riddle, and I'm not sure what the point was of the post-match generic promo.)
-Another vignette aired with the mystery blonde who wrote "Untouchable" on a mirror with lipstick and putting on jewelry.
-Alexa Bliss made her ring entrance. A soundbite aired with Bliss who said Lacey Evans calls herself a lady, but she's the kind of lady who sends the food back at the restaurant and asks to speak to the manager. (She's trying to paint her as a "Karen.") She said she's going to send back to the kitchen that tall glass of Southern tea. [c]
-They replayed Lacey saying "Fiend" to Bliss, which Cole said set off Alexa into a trance and slamming Lacey onto the announce table for the second straight week. He said she then wandered aimlessly out of the arena. Cole said the Bliss in the ring now is a completely different person.
(4) ALEXA BLISS vs. LACEY EVANS
Graves said there's nothing wrong with Lacey sending food back if it's not up to standards. Shortly into the match, The Fiend's laughter came over the speakers. Bliss staggered off balance as they cut to a break. [c]
Back from the break, Cole caught viewers up on how the laugh of The Fiend filled ThunderDome, Bliss paused for a moment, and since then Lacey had control of the match. Cole said anyone who has run into The Fiend over the years has changed. Cole said Nikki can't figure out what's going on with her, but he doesn't think Bliss knows, either, because when she comes out of the trance, she has no idea she was in it. Eventually Bliss avoided a Lacey moonsault. ThunderDome went red for a few seconds. Bliss stood and got a certain look in her eyes. She aggressively went after Lacey as the announcers reacted to the sudden change in Bliss. "Bliss has completely lost it!" Cole exclaimed. The ref DQ'd her for stomping away at Lacey in the ropes and not breaking within a five count.
WINNER: Lacey via DQ in 9:00.
-At ringside, Bliss gave Lacey a Sister Abigail at ringside. She re-entered the ring. The Fiend appeared on the big screen and said, "Let me in!" Bliss smiled in a crazy way and left the ring looking completely disheveled. She she walked to the back, out walked Reigns and Heyman onto the stage. Reigns didn't look at Bliss as she walked by. Bliss stood behind him and stared at him with a crazy expression. Cole said she's whacked out. Graves said she's staring a hole in the champion. [c]
Reigns and Heyman stood in the ring. Heyman said now is the time. Jey then came out to his entrance theme, interrupting him. Reigns told Jey he will give him his side of the story. He said he would give him the title if he could. He said the truth is, though, he wouldn't know what to do with it. He said he doesn't understand the weight and pressure of being on top. He said it's not his fault. "You're a twin," he said. "You're entire life, you've depended on your brother." He said he is one half of the greatest tag team of his generation, and because of that he and his family are proud of him. He said his family relies on him being the tribal chief. "It ain't you, it won't ever be you, because it will always, always be me." Boos were piped in. He dropped the mic and began to leave.
Jey asked, "What if you're wrong? Why can't I be the one to provide for the family?" Jey said Reigns has been on top his whole life. He said when people see him, people ask, "Which one are you?" (Try dressing differently and having a different haircut.) He said what people are going to say after Sunday is he's the one who defeated Reigns at the Clash for the Universal Championship. "That right there will be me!" he said. He dropped the mic and snarled with determination.
Reigns resumed leaving the stage as Cole said Sunday will be the biggest day of Jey's life. Jey then returned to the stage as his music played. Reigns popped out at Jey with a Superman Punch. He said he's going to take the ass whoopin' he has coming and he will never take his title. He said he feeds an entire family with the title. He was fierce and angry. "You will never take my place at the head of the table," he said. Boos were piped in as Reigns looked down at Jey, then he turned and seemed to contemplate what he did. He said something to Heyman peripherally as the show ended.
(Keller's Analysis: I like the patient, deliberate unveiling of Reigns's motivations, mindset, and malicious attitude driven by his ego. Jey was fine here as a sympathetic figure.)