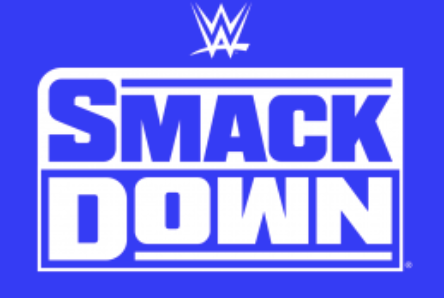 ---
SPOTLIGHTED PODCAST ALERT (YOUR ARTICLE BEGINS A FEW INCHES DOWN)...
---
WWE SMACKDOWN TV REPORT
JULY 1, 2022
PHOENIX, ARIZ. AT FOOTPRINT CENTER
AIRED ON FOX
Commentators: Michael Cole, Pat McAfee
Ring Announcer: Samantha Irvin
---
[HOUR ONE]
-Michael Cole introduced the show as the camera panned the audience. They showed wrestlers standing atop ladders in the ring – Drew McIntyre, Sheamus, Sami Zayn, Riddle, and Seth Rollins. Omos, with MVP, stood on the canvas in the ring.
-Pat McAfee and Cole stood behind a ladder at ringside as they introduced the show and hyped MITB.
-Seth introduced the show from the top of the ladder. When Seth said he speaks for everyone in the ring, Drew interrupted and said he doesn't speak for him. Riddle agreed. Seth said whomever wins the contract tomorrow, they can all agree the best place to cash in will be Summerslam after Roman Reigns and Brock Lesnar beat each other up. "It's like taking candy from a baby," he said. Riddle interrupted and said when he cashes in, he can finally defeat that dirtbag Roman. Sami said that's not going to happen. He said he will be sure the contract lands within the Bloodline and thus stays safe from all the vultures.
MVP chimed in and said nobody seems to notice they're standing next to a giant. He said Las Vegas has him as the odds on winner. Sheamus said he's already won the contract and cashed in against Reigns, but it's okay with him if he cashes in on Lesnar. Drew said he's defeated Lesnar "in five minutes" and he'll beat all of them when he wins the MITB ladder match. Miz's music interrupted.
Miz walked out and asked Drew if he remembered that the last time he cashed in the contract, he did it against Drew. He said he deserves to be in the match. Ezekiel's music interrupted. McAfee went bananas. Ezekiel introduced himself as Elias's younger brother. He said he deserves to be in the MITB match. Happy Corbin's music played and he marched out. He said Ezekiel is as dumb as his buffoon brother. He said nobody is as lucky as him in Las Vegas, so he deserves the last spot. Madcap Moss's music interrupted. He walked out and said the thought of Corbin dropping the contract again is hysterical. He said he's there to step up and take that last spot. They began bickering.
Adam Pearce walked out and said he can sense tension. He said he wants to relieve it because they're going to have a battle royal to determine the last entrant.
(Keller's Analysis: I get the visual they were going for, but the idea that all these wrestlers were given instructions, which they followed, to climb ladders in the middle of the ring and promote the MITB match just makes them come across as corporate stooges. The whole thing just felt too planned and produced, more than usual.) [c]
(1) BATTLE ROYAL
Ezekiel, Moss, and Miz were the first three eliminated, via Omos. Omos and Seth stared each other down mid-ring. Seth waved bye-bye and leaped over the top rope to eliminate himself. Cole said it was probably smart. As Seth gloated over how smart that decision was, Riddle ran up behind him and gave him an RKO. Omos then yanked Riddle up to the ring apron. Riddle countered into an armbar. Sheamus and Drew then dumped Omos over the top rope. They cut to a break. [c]
Riddle, from the ring apron, tried to springboard at Sheamus, but Sheamus knocked him to the floor with a running knee to eliminate him. Corbin, Drew, Sami, and Sheamus were the final four. Sami mistakenly gave a Helluva kick to Corbin when Drew moved. Drew then gave Sami a neckbreaker. Drew kipped up and let out a yell. Cheers rang out. Drew then signaled for the Claymore, but Sheamus cut him off with a Brogue Kick. He tossed Drew over the top rope, but Drew held on before dropping down. Drew avoided a Brogue Kick and landed a headbutt followed by some belly-to-belly tosses. Drew delivered a Future Shock DDT, then pounded the mat. Cole said many see him as the favorite to win the MITB contract. Drew ducked a Sami clothesline and then connected with a Claymore before eliminated Sami. Corbin then dumped both Drew and Sheamus to win.
WINNER: Corbin in 15:00.
-Cole hyped a "Rocking the Boat" segment regarding the Natalya-Ronda Rousey segment last week. [c]
-Corbin gloated about his win backstage. Kayla Braxton asked him how he feels about McAfee challenging him to a match. Corbin's mood changed and he looked away pensively.
-They went to Cole and McAfee at ringside. McAfee wondered what happened to Corbin, saying he was "farting rainbows."
-A video package aired on the Rousey-Natalya segment.
-Megan Morant interviewed Natalya backstage. Natalya said she's seen the movies that Ronda's made and she understands why Hollywood isn't knocking her door down anymore. She said Ronda has made a lot of snide comments, but she sees nothing but fear in her eyes. "I know that the Sharpshooter hurt her and I know she's not 100 percent physically able right now which is why she's lashing out at me like a child," she said. She said she won't let Rousey get to her. She said, instead, she's going to make Rousey tapout and become a two-time Smackdown Women's Champion. She said all Rousey will have left to hold is her ten month old baby.
-As the New Day made their ring entrance, McAfee said the sparring rudely online and on Smackdown between Natalya and Rousey indicates it's going to get ugly at MITB. A recap aired of what happened last week with Jinder Mahal, Shanky, and the return of the Viking Raiders. [c]
-A series of postcard shots aired of Phoenix. McAfee said the city is majestic, but it's also 150 degrees out. Cole plugged Peacock featuring MITB and Summerslam at the start and end of this month.
-New Day talked center-ring doing their bit. Kofi Kingston said it was June, but Xavier Woods corrected him. Kofi said, "You're Ju-lyin'." Since fans laughed at that play on words, Xavier paid up a bet with Kofi since he apparently said they wouldn't laugh. They talked about a dancing Shanky and what a fun time it was last week until the Raiders ruined it. Fans booed. Xavier encouraged louder boos. Kofi said the new Raiders are dangerous and vicious. Xavier said they need to get dangerous, too.
Kofi called the Raiders to the ring. Their music played. They were introduced as "the new, vicious Viking Raiders." They brought shields to the ring. Cole said they looked "all business." Xavier offered a mic to Ivar. He knocked it down. The New Day attacked them. Cole said, "This match never even started." He said it like it was a match in the past tense already as opposed to a common pre-match brawl. The Raiders got the better of New Day and bashed them with their new big round shields. They double-powerbombed the Kofi, then stacked Xavier on top of him.
-They went to Cole and McAfee at ringside who reflected on what the Raiders just did. They cut backstage to a ruckus.
-Pearce tried to calm down Miz, Moss, Ezekiel, and Corbin. He said a case can be made for each of them to be in the MITB match, so they'll have a Fatal Four-way match tonight. "Win, you're in," he said. They all seemed pleased enough.
-Asuka's ring entrance began. Then Liv Morgan. And finally Alexa Bliss. [c]
-McAfee hyped the Fatal Four-way main event.
(2) RACQUEL RODRIGUEZ & SHOTZI & LACEY EVANS vs. LIV MORGAN & ASUKA & ALEXA BLISS
As the match was about to begin, Becky Lynch's theme played. She marched out, looking happy. "Welcome to the Big Time!" she said. She said nothing big happens until Big Time shows up. She told Phoenix they'll have to wait. She said she's going to sit this match out after all she's been through to qualify. She said she won't let any of the "snakes" in the match try to take her out. She said she will lend her expert analysis to the commentary table. She told the women to "give me something entertaining."
[HOUR TWO]
As the match began, Cole congratulated Becky on her eight-year anniversary in WWE. A few minutes in, Shotzi and Lacey argued at ringside. Liv then dove through the ropes and tackled them both. Asuka hip attacked Raquel, knocking her to the floor. Bliss flip dove onto her. They cut to a break as Bliss, Asuka, and Morgan celebrated. [c]
Becky talked about the power that would come with winning MITB. Cole asked Becky what if she doesn't win at MITB. She said that's like asking if the sun won't rise tomorrow and she doesn't deal in negatives. She said this will be her comeback story. "And the people want it as much as they want an edit button for Twitter," she said. Cole said some wants others to win. Becky quipped, "And they'll all be disappointed." Asuka scored a near fall on Shotzi after a hip attack. Lacey landed a Woman's Right on Bliss. Asuka then knocked Lacey down with a backhand. Liv caught Shotzi with an Oblivion for the win. Cole said Morgan is his pick because she's been on a role lately.
WINNERS: Bliss & Asuka & Morgan in 13:00.
-Becky snuck into the ring and gave Asuka a quick Manhandle Slam before scurrying up the aisle. Cole said she's in a bad headspace, but she struck to build some momentum.
-Backstage, Sonya Deville approached Pearce. She wanted to talk about what happened last week. She told Pearce what he did was wrong. She said she heard he took flack from upper management because she filed a formal complaint against him. She said what he did was wrong, but she's about to do was wrong too. She slapped Pearce and left.
(Keller's Analysis: Are they building to a match between those two?)
-The Usos made their way to the ring. Cole said The Street Profits and Usos would be part of the first-ever "Ask Them Anything" segment. [c]
-Ask Them Anything segment: Kayla moderated a "debate" style set-up with questions sent in. Kayla asked the Usos if they're fearful. Jey said they're not fearful because The Bloodline is running all the shows. Montez Ford said Roman Reigns runs the whole damn show. Angelo Dawkins said the Usos just "run to the store." The Usos got upset and rattled by that zinger. Kayla's next question was aimed at the Profits, asking about them losing their killer instinct and rumors that they aren't getting along. They asked where Kayla heard that. Ford said, "Dirt sheets? Probably." Ford said they have killer instinct when they get in the ring with the Usos. Ford said their legacy comes to an end Saturday night and the era of the Street Profits begins.
Jey told Montez to be careful what he says about his family legacy. Jimmy mockingly said the Street Profits are going to be tag champions. He said they aren't like them, but the Usos want the smoke. Dawkins repeated that they're going to become champions at MITB "because we are the ones." They closed with a staredown. Cole said the tension is building.
-Max Dupri approached Pearce backstage and said the whole WWE Universe is excited because they're finally going to see the magnificence of Maximum Male Models. Dupri took a deep breath. [c]
-A sponsored recap aired of Gunter beating Ricochet last week.
-Dupri stood mid-ring under a spotlight and called his faction the most athletic virile men in all of fashion. He introduced his first wrestler, whom he said used to be known as Mace, but now he's found his love of fasion, and he's "ma.çé " (may-say). Mace walked out like he was on a runway wearing black pants and a shirt with flower prints. Durpi said MMM is about symmetry and masculinity. Dupri touted his body dimensions with descriptive words. He worked his way from his shoulders to his hips to his ankle. "That was somthin'," said Cole.
Dupri introduced his second model, known as Mansour. "You can now call him "mån.soor." Mansoor walked out and McAfee said he looked like Michael Hayes "from the '50s all the way through now." He wore a fanny pack around his neck over his chest. He had sunglasses and skinny pants showing ankle skin. Dupri said he's known as the heartthrob of the fashion world. He said he's the personification of suave. He touted his charisma. Dupri said others will be clamoring to join his agency, but don't bother unless you have the qualifies of Mace and Mansoor. McAfee was breathlessly gushing about this segment. Dupri said they are there to "titillate the juices of your guilty pleasures." Dupri said, "Thank you." McAfee said, "No, thank you!" McAfee stood and applauded. Cole asked, "Are you titillated." McAfee said he's never been more titillated in his whole life. He said he'll remember this on his death bed.
-Morant interviewed Rousey backstage. She asked about Natalya saying she saw fear in her eyes. Ronda said it's been fun teaching her how to promote a fight. She said her daughter is 9, not 10, and she made fun of Natalya's math skills.
(Keller's Analysis: Ooooh, zinger!)
-Miz made his ring entrance. [c]
-Cole and McAfee hyped the MITB line-up.
(3) MIZ vs. EZEKIEL vs. HAPPY CORBIN vs. MADCAP MOSS
Corbin chokeslammed Ezekiel on the announce table. They cut to a break. [c]
Miz landed a Skull Crushing Finale on Ezekiel, but Corbin broke up the pin. Corbin gave Ezekiel an End of Days slam. Moss re-entered the ring and stole the pin. Cole called it the biggest win of his career.
WINNER: Moss in 11:00.