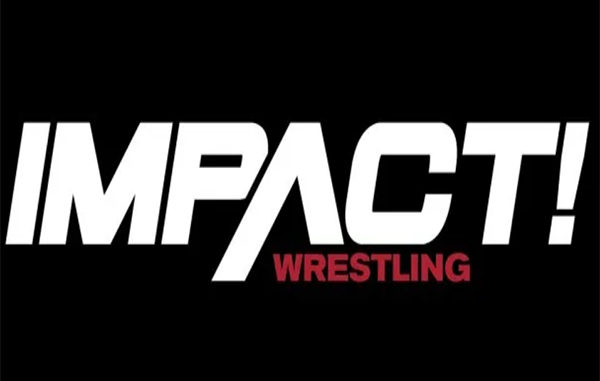 ---
SPOTLIGHTED PODCAST ALERT (YOUR ARTICLE BEGINS A FEW INCHES DOWN)...
---
IMPACT WRESTLING TV REPORT
JANUARY 19, 2023 (RECORDED)
ATLANTA, GA. AT CENTER STAGE
REPORT BY JAVIER MACHADO, PWTORCH CONTRIBUTOR
Commentators: Tom Hannifan, Matthew Rehwoldt
– Before the show opened, a graphic marking the passing of Jay Briscoe (Jamin Pugh) with Tom Hannifan's voice over expressing condolences on behalf of the Impact Wrestling family.
– The show aired with a video showing highlights of the Hard to Kill event.
– Mickie James came out to address winning the Impact Knockout's Championship. She said the "Last Rodeo" was over which I am assuming means retirement is off the table. Bully Ray came out, interrupting her. Bully ordered James to leave the ring. James stood her ground. Bully claimed that he was the real main event at Hard to Kill, that he was the main draw, that he made Impact relevant, and that he was responsible for the added attention Josh Alexander was getting in the media.
Bully threatened to take out James and just as things were getting dangerous, Tasha Steelz and Savannah Evans came out. Tasha got in James's face to claim she was coming for the Knockout's title, number one contendership be damned.  Bully began to instigate, leading to Evans blindsiding James who found herself on the wrong end of a beatdown. Bully went to get a table when Frankie Kazarian and Jordynne Grace ran in to make the save. D.O.A. Santino Morella came out to restore order but got confused as to what he should do.
Earnest "The Cat" Miller came out (at which point I checked my meds to make sure I wasn't hallucinating), to lend Santino his expertise as a former WCW commissioner. The Cat recommended that Santino should make a match to which Santino agreed. Bully wanted nothing to do with it, but Santino threatened to fire him.
(1) FRANKIE KAZARIAN & JORDYNNE GRACE & MICKIE JAMES vs. BULLY RAY & TAHSA STEELZ & SAVANNAH EVANS 
Grace started the match with Steelz, who after mixing it up with Grace, tagged in Evan. Grace seemed excited to test her strength against the big woman and came up on top. Grace then wanted to test herself against Bully, but he wasn't having any of it. Instead, the distraction let Evans blindside Grace. Grace was able to get away and tag in James. Evans was too much power for James who had to fight valiantly from underneath. Just as James began to turn the tide, Steelz distracted the referee as Bully yanked James down by her hair as she ran the ropes. The vent to commercial.
Back from commercial Steelz was in control of James. Steelz tagged out to Bully. Bully picked up James, milking the moment, and slammed her to the mat. Bully got laid the mat and got in James's face and began berating her. James slapped Bully but Bully cut her off from the tag. Bully tagged Evans in, and she and Steelz worked James over. James eventually escaped and tagged in Grace who went to work on Steelz and Evans. Grace hit a Vader bomb on Steelz and went for the pin, but Bully pulled her off and kicked her rear disrespectfully for good measure. Grace retaliated by lifting Bully up effortlessly, but he escaped before Grace could do anything. Bully chopped her down but Kazarian, tired of waiting took Bully down with a running leaping elbow. Bully rolled to the floor and headed to the back, leaving his partners behind. Steelz attacked Kazarian who no-sold her. Grace sent Evans to the outside and tagged in James who leapt from the top rope and pinned Steelz for the three.
WINNER: Mickie James in 10:25 (not including commercials)
(Javier: This was entertaining enough. Bully kept building heat for himself by being the absolute worst human being while avoid getting any semblance of comeuppance. Meanwhile, James was the babyface in peril for most of the match only to overcome at the end despite having her night of celebration marred.) 
-After the match, Masha Slamovich came out and handed James Masha's trademark death warrant. James shoved it in Masha's face and the two faced off.
-We saw Kenny King loosening up in the back in preparation for his match later.
-Santino and Miller were in the back where Santino revealed that he had an idea for a "Golden Six-Shooter" match between Chris Sabin, Eddie Edwards, the four animals, the Rhino (Rhino), the Swann (Rich Swann), the Moose (Moose), and the Callihan (Sami Callihan) to determine the number one contender for Josh Alesandro's (Alexander) Impact World Title at No Surrender. Miller advised Santino to follow his heart and left. Santino spotted Dirty Dango (fka Fandango) and alluded to him serving on the force (referencing the Fashion Police in the WWE). Steve Maclin showed up and (rightfully) complained that Swann, who Maclin beat at Hard to Kill, was in a number one contender's match and not him. Dango volunteered to face Maclin.
(2) DEONNA PURRAZZO vs. ASHLEY D'AMOISE 
The start of the match was mostly a display of catch-as-catch-can wrestling by Purrazzo. D'Amoise got a few hope spots in until Purrazzo hit her with a back breaker and went for the pin. Purrazzo pulled D'Amoise up at two, wanting to inflict more punishment. This almost cost Purrazzo as D'Amoise was able to string a few moves together including a rolling neck-breaker for a two count. Purrazzo then his a powerbomb and the Queen's Gambit for the win.
WINNER: Deonna Purrazzo in 4:20.
(Javier: Not being familiar with D'Amoise, I figured this was a simple enhancement match for Purrazzo but D'Amoise go a little something in the match. Purrazzo's overconfidence nearly did her in. I'm curious what it is they have next for her since she's too talented to not be involved in something.) 
-Gia Miller was walking the bowels of the building looking for PCO and freaking out. Gia finally found him and tried to interview him about Eddie Edwards, and it went about as well as you would expect.
-Ashley D'Amoise was in the back after her match when she was approached by Trey Miguel. He talked about her match in a negging sort of way. D'Amoise sarcastically thanked Trey for his advice, and he took exception to her tone of disrespect. D'Amoise called him out for disrespecting the X-Division title but before things could escalate further, Mike Jackson called Trey out for disrespecting D'Amoise. Jackson challenged Trey for his title and Trey accepted.
(3) TAYLOR WILDE vs. KILLER KELLY 
The was a lot of… sexual energy in this match (which was the point since Rehwoldt mentioned it on commentary). The two women went back and forth though out the entire match smiling at the physicality of their encounter as they beat each other up. Eventually Kelly got the Killer Klutch for the tap out victory.
WINNER: Killer Kelly in 7:16
(Javier: Wilde's new character change seem to fit well with Killer Kelly's. I wonder if the plan is to join these two as a tag team since they both seem to be aroused by violence.) 
-They aired a video from BTI where Deaner called out his newest recruit, Sami Callihan to the ring to take out Delirious with a piledriver to prove his loyalty. Back "live" Callihan and the Design were in the back where Deaner explained that joining the Design was a seven-step process and shaving his head and following orders by taking out Delirious were the first two Callihan successfully passed.
-Santino was in the back with Josh Alexander making sure Josh was fine with his plans for Josh's next opponent. Josh said he was fine with it and left just as Giselle Shaw showed up asking for a Knockout's Tag Team title match against the Death Dolls since she had pinned one of them. Santino agreed that it was fair, but he would have to find her a tag team partner since no one likes her. (PLEASE be Santina Morella).
(4) STEVE MACLIN vs. DIRTY DANGO 
Maclin took over early, Dango fought back, then Maclin hit the Crosshairs and KIA for the win.
WINNER: Steve Maclin in 5:36
(Javier: A pretty standard match, mainly to fill time and give Maclin something to do as he stews about not being in the title picture.) 
-Gia Miller interviewed Matt Cardona and Brian Myers regarding their interfering with Ace Austin and Chris Bey after the Major Player had already been eliminated from their match at Hard to Kill. As they addressed their feeling about having to face Austin and Bey in a match, Moose interrupted and tried to manipulate the Major Players into going after Joe Hendry since their sting of bad luck started when they lost the Digital Media Title to Hendry.
-They showed Mike Bailey loosening up backstage.
-They aired and interview where Dave LaGreca of Busted Open Radio sat down with his one of his cohosts, Tommy Dreamer. They spoke about the issues behind the scenes of the podcast caused by the problems between Dreamer and Bully. Dreamer said that things were done with Bully and that while Dreamer might lose matches, he won't lose wars, and that he was going to war with Bully.
-Tom and Mathew previewed next week's show and NJPW on AXS.
(5) KENNY KING vs. MIKE BAILEY – Pit Fight match 
The ropes were removed, and the match was presented like an MMA match. The referee gave them their instructions as the crowd "what-ed" him (may they forever burn in Hades). The match only ends in knock out or submission, no pins and no DQs. The match started with both men throwing strikes, trying to land a telling blow. There were some takedowns and attempts at grabbing a hold. Eventually, while Bailey was down, King kicked him off the mat to the floor. When Bailey tried to return to the ring, King kicked him off it again and began to work Bailey over at ringside. Bailey was busted open when King dropped him on the stage ramp right before going to commercial.
Upon returning from the break, King was in control, but Bailey went for his running kicks only King had the counter for them and hit an exploder suplex. Bailey blocked a scorpion kick and kicked King off the mat, onto the floor. Bailey fired up and welcomed King with a furious flurry of strikes. King was down and Bailey passed his guard with a cartwheel into an arm bar. King powered him up and slammed him to the mat to escape. They went back and forth a bit until King hit a blockbuster from the apron on Bailey who was on the floor. King grabbed a chair from underneath the ring drawing boos from the crowd. Bailey avoided getting dropped on the chair, but King dodged a kick leading Bailey to kick the post. King got the figure four, but Bailey escaped. Bailey went up to the stage and used the entire length of the ramp to launch a flying kick sending King off of the mat. Bailey climbed a post and hit a somersault onto King drawing "TNA" chants (what year is this?). Bailey went for Ultima Weapon from the apron, but King kicked him midair and slammed him into the apron. King got a leg lock which Bailey broke with the chair King introduced. An incensed Bailey mounted King and rained down punches, but this wasn't enough to take out King. Bailey got the chair, placed it on King's head and brutally kick/stomped it. The referee stopped the match before Bailey could deliver a second.
"WINNER": Mike Bailey in 13:18 (not including commercials)
(Javier: This was a really good match and I LOVE this style of wrestling. As to why I put "WINNER" in quotes above? King's goal was to get the normally unflappable Bailey to show his anger and rage, and for all intents and purposes, it looked like Bailey was ready to kill King. It will be interesting to see Bailey wrestling with his inner demons if that is the direction they are going. I meant metaphorical demons. This is Impact so the distinction should be made.)
FINAL THOUGHTS: This was a fine show, mostly dotting some i's, crossing some t's. The main event was really good though and Bailey has really grown on me. As has Maclin who will likely be Alexanders opponent for Rebellion. More Pit Fights please.