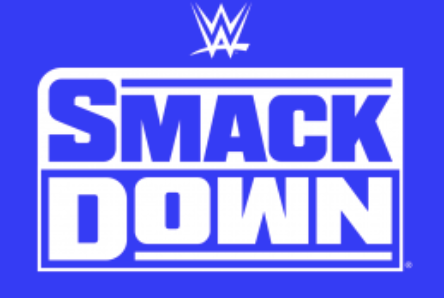 ---
SPOTLIGHTED PODCAST ALERT (YOUR ARTICLE BEGINS A FEW INCHES DOWN)...
---
WWE SMACKDOWN TV REPORT
JANUARY 20, 2023
DETROIT, MI AT LITTLE CAESAR'S ARENA
AIRED ON FOX
REPORT BY ALEX McDONALD, PWTORCH CONTRIBUTOR
Announcers: Michael Cole, Wade Barrett
[HOUR ONE]
-The show opened with a video recap of the match between Sami Zayn and Kevin Owens last week on Smackdown. The video then showed the arrival of the Bloodline and their beat down on Owens. The video focused on Jey Uso telling Zayn he did well and Solo Sikoa's splash on Owens through the announce table.
-They showed the parking lot and the Bloodline arrived in black SUV's. Roman Reigns exited last and Zayn shook hands with the Usos. Zayn offered a fist bump to Reigns, but Reigns snubbed him and walked off.
-They then panned the crowd in the arena and Michael Cole welcomed the audience to the show. Sheamus' music then played and he made his entrance. Drew McIntyre then made his entrance to join Sheamus. Cole mentioned that the winners will get a shot at the Usos who have now held the titles for 551 days.
-The Viking Raiders then made their entrance with Valhalla at their side. They then showed the brackets for the Smackdown Tag Team Tournament. Cole said all the first round matches will take place tonight.
(1) SHEAMUS & DREW McINTRYE vs. VIKING RAIDERS (Erik & Ivar w/ Valhalla) – Smackdown Tag Team Tournament First Round Match
All four men brawled and Sheamus and Erik paired off in the ring as McIntyre and Ivar paired off on the outside. Sheamus took Erik over the top rope and followed him to the floor. Sheamus went after Erik on the outside and tossed him into the barricade. Sheamus tossed Erik back into the ring and followed him. Ivar tried to attack Sheamus but Sheamus cut him off on the apron and delivered the Ten Beats. Erik broke it up at around seven beats. Sheamus reversed Erik and set him up for a Ten Beats of his own. Sheamus was able to pass ten this time. Sheamus posed in the ring and the crowd cheered. Sheamus put Erik on his shoulders and climbed the ropes. Ivar attacked Sheamus and Erik was able to slip free. Erik tossed Sheamus to the outside and tagged in Ivar. Ivar dropped to the floor and hit a splash on Sheamus against the barricade. Ivar celebrated as they cut to break. [c]
Sheamus fought up from a headlock. Erik shut him down and delivered a neckbreaker. Erik locked on a variation of an armbar and took control. Sheamus got to his feet and delivered a shot to the gut of Erik. The two then traded strikes, then Erik kicked at Sheamus' leg and took him down. Ivar tagged in and hit a crossface on Sheamus. Erik tagged back in and went after Sheamus but Sheamus landed some strikes. Erik sent Sheamus into the ropes but Sheamus recovered and hit an Irish Curse Backbreaker on Erik. Sheamus tagged McIntyre and Erik tagged Ivar. McIntyre hit the ring and took out Ivar. Then he delivered a belly to belly throw on Erik. McIntyre hit a neckbreaker to each Viking Raider and followed it with a kip up. Ivar recovered and took McIntyre to the corner but McIntyre came right back and hit a Michinoku Driver into a cover for a near fall. Ivar fought back with a pair of strikes. McIntyre charged Ivar in the corner but Ivar countered and took McIntyre down. Erik tagged in and hit a running splash on McIntyre in the corner. Ivar then hit a clothesline and Erik made the cover for a near fall. Ivar tagged back in and went to the top rope but McIntyre cut him off. McIntyre set up a superplex but Erik broke it up and crotched McIntyre. Sheamus made the save and hit White Noise. McIntyre pulled Ivar off the top rope and all four men were down as they went to break. [c]
Ivar hit elbows on McIntyre in the corner. Ivar whipped McIntyre into the corner but McIntyre exploded out of the corner with a clothesline. McIntyre then hit a Future Shock DDT and set up for a Claymore. McIntyre counted down and charged but Ivar countered with a spin kick. Both men were down then tagged in their partners. Sheamus and Erik hit the ring and traded punches. Sheamus delivered a slam then measured for a Brogue Kick. Valhalla got on the apron and distracted Sheamus. Erik charged Sheamus but Sheamus got his feet up. Erik recovered and tagged in Ivar. Ivar climbed to the top rope and leapt off to deliver a splash. Ivar made the cover and Sheamus kicked out at two. Erik tagged in and stomped at Sheamus, then Ivar tagged back in. The Raiders set up a doubleteam but Sheamus fought out and caught Ivar coming off the ropes with a big knee. McIntyre hit the ring and took Erik out with a Claymore. Sheamus hit a Brogue Kick on Ivar and covered him for the win.
WINNER: Sheamus & Drew McIntyre in 16:00 to advance in the Smackdown Tag Team Tournament
-They then showed the updated brackets and Cole explained who they would face next. Cole then said that McIntyre and Sheamus would be tough opponents for the Usos. Wade Barrett mentioned that the Usos needed help two weeks ago to defeat McIntyre and Sheamus.
(McDonald's Analysis: Really good match. I was a little concerned at the beginning when Sheamus dominated so much of the early going, but the Raiders were actually made to look like a threat for a good portion of this match. The ending was predictable, and that's fine. I appreciate that the Raiders didn't get squashed though. I don't know what the future holds for the Viking Raiders, but evidently it's not a shot at the Usos any time soon. For McIntyre and Sheamus, I didn't put a lot of thought into it previously but I assume they're going to win this tournament. I'm not super stoked about that idea as we've seen the match a few times, but nothing else sticks out as making a ton of sense.)
-Paul Heyman and Roman Reigns were in the back. Sami Zayn appeared and apologized for interrupting. He asked if Reigns could talk. Reigns told Zayn to sit. Zayn mentioned that the greeting in the parking lot was frosty and he wanted to make sure everything was cool. Reigns said that he saw how Zayn looked last week and he knows he's trying to cover everything tonight. Reigns asked Zayn to tell him the truth. Zayn said everything is fine. Reigns reiterated to Zayn to tell the truth. Zayn said that he felt slighted last week. He said he thought he was going to prove himself. Zayn mentioned that Owens keeps telling him the Bloodline is using him. Zayn said he didn't know, but everything is fine. Reigns told Zayn to get out. Reigns then said he's not going to do this every week. Reigns then said that he didn't know he had to run his plans by Zayn every week. He told Zayn to go find Owens or his own Bloodline and leave. Heyman shoo'ed Zayn away.
(McDonald's Analysis: I didn't expect this segment to go this way. I thought for sure that Reigns would blow off the incident in the parking lot and make it seem like Zayn was overreacting. This was the complete opposite. I love that Reigns noticed the apprehension that Zayn showed last week and called him out on it. Zayn explained what we all thought he felt and Reigns still felt slighted. I know Reigns is the bad guy here, but he kind of has a point in a way. Obviously, we all feel for Zayn as he was kicked out. The line Reigns dropped about Zayn going to find Owens or his own Bloodline was very interesting. I wonder how Zayn is going to respond later in the episode.)
-L.A. Knight was walking in the back. The screen flashed for a second. Cole said we'll see Knight after the break. [c]
-They showed postcard shots of Detroit and featured the sports teams.
-Raquel Rodriguez was in the back. She said everything is bigger in Texas and she's going to make her first Royal Rumble a big moment in her career and earn her way to Wrestlemania. Cole then said that she'll have thirty family members in attendance. They showed a graphic for the Women's Royal Rumble with a small amount of announced participants.
-L.A. Knight made his entrance. Cole hyped Knight's match against Bray Wyatt at Royal Rumble. Cole said they have no idea what the match is. He said anything goes, but that's all they know. Knight took the mic. He said someone needs to help Wyatt figure out what's going on. Knight imitated Wyatt. Knight then said he knows exactly who he is. He said he's L.A. Knight and that means that he's going to make Wyatt think he should have stayed away because it's Knight's game. Knight said whether it's pitch black or broad daylight he's going to hit Wyatt's off switch.
(2) L.A. KNIGHT vs. BRENT JONES
They locked up and a Wyatt symbol flashed on the screen twice as the lights went out. Knight was distracted for a second but Knight hit a clothesline followed by Blunt Force Trauma for the win.
WINNER: L.A. Knight in 30 seconds
-The Firefly Funhouse music played and the puppets awoke from their slumber. Wyatt worked on the door. Wyatt then welcomed everyone back to the Funhouse. He said they're working on the mess. Wyatt then said that he missed everyone and he can't wait to have fun again. Ramblin' Rabbit asked if they could invite Knight to be their friend. He then told Wyatt that he's worried about the match at the Rumble. Rabbit called Knight "Miz with muscles." Wyatt then made fun of Knight's name. He bent down and talked to Rabbit. He said it's normal to be afraid of the dark because that's when things come out. Wyatt then said, maybe you should be scared of the dark. The TV in the Funhouse started to play scrambled graphics. Uncle Howdy appeared and said he told Wyatt so, and that all he needed was a little push. Wyatt then turned to the camera and spoke to Knight. He said Knight opened the door and whatever comes through it is now his problem. Wyatt then snapped back into the Funhouse persona and waved good bye. [c]
(McDonald's Analysis: I really liked the Funhouse the first time around and this was a good call back to that. Wyatt was great here and I always thought he felt the most at home in the Funhouse setting. It's an odd thing to bring back at this point and I don't necessarily understand all the callbacks the last two weeks, but I'm into it. This was better than last week's promo and call back to the cult leader character. The best part was Wyatt's message after the Howdy piece. I wish this had been the go home promo for their match as I don't know what would be better to lead into it next week. Any chance we see the Fiend at the Rumble?)
-Hit Row made their entrance. Los Lotharios were already in the ring. Cole mentioned that the winners will face McIntyre and Sheamus.
(3) HIT ROW (Ashante the Adonis & Top Dolla w/ B-Fabb) vs. LOS LOTHARIOS (Angel Garza & Humberto Carrillo) – Smackdown Tag Team Tournament First Round Match
Adonis started against Carrillo. Carrillo flipped around and tagged in Garza. They hit a double armdrag followed by a double superkick. Garza made the cover for a near fall. Adonis recovered and took Garza to the corner. He tagged in Top Dolla. Top Dolla attacked Garza and Garza rolled to the outside. Dolla propped up Garza on the announce table and yelled at Cole. He delivered a big chop then tossed Garza back into the ring. Garza escaped a waistlock and tagged in Carrillo. Adonis tagged in as well and Carrillo hit a big kick on Adonis. Dolla entered the ring and Lotharios hit a double team that launched Carrillo into Dolla with a dropkick. They spilled to the outside. Back in the ring, B-Fabb grabbed Carrillo's foot. Adonis rolled up Carrillo for the win.
WINNER: Hit Row in 4:00 to advance in the Smackdown Tag Team Tournament
(McDonald's Analysis: Gee, with how these two tag matches were framed tonight, I wonder who's going to win next week? I mentioned last week that I was disappointed they went to the Raiders against Sheamus and McIntyre so quickly and this match is the reason why. Neither of these teams has a chance in hell in this tournament and they wouldn't have beat either team that advanced. Just silly booking. I wonder if they'll go with Sheamus and McIntyre against the Brutes in the finals. That would be a cool twist.)
-Cole and Barrett were at ringside. Cole said that all roads lead to the Royal Rumble match. A Cody Rhodes video package then aired. It picked up where the last left off after the Hell in a Cell match with Seth Rollins. The video then showed Rhodes' recovery and physical therapy after the surgery. Rhodes said that patience isn't his strong suit. They then showed Rhodes training at the Nightmare Factory. Brandi Rhodes said that he looks and feels better than he ever has. Rhodes said it isn't about if and how, it's about when. Rhodes then said he's coming back at the Rumble.
-After the video, they showed a graphic for Rhodes' return at the Rumble as Cole hyped it.
-They then showed a graphic for Charlotte Flair and Cole hyped her segment for after the break. [c]
-Braun Strowman was in the back. He said he made a career out of chucking bodies around and the Rumble was made for him. He said anyone that stands in his way of going to Wrestlemania is going to get these hands. They then showed a graphic for the Men's Rumble participants. Cole mentioned Strowman's accolades stemming from the Greatest Royal Rumble.
-Charlotte made her entrance. Cole threw to a recap of Charlotte and Sonya Deville's interactions over the past two weeks.
-Charlotte took the mic. She said Detroit and woo'ed. She said it seems Deville has a problem with her. Charlotte said if Deville has a problem with her, she doesn't need to whine or go to Adam Pearce, she just needs to say it to her face. No one came out. Charlotte said Detroit would love to see her.
[HOUR TWO]
-Deville's music then played and she appeared on the ramp. Deville said she doesn't care what the city wants. She said she cares about what she wants and deserves. Deville said she deserves a title opportunity but Charlotte doesn't think she's worthy. Deville entered the ring and circled Charlotte. The crowd chanted "you suck" at Deville. Deville said everyone should realize that she's a star and everyone should listen when she speaks. Deville said it took six people to rip Deville off of Charlotte last week. She asked if Charlotte didn't see it. Charlotte said the crowd made up their mind about Deville. Charlotte said she always thought that Deville was a star. She asked if Deville thought she was better than everyone in the back. Charlotte said maybe she isn't the entitled one in the ring. Charlotte said that Deville called her shot and lost. Charlotte said that Deville tapped out and she should focus on the Rumble instead of trying to jump the line. Charlotte challenged Deville to a match right now. Deville said no. She said there's nothing in it for her. Deville stopped and asked Charlotte to put the title on the line.
-Adam Pearce appeared on the ramp. Deville attacked Charlotte from behind and slid out of the ring. Deville walked past Pearce and Pearce asked what that was about. Pearce told Deville they needed to go to the back and talk.
-Heyman and Reigns were in the back. Reigns asked Heyman if he believed "this guy". Heyman said he hasn't liked Zayn since day one, but he supports Reigns' vision. Heyman said as Reigns' Wise Man wouldn't it be better to have Zayn in the castle pissing out, then out of the castle pissing in. Reigns considered the statement as they cut to break. [c]
-A Lacey Evans video package aired. It focused on the Cobra Clutch.
-The Brawling Brutes made their entrance. Cole mentioned that the Brutes could face McIntyre and Sheamus in the finals. Barrett said they would love that.
-Imperium made their entrance. Gunther shouted instructions at the top of the ramp, then hung back.
(4) BRAWLING BRUTES (Butch & Ridge Holland) vs. IMPERIUM (Ludwig Kaiser & Giovanni Vinci) – Smackdown Tag Team Tournament First Round Match
Vinci started with Holland. Vinci went to the arm and took control but Holland fought out. Holland delivered a big hip toss. Butch tagged in and came off the top rope on Vinci's arm. Kaiser blindtagged in and hit a big suplex on Butch. Butch regained control and went to the hand of Kaiser. Kaiser tagged in Vinci and they hit another double team. Imperium posed over the fallen Butch. [c]
Kaiser went for a suplex on Butch but Butch landed on his feet and tagged in Holland. Holland took down Kaiser with a paid of clotheslines then splashed in him in the corner. Holland hit a running powerslam then posed. Vinci entered and Holland lifted both members of Imperium and slammed them. Butch tagged in and moonsaulted off the apron to take out Vinci. Butch went to the top rope. Vinci tossed Holland into the steps on the outside. Butch got an ankle lock on Kaiser. Kaiser fought out but Butch transitioned into an armbar. Kaiser rolled through and tagged Vinci. Vinci took Butch down and covered him for a near fall. Kaiser went to the top rope and they set up for a double team but Holland appeared knocked Kaiser off the top rope. Butch rolled up Vinci for a near fall. Butch slapped at Vinci but Vinci fought back. Butch went to the second rope and came off with a tornado DDT. Holland and Kaiser tagged in. Kaiser came off the top and Holland caught him with a headbutt. Holland lifted Kaiser to his shoulders but Vinci knocked Butch off the top rope. Vinci delivered a brainbuster on the floor to Butch. Vinci and Kaiser delivered the Imperial Bomb to Holland for the win.
WINNER: Imperium in 8:00 to advance in the Smackdown Tag Team Tournament
(McDonald's Analysis: Solid match, but not at the level we've seen from these teams previously. This is another case of doing a match in the first round that should have been later in the tournament. I feel like they were hampered by the eight minutes with a commercial break thrown in and the match would have flourished more if it had been a spotlight match on the show. They all worked hard and there was nothing wrong with it, I just had higher expectations. Again, the outcome of the next match has next to no importance because it's clear the finals will see Imperium take on McIntyre and Sheamus. Maybe I'm wrong.)
-Cole and Barrett ran down the updated brackets and Cole hyped the final first round match.
-Zayn was in the back by himself. Heyman appeared. Heyman told Zayn that the Tribal Chief would like to see him. Zayn looked worried. [c]
-Shayna Baszler was in the back. She said to imagine how hard it would be to compete in the Rumble with a broken ankle or broken arm. She said the other women should stay away from her. Baszler said she's not going to just eliminate you, she's going to hurt you.
-Cole threw to a video package on thirty years of Monday Night Raw featuring some of the biggest moments in the show's history. Fittingly, the video ended with the greatest Superstar of all time, Stone Cold Steve Austin. After the video, they showed a graphic for the legends appearing on the Raw thirtieth anniversary show this Monday.
-Karrion Kross was in the back with Scarlett. He said he'll be facing Rey Mysterio next week. Kross said normally, he gets amped up for a fight, but this time, not so much. He said Mysterio can't decide if he wants to be a family man, or the greatest of all time. Kross said you can't be both. Kross said he's going to take Mysterio out, then take out twenty-nine other men in the Royal Rumble. Tick Tock.
-Cole hyped the match between Kross and Mysterio for next week on Smackdown. Legado del Fantasma then made their entrance. [c]
-Maximum Male Models posed on the apron as Zelina Vega joined Cole and Barrett on commentary. She announced she'd be in the Rumble.
(5) LEGADO DEL FANTASMA (Joaquin Wilde & Cruz Del Toro w/ Zelina Vega & Santos Escobar) vs. MAXIMUM MALE MODELS (Mace & Mansoor w/ Maxxine Dupri)
Mansoor took down Del Toro. Del Toro hit a back elbow then a spinning splash. Mansoor knocked Del Toro to the outside then ran the ropes but Wilde attacked. The Models worked together as Mace entered the ring and they tossed Wilde to the outside. The Models posed in the ring as Escobar gave a pep talk to Legado. Legado hit a double dropkick on Mace and knocked him to the outside. Legado then hit dives on both members of MMM on opposite sides of the ring. Legado hit a double team but Mace broke up the pin. Mace dragged Mansoor to the corner and tagged in. Mace knocked Del Toro off the apron and lifted Wilde to his shoulders. He fought out and knocked Mace into Mansoor. Legado hit a double team on Mansoor and got the win.
WINNER: Legado del Fantasma in 4:00
-Heyman and Reigns were in the back. Zayn walked in. Reigns said that his temper isn't a secret. He said that's why he puts people like Heyman in place to counsel that anger. He said he wasn't hearing Zayn. Reigns said that Zayn just wants communication. Reigns said Zayn is a perfectionist like him. He said that's why they get along. Zayn said exactly, and thank you. Zayn said it meant the world to hear him say that. Reigns said it was on him and sometimes he expects the same amount of respect and loyalty he gives out. Zayn said they all love him and he's the one steering the ship. Zayn said this is nothing without Reigns. Zayn said he'll always put the Bloodline and the family first. He said he will do anything Reigns says. Reigns told Zayn to find the Usos and get the SUV's in place and to call the pilot and make sure the jet is fueled up. Reigns asked if they were good. Zayn said they're more than good. Zayn got up and they fist bumped. Reigns said he owes Zayn one. Zayn left. Heyman whispered a thank you to Reigns. Reigns nodded.
(McDonald's Analysis: Yet another powerful segment. Wow. Some may complain about how slowly this story is moving, but I love it. I love the little morsels we get. I also love how Reigns' mood changes throughout the night and the interaction with Heyman here. Heyman making his presence felt as a true "special counsel" in this episode was a great touch. Just really good stuff here and a great thread through the show. Every time they show us a possible end, we see Reigns pull Zayn back in. That's good stuff.)
-They showed the ring being set up for the contract signing. Cole hyped the segment for after the break. [c]
-Cole and Barrett hyped the matches for next week's show as graphics were shown. The matches included Kross against Mysterio and the two semi-final matches in the Smackdown Tag Team Tournament.
-Roman Reigns' music played and he made his entrance with Paul Heyman and Solo Sikoa in tow. Cole touted his reign at 873 days. He asked if only eight more days remain. Reigns and Sikoa posed at the top of the ramp as pyro exploded behind them. They then showed a graphic for the Undisputed WWE Universal Championship match between Kevin Owens and Reigns at Royal Rumble. Cole hyped the match. Cole speculated whether or not there were cracks showing in the Bloodline as of late. Reigns entered the ring and posed again as another set of pyro went off on the stage. Owens appeared out of nowhere and took out Sikoa. Owens then hit a Stunner on Reigns. He superkicked Sikoa off the apron. The Usos appeared and Owens fought them off. Owens hit a superkick on Jey then tossed Jimmy into the steps. Owens got back in the ring and hit Reigns with a Pop-Up Powerbomb through the contract signing table. Heyman screamed in protest. Owens stared down Heyman and ripped the contract out of his hands. Owens signed the contract. Zayn ran down the ramp and hopped on the apron. Owens and Zayn stared each other down. Owens tossed the contract to Zayn then exited the ring and ran through the crowd. Owens paused at the stairs in the arena and stared Zayn down. The Usos checked on Reigns. Zayn looked concerned as Reigns sold the bump he took through the table.
(McDonald's Analysis: That was unexpected. With the ridiculous number of contract signings we get throughout the year, it's nice to see one that's less predictable. This delivered. Owens came through and cleaned house then got the hell out of dodge. Clearly, this is also going to set up a situation where Reigns can question where Zayn was and why he paused and didn't attack Owens. Again, really good stuff here. Owens doesn't have a chance in hell, but they're doing an ok job at planting some seeds of doubt. He won't, but the effort is there, and that does count for something.)