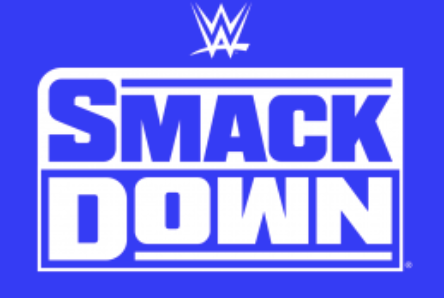 ---
SPOTLIGHTED PODCAST ALERT (YOUR ARTICLE BEGINS A FEW INCHES DOWN)...
---
WWE SMACKDOWN TV REPORT
JANUARY 27, 2023
LAREDO, TEX.
AIRED ON FOX
Announcers: Michael Cole, Wade Barrett
Ring Announcer: Samantha Irvin
---
[HOUR ONE]
-They opened with a video recap of the segment on Raw this week, titled "The Trial of Sami Zayn." They showed Paul Heyman's clips trying to make Sami look bad, but abbreviated versions, and then Heyman proclaiming Sami guilty as charged followed by Sami Zayn saying he wouldn't even defend himself and then Roman Reigns declaring he had enough of Sami if he won't even defend himself and calling on Solo Sikoa to give him the Samoan Spike. Then Jey Uso stepping up, saying Sami took bullets for him and declaring Sami proved himself loyal to the family followed by Reigns saying Saturday at the Royal Rumble will be Sami's final test of whether he's worthy of being in the Bloodline or not.
-A black SUV drove up and out walked Jimmy Uso, Solo, and Jey. Sami Zayn snuck out of a trailer and called over Jey for a private chat. He said what he did for him Monday is something he won't forget. Jey was nervous about taking too long and wanted to catch up to Jimmy and Solo, but he shook hands with Sami and said he's got his back. Sami said he will repay him anytime he wants. Sami snuck away in a black hoodie as Jey entered the arena.
-The Smackdown opening theme aired.
-Michael Cole and Wade Barrett hyped the main event of Kevin Owens vs. Solo Sikoa.
(1) REY MYSTERIO vs. KARRION KROSS (w/Scarlett)
Cole noted this will be Kross's first Rumble match. The bell rang 10 minutes into the hour. Cole said Kross spent years in Mexico "laying waste to just about every Luchador who got in his path." He said he considers Mysterio the last man to take out on that list. Kross overpowered Rey early and tossed him around. Kross tossed Rey to ringside. Rey shoved Kross into the ringpost and then sunset-flipped at ringside hard into the ringside barricade. They cut to an early break at 2:00. [c]
Cole said Kross took over during the commercial break. When Rey made a comeback and ran the ropes, Scarlett tried to trip him from ringside. Rey leaped over her arms and then shot her a look. Kross charged, but Rey moved and Kross landed in position for a 619. Rey then landed a 619 which popped the fans. He landed a top rope splash for a two count. Barrett and Cole talked about Sami showing up despite Roman warning him not to show his face until Saturday. Kross came back with a suplex and then lifted Rey for another move, but Rey slipped free and rolled up Kross for a leverage three count. Cole said Rey built momentum for the Rumble with this win.
WINNER: Mysterio in 8:00.
(Keller's Analysis: That's a pretty big win for Rey at this stage of his career. They're destined to cross paths in the Rumble and this loss should infuriate Kross.)
-They went to Cole and Barrett on camera who threw to a sponsored recap of Raw 30.
-Austin Theory walked out to his music. Cole said they heard rumors throughout the day that Theory might be in Laredo. He said it's Royal Rumble season so anything can happen. They cut to a break as Theory entered the ring. [c]
-Bayley, Iyo Sky, and Dakota Kai talked about the Rumble from an echoey hallway in the arena or the hotel.
-Theory said "the champ is here!" He said he is on Smackdown on his way to winning the Rumble. He was interrupted by New Day's music. Out danced Xavier Woods and Kofi Kingston wearing the NXT Tag Team Titles. Kofi said there are only three Austins he respects – Austin Creed (Xavier), Stone Cold Steve, the city of Austin where he resides. Xavier said Theory is used to being on a three hour show where there's more time to kill and he can ramble and waste time. He said Smackdown is the "efficient show" and they have to get to business immediately. They entered the ring. Kofi asked Theory if he thinks he's going to win the Rumble. Theory said, "That's exactly what I said." Xavier and Kofi cackled. They said one of them is going to win the Rumble, and when one of them wins, all of them win including Big E. The Miz music interrupted. "I told you it's Royal Rumble season," Cole said.
Miz took issue with Theory saying he's the biggest star in WWE. Miz said he's been competing in Rumbles since before Theory hit puberty. Theory said that just makes him old. Kofi and Xavier smiled and watched as Miz and Theory argued. Miz said he's never won the Rumble match. Theory and Miz then turned and attacked New Day. Bobby Lashley's music played and he ran to the ring. He clotheslined a charging Miz and a charging Theory. He high-fived Xavier, but then back elbowed him. He then slammed Kofi to the mat. Miz got up, but Lashley slammed him awkwardly to the mat. He then speared Theory. With the ring cleared, Lashley raised his arms and played to the crowd, who started a "Bobby! Bobby!" chant.
Lashley said since Brock Lesnar interrupted his U.S. Title match at Raw 30, he's going terrorize everyone in the Rumble until he gets what he deserves. Lesnar then came out through the crowd and gave Lashley an F5. He looked down at Lashley and said, "I'll see you at the Rumble, Bobby." Cole asked if that meant Lesnar was in the Rumble. Barrett said his money is now on Brock. Cole said he's a two-time Rumble match winner.
(Keller's Analysis: That felt different with that mix of names in a segment. Did that set up New Day vs. Theory & Miz? Or was it just planting seeds for them to battle in the Rumble?) [c]
-A soundbite aired with Rhea Ripley saying it's her year to win the Rumble.
-Cole said Ripley was the runner-up two years ago. Barrett talked about Lesnar entering the Rumble. Cole said that changes the complexion of the match.
(Keller's Analysis: I fully expect Lesnar and Lashley to cross paths in the Rumble, but neither will win. It'll set up a match between them at WrestleMania.)
(2) LACEY EVANS vs. JAZMINE ALURE
Lacey came out with a serious, no-nonsense demeanor. Lacey took Alure down, did some push-ups, and then called her "a nasty thing." Barrett said she lost her edge and is searching to get it back. The sole of Lacey's boot came off and Lacey was going to use it as a weapon. The ref took it away. Lacey landed a Woman's Right and then applied the Cobra Clutch. Cole noted that move was made famous by Sgt. Slaughter.
WINNER: Lacey via submission in 2:00.
-Lacey said if fans are upset with her now, they'll be even angrier with her tomorrow after she wins the Rumble. She told fans to stand and salute her, the Rumble winner tomorrow.
(Keller's Analysis: The timing was good to have her return to the ring and get a definitive win just to enter her name into the mix as a possible Rumble winner.)
-Kayla Braxton interviewed Drew McIntyre and Sheamus backstage. Drew said he thinks Sheamus is going to win. Sheamus said his money is on Drew. They slapped each other increasingly hard with each statement toward each other. Kayla asked them to calm down and address facing Hit Row tonight. Sheamus said they're sending Hit Row straight back to skid row. They said it'll be banger after banger. [c]
-They went to Cole and Barrett at ringside as aerial shots were shown of San Antonio, Tex. They threw to a video package on Cody Rhodes training for his comeback. He said he's coming back from an injury, but also carrying with him his past and all that entails. Some vintage clips aired of his early WWE days. Then clips of his match against Seth Rollins with his right chest all red and blue from the torn pec interspersed with footage of his surgery. Then clips of his rehab working out with a scar on his shoulder visible. He talked about the injury at the time it happened was a knife to his heart. He said being in the ring is his oxygen and he wants to breath again.
-As Drew and Sheamus made their entrance, the Viking Raiders charged at them from behind and attacked them. They took out Drew and then turned to Sheamus two-on-one. They cut to a break. [c]
-After the break, Hit Row made their ring entrance. Cole said during the commercial break, Adam Pearce came out and checked on Drew and Sheamus. They stormed to the back, searching for the Raiders.
-Pearce entered the ring and grabbed the mic. He said Drew and Sheamus voluntarily gave up their position in the tournament. He said nobody's getting a free pass to the finals, though. He said Hit Row will face a replacement team. Out came Braun Strowman & Ricochet. Barrett asked, "How in the hell is this fair?"
(Keller's Analysis: Barrett has a point.)
(3) BRAUN STROWMAN & RICOCHET vs. HIT ROW (Ashante "Thee" Adonis & Top Dolla w/B-Fab) – WWE Tag Team Tournament Semi-final
The bell rang 58 minutes into the hour. Cole talked about the relationship between Ricochet and Strowman.
[HOUR TWO]
B-Fab punched Ricochet from ringside. Ricochet eventually took advantage of a showboating Adonis, then hot-tagged in Braun who tossed around Adonis. Ricochet landed a running dive over the top rope onto Top Dolla as Braun finished Adonis with a Monster Bomb in the ring.
WINNERS: Braun & Ricochet in 6:00 to advance to the final.
-They showed the tag tourney brackets and Cole said the final will be next week on Smackdown.
-Braxton interviewed Kevin Owens and asked why he'd take the risk of wrestling Solo tonight, just 24 hours before his title match. Owens said he wants to right a wrong from two years ago the Rumble. He said on that night, the title was his, but Paul Heyman and the entire Bloodline did everything they could to stop him. He said to win tomorrow, he has to take out as many members of the Bloodline as he can before then. The Usos suddenly showed up. Officials got between them and a red-faced Pearce yelled that he's not losing this match tonight. [c]
-They cut backstage to the Usos getting into a black SUV. Jey got on the phone and asked for a favor from "my dog." Cole said he must've been talking to Sami.
-Bray Wyatt's old theme song played and L.A. Knight came out with a lantern in hand, dressed as old Bray. The music suddenly stopped when he entered the ring. He threw off the Bray outfit and said, "Let me talk to ya'." He said the biggest moment in Raw history happened at Raw 30 when he was in the ring. He said he heard fans chanting, "Talk to us! Talk to us!" He said being the benevolent man he is, he was about to do that when Bray interrupted "like a turd in a punch bowl." He said neither Bray nor Undertaker wanted him one-on-one. He told Bray he has 24 hours until the Pitch Black match. He told him to bring every bit of advice Undertaker whispered him. He said he should bring whatever version of himself he wants. He said when the arena goes pitch black, his ass isn't coming back.
Bray appeared in a rocking chair on the stage. He said they both know Knight isn't smiling on the inside. He said the time for talking has come and gone. He said tomorrow he'll finally get to meet the man he's been looking for. He told him to have a great night and joke and laugh all he wants. He said tomorrow night, when the lights go out, he'll see. Uncle Howdy then showed up in the stands with blue light and fog around him. Knight noticed and yelled, "What is that?" [c]
(4) LEGADO DEL FANTASMA (Joaquin Wilde & Cruz Del Toro) vs. IMPERIUM (Ludvig Kaiser & Giovani Vinci)
Cole said Gunther and Santos Escobar were not at ringside because they are getting ready for the Rumble. Imperium landed simultaneous clotheslines to both opponents at 4:00 before they cut to a break. [c]
Del Toro and Vinci both tagged in at 10:00. Cruz and Wilde did running leaps onto Kaiser and Vinci at ringside at a minute later. Wilde landed a top rope splash on Vinci for a near fall, broken up by Kaiser. Vinci landed a top rope powerslam on Wilde, but sold a knee injury. He crawled over and tagged in Kaiser. Vinci's knee suddenly got better and he lifted Wilde as Kaiser leaped off the top rope with a flying uppercut leading to the three count. Vinci went back to selling his knee.
WINNERS: Imperium in 13:00.
(Keller's Analysis: Good match.)
-Cole threw to a video on the history of the Royal Rumble with key numbers.
-They showed Kevin Owens backstage. [c]
-A soundbite aired with Xia Li talking about the Rumble.
-They aired a clip of Sonya Deville interrupting Charlotte's interview on a podcast and then being led away.
-Charlotte approached Pearce. She said Sonya is persistent and she'd like to give her a title match. Pearce said if she wants to do that, he'll deliver it next week on Smackdown.
(5) KEVIN OWENS vs. SOLO SIKOA
Owens made his ring entrance. Cole hyped the Roman Reigns vs. Owens match at the Rumble. Sikoa came out next alone. Cole said the Usos were kicked out of the arena earlier by Pearce. He said Roman is in New York City as a guest of Jimmy Fallon on "The Tonight Show" tonight. When the bell rang 45 minutes into the show, they exchanged strikes mid-ring. Cole said as KO is fighting, Reigns is being pampered at a talk show studio and maybe he won't be ready after flying to San Antonio tomorrow. Barrett said KO won't be 100 percent. Cole asked when KO has ever been 100 percent and said he fights from underneath. Barrett asked when has anyone beat Reigns who wasn't at 100 percent. Solo threw KO around ringside as they cut to a break at 2:00. [c]
Owens landed a frog splash for a near fall at 7:00. A minute later he landed a cannonball in the corner and then a Swanton for a near fall. Sami yanked Solo out of the ring during the count. Barrett said he had explicit instructions from Reigns not to show his face until the Rumble. Cole said Jey made a call, though, apparently to Sami asking for help. Owens yelled at Sami. Solo threw a superkick toward KO, but KO moved and the kick landed on Sami's jaw. Solo threw KO into the ringpost. Solo jabbed KO with a chair to the jaw. He then set up a leap off of a ringside crate toward KO on the announce desk, but Owens stood and fought back. Solo leaped at him seconds later, but fought back and slammed Solo onto the announce table. KO picked up a chair and turned toward Sami, who was still down at ringside. Sami begged off. KO turned and swung the chair at Solo's back, sending him into the crowd. Cole didn't say he sent Solo "into the WWE Universe." KO stood on the steps at ringside and yelled. The fans cheered. KO said he's bringing everything he's got tomorrow night.
WINNER: Owens via DQ in 9:00.
(Keller's Analysis: I don't think they actually announced a decision officially, but they just started playing KO's song. The match served the purpose of setting up Sami's interference. The match was good, although there wasn't a ton that aired.)
-Cole gave a final pitch to the Rumble line-up. He asked where Sami stands and said they'd find out Saturday night.