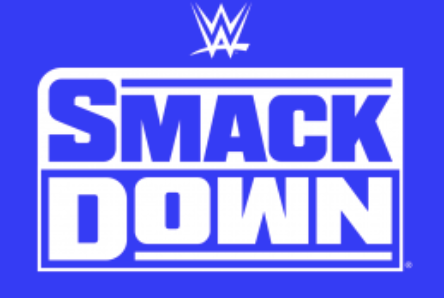 ---
SPOTLIGHTED PODCAST ALERT (YOUR ARTICLE BEGINS A FEW INCHES DOWN)...
---
WWE SMACKDOWN TV REPORT
JANUARY 27, 2023
LAREDO, TX AT SAMES AUTO ARENA
AIRED ON FOX
REPORT BY ALEX McDONALD, PWTORCH CONTRIBUTOR
Announcers: Michael Cole, Wade Barrett
[HOUR ONE]
-The show opened with a video recap of the Trial of Sami Zayn segment from Raw this past Monday. After the video, a black SUV pulled up in the parking lot. Jimmy Uso emerged, followed by Solo Sikoa, then Jey Uso. Jey stayed behind and Sami Zayn approached him. Jey said that Zayn isn't supposed to be here. Zayn said he needed to talk to Jey. He said he won't forget what Jey did for him in Tribal Court on Monday. Zayn said that whatever Jey needs, he has him. They shook hands and Zayn walked off. Jey made his way to the arena.
(McDonald's Analysis: Small segment, but one that could be important down the line. We've learned not to take these small things for granted.)
-The Smackdown intro video played. Afterwards, pyro exploded in the arena and Michael Cole welcomed the crowd to the show. The camera panned the crowd. They showed a graphic for Solo Sikoa against Kevin Owens. Cole and Wade Barrett hyped the match.
-Rey Mysterio's music played and he made his entrance. Cole mentioned that Mysterio won the 2006 Royal Rumble when he lasted an hour and two minutes. Barrett called Mysterio the greatest luchador and underdog of all time.
-Karrion Kross made his entrance with Scarlett. During Kross' entrance, they showed a recap of Kross' attack on Mysterio two weeks ago on Smackdown as Barrett and Cole narrated. Cole mentioned that both Kross and Mysterio will be in the Royal Rumble tomorrow night. Afterwards, they showed a graphic for the Royal Rumble with the announced participants pictured.
(1) REY MYSTERIO vs. KARRION KROSS (w/ Scarlett)
Kross and Mysterio locked up and Kross tossed Mysterio aside. Mysterio got back to his feet and went behind Kross, then came off the ropes and took Kross down with a low dropkick. Mysterio then hit a hurricanrana. Kross recovered and took Mysterio down then tossed Mysterio over the top rope and to the floor. Mysterio was able to recover and toss Kross into the ring post. Mysterio got back in the ring and slid out to hit a sunset flip into the barricade on Kross. Mysterio got back in the ring and celebrated as they cut to break. [c]
Back from break, Kross sent Mysterio hard into the corner. He then followed up with a pumphandle into a backbreaker. Kross made the cover for a two count. Kross lifted Mysterio to the top turnbuckle then followed him up. Kross ripped at Mysterio's mask. Mysterio hit elbows and knocked Kross off the top. Kross recovered and hit Mysterio which left him dangling from the top turnbuckle. Kross charged but Mysterio moved and Kross hit the post. Mysterio hit the kick then set up Kross for a 619 after a failed distraction from Scarlett. Mysterio hit the 619 followed by a splash off the top rope and covered Kross for a near fall. The crowd chanted for Mysterio. Kross got to his feet first and delivered a northern lights suplex. Kross rolled through and went for another suplex, but Mysterio countered into a rollup for the win.
WINNER: Rey Mysterio in 8:00
-Mysterio rolled out of the ring and went up the ramp. Kross and Scarlett looked on in anger from the ring.
(McDonald's Analysis: That was disappointing. Don't get me wrong, I don't have high expectations for Kross matches, but I thought we would get more than this. There wasn't much to this, and the fluke ending doesn't do much for either guy. Honestly, I would have preferred Kross won definitively. If they weren't going that route, what was the point of all this? If it's just to give him something to do, then Rey should have won clean and defined Kross down to the middle of the card, probably for good. I just don't see what this accomplished unless they're going to continue this for another month or so until both guys move to something else for Wrestlemania. If Kross even has anything for Mania.)
-Cole and Barrett were ringside. They reiterated that both Kross and Mysterio will be in the Rumble. Cole then said that Bobby Lashley and Austin Theory will also be in the Rumble and he threw to a video recap of their match from Monday's Raw. The video ended with the return of Brock Lesnar and his attack on both men.
-Austin Theory made his entrance. [c]
-Bayley and Damage Ctrl was in a Digital Exclusive. Bayley announced they would be in the Rumble. Dakota Kai said that when they enter it will be close to impossible for anyone else to win. Io Shirai said everyone will find out which women rule WWE.
-Theory was in the ring with a mic. He said that the champ is here. Theory then said he defended the title on Monday, and he's going straight to the Rumble and he's going to win.
-New Day's music played and cut Theory off. They appeared at the top of the ramp. Kofi Kingston told Theory to hold up. He said there's only three Austin's he respects, Creed, Stone Cold, and the city of Austin, Texas. Xavier Woods then said that Theory can't flap his gums on the two hour show and he needs to get to business. New Day entered the ring. Kingston mocked Theory for saying he was going to win the Rumble. Theory reiterated that is what he said. New Day said they're going to win the Rumble, because if one of them wins, they all win the Rumble. Theory asked if they knew who he was. Theory called himself the biggest star in WWE.
-Miz's music played and he made his entrance. The crowd booed. Miz walked down the ramp and said that he's been in Rumble's since before Theory hit puberty. Theory asked if that meant Miz was old. Miz said he's older and smarter than Theory will ever be. Miz entered the ring and said he's going to win the Rumble. Miz said there's nothing more dangerous then him with something on his shoulder. The four men brawled.
-Bobby Lashley's music played and he charged the ring. He took down Theory and Miz. New Day tried to congratulate Lashley but he took them out as well. Lashley planted Miz face first then took out Theory with a spear. Lashley took the mic. The crowd chanted for Lashley. He said that since Brock Lesnar interrupted his match on Monday, he's going to terrorize everyone in the Rumble until he gets what he deserves. Brock Lesnar entered the ring and attacked Lashley from behind. He delivered an F-5. Lesnar then said that he'll see Lashley in the Rumble. Barrett and Cole said that must mean that Lesnar is in the Rumble. Barrett said that he changed his pick. Cole wondered if Lesnar could tie Steve Austin's record of three Rumble wins.
(McDonald's Analysis: Well, there's your stereotypical Rumble set-up brawl segment. They made a really odd choice of guys to spotlight here, though. Lesnar's attack on Lashley at the end was fine. I'm not super excited about the prospect of Lesnar in the Rumble, as it makes me afraid he's going to win. That's the last thing we need right now. Also, how much more mileage can we get out of this feud? Remember when this felt like a dream match this time last year? After two sub-par outings, this already feels played out. The fact that there's no story behind it doesn't help matters. I assume we'll see this again at Mania as neither guy has anything else going on. Lashley needs a change of scenery and some fresh opponents. The sooner the better.)
-Kevin Owens and Solo Sikoa were shown warming up in the back. [c]
-Rhea Ripley was in a digital exclusive. She said she's come close in the Rumble before but 2023 is the year of Ripley and she's going to win to punch her golden ticket to Wrestlemania.
-They showed an updated graphic for the Royal Rumble match with Brock Lesnar added to the center.
-Lacey Evans made her entrance. The crowd booed. Cole mentioned that she's gone back to basics. Jasmine Allure was already in the ring.
(2) LACEY EVANS vs. JASMINE ALLURE
Evans took Allure to the corner then tossed her across the ring. Evans caught Allure coming in with a drop toehold. Evans did pushups and talked trash to Allure. Evans went to the arm and Allure flipped around, but Evans took her down with a knee. Evans posed then choked Allure in the corner. Evans teased using the sole of her boot as a weapon but the ref talked her out of it. Evans took Allure down again and attacked the knee. Allure went for a roll-up but Evans got out. Evans delivered the Woman's Right followed by the Cobra Clutch for the win.
-WINNER: Lacey Evans in 3:00
-Evans stood over Allure and said that the Cobra Clutch is unbreakable. Evans said everyone is mad at the woman with the mic. She said everyone is going to be mad tomorrow when she eliminates all the other women and wins the Rumble. She told the crowd to get on their feet and salute her. Evans tossed Allure over the top rope and to the floor.
(McDonald's Analysis: This actually wasn't terrible and was a good way to use Evans. Her promo was actually solid too. Unfortunately, we've played this game too many times and she's basically out of chances for people to care. It is what it is.)
-Kayla Braxton was in the back. She welcomed Sheamus and Drew McIntyre. McIntyre said it's a huge night tonight and a big night tomorrow at the Rumble. McIntyre said it's Sheamus' birthday and he picked Sheamus to win the Rumble. Sheamus said that he picked McIntyre. The two argued over who would win and hit each other back and forth. Braxton reminded them that they face Hit Row first. Sheamus said they're going to sent Hit Row to skid row. They said they're going to deliver banger, after banger, after banger. [c]
-They showed drone shots of the area surrounding the Alamo Dome in San Antonio. Cole mentioned that all roads lead to the Rumble. This lead to another video package on the return of Cody Rhodes. The video showed highlights of Rhodes' return, his past, the surgery, and his recovery. Rhodes said the biggest thing is how it weighs on your mind. He said he was so close to the moment of validation, but it was broken and it was like a knife to the heart. He said nothing can stop him and being in the ring is like oxygen and he really needs to breath again. Rhodes said that he's made it crystal clear what he wants. After the video, they showed the Royal Rumble graphic again. Cole hyped the match.
-Sheamus' music played and he made his entrance. Drew McIntyre followed with his entrance. The Viking Raiders appeared and attacked McIntyre and Sheamus from behind. McIntyre tried to fight back but the Raiders got the best of him and tossed him into the screens on the barricade. They then beat on Sheamus and tossed him into the other screen. Ivar hit a splash on Sheamus against the barricade then followed it up with one to McIntyre. Officials appeared and beckoned the Viking Raiders up the ramp. Cole wondered what would happen in the tournament. [c]
-Hit Row made their entrance. Cole through to a video of what happened during the break. McIntyre and Sheamus were furious and walked up the ramp to the back past Adam Pearce. Pearce was in the ring with Hit Row. He said McIntyre and Sheamus gave up their spot in the tournament. He said Hit Row would face the replacement team in the tournament.
-Braun Strowman's music played and he made his entrance with Ricochet at his side.
(3) BRAUN STROWMAN & RICOCHET vs. HIT ROW (Ashante the Adonis & Top Dolla w/ B-Fabb) – Smackdown Tag Team Tournament Semi-Final Match
Strowman stared down Top Dolla. Adonis and Ricochet started. Ricochet delivered right hands then an uppercut. Ricochet shot Adonis off the ropes but Adonis reversed. Ricochet came back with a flying crossbody. He then delivered a slam followed by an elbow drop off the ropes for a near fall. Adonis sent Ricochet off the ropes but Ricochet countered with a couple of flips then a headscissors. Ricochet sent Adonis to the outside and set up a dive but Top Dolla got in the way. Ricochet delivered a kick that knocked Top Dolla off the apron. Adonis took Ricochet down with a big kick and made the cover for two.
[HOUR TWO]
Adonis delivered an uppercut then tagged in Top Dolla. Dolla whipped Adonis into Ricochet in the corner. Top Dolla took Ricochet down with a clothesline and made the cover for a count of two. Top Dolla choked Ricochet with the middle rope then tagged in Adonis who ran the ropes and came down on the back of Ricochet on the middle rope. Adonis distracted the ref and B-Fabb delivered a right hand to Ricochet. Adonis made the cover for a near fall. Adonis took Ricochet down again and tagged in Top Dolla. They double teamed Ricochet in the corner then Adonis tagged back in. Adonis delivered a slam then taunted. Ricochet rolled up Adonis for a near fall. Adonis sent Ricochet into the corner but Ricochet caught him coming in with an elbow. Ricochet reached for Strowman but Adonis held him back. Ricochet fought away and tagged in Strowman. Strowman took down Adonis then splashed him in the corner. He clotheslined Top Dolla over the top rope then delivered a big back body drop to Adonis. Strowman set up a powerbomb, meanwhile, Ricochet ran the ropes and hit a dive on Top Dolla on the outside. Strowman delivered the powerbomb and covered Adonis for the win.
WINNER: Braun Strowman & Ricochet in 7:00 to advance to the finals of the Smackdown Tag Team Tournament
-They showed the updated brackets and Cole hyped the other semi-final match for later in the show. Strowman and Ricochet celebrated.
(McDonald's Analysis: Barrett has a point. Why did Hit Row not get a bye but Strowman and Ricochet did? Oh well, whatever, at least they brought it up. That counts for something at this point after years of just ignoring things like that. Anyway, I guess we have a new favorite in the tournament. I wonder why they chose this way to get them into it? They have an ongoing feud with Imperium so that makes perfect sense as the match for the finals. Not a good look for the Tag titles that Sheamus and McIntyre just give up their shot because they're mad. That seemed a little short sighted. We'll see where it goes.)
-Kayla was in the back. She welcomed Kevin Owens. She asked Owens why he would wrestle Sikoa tonight with Reigns on the horizon. Owens said he wants to win the title tomorrow to right a wrong that occurred two years ago. Owens said if he's going to win the title, he needs to take out as many members of the Bloodline as he can before tomorrow. The Usos appeared and Owens ran at them. The brawl was broken up quickly and Pearce said he didn't want to lose another match tonight. Owens shouted after the Usos. [c]
-The Usos were in the back. Jimmy said they didn't even start the fight. They started to get into the SUV. Jey got on the phone and called someone. He called them "my dog" and said he needed a favor. Jey hung up and got into the SUV.
-They showed a graphic for Sikoa and Owens and Cole hyped the match.
-Bray Wyatt's old theme music played and the crowd held up their cell phones. It wasn't Wyatt. Instead, L.A. Knight was dressed like the original Wyatt chsracter. He entered the ring and blew out his lantern. They showed a graphic for the Pitch Black match tomorrow and Cole hyped the match. Knight took off the outfit and said that the biggest moment in Raw history happened this past Monday. He said it was when he entered the ring. He said he gave the fans what they wanted even though they didn't deserve it. Knight then said that Undertaker appeared to assist Wyatt. Knight said that's because neither guy wanted him one on one. Knight said that Wyatt has twenty-four hours and he needs to bring every bit of advice that Undertaker whispered in his ear. Knight said that he wants Wyatt to show up in whatever version of himself he wants. He said when the lights go black, he isn't coming back and that's the facts of life.
-The screen cut in and out with Wyatt graphics. Wyatt then appeared on the stage in a rocking chair and he said it doesn't matter anymore as the time for talking has come and gone. Wyatt said that tomorrow Knight is finally going to meet the man he's been looking for. He then said that when the lights go out, Knight will see. Uncle Howdy was then shown in the rafters. Knight looked concerned. [c]
(McDonald's Analysis: This was good and straight forward for a change. This actually made me want to see the match. Knight was really good here, even though his section was short. I love when he finally gets the crowd to repeat his catchphrase, then shuts them down immediately. I'm very curious to see how this match turns out and what happens with both of these guys when this is over.)
-Legado del Fantasma made their entrance. Imperium then made their entrance. Zelina Vega gave instructions in the ring as Imperium made their way down the ramp.
(4) LEGADO DEL FANTASMA (Joaquin Wilde & Cruz Del Toro w/ Zelina Vega) vs. IMPERIUM (Ludwig Kaiser & Giovanni Vinci) – Smackdown Tag Team Tournament Semi-Final Match
Kaiser started against Wilde. They locked up and Kaiser drove Wilde to the corner. They broke then Kaiser took control with an armlock. He brought Wilde to his knees then wrenched on the neck. Kaiser then went back to the arm and Wilde hit a chop. Wilde rolled into an armdrag then came off the ropes. He flipped around Kaiser but Kaiser took him down with a right hand then Vinci tagged in. Vinci put on a headlock and Wilde tried to fight out but Vinci tossed him down. Wilde recovered and Del Toro tagged in. He created some movement then delivered a chop. Vinci caught a kick then clotheslined Del Toro down and covered him for a near fall. Kaiser tagged back in and lifted Del Toro in the corner. Del Toro fought out of the corner and went to the second rope. Del Toro dove but Kaiser caught him with a forearm. Kaiser punched Wilde on the apron. Del Toro landed a series of kicks and went for a tag but Kaiser held him back. Del Toro landed a kick then tagged in Wilde. Legado hit dropkicks that sent Imperium to the outside. Legado ran the ropes to set up a dive but Imperium reentered the ring and cut them off with big clotheslines. [c]
Kaiser delivered a big right that rocked Wilde. Kaiser charged Wilde in the corner and Wilde lifted his foot. Kaiser caught it then punched Wilde. Kaiser delivered a suplex and covered Wilde for a near fall. Vinci tagged in and delivered a huge chop. He slammed Wilde down then covered him for a near fall. Kaiser tagged back in and kicked at Wilde. Wilde fought to his feet and hit some uppercuts. He wanted to tag but Kaiser cut him off. Wilde came off the ropes with a tornado DDT. Both ment were down and started toward their corners. Both men made the tag. Del Toro hit the ring and took control. He hit a big headscissors on Vinci. Eventually, he went to the top and hit a missile dropkick on both members of Imperium. Wilde joined in and Legado hit a big dive on Imperium outside the ring. Vinci came back briefly but Del Toro hit a hurricanrana followed by a splash off the top from Wilde. Wilde covered Vinci but Kaiser broke up the count at the last second. Wilde hit a hurricanrana on Kaiser that sent him to the outside. He followed Kaiser out but Kaiser countered with a slam to Wilde on the outside. Del Toro and Vinci fought on the top rope. Vinci delivered a huge powerslam off the top rope. Kaiser tagged in and lifted Del Toro to his knees. Imperium hit the Imperial Bomb and covered Del Toro for the win.
WINNER: Imperium in 12:00 to advance to the finals of the Smackdown Tag Team Tournament
(McDonald's Analysis: Really good match. It's a shame the Smackdown Tag Division is set up the way it is. Legado is really good when given the chance, but they never win. Since that's the case, they come off as losers who actually end up dragging down Santos Escobar. I'm glad he wasn't at ringside for this. Imperium looks like a force and they should be the team that wins this tournament. Unfortunately, we have yet another oddball pairing here to ruin what the real teams have to offer.)
-Cole and Barrett sat ringside. Cole threw to a package on the Royal Rumble.
-Kevin Owens was in the back and started to walk towards the arena. Barrett hyped his match for after the break. [c]
-Xia Li was in a digital exclusive. She said she has more skills than any woman in the match and looking past her would be dangerous and painful.
-Cole and Barrett were at ringside. Cole threw to a video of Charlotte Flair in an interview earlier today. Sonya Deville interrupted the interview. Barrett said that Deville won't stop until she gets another shot at Charlotte's title.
-Pearce was in the back. Charlotte appeared with him. She said that Deville is persistent. Charlotte said she'll give Deville a title match. Pearce asked if Charlotte was sure. Charlotte said to put an exclamation point on it. Pearce said the match could be next week. They high fived, then Charlotte left. Cole hyped the match for next week as well the finals of the Smackdown Tag Team Tournament.
-Kevin Owens made his entrance. Owens posed in the ring.
-Solo Sikoa made his entrance. Cole mentioned that the Usos were kicked out of the building and that Reigns is going to be on the Tonight Show with Jimmy Fallon tonight, so he's also not present. Sikoa posed in the ring.
(5) KEVIN OWENS vs. SOLO SIKOA
The two men traded punches. Owens delivered a kick then put on a headlock. Sikoa shot him off and the two bumped into each other. Neither moved. Sikoa ran the ropes and charged Owens. Owens reciprocated and the two men traded bumps. Owens took Sikoa down the hit a senton. Sikoa dropped to the outside to regain his composure. Owens followed Sikoa out but Sikoa caught him coming in. Sikoa threw Owens into the ring post then tossed him into the barricade. Sikoa stood tall as they cut to break. [c]
Owens fought up but Sikoa stopped the rally with a big punch. Owens was down in the corner. Sikoa charged but Owens moved. Owens delivered a series of punches and then an atomic drop followed by a pair of clotheslines. Sikoa delivered a big chop but Owens got a DDT for a near fall. Owens went to the top rope. Sikoa met him with a right hand that rocked Owens. Sikoa followed Owens up and hit a series of headbutts. Sikoa told Owens he wouldn't make it to the Rumble. Sikoa set up a superplex but Owens fought out and knocked Sikoa to the mat. Owens leapt off the top with a frog splash and covered Sikoa for a near fall. Owens beckoned Sikoa to his feet. Owens hit a superkick but Sikoa answered with one of his own. Owens hit another superkick and went for a Stunner but Sikoa fought him off and hit a Samoan Drop for a near fall. Sikoa charged Owens in the corner but Owens moved again. Owens hit a superkick that knocked Sikoa down in the corner. Owens hit a cannonball and went back to the top rope. Owens hit a Swanton Bomb and covered Sikoa. Zayn appeared out of nowhere and pulled Sikoa out of the ring.
WINNER: No Contest in 10:00
-Owens noticed Zayn and followed him out. Sikoa tried to superkick Owens but Owens moved and Sikoa hit Zayn. Owens went after Sikoa but Sikoa countered and tossed Owens into the ring post. Sikoa got a chair and hit Owens with it. Owens was prone on the announce table. Sikoa stood on the barricade and measured Owens. Owens got up and hit Sikoa. Sikoa headbutted Owens. Sikoa leapt off the barricade but Owens caught him with a superkick. Sikoa charged, but Owens countered with a Pop-Up Powerbomb on Sikoa through the table. Owens had the chair in hand and threatened Zayn. Owens turned and hit Sikoa with the chair. Owens stood on the steps and shouted to the crowd that it's his show. Owens yelled into the camera that he's bringing everything he has to the Rumble. Zayn looked concerned at ringside.
-They showed a graphic for Roman Reigns against Kevin Owens tomorrow night. Cole hyped the match. He then hyped the two Royal Rumble matches as graphics were shown. Owens walked up the ramp and paused. He said he would see Zayn tomorrow.
(McDonald's Analysis: Listen, I know they have to fill TV time. I get it. But, this match felt like it could be one of the bigger matches on Wrestlemania or even Summerslam if they wanted to go that route. We got some good action and a non finish, so they can go back to it, but I still wish WWE wouldn't throw matches like this on TV. It takes away from the first time specialness of seeing something later on at a major event. Sikoa is going to be a major player and they need to keep the marquee matches for him as fresh as possible so they feel big when they finally happen. Zayn's involvement was predictable but that's not a bad thing. I never heard a bell though, so I have no idea when this match actually ended. I wonder if Sikoa's accidental shot to Zayn will result in anything tomorrow?)
FINAL THOUGHTS: Pretty standard for a go home show, but without Reigns it actually felt like a lesser than go home show than most. They did the angle with Owens and Reigns last week and Owens got the upperhand again tonight. So, for everyone who lulled themselves into thinking Owens had a glimmer of hope, the last two weeks prove that there is a zero percent chance he's coming out with the win tomorrow night. I don't know who's going to win the Rumble as I can make a case for a few guys. I assume it will be Rhodes, but I'm really hoping that Paul Levesque doesn't go the obvious route here. I've said multiple times that I don't believe that Reigns is going to lose at Mania, so I think having Rhodes win the Rumble only to get beat by Reigns actually hurts him more than anything else at this point. Anyway, this show tonight did a decent job of setting up the Rumble if nothing else. I actually thought that besides the Bloodline, the highlight of the show was L.A. Knight's performance on the mic. That was actually building the match. They took too long to get there, but I'm glad they finally did. I don't know what a Pitch Black match is, but as long as Wyatt doesn't baptize himself with Mountain Dew it should be fine. It would also be nice if there's some payoff to the talk of rebirth and showing Knight who he's been dealing with. I know it would piss a lot of people off, but I would be totally cool with it if he's the Fiend. I know, I know, you hate it. Overall, solid show, but nothing to write home about. I hope I feel differently after the Royal Rumble tomorrow.