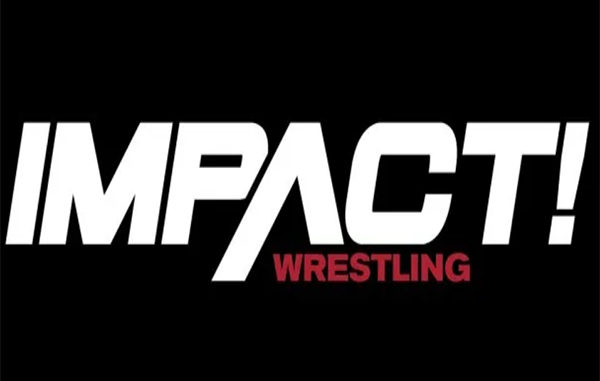 ---
SPOTLIGHTED PODCAST ALERT (YOUR ARTICLE BEGINS A FEW INCHES DOWN)...
---
IMPACT WRESTLING TV REPORT
MARCH 2, 2023
LAS VEGAS, NV AT SAM'S TOWN
AIRED ON AXS TV (RECORDED)
REPORT BY DARRIN LILLY, PWTORCH CONTRIBUTOR
Commentators: Tom Hannifan, Matthew Rehwoldt
-Recap video of No Surrender.
-Chris Bey and Ace Austin of Bullet Club entered the ring. Fans chanted "Bullet Club". Bey talked about debuting in Impact in the same building years ago. He talked about beating Time Machine at No Surrender. Ace talked about having big moments in the building too, including beating Chris Sabin. They asked the fans who was the best team in Impact. Before they could answer, the Motor City Machine Guns walked to the ring.
Both teams stood toe to toe. Sabin said they had been teaming since 2006 and were big influences. Sabin said they are the best team in Impact and in the world. Ace said they hadn't had a title shot yet. Bey said it would only take one shot. Alex Shelley talked about their history and said Bey and Ace were copying them. Shelley said they could wrestle tonight and not wait until Sacrifice. They shook hands aggressively.
-Gia Miller interviewed Shane Haste. Gia mentioned Haste would be at Multiverse United and would take on Mike Bailey tonight. Haste said he would make an Impact and that Bailey would be in for a fight. [c]
-Gia Miller interviewed Rich Swann. He said he lost at No Surrender but he wouldn't let the loss deter him. He said he was still looking for the title. Shera and Raj Singh approached and handed money to the cameramen to keep the camera on him. Raj said he hit it big in Vegas. Swann said their luck had run out. He wasn't in the mood for games but he was in the mood to whoop their ass. Raj said not right now because the roulette wheel was calling.
(1) "SPEEDBALL" MIKE BAILEY vs. SHANE HASTE
Hannifan talked about Haste's background in NJPW. They wrestled on the mat early. Haste had the early advantage after a dropkick. Bailey came back with chops and a kick that knocked Haste to the mat. Bailey delivered a series of rapid fire kicks. Bailey tripped Haste, who fell to the outside. Haste went on the attack and slammed Bailey on the ring apron.
Back in the ring, Haste kicked Bailey. They traded chops. Haste gave Bailey a back suplex and got a two count. [c]
Haste and Bailey traded strikes. Fans chanted "Let's go Speedball". They fought on the top rope. Bailey caught Haste with a dropkick from the top rope. Bailey knocked Haste to the mat after a series of kicks. Bailey got a two count. They traded punches. Bailey gave Haste a standing moonsault and landed with his knees.
Haste suplexed Bailey for a two count. Bailey gave Haste a backslide for a two count, then followed with a moonsault to the outside. Haste caught Bailey's foot when he was going for a kick. Haste dropkicked Bailey and got a two count after a powerbomb. Bailey gave Haste a reverse rana. They traded kicks. Bailey connected with a rotating kick and followed with Ultima Weapon for the pin.
WINNER: Mike Bailey in 14:00.
(D.L.'s Take: Excellent back and forth match. Haste was impressive in his Impact debut.)
-The Design talked backstage. Angels said that Callihan was trying to infiltrate. Deaner agreed and said there was no reason to go to Step Six. Rhino stepped in and said he wasn't going to let them do to Callihan what they did to him. Callihan walked in and said he was right where he wanted to be — in The Design. Rhino said he was going to have to knock some sense into Callihan. Deaner smiled and said it looks like we have a Step Six. [c]
(2) KENNY KING vs. KEVIN KNIGHT
King dropped Knight with a punch to get the early advantage. Knight made a comeback with chops, punches, and an armdrag. King regrouped on the outside. King caught Knight with a kick. King threw Knight back in the ring, but Knight splashed King on the outside. Back in the ring, Knight got a two count. King knocked Knight coming off the top rope and got the upper hand.
King kicked Knight and got a two count. King put Knight in a camel clutch. King gave Knight a backbreaker and resumed the camel clutch. Knight made a comeback and rolled up King for a couple of two counts. Knight gave King a backbreaker. King gave Knight a spinebuster. They fought on the top rope. King caught Knight with a kick and followed with a slam from his shoulders for the pin.
WINNER: Kenny King in 6:00.
(D.L.'s Take: They packed a lot into six minutes. Good win for King as they continue to spotlight him. Knight continues to look good in his Impact appearances.)
-Clip of Josh Alexander vs. Kushida facing off in their 8-man match at NJPW's Battle in the Valley.
-Gia Miller interviewed Josh Alexander. Gia said that Alexander would face Steve Maclin if he gets past Kushida at Multiverse United. Alexander talked up Kushida and challenged Time Machine to a 6-man match at Sacrifice. Steve Maclin approached. Maclin begged Alexander to hold onto the belt because he wanted to beat the longest reigning Impact champion. [c]
-Clip of the unfortunate Busted Open Live segment at No Surrender.
-Dr. Ross told Santino and Dirty Dango that Tommy Dreamer had minor burns and would be okay. Bully Ray mocked Dr. Ross and asked if Dreamer was going to live. Bully said he could make sure he didn't. Bhupinder Gujjar approached Bully and said he was upset about what Bully did to his friend Dreamer. Bully said no one would remember Gujjar in ten years. Gujjar pushed Bully against the wall. Bully backed off but slapped Gujjar when people were holding him back. Security restrained Gujjar as he threatened Bully.
-Mickie James walked to the ring to a big reception from the crowd. She said it was good to still be champion. Mickie addressed the controversy about whether she tapped out in her match against Jordynne Grace at Hard To Kill. Gisele Shaw's music interrupted and she walked to the ring with Jai Vidal and Savannah Evans.
Shaw said that Mickie was dodging her by wrestling Grace. Shaw said that Mickie did tap to Grace. Mickie said she already beat Shaw once during the Last Rodeo. Shaw said Mickie hasn't faced "this" Gisele Shaw that has Vidal and Evans in her corner. Shaw said she destroys everything in her path on the way to the Knockouts title. Shaw said she would be next after Mickie is done with Grace.
Mickie said Shaw didn't have to wait. Shaw said she wasn't ready tonight because she wasn't in wrestling attire. Mickie challenged Shaw. Gail Kim walked to the stage. She made the match official (but didn't say when).
-Brian Myers was telling a truck driver backstage about building his podcast. Moose approached Myers and said Impact still has a Joe Hendry problem. Myers said he was no longer interested. Moose said he wanted to help Myers beat Joe Hendry for the Digital Media Title to humiliate Hendry. [c]
-Dirty Dango put down crime tape. Jordynne Grace approached Santino and said she wanted to invoke her rematch clause. Santino said she could have the match at Sacrifice. Johnny Swinger and Zicky Dice approached. Swinger complained that he couldn't get fifty wins. Santino said he could pick anyone on the roster to face. Swinger and Dice were pleased.
(3) TREY MIGUEL vs. PCO
This was a non-title match. Fans heavily chanted for PCO. Trey backed off early and regrouped at ringside. Trey attacked PCO with kicks. PCO slammed Trey. PCO clotheslined Trey and dumped Trey to the mat. Trey fell to the outside. PCO missed a cannonball dive to the outside and landed with a thud. [c]
Trey had the advantage, but PCO rose up while Trey's back was turned. PCO made a comeback. PCO legdropped Trey from the ropes. Fans chanted for PCO (and someone screamed). Eddie Edwards hit PCO with a shovel and they brawled. The referee called for the bell. PCO chokeslammed Eddie. Security ran in to break up the fight. PCO did a dive onto the security pile at ringside. Eddie escaped through the crowd.
WINNER: No contest in 10:00.
(D.L.'s Take: A commercial took out a huge chunk of the match. Fans were into it though. Trey is really growing into his heel persona. This was mostly done to continue the PCO vs. Eddie Edwards feud.)
-Hannifan and Rehwoldt plugged matches for next week:
Mickie James vs. Gisele Shaw
Callihan vs. Rhino
Johanthan Gresham vs. Kushida
-They plugged Battle in the Valley coming up next, including a video on Mercedes Mone vs. Kairi.
-Bullet Club and Motor City Machine Guns did their ring entrances. [c]
(4) MOTOR CITY MACHINE GUNS (Alex Shelley & Chris Sabin)(c) vs. BULLET CLUB (Chris Bey & Ace Austin) — Impact Wrestling World Tag Team Title match
Sabin and Ace started the match. All four wrestlers got in the ring and were separated by the referee. Sabin and Ace exchanged moves. The Guns took out Bey and double teamed Ace. Bey and Shelley went at it next. Bey and Shelley traded the advantage. They exchanged punches. Sabin clotheslined Bey and got a two count after an elbow drop.
The Guns accidentally ran into each other. Bullet Club dropicked the Guns out of the ring, then did a double dive on them. Back in the ring, Bullet Club double teamed Shelley. Ace worked on Shelley's arm and slid a playing card between his fingers. Bey did a running chop to Shelley, followed by a punch to the back. The Guns double teamed Bey.
Shelley stomped Bey. The fans had dueling chants for each team. Shelley knocked Ace off the apron. Shelley put Bey in a Border City Stretch, but Bey made the ropes. Bey was sent to the outside and Sabin kicked him. [c]
Shelley went to chop Bey but hit the post. Sabin did the same thing . Bey kicked Shelley and fought Sabin. Shelley sent Bey into the post. Shelley stomped Bey's arm. Shelley continued to work on Bey's arm. Bey kicked Shelley in the head. Ace and Sabin tagged in. Ace punched Sabin and went on offense. Bey did a flip onto the Guns on the outside.
Bullet Club double teamed Sabin. Ace scored a two count. Sabin did a crossbody block from the top rope onto Bullet Club. Fans chanted for Bullet Club. Bey kicked Shelley off the top rope. Bey tagged in. Shelley gave Ace a dragon screw on the apron. Shelley kicked Bey's arm. Bey caught Sabin with a cutter, then got one on Shelley.
Sabin pulled Ace out of the ring. Shelley threw Bey into the turnbuckle. Sabin gave Bey a dropkick off the top rope. Shelley gave Bey a Shell Shock, then put him in a Border City Stretch. Sabin gave Ace a Cradle Shock. Bey rolled up Shelley for a two count. The Guns double teamed Bey. Ace and Bey made comebacks. Bey gave Shelley a cutter, followed by Ace getting The Fold on Shelley. Ace pinned Shelley for the win.
WINNERS: Bullet Club in 22:00 to win the Impact Wrestling World Tag Team Titles.
(D.L.'s Take: This was a really good match, ending with a title change. The Guns were aggressive and played heel for a lot of the match. Fan reaction was split, but by the end they were solidly behind Bullet Club and popped for the finish. It's good that Bey and Ace are getting the well-deserved spotlight.)
FINAL THOUGHTS: The show was fairly talk-heavy, as the post PPV or Impact Plus specials often tend to be. It was fine though because they effectively set up future matchups for upcoming shows. The in-ring action they did have was good, especially Bailey vs. Haste and the main event. The title change made the show newsworthy as well.