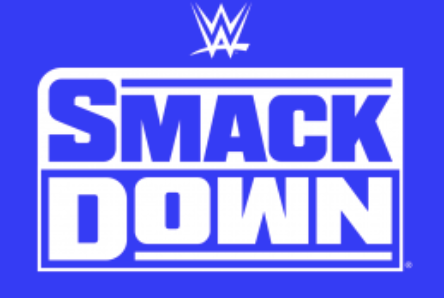 ---
SPOTLIGHTED PODCAST ALERT (YOUR ARTICLE BEGINS A FEW INCHES DOWN)...
---
WWE SMACKDOWN TV REPORT
MARCH 10, 2023
PITTSBURGH, PA AT PPG PAINTS ARENA
AIRED ON FOX
REPORT BY ALEX McDONALD, PWTORCH CONTRIBUTOR
Announcers: Michael Cole, Wade Barrett
[HOUR ONE]
-The show opened with footage from Raw this past Monday, spliced with Roman Reigns' comments regarding Jey Uso on last week's Smackdown. The video focused on the match between Sami Zayn and Jimmy Uso, then shifted to Jey's appearance and subsequent interactions with Jimmy and Zayn. When the interaction with Jey and Jimmy occurred, the video added sad music and spliced in photos of the Usos as children. The video then shifted to Jey and Zayn's hug before Jey turned on Zayn and delivered a superkick. The video ended with Cody Rhodes' save and the Bloodline standing tall at ringside.
-After the video, the camera was in the parking lot. Paul Heyman stood with one finger in the air as the Usos arrived in a black SUV. Jey asked Heyman where Reigns was. Heyman hugged Jey and said that he and Reigns were proud of Jey. Jey told Heyman to inform Reigns that he is at the building. Kayla Braxton appeared and asked Jey why he turned on Zayn. Jey said he would tell everyone in the ring tonight. Jimmy told Kayla to tell Cody Rhodes to stay out of the Bloodline's business. The Usos walked off. Kayla looked after them in surprise.
(McDonald's Analysis: Awesome additions to the recap in the opening package. The music and the photos of the Usos made the moment feel even more powerful then it did initially. Jey's arrival and insistence on seeing Reigns was good stuff. I can't wait to hear what Jey has to say to Reigns and the fans later tonight.)
-The Smackdown video intro played, then pyro exploded in the arena. Michael Cole said that Wrestlemania begins three weeks from tomorrow. Cole then introduced the show for the audience.
-Drew McIntyre's music played and he made his entrance. Cole mentioned that the winner of this match will face Gunther for the Intercontinental Championship at Wrestlemania. Cole said that McIntyre is the only former IC champion in this match. Wade Barrett added that McIntyre looks ready and this is everyone's opportunity to earn a match for Wrestlemania.
-Karrion Kross made his entrance with Scarlett in tow.
-The New Day's music then played and Xavier Wood made his entrance. Cole said that Kofi Kingston was injured in the brawl involving these men last week, so Woods is his replacement.
-L.A. Knight then made his entrance.
-Sheamus made his entrance to round out the field. Cole said he would bet on Sheamus to win this match because he wants the IC title so badly.
(1) DREW McINTYRE vs. KARRION KROSS (w/ Scarlett) vs. XAVIER WOODS vs. L.A. KNIGHT vs. SHEAMUS – Fatal Five Way for Intercontinental Championship Match at Wrestlemania
Kross tossed Woods out of the ring. Sheamus and McIntyre jawed at each other. Knight and Kross attacked them. McIntyre dumped Kross to the outside and Sheamus did the same to Knight. Sheamus and McIntyre argued again. Knight and Kross entered the ring and took them both down and to the outside. Knight stood tall in the ring as Kross pounded on McIntyre at ringside. [c]
Kross and Knight double teamed Woods in the corner. Woods fought back against Knight, but Kross intervened and the heels regained the advantage. McIntyre tried to enter the fray but Kross took him out. Sheamus pulled Knight to the outside and drove Knight into the barricade and pounded on him. Kross arrived and beat on Sheamus. Knight got back in the ring and hit an elbow drop on Woods. Kross got back in and they hit a flapjack on Woods. McIntyre entered the ring and Knight stomped at him. McIntyre fought him off then fought off Kross as well. Kross cut McIntyre off and teamed up with Knight to deliver a double vertical suplex on McIntyre from the apron. Sheamus entered the ring and took out Kross. Sheamus then beat on Knight in the corner. Kross and McIntyre paired off. Kross locked McIntyre in a single leg Boston Crab. Knight hit a neckbreaker on Sheamus and went for the cover but Kross pulled Knight off. Kross and Knight had words, then Knight hit Kross with a forearm. Woods recovered and got the advantage on Knight. Woods then hit a spinaround forearm on Knight. Woods then hit the Honor Roll on Kross. Woods hit a dropkick through the ropes on McIntyre. He dodged Sheamus and knocked him down. Woods then hit a DDT through the ropes on Kross before he lifted Knight to his shoulders, then dropped him with double knees to the gut. Woods went to the top rope and came off with an elbow on Knight. Woods made the cover but McIntyre made the save. Gunther and Imperium appeared on the stage to watch the action. [c]
Kross and Knight doubleteamed McIntyre in the corner. They hung McIntyre upside down in the corner. Kross went to the top rope and Knight ran up and locked up Kross for a superplex. McIntyre pulled himself up and grabbed Knight. Knight and Kross flew off with the superplex motion after the throw from McIntyre. McIntyre took Kross down with a pair of clotheslines followed by an elbow. McIntyre then hit Knight with a belly to belly throw followed by a neckbreaker. McIntyre kipped up and stalked both men. Knight got back to his feet and McIntyre went for the Future Shock DDT but Knight countered. Sheamus took down Knight. Woods tried to enter but Sheamus took him down also. Sheamus went back to Knight and took him out. Sheamus hit the Ten Beats on Woods. Kross hopped on the apron and Sheamus cut him off. Sheamus then delivered the Ten Beats to Kross. Sheamus stood tall in the ring as Knight recovered on the apron. Sheamus approached Knight and gave him a Ten Beats. Knight collapsed and Sheamus posed for the crowd. Sheamus stalked Knight and charged, but McIntyre got in the way and gave Knight a Glasgow's Kiss. McIntyre and Sheamus went face to face. Woods came off the top rope and Sheamus hit him with a boot. McIntyre hit a Claymore on Knight. Sheamus covered Woods and McIntyre covered Knight. The ref counted both men down.
WINNER: Sheamus or Drew McIntyre in 19:00
-The refs convened and Sheamus and McIntyre argued over who won the match. The crowd chanted for a Triple Threat. Cole asked who won the match and who was going to face Gunther at Wrestlemania.
(McDonald's Analysis: A better five way then the last time. Once you get past some of the contrived nature of these, they can be very entertaining. Knight and Kross got a lot of attention here with the double teams. Woods had a good shine, but was otherwise a non factor. That was to be expected, so it's fine. I actually thought we would get one winner and find a way to get the other guy in later, but this didn't shock me. The crowd knew where this was headed also. I really hope they don't wait too long to make the announcement. There's no reason to sleep on this for a week. I almost wish Adam Pearce had made the announcement immediately. I don't like when the announcers wonder aloud what the outcome of a match was. On top of that, they just plugged other programming after the fact like the outcome didn't really matter anyway.)
-Kayla Braxton welcomed Paul Heyman in the back. Kayla asked if Heyman knew why Jey did what he did. Heyman said he wasn't paying attention. Heyman said that Rhodes is too much. He said that Rhodes got involved in Bloodline business, and maybe, that's Rhodes' counter attack. Heyman said Reigns has been champion for almost 1,000 days. He said Reigns has asked Heyman how to deal with each individual challenger. Heyman said that Reigns, the Usos, and himself are the G.O.A.T.'s. Heyman said that Rhodes is a nightmare for them. He said that Rhodes is the one guy he didn't want to see across from Reigns. Heyman asked if they should attack Rhodes with the gangster style, or the truth. Reigns told Heyman that the most gangster way is the truth. Heyman said that the truth will make Rhodes a defeated opponent before the match even starts at Wrestlemania. Heyman said that Rhodes will have to decide when he will acknowledge Reigns.
(McDonald's Analysis: Solid promo from Heyman. It's a nice touch that he's preoccupied with Rhodes even with all the Bloodline stuff going on.)
-They showed a graphic fot the 2023 Hall of Fame. Cole said we will find out the first inductee tonight. Cole and Barrett were shown ringside. They hyped A&E's Sunday night WWE programming, then threw to a commercial for the two shows. [c]
-Back from break, they showed a replay of the finish to the previous match. Sheamus and McIntyre were shown arguing in the back.
-Barrett and Cole sat ringside. Cole threw to a video package on the first inductee in the 2023 Hall of Fame. The reveal was for Rey Mysterio.
(McDonald's Analysis: Mysterio deserves to be in, but that was an underwhelming announcement. I hope this means he's losing his career to Dominik at Mania.)
-Rey Mysterio made his entrance. Cole called Mysterio the greatest luchador of all time. Cole then ran down Mysterio's accolades as he entered the ring. The crowd chanted "you deserve it". Mysterio took the mic. He started to speak but was cut off by Dominik Mysterio's music.
-Dominik appeared on the stage with Judgment Day at his side. He questioned why WWE would induct Mysterio. Dominik asked how many holidays and soccer games he missed, all to make the Hall of Fame. Judgment Day entered the ring. Dominik said that Rhea Ripley was right, he's ashamed to be Mysterio's son.
-Legado del Fantasma made their entrance. They entered the ring and stood at Mysterio's side. Santos Escobar said that Mysterio may have forgiven Dominik, but he hasn't. Escobar said that Legado and Judgment Day should have their match right now. The ref ran down and the two teams yelled at each other in the ring.
-Cole announced that Bad Bunny will host Backlash in Puerto Rico.
-Cole threw to a video recap of Dominik and Escobar's match last week on Smackdown. The video then showed Dominik's attack on Mysterio.
(2) LEGADO DEL FANTASMA (Santos Escobar, Cruz Del Toro, & Joaquin Wilde w/ Zelina Vega) vs. JUDGMENT DAY (Finn Balor, Damien Priest, & Dominik Mysterio w/ Rhea Ripley)
The match was in progress with Balor in the ring with Del Toro. Balor hit a basement dropkick then tagged in Priest. Priest stomped on Del Toro in the corner then hit a flying elbow. Priest made the cover for a two count. Dominik tagged in and hit a Three Amigos. Balor tagged in and chopped Del Toro. He whipped Del Toro into the corner and charged but Del Toro got an elbow up and hit a hurricanrana. Escobar entered and took the advantage on Balor. He traded tags with the rest of Legado as they worked on Balor in the corner. Wilde ended up the legal man and hit a splash on Balor. Balor recovered and pulled Wilde off the top rope to the mat. Priest tagged in and choked Wilde with the bottom rope. Priest sent Wilde off the ropes and took him down with a shoulder tackle. Priest made the cover for a near fall. Balor tagged in and took the advantage. Dominik made a quick tag with an elbow drop then Balor tagged back in. Judgment Day knocked Legado off the apron and posed in the center of the ring. [c]
Escobar and Balor tagged in Escobar attacked Judgment Day on the apron then took Balor down. Escobar then turned a backbreaker into a leg drop for a near fall. Balor recovered and took Escobar down. Dominik tagged in pulled Escobar back. Escobar escaped and tagged in Del Toro. Del Toro took the advantage then Legado took out Judgment Day at ringside. Dominik hit a baseball slide on Mysterio. Del Toro went for a roll-up on Dominik. Mysterio tried to enter the ring and the ref held him back. Priest hit a superkick on Del Toro and reversed the roll-up. The ref turned around and made the count.
WINNER: Judgment Day in 10:00
[HOUR TWO]
-Dominik took the mic. He asked Judgment Day to leave the ring so he could have a heart to heart with Mysterio. Dominik said he just wanted to talk. Mysterio entered the ring. Dominik said he doesn't understand why Mysterio is going into the Hall of Fame. Dominik said Mysterio belongs in the dead beat Dad Hall of Fame. Dominik said he should have been Eddie Guerrero's son. Mysterio told Dominik he didn't mean it. Dominik shoved Mysterio to the mat. The crowd cheered on Mysterio as Dominik asked Mysterio to hit him. Dominik tried to hit Mysterio from behind and Mysterio moved. Dominik fell to the floor at ringside. Judgment Day held Dominik back. Legado entered the ring and talked with Mysterio.
(McDonald's Analysis: Solid match, but not much to write home about. The finish was pretty predictable and it's a shame to see that this is where Legado is on the main roster. It is what it is right now as they aren't the focal point of the story. I hope Escobar gets to do something of substance sooner rather than later, though. The rest of the segment was good with Mysterio and Dominik. They're doing a great job building up to the moment when Mysterio finally hits Dominik and accepts his challenge. I hope they don't wait too long and I hope the moment is done right to get the full effect.)
-They showed a graphic for Jey's return to the Bloodline. Cole hyped the segment for later in the night.
-Braun Strowman and Ricochet were in the back. Cole and Barrett hyped their match against the Viking Raiders for later in the night.
-A Wrestlemania commercial aired with the Miz and Maryse in a Top Gun parody. [c]
-Charlotte Flair entered Adam Pearce's office. Charlotte said she wanted a match, any match, tonight. Pearce said he would attempt to find her an opponent. Charlotte told Pearce to hang in there.
-Strowman and Ricochet made their entrance. Barrett called Strowman and Ricochet WWE's answer to a live action Marvel movie.
-The Viking Raiders made their entrance with Valhalla. Cole mentioned that this is day 600 in the Tag Team Championship run for the Usos. He then said that the winner could be in line to receive a title match.
(3) BRAUN STROWMAN & RICOCHET vs. VIKING RAIDERS (Erik & Ivar w/ Valhalla)
Ricochet started with Erik. Ricochet kicked at Erik. Ricochet took down Erik with a headlock. Erik shot Ricochet off but Ricochet came off the ropes with a hurricanrana. Erik hit a knee to Ricochet's gut then tagged in Ivar. Ivar ran the ropes and bumped Ricochet. Ivar then punched at Ricochet. Ricochet took Ivar down then hit a dropkick and a big kick. Strowman tagged in and knocked Ivar to the outside. Erik tried to attack Strowman from behind but Strowman tossed Erik to the floor. Strowman picked up Ricochet and threw him over the top rope and into the Viking Raiders at ringside. Strowman stood tall in the ring. [c]
Erik took down Ricochet with a shoulder tackle. Ivar tagged in and the Raiders pounded on Ricochet. Ivar slammed Ricochet's arm into the mat then tagged Erik back in. Ivar hit a knee to Ricochet's gut and tossed Ricochet into a knee to the face from Erik. Erik put a nerve hold on Ricochet and wore him down. Strowman cheered on Ricochet from the apron. Ricochet fought to his feet but Erik cut Ricochet off. Ricochet hit a big forearm, but Erik answered with one of his own. They traded blows but Ricochet got the upperhand for a moment until Erik took him down with a big right. Erik distracted Strowman as Ivar pulled Strowman off the apron from behind. Ivar threw Strowman into the barricade then splashed him against it. Ricochet got to the corner, but it was empty. Ricochet lifted Erik to his shoulders but Erik wriggled free. Ricochet took Ivar off the apron and rolled up Erik for a near fall fall. Erik recovered and hit a sit-out powerbomb for a near fall after a big knee to the face. Ricochet came off the ropes with a springboard moonsault. Both men were down in the ring as Strowman got back to the apron. Ricochet tagged Strowman as Ivar tagged in. Strowman took down both Raiders, then splashed Erik in the corner. Strowman then hit Ivar with a dropkick that sent him out of the ring. Strowman tagged Ricochet then ran around the ring and took out Ivar. Valhalla pulled Erik out of the way and Strowman landed in the announce area. Ricochet hit a suicide dive on Erik. Ricochet went to the top rope and came off but Ivar moved. Ivar then hit a spinning wheel kick before he came off the top and splashed Ricochet. Ivar made the cover for the win.
WINNER: Viking Raiders in 11:00
(McDonald's Analysis: Pretty good for what it was. I like how these four work together. I'm glad the Viking Raiders got a win. They don't win the big matches, but they get enough wins to stay relevant, which is important at this point. I'm also glad that Cole mentioned the Usos before this match and said that this match could determine a future challenger for the titles. That's a little detail, but it is nice to hear. The Tag titles are so important now, but the Usos lack challengers. Cole and Barrett should be trying to make every tag match seem as important as possible relative to the titles.)
-Gunther was in the back with Pearce. Gunther said that a challenger is singular. Gunther said that he has challengers, which is plural. Gunther said that Pearce lost all authority and it won't be tolerated. Pearce said he has a solution. Pearce said that McIntyre and Sheamus will wrestle next week to determine the challenger for Gunther at Wrestlemania.
-Charlotte made her entrance. [c]
-They showed a graphic for the Bloodline segment later in the night. Cole hyped the segment.
-Charlotte stood in the ring. Cole said that she will defend the Smackdown Women's Championship in three weeks at Wrestlemania.
-Shotzi made her entrance on the tank.
(4) CHARLOTTE FLAIR vs. SHOTZI
Charlotte and Shotzi circled each other. Charlotte took Shotzi down with a headlock. Shotzi got a headscissors, then Charlotte took her down with a waistlock. Charlotte made the cover for a near fall. Charlotte went for a roll-up but Shotzi pushed her off. Charlotte hit a big boot then set up for a Figure Eight. Rhea Ripley's music played and she made her entrance. Shotzi went for a roll-up off the distraction but Charlotte kicked out. Charlotte took down Shotzi then stared down Ripley. [c]
Charlotte climbed to the top rope but Shotzi cut her off. Ripley watched from ringside. Shotzi hit a hurricanrana off the top rope and covered Charlotte for a near fall. Shotzi went for a move in the ropes but Charlotte moved. Charlotte hit a big boot that knocked Shotzi to the floor. They brawled in front of Ripley. Shotzi went for a dive on Charlotte but Charlotte landed a punch. Charlotte got back in the ring and delivered a series of chops. Charlotte then hit a fallaway slam and kipped up. Charlotte speared Shotzi then dragged her to the center of the ring. Charlotte yelled at Ripley then locked on the Figure Eight. Shotzi tapped out.
WINNER: Charlotte Flair in 8:00
-Charlotte stood tall with the title. Ripley entered the ring with a mic. Charlotte got a mic and asked Ripley what she had to say. Ripley said that watching Charlotte reminded Ripley of why she chose Charlotte. Ripley told Charlotte to wipe the smug look off her face. Ripley said she can see all of Charlotte's insecurities. Ripley then said she's going to take the thing that makes Charlotte feel important. Ripley said she's going to become Smackdown Women's Champion. Charlotte said that Ripley may be proud of her improvement, but Charlotte has improved every day of her life. Charlotte said she wants it more and will outwork everyone, male and female, because she takes the business so seriously. Charlotte said that Ripley will tear apart anyone that stands in her way, except for her. Charlotte dropped the mic and exited the ring.
(McDonald's Analysis: I get it, but I don't think Charlotte should be taking this long with Shotzi. I get that it would have been over sooner if not for Ripley, but still. Shotzi hasn't been framed as anyone worth anything. Also, aren't they both faces? Odd choice and it really highlighted the lack of depth on the Smackdown side of the Women's Division. Anyway, the segment afterward left a little to be desired. I really liked what they did with Dominik involved much better. Both women's words fell flat and forced here. I liked it better when Ripley was just taunting Charlotte and Dominik was doing the talking. I know they can't do that the whole time, but this just wasn't what I was looking for in a face to face promo with the two.)
-The Usos were in the back walking toward the arena. Cole hyped the segment for after the break. [c]
-A Wrestlemania commercial aired.
-They showed a graphic for McIntyre against Sheamus next week. Barrett hyped the match.
-The Usos made their entrance to a loud pop from the crowd. They posed at the top of the ramp with their titles. Cole threw to a recap of the segment from Raw this past Monday with the Usos and Sami Zayn. Cole narrated the segment as they showed shocked fans at ringside. The video then showed Cody Rhodes making the save for Zayn.
-Jimmy took the mic and told the crowd the Bloodline is back together and in your city. Jey took the mic. He said the question of the night is why did Jey do it. The crowd chanted for Zayn. Jey said everyone wants to know why he betrayed Zayn. The crowd chanted for Zayn again. Jey told the crowd to step in his shoes. He asked the crowd what they would do. Jey said you would do anything for your family, so in the situation, what would you do? Jey said he did it because he had to. Jey said he didn't want to, but he didn't have a choice. Jey said he never had a choice because Jimmy is his twin, his brother, and his blood. He said Zayn isn't and neither is anyone in the crowd. Jey said everyone wants to blame him, but no one knows what he's going through. Jey said he blames one person. Jey said the person he blames is Sami Zayn. Jey said Zayn was going to let something happen to Jimmy. Jey called Zayn selfish. He said all Zayn had to do was fall in line, but Zayn doesn't know anything about that because he isn't blood and he never will be. Jimmy said they got rid of the Zayn problem, so now they need to get rid of Rhodes.
-Rhodes' music played and he made his entrance. Rhodes took the mic and said he keeps hearing his name. He said if the Usos are going to talk about him, they may as well talk to him. Rhodes said he answers to the crowd, not Roman Reigns. Rhodes said the crowd doesn't want to hear them talk, but fight. Jimmy said if Rhodes gets in the ring, he won't make it to Mania. Zayn hit the ring and attacked Jey. Jimmy jumped on Zayn then Rhodes entered the ring. Zayn and Rhodes took the Usos to the outside. Jimmy and Zayn fought at the announce position as Rhodes and Jey fought into the stands. Jimmy ran into the stands to help Jey. Zayn followed and went after Jey. They all brawled back to the ring and Rhodes and Zayn sent the Usos out of the ring and stood tall. Rhodes held up Zayn's hand in the ring. Cole asked if Rhodes made a mistake by getting involved in the Bloodline's business. Officials pushed the Usos towards the entrance.
(McDonald's Analysis: Well, that was a little underwhelming after the build all night. I don't know why, but I assumed Jey was going to have some sort of interaction with Reigns, but I guess I should have known better. Besides that, Jey's reason made sense and you can hear the angst in his voice when he said he didn't want to do it. The most telling line was when Jey mentioned that no one knows what he goes through every week. I wish we could explore that more, but I have a feeling we're going to have to wait a while to get the full meaning behind all of that. The segment was fine for what it was as we get closer to Mania, but it wasn't what I wanted out of it. Rhodes' interaction with the Usos wasn't anything special and they got to the brawl right away. It was an interesting choice to have Rhodes raise Zayn's arm as if to say that Rhodes approves of Zayn. At this point, they may want to consider doing that the other way around.)