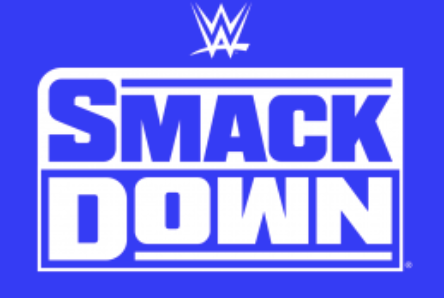 ---
SPOTLIGHTED PODCAST ALERT (YOUR ARTICLE BEGINS A FEW INCHES DOWN)...
---
WWE SMACKDOWN TV REPORT
MARCH 10, 2023
PITTSBURGH, PA. AT PPG PAINTS ARENA
AIRED LIVE ON FOX
Announcers: Michael Cole, Wade Barrett
Ring Announcer: Samantha Irvin
---
[HOUR ONE]
-A video recap aired of everything going on lately with Sami Zayn and The Bloodline including Jey Uso hugging and then superkicking Sami on Monday Night Raw earlier in the week.
-Paul Heyman greeted Jimmy and Jey Uso arriving at the arena. Jey asked Heyman where Roman Reigns was. Heyman hugged Jey and said Reigns was proud of him. He said he was proud of him too. Jey told Heyman to just let him know when he locates Reigns. Kayla Braxton approached Jey and asked him why he turned against Sami. Jey said he would explain in the ring later, but he asked Kayla to ask Cody Rhodes why he stuck his nose in their business.
-The Smackdown opening aired.
-Michael Cole introduced the show as pyro blasted on the stage.
(1) XAVIER WOODS vs. L.A. KNIGHT vs. KARRION KROSS vs. DREW MCINTYRE vs. SHEAMUS – No. 1 Contendership Match for the Intercontinental Title
Cole said that Xavier has only ever had one singles match for a title, eight years ago when he got a shot at the U.S. Title. Drew and Sheamus argued with each other early. When wrestlers fought at ringside, they cut to an early break. [c]
After the break, Xavier had Knight and Kross down when he climbed to the top rope and pointed at the WrestleMania sign. Xavier then hit a top rope elbow, but other wrestlers interrupted the count. They showed Imperium's Gunther, Ludwig Kaiser, and Giovanni Vinci walk onto the stage. They cut to another break.[c]
Back from the break, Sheamus pounded his chest and signaled for a Brogue Kick on Knight, but Drew intervened and gave Knight a headbutt instead. Sheamus and Drew went back to arguing. Xavier leaped at them, but Sheamus extended his boot and (sort of) caught him with it. Drew gave a Claymore to a charging Knight. Sheamus covered Xavier and Drew covered Knight. Two refs counted both pins.
WINNERS: McIntyre and Sheamus in 18:00.
(Keller's Analysis: That's a decent way to get Drew and Sheamus on the WrestleMania card without adding a match. That said, I'd have preferred a one-on-one match with Gunther against either of them. But Drew and Sheamus have a fun history and they're both good style fits as opponents for Gunther. Is this a way to get the IC belt off of Gunther without him having to actually take a fall?)
-Kayla interviewed Heyman. She said she asked Jey for comment earlier about attacking Sami. Heyman seemed distracted by other thoughts. He was soft-spoken as he said he didn't hear her question. He then began venting about Cody getting involved in Bloodline business. He said for almost 1,000 days, Reigns has been the champion. He said Cody is a nightmare for them and he's the one person he didn't want to see opposite of Reigns. He said they could approach things as a gangster and try to get in his head and manipulate him. He said Reigns chose to smash him with the truth. He said there's emotional baggage that is going to take Cody off his game to the point that he'll already be a defeated opponent by the time he walks into the ring at WrestleMania. He said the only story for Cody left to tell will be when he lifts his shoulders off the mat after being defeated by Reigns and then he will have to "choose a time and place to acknowledge his Tribal Chief, Roman Reigns."
(Keller's Analysis: I'm really enjoying this stretch of Heyman doing a lot of the heavy lifting building the Reigns-Cody match. The content is great, as is the delivery. His managerial career on-camera spans so many eras and so many incarnations of his persona over the years. It's a body of work that rivals any manager, and these more traditional interviews from him rather than the schtick that he was doing with Brock Lesnar is just another example of his range. Explaining how they're trying to go after Cody with "the truth" and mess with his mental state is very transparent of them, but since it's the truth – as they frame it – it doesn't matter if Cody knows the strategy.)
-Cole said that shows why Heyman has been a special counsel for so many big names over the years who are headed for the WWE Hall of Fame. He said they'd reveal the first wrestler in this year's HOF. They went to Cole and Barrett on camera who plugged the A&E specials on WWE  including "Legends" on Kane and "Rivals" on Triple H and Batista. They threw to a "sneak peak." [c]
-Cole recapped the finish of the opening match. He asked who is going to WrestleMania.
-They went backstage to Sheamus and Drew yelling at each other. Ridge Holland and Butch ran in and wanted to talk to Sheamus and dragged him away. Drew said they should have been fighting and having drinks afterward.
-Back to Cole and Barrett at ringside, they threw to a video announcing that the latest Hall of Famer is Rey Mysterio. They aired soundbites by Kurt Angle, Kofi Kingston, Batista, Randy Orton, A.J. Styles, and John Cena commenting on him.
-Samantha Irvin introduced Rey who came out to his music and received a big ovation. As Rey was about to speak, Dominik led The Judgment Day onto the stage. Dominik started to talk, but yelled at fans for booing him. "WWE is really going to induct a washed up old man into the Hall of Fame?" he said. He asked how many birthdays and Christmases and Thanksgivings and soccer games did Rey miss to build his Hall of Fame career. He said Rhea Ripley was right. "I'm ashamed to be your son," he said. Legado del Fantasma then walked out. Escobar said he hasn't let go what Dominik did last week. He said they're scheduled for a match later, but he wants to start it now. They argued as they cut to a break.
(Keller's Analysis: Rey continues to get the treatment of being in his first sentence in the ring when he is interrupted. It worked perfectly here with Dominik stepping on Rey getting to express appreciation for the fans and react to being inducted into the HOF.) [c]
-A sponsored highlight package aired on the Escobar vs. Dominik match ending when Ripley interfered and Dominik used brass knuckles.
(2) LEGADO DEL FANTASMA (Santos Escobar & Joaquin Wilde & Cruz Del Toro w/Zelina Vega, Rey Mysterio) vs. THE JUDGMENT DAY (Dominik Mysterio & Damian Priest & Finn Balor w/Rhea Ripley)
The match was joined in progress after the break. As Barrett took Dominik's side, Cole said Rey was there for Dominik when he had a ton of problems as a teenager. Barrett said he heard Rey wanted to kick Dominik out of the house when he was 15. Cole said it was to teach him a lesson. With Judgment Day in control a few minutes into the match, they gloated. Cole threw to a break after calling Dominik a "pathetic son." [c]
Back from the break, Escobar was in control against Balor. Balor made a quick comeback. They showed Rey watching at ringside as Cole talked about how Dominik interrupted his speech earlier about being added to the WWE Hall of Fame.
[HOUR TWO]
Dominik and Del Toro battled next. Wilde and Escobar dove through the ropes and tackled Balor and Priest. When Vega leaped at Ripley at ringside, Ripley caught her and threw her at Wilde and Escobar. Back in the ring, Dominik took over against Del Toro. Dominik slidekicked Rey under the bottom rope. Rey tried to run into the ring, but the ref blocked him. Meanwhile, Del Toro had Dom rolled up, but the ref wasn't watching. Priest kicked Del Toro and then Dom made the cover for the win.
WINNERS: The Judgment Day in about 10:00.
-After the match, Dominik said he wanted to talk to his dad one on one. He assured the rest of Judgement Day it was okay to leave the ring. Dom said he just wanted to talk. Rey entered the ring cautiously. Dom said the only Hall of Fame he deserves to be in is the Deadbeat Dad Hall of Fame. (Is that a thing?!!) "At the end of the day, I should have been Eddie's son," he said. Rey got in Dom's face and asked him to listen to him. Dom shoved him down. As Rey began to leave the ring, Dominik charged at him. Rey ducked and Dom fell to the floor. Dom yelled that Rey can't do that to him. He said he's going to have to fight him eventually. Rey looked distressed by it all as Legado del Fantasma comforted him in the ring.
(Keller's Analysis: I wonder if Vickie Guerrero will show up as part of this storyline, perhaps even inducting Rey into the Hall of Fame.)
-Cole hyped that Jey would return to The Bloodline tonight.
-The showed Ricochet and Braun Strowman warming up backstage.
-A WrestleMania Goes Hollywood video aired with Miz and Maryse doing a spoof of "Top Gun." [c]
-Charlotte and Adam Pearce chatted backstage. She said she wants a match tonight. Pearce said he would see if he couldn't find her a suitable opponent.
(Keller's Analysis: Not a fan of adding a match this late in the show. It just seems weird the show wasn't already full. Maybe have Pearce say first that they had a match scheduled but there were travel issues with someone or something.)
(3) THE VIKING RAIDERS (w/Valhalla) vs. BRAUN STROWMAN & RICOCHET
As the Raiders came out, Cole said today marks day 600 of the Usos' tag title reign. He said one of these two teams might have a chance to unseat the Usos. After Braun knocked Ivar and Erik over the top rope, he tossed Ricochet onto both of them. They cut to a break about two minutes in. [c]
The Raiders controlled against Ricochet for a while. Then Braun got a hot-tag. Braun charged at Erik at ringside, but Valhalla yanked Erik out of Braun's path so he crashed into the announce desk. Ricochet dove at Erik, but then was distracted if not spooked by a look Valhalla gave him. Ricochet then climbed to the top rope and went for his 450 splash, but Ivar moved and then stood and knocked Ricochet down with a spinning wheel kick. Ivar then leaped off the top rope with a splash for the win. Cole said it appears Valhalla seemed to cast some sort of spell on Ricochet.
WINNERS: The Viking Raiders in 11:00.
(Keller's Analysis: So Valhalla shooting Ricochet a spooky look is the excuse for him being delayed hitting his 450 splash and then losing?)
-Backstage, Gunther told Pearce that he had one task, which was to determine his no. 1 contender. He said English isn't his native language, but he's supposed to have one challenger, not two. He said his dereliction of duties won't be tolerated. Pearce said Drew and Sheamus will wrestle next week, the winner getting to face him one-on-one at WrestleMania. Gunther said he'll be watching.
-Charlotte made her ring entrance. [c]
(4) CHARLOTTE vs. SHOTZI
After a few minutes of action, Rhea Ripley walked out to watch the match. [c]
A Raw commercial hyped that Brock Lesnar and Omos would stand opposite of each other. Shotzi got in sustained offense. Charlotte made a comeback with some chops and then a fallaway slam. Ripley watched from ringside. Charlotte speared Shotzi, then set up her Figure-Five. She yelled down to Rhea to watch. Then she applied the hold for the tapout win. Ripley smiled and waved at Charlotte as she celebrated her win.
WINNER: Charlotte in 10:00.
-Afterward, Ripley entered the ring and circled Charlotte. She told Charlotte that when she looks into her eyes, she sees all of her insecurities. She said at WrestleMania, she'll take the one thing from her that makes her feel so important. Charlotte told her to shut her mouth. She said her improvement might be something she's proud of, but she said she also improved every day of her life. She said some people love her for it and others "react negatively," but she said it's a fact. She said she will outwork anyone, male or female, because she "takes this business oh so very seriously." She said Ripley will tear anyone apart who stands in her way, "except for me."
(Keller's Analysis: That was pretty good. Straight forward, basic stuff. No meta-nonsense like with John Cena's promo. No tearing anyone down. Just a champion and a rising challenger, both with confidence, making their case.) [c]
-The Usos made their ring entrance and addressed the crowd with their usual catch phrases. Fans chanted "Sami! Sami!" Jey said people are asking why he "betrayed Sami like that." He asked those questioning him to step into his shoes and ask themselves what they'd do. He said if a family member's car breaks down, you'll help them. You'd give a starving family member food. He said that's what family does. "I did it because I had to," he said. "I didn't want to do it. I ain't had no choice – I never had a choice – because he is my twin, he is my brother, he is my family – not you."
He said the fans aren't his family, either. He said they have no idea what he's been going through. He said there's only one person he blames. "And that is you, Sami Zayn," he said. Fans booed. He asked what he was supposed to do. He said the Tribal Chief said Sami is selfish. He said all he had to do was fall in line, but he doesn't know about that because his ass isn't blood "and you never will be." He said now that they've gotten rid of that Sami problem, there's one more problem to get rid of. "And that is Cody Rhodes," he said. Jimmy asked what Cody's issue is. Cody's entrance theme interrupted.
Cody came out onto the stage. He said he keeps hearing them mention his name. He said if they're going to talk about him, talk directly to him. He said they might answer to Reigns, but he answers to the fans. They chanted his name. He said it sounds like they'd rather see them fight than talk. Jimmy said if he takes one more step toward the ring, he won't make it to WrestleMania. He said they'll put him on the shelf like they did to Sami Zayn. Cody took off his suit jacket. Sami then charged into the ring and tackled Jey. Jimmy joined in the fight. Cody followed right afterward. They brawled into the crowd and then back into the ring. Cody and Sami cleared the ring and stood together. Cody raised Sami's arm as Cole asked whether Cody made a critical mistake getting involved in the business of The Bloodline.