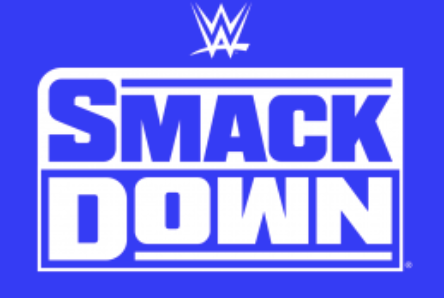 ---
SPOTLIGHTED PODCAST ALERT (YOUR ARTICLE BEGINS A FEW INCHES DOWN)...
---
WWE SMACKDOWN TV REPORT
MAY 5, 2023
SAN JUAN, PUERTO RICO
AIRED LIVE ON FOX
Announcers: Michael Cole, Wade Barrett
Ring Announcer: Samantha Irvin
---
[HOUR ONE]
-They opened with a drone shot of fans lined up outside the arena and then the drone flew into the arena through a concourse and into the arena itself as Michael Cole touted the sellout crowd of 16,000.
(Keller's Analysis: That's the type of cool stuff I was hoping Tony Khan and his team were more into when it came to freshening up or adding some spice to the traditional filming of a pro wrestling TV show at an arena. It was really cool seeing the scene outside the arena before moving into the arena.)
-As the LWO made their way to the ring, they went to a split screen of the Backlash press conference earlier in the day with Rhea Ripley and Dominik on one side of the table and Zelina Vega with Rey Mysterio on the other. They went to Cole and Wade Barrett at ringside. They talked about what a special atmosphere it was tonight for Smackdown's debut in Puerto Rico. They shifted the camera left to the Spanish announcer team, Jerry Soto and Marcero Rodriguez.
Rey Mysterio spoke to Spanish to the audience and was cheered. Legado Del Fantasma and Vega stood by him. He mentioned Bad Bunny and Damien Priest. The Judgment Day's Dominik Mysterio, Finn Balor, and Rhea Ripley interrupted. Dominik ripped up an LWO t-shirt at ringside. "Really classy!" Cole said. "What an ass. He needs to learn some manners." Balor and Ripley were delighted by Dominik's actions.
Dominik was loudly booed every time he attempted to start talking. Dominik said Rey is the same deadbeat dad he'll always be. Rey cut him off and said he's flapping his jaw too much. The crowd ate up Rey's zingers in Spanish. Rey challenged Dom to a WrestleMania rematch. Ripley was standing between Rey and Dom, staring at Rey. Ripley said she had a better idea. "How about you fight me?" she said. Dom rested his head on Ripley's left shoulder and said, "How about you fight the both of us." Rey agreed to a mixed tag with him and Zelina vs. Dom & Ripley. Ripley said, "You're on." She dropped the mic. Cole said, "WWE official Adam Pearce, please make this happen." Dom charged at Rey and slapped him as soon as Rey let his guard down. Then he ran.
(Keller's Analysis: I've been saying all week on my podcasts that the crowd was going to be the MVP of the weekend a big part of making Backlash special, and so far they are delivering. It's so fun to see a crowd this enthusiastic. Dominik continues to shine as a heel character. Whether this is the peak of his career remains to be seen, but if it is, he's having a lot of fun.)
-Barrett scolded Cole for not being an unbiased journalist based on his scolding of Dominik and cheerleading Rey. Then they recapped the Viking Raiders-O.C. angle last week on Smackdown, setting up this week's tag match.
-A.J. Styles, Karl Anderson, Luke Gallows, and Michin made their way to the ring. [c]
-They showed scenes of San Juan, Puerto Rico's beaches. Cole called it a wonderful place. Barrett said Pearce did officially sign Rey & Vega vs. Ripley & Dominik.
(1) THE VIKING RAIDERS (Erik & Ivar w/Valhalla) vs. LUKE GALLOWS & KARL ANDERSON (w/A.J. Styles, Michin)
Styles joined Cole and Barrett on commentary. The camera showed the new Raw-based World Hvt. Title belt. Cole said Triple H spoke earlier about the format of the tournament. The bell rang 18 minutes into the hour. When Valhalla distracted Anderson from the ring apron, Ivar knocked him to the floor. Michine walked over and yelled at Valhalla. They cut to a break at 3:00. [c]
Gallows scored a near fall on Ivar after the break. Cole said he could barely hear himself think, the crowd was so loud. Barrett said he's surprised there's still a roof on the arena. Michin knocked Valhalla down at ringside with a dropkick. The O.C. finished Ivar with their Magic Killer finisher for the win.
WINNERS: Gallows & Anderson in 9:00
-Cole discussed how the World Hvt. Title Tournament will start on Raw this Monday and Smackdown next Friday, and the winners will face each other at Night of Champions in Saudi Arabia on May 27.
(Keller's Analysis: So WWE holds a draft and separates the brands and rosters while also creating a new Raw-based champion, and they're having half of the tournament take place on Smackdown? How does that make any sense at all? Triple H also said the tournament would consist of two triple threat matches on Raw with the winners facing off at the end of Raw, and then same thing on Smackdown.)
-Bianca Belair made her ring entrance. [c]
-Belair talked about the blue brand holding a special place in her heart because she "won the Smackdown Title here." Scattered cheers. She talked about facing Iyo Sky tomorrow night. She said she's faced the best of the best since winning her title and she's proven that wherever she is, whatever brand she's on, she'll show up and show out. A loud EST chant broke out. She said after Backlash, she'll have set a record as the longest-reigning women's champion of the modern era. She held up her belt. She was then interrupted by Damage CTRL.
Bayley, Sky, and Dakota Kai walked out. Bayley said Belair is the same old conceited Bianca, bragging about herself. She said her focus should be on Sky, who is going to put an end of "this history party that you're very excited about." Bayley said she and Kai want to become Women's Tag Team Champions. She took a dig at Cole and then they surrounded Belair. Belair fought back and then got in an argument with Sky. Bayley and Kai attacked Belair from behind. They triple-teamed Belair. Liv Morgan and Racquel Rodriguez charged out to even the odds and then clear the ring.
-Karrion Kross with Scarlett talked about facing Shinsuke Nakamura later. "How much is your honor really worth to you?" he asked. "Tick tock."
-Cole said Nakamura has one more battle on Smackdown before heading to Raw.
-The Street Profits made their ring entrance.
(Keller's Analysis: It's worth noting there's not an entrance stage for this show. Instead, wrestlers are coming out of a tunnel. They did customize the walls and projected the logos of the wrestlers on it. The wall extended out into the crowd. It's a pretty cool augmentation given what they have to work with.) [c]
-A sponsored video package aired on the Sami Zayn & Kevin Owens vs. Usos main event on Smackdown last week.
-Backstage, Solo was wrapping his wrists when the Usos came in full of energy. They said they're there to handle business before the big six-man tag match tomorrow night. Solo, as usual, was void of any emoting. Fans chanted "U-sos!" Jey got stern and asked Solo if he heard them. Solo said he heard them. "Tomorrow I'm going to do my part. You two better do yours." Solo left. Jimmy looked at Jey and said, "You just had to say something, didn't you?"
(2) IMPERIUM (Ludwig Kaiser & Giovani Vinci) vs. THE STREET PROFITS (Montez Ford & Angelo Dawkins)
The Profits won after Ford landed his top rope frog splash.
WINNERS: The Profits in 3:00.
-They showed Cody Rhodes walking backstage. [c]
-They showed more scenes of San Juan as Cole touted the sellout crowd.
-Backstage, Rey was giving a pep talk to Zelina as Legado del Fantasma stood by nodding and smiling.
-They cut to Cole and Barrett at ringside. Cole said Cody is calling his match against Brock Lesnar "a must win."
[HOUR TWO]
-A video package aired on the angle where Lesnar attacked Cody.
-Cody made his ring entrance, wearing a nice suit and slapping fans' hands on his way to the ring. It sounded like a big ovation for him with fans singing his song. Barrett said Lesnar is the single-biggest mismatch of Cody's career and he'll be annihilated by the Beast Incarnate if he's not prepared with a great gameplan. He said things could get ugly in a hurry. Cole said he's not sure if things will play out the way Barrett framed it. He said the stakes are high, though.
Cody entered the ring and asked the fans in Spanish what they want to talk about. He said The Beast is the most decorated athlete in all of combat sports. "Cowboy, coward," he said. "There are a lot of nicknames I could attach to my opponent for tomorrow." He said "gate keeper" comes to mind. He said his old coach "Double-A" (Arn Anderson) used to tell him that when you really become a top star, "you have reached the Kingdom." He said Lesnar is standing in his way, looming over the gate to the kingdom. He said if you wrestle for WWE, you can make a good living and never have to fight Lesnar. "But Brock Lesnar picked a fight with me," he said. He said Brock has yet to explain why to him, but maybe he'll provide that information tomorrow when he beats it out of him.
He said in the video that just aired, he actually said he was afraid of Lesnar. "It's still true here and now," he said. "Everybody should be afraid of Brock Lesnar." He said because Backlash is tomorrow, he doesn't have time to be afraid. He said tomorrow he brings the pain because it'll be a fair fight. He said this Island of Charm will be etched in his heart as this will be where he got back on the road to finishign the story and claiming my kingdom.
(Keller's Analysis: Short and sweet. He hit the key points and did so with enthusiasm and not enough time to stray off topic or drop from the peak emotional state he and the crowd was in.)
-Kayla Braxton interviewed Shinsuke Nakamura backstage. She asked if he has any thoughts on Kross. Nakamura said something and then headed to the ring.
-As Nakamura's ring entrance began, Cole congratulated Pat McAfee and his wife on the birth of his daughter McKenzie this week. The fans sang along to Nakamura's theme. [c]
-Riddle, Sami Zayn, and Kevin Owens stood backstage. Riddle said there's more family drama in The Bloodline than there is on "that show Succession." He said he has a lot on his mind and they have The Bloodline right where they want him. He said they have each other's backs and they just need to finish business at Backlash. He asked Sami and KO if he's saying too much. Sami said he's got nothing left to say, but what he said makes sense. Riddle was pleased.
(Keller's Analysis: Riddle seemed like he was imitating Riddle's character, not really feeling it. It was strange.)
(3) SHINSUKE NAKAMURA vs. KARRION KROSS (w/Scarlett)
The bell rang 18 minutes into the hour. Cole noted that Kross's grandfather grew up in San Juan and he's wrestled there several times. Nakamura chased down Kross at ringside, but Kross caught him with a knee to the gut. Then Kross powerbombed Nakamura against the ringpost. They cut to a break at 1:00. [c]
Nakamura avoided the Kross Hammer by hitting an enzuigiri that barely grazed Kross. He followed with a tornado kick to the back of his neck followed by a Kinshasa for the clean win.
WINNER: Nakamura in 7:00. [c]
-Cole and Barrett commented on the additions to Smackdown in the WWE Draft last week from NXT. They showed clips of each of NXT call-ups with soundbites from them.
-Pearce welcomed Grimes to Smackdown. He thanked Pearce for letting him show the world what he's all about. Baron Corbin walked in and said Grimes was the last pick in the draft, so he's probably porud. Grimes said Corbin is saying he was the last pick as if it's worse than not being picked at all. Corbin said neither brand could agree who wanted him more, so he ended up a free agent. Corbin said the last pick is called Mr. Irrelevant, just like his career. Grimes challenged Corbin to a match next week.
(Keller's Analysis: Grimes cleans up nice, but he looks like he had shaved and cleaned up for a regular job interview. Some of the distinguishing aspects of his look are gone and I think there's more potential in his earlier look, but we'll see. I'm not sure drawing attention to Grimes being the last pick is worth whatever story they're leaning into here with Corbin getting "shown up" next week by the last pick.)
-Cole and Barrett hyped the Backlash line-up. Then they commented on highlights of the Bad Bunny-Damien Priest press conference with Triple H standing between them as things got heated. Bunny slapped Priest and then ran away. Triple H held Priest back.
-Rey Mysterio and Zelina Vega made their entrance. [c]
-Cole and Barrett hyped that next week's Smackdown would feature the return of Roman Reigns.
(4) REY MYSTERIO & ZELINA VEGA vs. DOMINIK MYSTERIO & RHEA RIPLEY (w/Finn Balor)
Ripley and Dominik's entrance took place next. The bell rang 45 minutes into the hour. Dominik claimed to the ref he had a bad eye injury after a Rey kick. Ripley then kicked him from behind as the ref was distracted by Dominik. Zelina went for a 619 against Dominik, but Ripley intercepted her. They cut to a break at 2:00. Just tons of old school crowd heat early in this one. [c]
Zelina hot-tagged Rey into the match at 8:00. Rey rallied against Dom, which the crowd ate up. Dom dropped Rey face-first over the top turnbuckle and then hit the Michinoku Driver. Rey made a comeback and set up a 619. Ripley stood on the ring apron and yelled at Rey. Zelina yanked Ripley to the floor. Rey then hit the 619. Rey fended off Balor, but that gave Dom a chance to recover. Dom began the Three Amigos, but he got cocky and Rey small packaged him for the win.
WINNERS: Mysterio & Vega in 10:00.
-Balor and Dominik attacked Rey afterward. Rey was outnumbered. Damien Priest joined in the beatdown. Fans booed. Bad Bunny's music played. Fans erupted in cheers. He came out with with a kendo stick in hand and Legado del Fantasma with him. Legado del Fantqasma beat up Balor and Dom as Priest stared down at Bad Bunny. Bunny entered the ring and wound up the kendo stick. Dominik charged. Bunny hit him with the stick. Priest retreated. Bad Bunny's music played as the LWO joined him. Cole plugged the Street Fight tomorrow at Backlash. Bad Bunny put on an LWO t-shrit.
(Keller's Analysis: Hot closing segment. They advertised Bad Bunny for the show, so it's a good thing he had a reason at the very end to come out, right?)
---
PWTorch editor Wade Keller has covered pro wrestling since 1987. He has been a guest on the Steve Austin Show as an analyst of current events and pro wrestling history 40 times, making more appearances than any other guest. He currently hosts the "Wade Keller Pro Wrestling Podcast" and "Wade Keller Pro Wrestling Post-show" along with several PWTorch VIP-exclusive podcasts every week. He was inducted into the National Wrestling Hall of Fame for "Excellence in Writing on Professional Wrestling" in 2015. He hosted "The Ultimate Insiders" DVD series in the 2000s including long-from studio interviews in Los Angeles, Calif. with Matt & Jeff Hardy and Vince Russo & Ed Ferrara. He has interviewed more big name wrestlers and promoters in long-form insider interviews over the last 35 years for the Pro Wrestling Torch Newsletter, usually in the "Torch Talk" transcribed Q&A format, than any pro wrestling reporter. The list of those he has interviewed include Steve Austin, The Rock, Vince McMahon, Kevin Nash, Scott Hall, Hulk Hogan, Goldberg, Eric Bischoff, Verne Gagne, Lou Thesz, Jesse Ventura, Drew McIntyre, Brian Gewirtz, Paul Heyman, Mick Foley, Jim Ross, Tony Schiavone, Jon Moxley, and dozens of other top stars and influential promoters and bookers/creative team members.