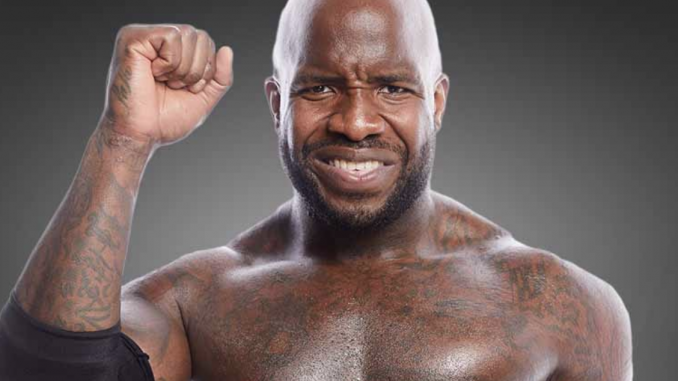 ---
SPOTLIGHTED PODCAST ALERT (YOUR ARTICLE BEGINS A FEW INCHES DOWN)...
---
IMPACT HITS AND MISSES
MAY 18, 2023
CHICAGO, ILL. AT CICERO STADIUM
AIRED ON AXS TV (RECORDED)
REPORT BY JOHN LASLO, PWTORCH CONTRIBUTOR
(1) TREY MIGUEL vs. LAREDO KID: HIT
I was geeked to see Laredo Kid show up again. Coming off of injury, he looked really good. I'm not sure why this wasn't a title match. This was a really fast moving match with lots of innovative high flying moves, but both wrestlers also used a bit of technical offense. Trey Miguel taking Laredo's mask to win is a BIG deal, and I think it will lead to a lot of other Lucha Libre types coming after Miguel over the next few months, both in non-title and title matches.
TREY MIGUEL HOLDS THE RING HOSTAGE: MINOR HIT
Miguel has really improved on the mic in the last year or so. Chris Sabin also needs to stop doing the repeating "X-Time" champion thing. It's a great reference, but it is going too long. However, the promise of a Sabin vs. Miguel match is going to be good.
JAI VIDAL & TRINITY BACKSTAGE: MISS
This was just a follow up of last week, and while I am looking forward to the Giselle Shaw vs. Trinity match, it didn't need this, especially with what happened later in the night.
CALLIHAN & RICH SWANN SIT DOWN INTERVIEW: MINOR HIT
It was nice to see the history of these two wrestlers from as close to real as possible. It was a little odd to see Callihan being, for lack of a better term, sweet.
(2) ACE AUSTIN (w/Chris Bey) vs. JASON HOTCH (w/John Skyler & Brian Myers): HIT
I was amazed at Jason Hotch in this match. He really got to showcase himself, and put on a really competitive match with a long time Impact favorite. While it was a given that Brian Meyers would interfere, I was still surprised that Ace Austin lost. Before this math, I didn't really have an opinion on Hotch, but I'm going to be watching him closely in the future.
JORDYNNE GRACE BACKSTAGE: ALMOST A HIT
While the Jordynne Grace explanation of why she lost the match from last week was nice, it was actually really delightful to see Alisha Edwards come in and make a bunch of wild accusations. Heel Alisha is starting to grow on me, especially the way she flinched when Grace threatened to punch her. Will I finally become an Alisha stan, only time will tell.
(3) TRINITY vs. KILYNN KING (w/Taylor Wilde): HIT
This was an amazing match, match of the night. This was a fantastic battle. This was Trinity with all the training wheels off, and KiLynn King really got to show off what she was able to do as well. I went in expecting a good match, but what I got was a GREAT match. I really wish they had put this match on earlier. I think holding it back was not the best idea.
JAI VIDAL INTERRUPTION: HIT
This could have been the whole thing. The earlier bit was unnecessary.
STEVE MACLIN & SHERA & CHAMPAGNE SINGH BACKSTAGE- HIT
Two separate segments to show the three men getting together and then beating down on PCO? Could have been one. However, even outside of a match, PCO took incredibly unnecessary amounts of damage. It was really impressive seeing Maclin swing the maul and destroy the two concrete slabs they piled on PCO. I'm sure they tested it, but it looked super dangerous. That was probably the point.
THE COVEN BACKSTAGE VIGNETTE: HIT
This was a fun little thing for the Coven and Jessicka, and more alluding to the fact the Coven wasn't the ones who locked Rosemary out of the Undead Realm. I'm expecting that next week in the show before Under Siege that we'll probably get an extended segment or series of segments with Rosemary in the Undead Realm. That said, I also want to note that I think that Jessicka has gotten better at speaking since leaving her Havok persona.
(4) JODY THREAT vs. SIERRA: MISS
Can I get Jody Threat against someone on the roster, please? I'm all for a local talent payday, but there is limited time in a two hour show, and there are wrestlers I haven't seen in awhile that I would like to.
THE EDWARDS FAMILY TALK TO FRANKIE KAZARIAN: MINOR MISS
I'm guessing this is laying the groundwork towards a Frankie Kazarian vs. Eddie Edwards feud.
DIRTY DANGO INVESTIGATION: MISS
All this build up for a Dango vs Joe Hendry match at Under Siege? I like the comedy guys, but this was too much. Each of these segments was entertaining, but all of it together was just stalling.
(5) MOOSE & FRANKIE KAZARIAN & EDDIE EDWARDS (w/Alisha Edwards) vs. ALEX SHELLEY & JONATHAN GRESHAM & YUYA UEMURA: MISS
I had been wondering why this match was made, it wasn't a faction thing, or a feud thing. It was getting everyone that was going to be in the six-way number one contenders match at Under Siege in one match. It definitely succeeded in that. The best trios matches devolve into just a lot of chaos, and this one did just that in the end. Everyone got to show off a bit, and more importantly, this set up a few expected storylines for the Number One contenders match at Undersiege. The big ones are going to be Edwards vs. Kazarian (the veterans trying to influence the locker room), Kazarian vs. Shelley (the two who never got the World Title), Moose and Gresham (Giant vs the small guy, short kings represent), and Yuya vs. Everyone.
FINAL THOUGHTS: HIT
A decent card, and it was doing a lot of heavy building to Under Siege. Seems like a lot of the things that are happening at Under Siege were put together in the last two weeks. I'm not sure if that's due to changes made, or if I'm just hyper aware of the short turn around for the monthly specials that I normally don't notice.