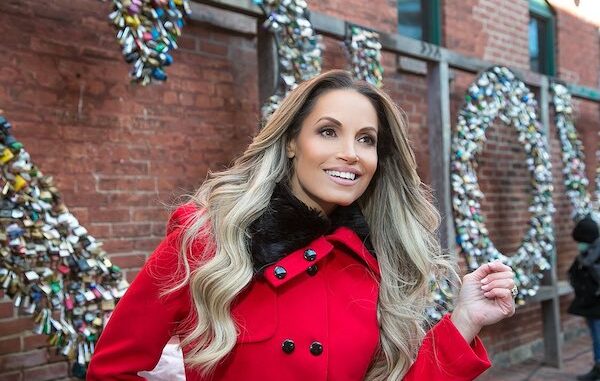 ---
SPOTLIGHTED PODCAST ALERT (YOUR ARTICLE BEGINS A FEW INCHES DOWN)...
---
Opening Segment – MISS: It made sense to have Seth Rollins come out to start WWE Raw now that he's the new and first World Heavyweight Champion. That part of the opening segment worked. But, I wasn't a fan of AJ Styles coming out to congratulate him. It would have been ok, but not great if Styles were part of the Raw roster. Having just re-established the brand split, it was ridiculous to have a Smackdown wrestler on Raw. I'm not a big fan of the congratulations segment anyway. The interruption from Judgement Day to set up the tag team main event was ok, but not their best work either. I appreciate the fact that Adam Pearce had to get red tape cleared and permission from someone to have Styles wrestler on Raw. That made things a little better, but it still wasn't needed.
Miz vs. Ricochet – HIT: This is the second recent match where the Miz has stepped up his in ring game (the first was a few weeks ago against Rollins). Kudos to Miz for finally expanding his wrestling game. Ricochet of course was good in helping to elevate Miz to a good match in this Money in the Bank qualifier. Ricochet was clearly the right winner here too.
Trish/Stark/Becky – HIT: Trish Stratus isn't good enough on the mic to be a manager, but she has the name recognition and the presence to make it work despite those short comings. She's also continuing to wrestle which will make her more of a player/coach role which could work for her and Zoey Stark. I appreciate that WWE is pushing Stark right away in this program with Becky Lynch. Becky feels much more significant than she has in awhile which is great. She may need some back up. Will she bring back Lita or team up with someone else new to help elevate them the way Stark is being elevated?
Owens & Zayn – Imperium – HIT: I continue to love the dynamic between Sami Zayn and Kevin Owens. Owens was great at flipping out over being interrupted by Imperium while Zayn kept his cool. I wish Ludwig Kaiser & Giovani Vinci had been protected more the last few weeks since coming to Raw where they would feel like more of a legit threat to win the Tag Titles. Giving them the win over Alpha Academy (not American Alpha as Zayn accidentally called them) after this segment helped, but the groundwork should have been laid already. I did like the interplay between the champs and Imperium, so I'm hoping that we will get a solid feud.
Women's Title Four Way – HIT: This wasn't great, but it was good enough to get a Hit with some fun moments. Ronda Rousey & Shayna Baszler were the right team won the vacant Women's Tag Team Championship. Hopefully they can have a strong long run as Champions and finally make the Title seem important. It hasn't in a long time. Part of the problem is that WWE needs to establish more teams, not just slap two women together a week before they get a Title shot. While I like the team of Chelsea Green & Sonya DeVille, Damage CTRL has run its course and Iyo Sky needs to be a babyface singles wrestler, while Raquel Rodriguez needs to turn heel. Where do the babyface challengers for the new Champs come from? This is definitely a marginal Hit, with some hope for the new Champs, but not a lot of optimism for the future of the division.
McDonagh vs. Ziggler – MISS: This effectively made JD McDonagh look like a psycho who is more interested in beating up Dolph Ziggler than actually winning a match. However, he can wrestle. So can Ziggler. Give me an actual match. They did nothing with these two last week. It would have been very easy to have Ziggler giving a backstage interview about what happened between them the previous week. Have McDonagh attack him and do a similar beat down at that point to build anticipation to this week's match. Then have an actual match which goes a decent length and ends with a strong clean victory for McDonagh.
Cody Rhodes – HIT: Cody Rhodes continues to put together a string of good, serious, straight to the point without overstaying their welcome promos. This was a good way to follow up on his loss to Brock Lesnar at Night of Champions. He made a strong statement challenging Lesnar to show up any week to have the rubber match in their series while pointing out that Lesnar couldn't make him tap out.
Nakamura vs. Reed – HIT: I assumed that Bronson Reed was going to win this match. He's been winning more than Shinsuke Nakamura lately. This is another case where a little better storytelling leading into this match would have made it better. The wrestling action was good. The ending sequence with Nakamura going over worked well. The problem is that Reed arguably should have won given their positions on the card. But, if Nakamura had been winning since coming to Raw, the outcome would have been up in the air, and Reed wouldn't have lost much for losing in that case. Here, he lost to a guy who hasn't won lately so he does lose something. I'm still giving it a Hit, but another marginal one.
Rollins & Styles vs. Balor & Priest – HIT: While I didn't like having Styles on Raw, I have to give the main event a Hit for the overall quality of the match. It was a good main event. I liked how Judgement Day tricked Rollins into thinking that Dominik Mysterio was going to be part of the match, to get the jump on him at the start. The interaction with Rollins pretending to be Dominik with his arm around Ripley was fun (and a call back to a similar moment with Shawn Michaels and Melina back in the day). The match had good wrestling action and built well to the great ending as Rollins used his stomp to break up a pin attempt as Priest was about to beat Styles. He then followed up with a second stomp to beat Priest. I'm glad he went over as the new Champion. If the goal is to juxtapose Rollins and Roman Reigns, then he needs to defend the Title frequently like Bret Hart did when he first one it. It shouldn't be every week, and you don't want to water down the idea of earning a Title shot. I don't want to see it be an open challenge like John Cena's United States Title reign. But, a better start to his reign would have been making this a Title match against Priest, leaving Styles off of Raw where he didn't belong.
Jon Mezzera is PWTorch.com's WWE Hits & Misses Specialist, providing his point of view for Raw and Smackdown each week. Email him at jmezz_torch@yahoo.com.
---
CATCH-UP: Pat McAfee says Vince McMahon and Nick Khan helped with business negotiations