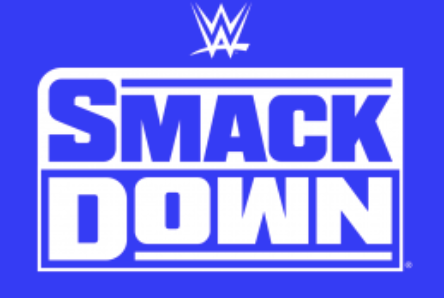 ---
SPOTLIGHTED PODCAST ALERT (YOUR ARTICLE BEGINS A FEW INCHES DOWN)...
---
KELLER'S WWE SMACKDOWN TV REPORT
NOVEMBER 17, 2023
EVANSVILLE, IND.
AIRED ON FOX
Commentators: Kevin Patrick, Michael Cole, Road Dogg

Ring Announcer: Mike Rome
---
[HOUR ONE]
-The show opened with footage of Asuka turning on her partners Charlotte and Bianca Belair in last week's main event.
-"Road Dogg" Brian James joined Michael Cole and Kevin Patrick at ringside. They said Corey Graves was on new baby duty at home. Road Dogg said Graves and Wade Barrett had a baby. Neither Cole nor Patrick audibly laughed at his attempt at some sort of joke.
-Damage CTRL came out together. Bayley did her usual schtick and insulted fans, but seemed a little more frenetic than usual. She took credit for bringing Asuka to Damage CTRL and called it one of the top moments in WWE history. She said she's typically humble, but in this case she was brilliant. She said they are playing chess whereas everyone else is playing Candyland. As Bayley laughed at her own jokes, the rest of Damage CTRL were imitating Solo Sikoa in terms of demeanor. Asuka then said something in Japanese and every laughed, leaving Bayley feeling excluded.
Dakota scared Bayley by saying that someone isn't part of the new and improved Damage CTRL. Dakota revealed that Asuka hasn't been formally inducted yet. Bayley was relieved she wasn't being excluded. She went back to insulting the fans, and then presented Asuka with a t-shirt. Asuka was happy. Bayley said she wants to celebrate. Dakota said Kairi thinks they should challenge Charlotte, Bianca, and Shotzi to find a partner and face them at War Games. Bayley pretended that she was thinking the same thing. Shotzi charged out and then was joined by Charlotte and Belair in beating up Damage CTRL. Eventually Charlotte, Belair, and Shotzi stood at ringside as the heels gathered in the ring and stated down at them.
(Keller's Analysis: Are fans supposed to be feeling sympathy for Bayley being excluded from the group? She's still obnoxious and insulting the fans every chance she gets. It's tough to expect to be embraced by fans if the only reason you're a babyface is because the heels rejected you. That said, the execution of the story they're telling was well done.)
-The announcers hyped scheduled segments coming up.
-The Street Profits began their ring entrance. [c]
-Belair and Charlotte weren't thrilled with Shotzi charging out to the ring and said they need to consult each other. She apologized but said she so badly wants to "kick their butts." Belair said they need a partner. She looked at Charlotte and said she knows someone. Nick Aldis walked in and said they have until the end of Smackdown to secure a partner for WarGames.
(1) THE STREET PROFITS (Montez Ford & Angelo Dawkins) vs. BUTCH & RIDGE HOLLAND vs. PRETTY DEADLY (Elton Prince & Kit Wilson) – Winner Earns WWE Tag Team Title match
The Brawling Brutes and Pretty Deadly make their ring entrances. Cole asked Road Dogg if he liked Pretty Deadly's disco ball. Road Dogg said it reminds him of good times he had in the '90s that he actually can't remember. Three men were in the ring at a time and it was all action early. The Brutes pounded on the Profits' chests a couple minutes in. Pretty Deadly then knocked Butch down and threw Holland into the ringside steps. At one point Road Dogg said, "There's only one way to win a match." Patrick (hilariously, because I'm not sure if it was intentional), then said, "Yes, by pinfall or submission." Road Dogg chuckled and said, "Okay, two ways." Cole had the chance to then say: "Also, countouts, DQ, or ref stoppages." They cut to a break a few minutes in. [c]
They showed Bobby Lashley watching backstage. B-Fab chatted with him briefly. For the finish, Butch mistakenly kicked Holland leading to The Street Profits hitting their finisher on Holland for the win. Holland shoved Butch. When Road Dogg said Holland is mad because his partner kicked him in the face, Cole said it wasn't on purpose. "That's what you say," Road Dogg said in response.
Lashley joined the Profits to celebrate the win.
WINNERS: The Street Profits in 11:00.
-Belair was chatting with Michin backstage. [c]
-They returned to chaos backstage as Damage CTRL attacked Michin.
-The announcers reacted. Cole said Damage CTRL want to get rid of any potential partners. (Why? Wasn't it Damage CTRL's idea to have the four-on-four match? Is Michin supposed to be the partner they fear most?)
-A video package aired on the Rey Mysterio storyline from last week with Carlito calling out Santos Escobar.
-Dragon Lee told Aldis backstage he wanted a chance to avenge what happened to Rey. Aldis said he was bringing Axiom in from NXT and he can showcase what he can do against him.
(2) AXIOM vs. DRAGON LEE
Cole talked about how Lee idolized Rey and first saw him on a VHS tape when he was a kid. They cut to a break after about two minutes of athletic spots. [c]
After the break, Axiom leaped off the top rope and backflipped onto Lee. Lee took over in the ring. Cole complimented Aldis for bringing in Axiom. Fans began a "This is awesome!" chant. Lee took Axiom hard to the mat with a Spanish Fly off the top rope. When Axiom came back with an attempted huracanrana, Lee reversed it into a Liger Bomb for a near fall. He went right at Axiom with a knee and his Operation Dragon finisher for the win.
WINNER: Lee in 10:00.
-The announcers hyped that Santos Escobar would explain himself after the break. [c]
-The announcers hyped WrestleMania weekend ticket sales.
-As Escobar made his way to the ring, Cole said he can't wait to hear his explanation, sounding skeptical that he had a good explanation. Escobar said people warn you not to meet your heroes. He said he modeled his career after Rey and he said he wanted the next generation to see him the way he sees Rey. "You became a father-figure to me," Escobar said into the hard camera. "And you made me feel at home." He said he realized that everything Dominik Mysterio said about him was right.
He said he deserved to be the U.S. Champion and he wanted to rebuild the LWO. He said Rey brought Carlito in as a new member. Escobar spoke in Spanish and then said in English they were supposed to be family. He called Carlito an outsider and said Rey favored Carlito over him. He said he knows Rey is watching from his hospital bed. He said the pain he's feeling now should remind him of how he felt when Rey betrayed him. He said he hopes Rey's surgery went bad and he never comes back. He called him selfish and no good.
They showed the rest of Legado del Fantasma backstage watching on a monitor. Zelina Vega marched out and yelled at Escobar for what he was saying and how he was acting. He said they're done. She slapped him hard across his face, yelled some more, and then walked to the back while crying. Joaquin Wilde and Cruz Del Toro consoled Vega and then entered the ring and yelled at Escobar. Escobar told them to "get the hell out of here." He said they're dead weight he never needed them. As they turned to leave, Escobar attacked them from behind. "Who the hell is this man now?" asked Patrick.
Carlito came out to his music. Escobar bailed out. Cole said: "Of course you're going to run away from a fight. What has happened to you?" Escobar returned to the back.
-A clip aired of Kevin Owens last week on commentary getting into it with Austin Theory and Grayson Waller.
-They went to the announcers on camera. Road Dogg was admiring an Indianapolis Colts commemorative title belt.
-Waller made his ring entrance. Patrick said they would be joined by Theory on commentary. [c]
(3) GRAYSON WALLER vs. CAMERON GRIMES
As Grimes made his entrance, Road Dogg tried again with the joke that Graves and Barrett had a baby. This time, Cole and Patrick chuckled. (I don't personally get the joke. Is it "hilarious" because they're both guys?) When Theory got involved, Grimes kicked him from the ring apron. Waller then dumped Grimes onto his head and hit his finisher for the win.
WINNER: Waller in 3:00.
-They showed Belair consoling Zelina backstage, who was still crying. [c]
-Damage CTRL beat up Zelina and left the scene. After Damage CTRL left, exuding smug self-satisfaction, Belair showed up to check on Zelina.
-A highlight package aired on Solo Sikoa beating John Cena.
-Paul Heyman, Jimmy Uso, and Solo Sikoa entered the ring. Heyman gloated about Solo beating Cena. He re-announced Solo as the winner of the match. He said the fans can boo, but they're about to cheer. He introduced "John Cena!" Fans weren't buying it. Well, a few cheered. Heyman finished, "…is not here this evening." Heyman said Cena will never appear in a WWE ring again thanks to Solo. Heyman mocked a crying boy in the front row.
He said, "John Cena, good bye!" He said that was Cena's cue. He said that's usually when the music starts and the wrestler whose told he's finished comes out. He sang Cena's music and said he would have come out and hit his Five Moves of Doom, but the fans will never experience that again "and it's all because of Solo."
Heyman said no one stays gone forever, but if Cena does come back, he'll target Solo. He said Cena, though, cannot communicate. He said that means he's not Cena anymore, and that's all because of Solo. Heyman said it would've been the greatest promo of his career if he just acknowledged the GOAT, but now he can't even say goodbye because Solo struck him in the throat. L.A. Knight's music played, which drove Heyman mad.
Knight said, "Let me talk to ya'." Knight said the one cause and effect Heyman hasn't mentioned is that as good as Reigns has been, the only reason he's still champion today is because of The Bloodline. He said every fan knows that's a problem. Knight said everyone in the ring will fall until it's just Solo. He said first up is Jimmy Uso. He said because he cost him the championship, he's been selected to pay the price. He called Heyman "Boss Hog." Knight said he's giving Jimmy a first class ticket to being stomped by L.A. Knight. Patrick said he's a man on a mission. As Knight climbed the ringside steps, Patrick said he'd face Jimmy next. [c]
-Patrick announced Carlito vs. Escobar has been added to Survivor Series.
-Belair told Charlotte that they're out of options, so she has to make the call.
(4) JIMMY USO vs. L.A. KNIGHT

As the match began, the announcers wondered who Charlotte is calling. Cole observed that Heyman and Solo received a phone call and promptly left ringside. Knight got the better of Jimmy early in the match including at ringside at the announce desk. Knight stood on the desk as Jimmy lay on his back below as they cut to an early break. [c]
Jimmy was in control after the break. Knight made a comeback. Road Dogg talked about his rise being so organic and real. Knight scored a two count after a running clothesline. Knight then hit Blunt Force Trauma for the win.
WINNER: Knight in 9:00.
-Solo headed to the ring afterward. Jimmy hit Knight from behind. Solo gave Knight a Samoan Spike. Cole said Solo has orders from Roman Reigns. Solo cleared the table and put Knight on it. Cody Rhodes charged out for the save. Fans chanted "Cody! Cody!" (There's ten minutes left in the show at this point.) Cody and Knight stood in the ring as Cody's music played.
-Charlotte told Belair and Shotzi, "I called her, but I don't know if she's going to make it in time." [c]
-Cody passed Aldis in the hallway. Aldis told him to leave because he's not a Smackdown wrestler.
-Patrick and Cole hyped next week's Smackdown: The Street Profits vs. The Judgment Day plus The Grayson Waller Effect with guest Kevin Owens.
-Belair made her entrance to her music. Shotzi came out to her song with the lyrics, "I'm a psycho!" When Charlotte came out, Cole talked about Dusty Rhodes creating WarGames. In the course of that he said, "sports entertainment, pro wrestling, whatever you want to call it." Charlotte accepted the WarGames Challenge. Charlotte said she knows a thing or two about turning on a best friend. She said there's a thin, thin line between love and hate. She said if they're going to war, there's only person they'd want on their side. Damage CTRL's music played. Bayley said they know Charlotte is bluffing, because they took out "every girl" they tried to recruit to be by their side. She said Charlotte, Shtozi, and Belair won't make it to WarGames or even out of the building tonight. The crowd cheered as Becky Lynch entered the ring. A brawl broke out between everyone as Cole said he believes this means Becky is the person Charlotte called and she's their partner at WarGames. Charlotte leaped off the top rope and flipped toward Bayley. She overshot, but everyone went down anyway. Charlotte and Iyo Sky then faced off at ringside. Charlotte threw Sky into the barricade. The rest of the women stood and they brawled as the show ended.