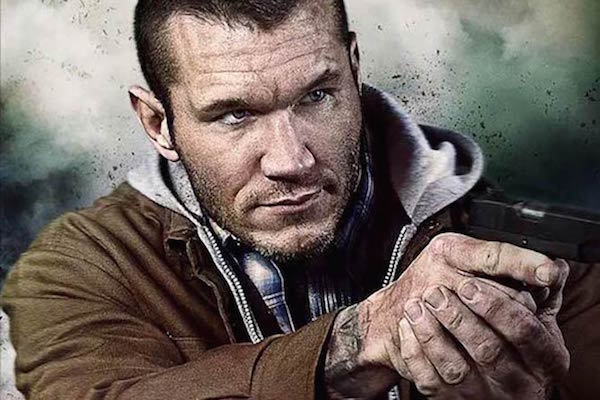 ---
SPOTLIGHTED PODCAST ALERT (YOUR ARTICLE BEGINS A FEW INCHES DOWN)...
---
TORCH TODAY – Wednesday, October 21
AFTERNOON UPDATE
– LIVECAST ALERT: PWTorch columnist Pat McNeill interviews TNA Title contender Aiden O'Shea (Jay Bradley) on Wednesday's PWTorch Livecast at 5:00 p.m. EST. Call in or listen live at PWTorchLivecast.com. (Vote in today's Poll)
– A new movie on Lucha Libre called "Lucha Mexico" is scheduled for a U.S. premiere in New York City next month. The movie will be pre-screened at "DOC NYC 2015" on Thursday, November 5 at the IFC Center. Public screenings are set for Nov. 13 and 18. (Screening Info)
– YouTube announced Wednesday their own $9.99 monthly streaming service called "YouTube Red," which will feature premium original content. No word yet on how this will affect WWE, which has its own streaming service and has the #1 channel on YouTube.
– ESPN announced layoffs on Wednesday as part of a new strategy trying to "reimagine" their future. One of the reasons why ESPN is running WWE content on SportsCenter is trying to reach new viewers. "The demand for sports remains undiminished, though the landscape we operate in has never been more complex," noted ESPN president John Skipper.
– WWE star Kofi Kingston is featured in Men's Journal on his work-out and eating routine, especially being full-time on the road for WWE.Wed. Torch Today (PM Update) – TNA star on Livecast, "Lucha Mexico" movie, YT & ESPN, Ventura's presidency strategy, Storm NXT debut, more
– Former pro wrestler Jesse Ventura is still thinking about running for U.S. president in 2016. Ventura said in a new interview that his somewhat cynical strategy is to wait for the Republican and Democratic parties to "disintegrate in their own way," opening the door for a late entrant from an independent party.
"Come next spring time, the pipers will be out and it will be down to two people when the Libertarians name their candidate. They go to the Libertarian convention, name their candidate, then from June to November you will be on the ballot in 47 to 48 states. Then the key would be to get into the debates. You have to be in the debates to have a chance to win. You need to wait in my case, if I am going to do it. I wait until they get down to one or two people so you save money and don't spin your wheels and waste your time," Ventura told Donald Wood of Ring Rust Radio. (Full Interview)
MORNING UPDATE
– It's another big Wednesday night of pro wrestling TV. WWE NXT has James Storm's in-ring debut, plus Baron Corbin vs. Rhyno in the main event. …. TNA Impact continues the TNA Title series with Austin Aries vs. Mr. Anderson, ECIII vs. Bobby Lashley, and the X Division on Destination America. …. ROH TV features All Night Express vs. The Addiction and Jay Briscoe vs. Adam Page.
– Yahoo published an interview with Dave Bautista focusing on his henchman role in the new "Bond" movie due out in November. There was a brief mention of Bautista's link to pro wrestling. "Sometimes I miss the entertainment aspect of it," Bautista was quoted. (Full Story)
– WWE will be represented at this weekend's Wizard World event in Tulsa, Oklahoma. The Undertaker, WWE World Hvt. champion Seth Rollins, and Divas champion Charlotte are all scheduled for Saturday's session. (Full Schedule & VIP Ticket Packages)
– Ahead of WrestleMania 32 coming to Dallas, the Central Library on-campus at University of Texas-Arlington has released a collection of photos documenting Texas's wrestling history. The Von Erichs are the centerpiece of the photo exhibit, which will be on-display through January 16. (Exhibit Details)
– WWE NETWORK HIGHLIGHTS: WWE has a bunch of new content on Wednesday. A new "Table For 3" episode features The Miz, R-Truth, and Curtis Axel, a new "Unfiltered" episode with Renee Young features NXT champion Finn Balor, and this week's NXT episode airs at 8:00 p.m. EST.
– A new clip has been released from WWE Studios's "The Condemned 2" movie starring Randy Orton. The movie is due out November 6.