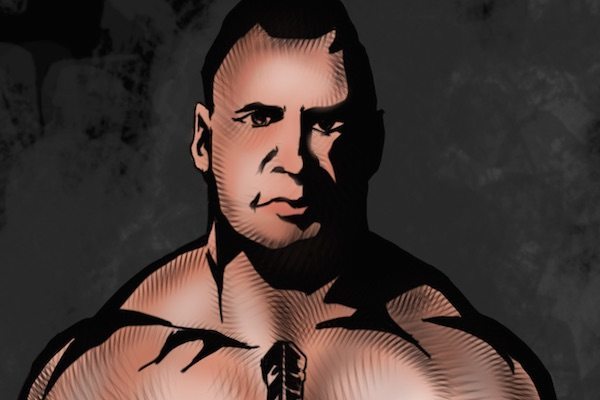 ---
SPOTLIGHTED PODCAST ALERT (YOUR ARTICLE BEGINS A FEW INCHES DOWN)...
---
TORCH TODAY – October 28, 2015
AFTERNOON UPDATE
– Livecast Alert: PWTorch columnist Pat McNeill interviews Shelly Martinez live at 5:00 p.m. EST on Wednesday's Livecast. Call in live at PWTorchLivecast.com.
– Wednesday's TV wrestling line-up includes WWE NXT, TNA Impact, and ROH TV. NXT has Samoa Joe vs. Tyler Breeze in a grudge match following up on the #1 contender battle royal. … ROH has a big six-man tag match of The Kingdom vs. Michael Elgin & ReDragon. … Impact continues the TNA Title series with Drew Galloway and Matt Hardy in action. Plus, Awesome Kong vs. Gail Kim.
– Brie Bella continues to tease walking away from wrestling to become a mother with Daniel Bryan. "The hardest thing in our business is that, unfortunately, you can't wrestle and be pregnant," she told "Reveal" in the U.K. "It's this ongoing tug of war inside if I'm ready to hang up my boots and start trying. Bryan and I have this crazy baby fever." This will be a key storyline on the next season of "Total Divas," especially with fellow Diva/castmember Rosa Mendes pregnant.
– The week of WWE's latest quarterly earnings report, WWE's business model was questioned in two financial articles. Seeking Alpha wondered if WWE is "overvalued" based on the current over-the-top market as it relates to WWE Network. Another article on Seeking Alpha questions the value of WWE's dividend to investors.
– The Pittsburgh Post-Gazette published a new story on Bruno Sammartino using photo archives from his  neck injury in the 1970s. Included are some interesting time period photos of Bruno.
– Canadian Wrestling's Elite announced a big "first-time-ever" match between Charlie Haas and New Japan wrestler Chase Owens. The match is set for December 2 in Yorkton, Sask., Canada. Haas will also be in the main event of CWE's Dec. 3 show in Brandon, Man., Canada.
– New Japan "Road to Power Struggle" Results from Wednesday via PuroresuSpirit.net.
– WWE top star John Cena checked in on Twitter with a reference to his age (hard to believe he's 38) and his latest bench press video.
At this years @NFL combine top calculated bench press was 473lb. 38 yrs old, this is 463 #NGU @TapouT @sportscenter pic.twitter.com/Lvtt2nnFZE

— John Cena (@JohnCena) October 28, 2015
MORNING UPDATE
– Global Force Wrestling is back on the road Wednesday in the U.K. Scheduled for Grimsby, Lincolnshire is Magnus & Doug Williams vs. Marty Scurll & Rampage Brown. Plus, Jeff Jarrett, Mickie James, Karen Jarrett, So Cal Val, and more stars. (Report wanted at pwtorch@gmail.com)
– Former WWE star Dave Bautista understands there was grumbling about him being selected for a role in the new James Bond movie, "Spectre." However, he is confident people will be apologizing after seeing him in the movie.
"With Guardians of the Galaxy, I got a lot of people who didn't want me to have the part before we filmed, and after the film was released, the guys were behind me and they supported me. I even had a few apologies, they were sorry. I hope this will be the same thing because I don't want to be the guy that's messing up James Bond. I hope they'll be happy," Batista was quoted at Monday's movie premiere in London, England.
– There is an interesting and compelling story about Brock Lesnar's connection to a 20-year-old singer, Colter Wall, that was covered by the Southwest Booster publication in Canada. The story goes that Lesnar, who farms in Canada, heard Wall's music and personally reached out to him. They connected over his country-folk music style, Wall's music was used for a video package on Lesnar vs. The Undertaker, and they recently met up at Lesnar's farm. They actually met up Saturday, according to the report, the day before Hell in a Cell in Los Angeles.
"From what I've learned about Brock through all this is I think he's a pretty down to earth guy in the sense he came from a farm in the middle of nowhere, and he is a millionaire now, and he's literally fought his way to the top," Wall said. "And when he likes something he really makes it known, and he's really been working for me. He's sent me texts saying things like, 'I'm going to do everything I can for you!' And I'm just like, 'Thanks, Brock Lesnar.'"
– Former WWF/WCW star Marc Mero's "Champion of Choices" inspirational tour was covered by the New Haven Register after a school appearance Tuesday in Connecticut.
– The crew from the "Cheap Heat" podcast attended Hell in a Cell in-person and released their in-person review in the latest podcast at Grantland.com. (Read the Full Recap at PWPodcasts.com)
– WWE NETWORK HIGHLIGHTS: Samoa Joe joins an interesting mix of Bo Dallas and Neville on the latest "Table for 3" episode airing at 4:00 p.m. EST. … A new episode of "Culture Shock with Corey Graves" airs at 4:30 p.m. … WWE NXT is on the Network at 8:00 p.m.