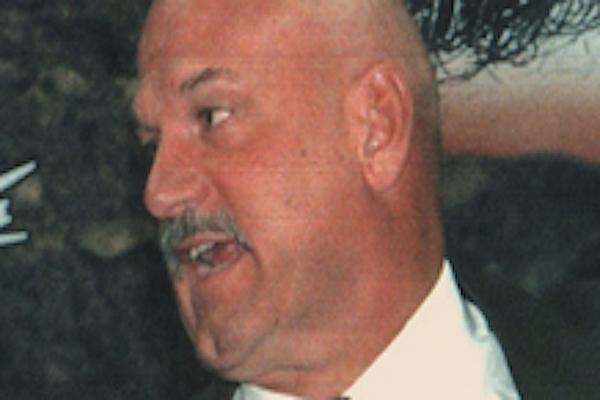 ---
SPOTLIGHTED PODCAST ALERT (YOUR ARTICLE BEGINS A FEW INCHES DOWN)...
---
TORCH TODAY – Thursday, October 29
AFTERNOON UPDATE
– LIVECAST ALERT: Join PWTorch editor Wade Keller and former WWE writer Matt McCarthy of the "We Watch Wrestling" podcast at 4:00 p.m. EST on PWTorchLivecast.com with your live calls and emails.
Yesterday's Livecast guest, Shelly Martinez, shared some fascinating wrestling stories and truly horrifying (it's Halloween Week) non-wrestling stories with Pat McNeill. Listen On-Demand at PWTorchLivecast.com.
– WWE took a beating in the stock market on Thursday despite WWE sprucing up their third quarter numbers. Nearly every business division showed revenue and/or profit growth, but sluggish Network subscriber growth has to be a major factor among investors, especially when the Network is now of two pillars for WWE business along with TV Rights Revenue.
– ESPN, Fox Sports, and the U.K. Mirror have coverage of Formula 1 racer Lewis Hamilton trying his hand at Lucha Libre. Of course, with WWE scouting talent from every and any sport, the natural question is whether Lucha will turn into NXT.
– John Cena was recognized by Make-a-Wish at its 35th anniversary Global Conference last week in California. MAW celebrated Cena for reaching the 500-wish milestone dating back to 2004.
– WWE's website published an interview with Don Callis (Cyrus in ECW) after Callis resurfaced on WWE TV for Chris Jericho's 25th anniversary match on the MSG Network special earlier this month.
MORNING UPDATE
– Tonight's WWE Smackdown on Syfy carries the annual Halloween theme. Six matches are on the card, including a big six-man tag main event. (Full SPOILERS) (Non-Spoiler Line-up)
– The independent wrestling circuit continues to shift. Multiple sources tell PWTorch that ROH star Michael Elgin's contract expires at the end of the month (Saturday). As of now, we have not been able to confirm if he has signed a contract extension. Elgin is advertised for ROH's next tour – "Survival of the Fittest" on November 13 and 14 in Milwaukee and Minnesota, respectively. Next weekend, Elgin is scheduled for AIW's "Never Say Die" show on November 6.
Also, multiple sources tell PWTorch that international stand-out "Speedball" Mike Bailey has signed a full-time contract with AAA. The belief is that Bailey can still work independent dates that do not conflict with AAA's schedule.
– Global Force Wrestling kicked off a big week of wrestling in the U.K. Wednesday night in Grimsby, England. Included was a main event of Magnus & Doug Williams in tag action, plus Jeff Jarrett wrestled in singles action. GFW wraps its tour Friday in King's Lynn.
– Jesse Ventura bragged about being the only wrestler with a "retirement pension" after taking Vince McMahon to court for royalties in the 1990s. "When I disagreed with him I did the proper thing – I took him to federal court and beat him and I have a retirement now. He has to pay me for every tape I've ever been on as long as he sells them. So quarterly, I get a check from him and have since 1991. I call it my wrestling retirement. I'm the only wrestler in the world that has it – a retirement. Even though technically it's not," Ventura said on the sports interview series, In Depth with Graham Bensinger.
Ventura also talked about not trusting Hulk Hogan because Hogan shut down union talk in the 1980s. Ventura also repeated his Presidential strategy to wait for two candidates to emerge in 2016, then challenge the established parties and hope to be included in debates.
– In a bit of a surprise, "Superstar" Billy Graham was backstage at Tuesday night's Smackdown TV taping in his home market of Phoenix, Arizona. Graham was spotted hanging out and talking with the wrestlers. Graham has had a rocky relationship with WWE since being inducted into the WWE Hall of Fame in 2004, including selling his HOF ring.
– Brian Kendrick says he hopes to return to WWE NXT as a wrestler, trainer, or both. "I do have interest in returning. It came out of the blue the opportunity to do it.  I had friends in the right places that it fell into my lap. Hopefully something will happen before the year is through and keep my fingers crossed. As of right now, I have no matches scheduled upcoming with NXT," Kendrick told Donald Wood of Ring Rust Radio. Kendrick recently worked with Eva Marie and runs a wrestling school in California.
– All of the latest Japan news & notes from W-1, FMW, DDT, K-Dojo, and more via PuroresuSpirit.net.
– WWE NETWORK HIGHLIGHTS: WWE is replaying this week's original content throughout the day, including NXT, Breaking Ground Episode 1, and new episodes of "Table for 3," "Rivalries," and "Culture Shock with Corey Graves." For the "Throwback Thursday" element, the Network is airing WWE Raw vs. WCW Nitro from October 30, 1995.