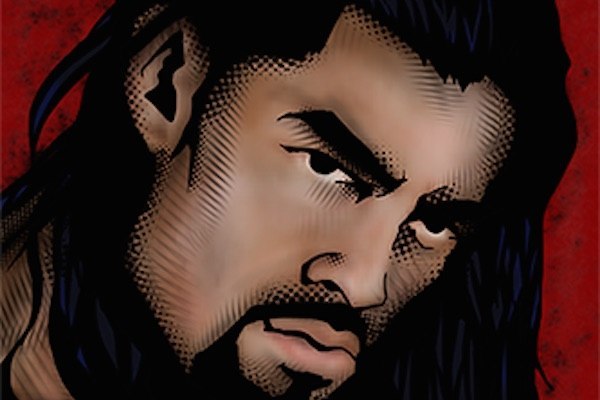 ---
SPOTLIGHTED PODCAST ALERT (YOUR ARTICLE BEGINS A FEW INCHES DOWN)...
---
With news today that Seth Rollins has been diagnosed with major ligament damage to his right knee and is out 6-9 months, WWE is scrambling to reshuffle all of their plans.
Whatever the top three or four WrestleMania matches were slated to be in Dallas, that could be completely revised. If Seth, for instance, was going to face Triple H, perhaps they just scratch that from the line-up and nothing else changes. Whatever was planned after months and months of build-up with Seth and The Authority has been completely wiped away, which might be a shame or it might be a chance for Vince McMahon to improve on what the set course was before yesterday.
In the more immediate timeframe, WWE needs a new WWE World Hvt. Champion. With the announcement they are doing a tournament, I would expect a most likely final four of Roman Reigns, Dean Ambrose, Kevin Owens, and Alberto Del Rio. A final eight could also include Sheamus, Ryback, Dolph Ziggler, and Cesaro. Or exchange one or two of them for Wade Barrett, Braun Strowman, Neville, Tyler Breeze, or Big E. With Bray Wyatt engaged in a feud with Undertaker and Kane, it seems unlikely he'd be in the tournament.
If WWE goes outside of the current touring house show roster, they could try to get Brock Lesnar back for a date sooner than the planned late December. Or maybe they strengthen the tournament by having John Cena come back for one date, if for no other reason than to strengthen the tournament so whomever wins looks like they went through a grinder to get there.
WWE could also use this as an opportunity to bring up someone from NXT, with Samoa Joe, Finn Balor, Baron Corbin, and James Storm being the most likely candidates. Maybe The Authority (if WWE insists on injecting themselves again into the central storyline here instead of using this as an excuse to gracefully phase them down or out) could hire Samoa Joe to be their new henchman and use him as the primary foe for Reigns the rest of the year on tour and at the December PPV, with Joe perhaps even winning the tournament and having Reigns chase him.
There's the wildcard of someone coming back early from projected injuries, such as Rusev, Daniel Bryan, or Sami Zayn. Or hiring someone quickly from the indy scene and pulling whatever strings it takes to make it happen, such as Rey Mysterio or Jeff Hardy.
There's a lot of possibilities, but the most likely scenario is the final four listed above, with Reigns either winning or chasing the heel (Owens or Del Rio) in the way he was going to chase Seth between now and whatever month he was penciled in to win the title.