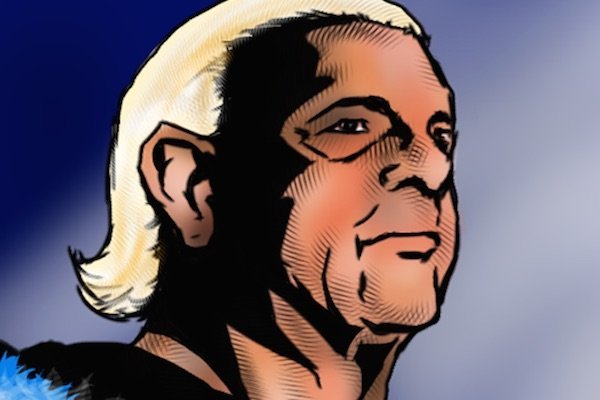 ---
SPOTLIGHTED PODCAST ALERT (YOUR ARTICLE BEGINS A FEW INCHES DOWN)...
---
TORCH TODAY – Saturday, November 14
– A terrible tragedy in Paris, France on Friday night. As the country begins to heal, WWE part-timer Chris Jericho and his "Fozzy" band will monitor events over the next week before deciding whether to perform a scheduled show in Vaureal, France next Friday. Jericho talked about the tragic events on Instagram.
– WWE wraps up their European Tour Saturday night in Minehead, England and Stuttgart, Germany. Roman Reigns vs. Bray Wyatt is scheduled for Minehead, while Kane and Dean Ambrose are in Germany. … WWE's NXT brand wraps up a three-show tour in Sebring, Florida. (Reports Wanted to pwtorch@gmail.com)
– Ring of Honor completes "Survival of the Fittest" weekend in Hopkins, Minn. with the finals of the SOTF two-night tournament, A.J. Styles vs. Matt Sydal, and ROH World champion Jay Lethal in tag action.
– It's another huge night of independent wrestling on Saturday. Maryland Championship Wrestling has a Four Horsemen reunion with Ric Flair and Co., the annual Big Event is Saturday morning in New York with a huge collection of stars including Shawn Michaels, Bret Hart, and Kliq members, Jersey All-Pro has an anniversary show with the Hardys and Rey Mysterio, and other shows headline with Carlito, Brooke, Rob Conway, and Daniel Puder. (Full Weekend Events Line-ups)
– Saturday night on PPV, WrestleMania celebrity Ronda Rousey returns to UFC fighting against Holly Holm. The heavily-anticipated UFC 193 card airs live from Australia. (Read Full Coverage at MMATorch.com)
Prior to the fight, Nielsen released their findings on Rousey's reach. According to their survey, 44 percent of Americans know who Rousey is – the MMA average is 12 percent. Other famous athletes like Peyton Manning, Serena Williams, and LeBron James are 75-80 percent. Rousey's likability is 70 percent, which tops Manning, Serena, and LeBron, but is just behind golf phenom Jordan Spieth. Nielsen also says Rousey's Carl's Jr. ad has been a big success for both Rousey and the fast-food restaurant.
– Sheamus left the European Tour early to visit the Notre Dame Fightin' Irish football team and present them with a WWE Title belt at a pre-game pep rally. "I come straight from Dublin, Ireland and there is no more famous college football team and no more famous college in my country, than the University of Notre Dame," Sheamus said. Notre Dame plays Wake Forest Saturday afternoon on NBC.
– Colt Cabana opened up about his professional highs and lows in a highly-recommended interview with FastCompany.com. Cabana noted that when he was fired by WWE in February 2009, he initially turned to comedy as a defense mechanism following his failed "Scotty Goldman" run. He was also out to prove something to WWE. "For years my motivation was to show them how good I was doing, so they'd ask me back and admit they were wrong," Cabana said.
Cabana also discussed the risk of handling all aspects of his personal business as part of proving that he can be successful on his own. "I'm my own everything. Agent, manager, booker, promoter, everything. I rush home from a tour of Japan to sit and fulfill orders. I've built this thing all up myself that I just don't want anyone else messing with," he said. "It might be the downfall of everything, but when I get something done, I feel productive, and I feel like I'm earning every single dollar I make."
– Jimmy Hart was interviewed in-depth about his career after playing General Manager for a charity wrestling promotion in Canada. Hart's interview with a local reporter covered everything from managing to the restaurant business to memorabilia to crazy road stories.
– Bullet Club member Tama Tonga, who was back in the U.S. this weekend for an independent booking, talked about following in the footsteps of his dad, Meng/Haku in an interview on D.C. CBS Radio's "Chad Dukes Wrestling Show."
"I knew my dad made a big name, but man he kept us so kayfabed from the wrestling business growing up," Tonga said. "So when I did join and finally start traveling, I started to actually know my dad a lot more and what he went through.  So it was just like, 'Oh wow, this guy really put in a lot of work and opened up a lot of doors for me.'  So as I traveled everybody knew, they found out who I was, but I didn't want to be known for that.  I kinda wanted to pave my own road, go my own different style.  I think a lot of people are looking for me to be like my dad and though I love his wrestling, I loved him growing up, I'd like to have some of him but also create something of my own, be an original. Looking at wrestling as an art form, I want to be an original wrestler."