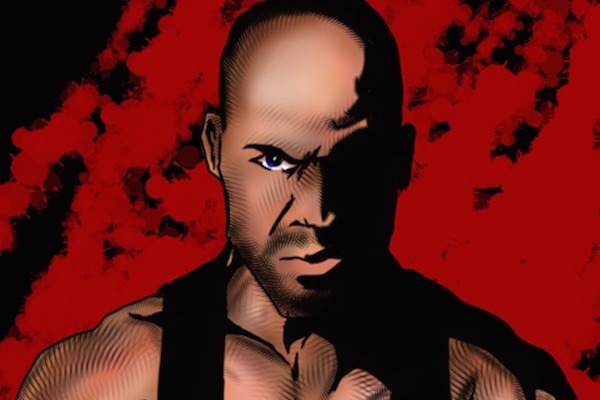 ---
SPOTLIGHTED PODCAST ALERT (YOUR ARTICLE BEGINS A FEW INCHES DOWN)...
---
A very reflective Kurt Angle said in a new on-camera interview that he is content walking away from pro wrestling for at least one year after his TNA contract expires in January.
Angle revealed in an interview with Adam of WhatCulture.com that he signed a deal with Bellator for regular commentary and he recently signed with a Hollywood agency to pursue more movie deals. Angle said he will also enjoy downtime with his family before contemplating a return to pro wrestling.
"I want to take some time off from wrestling; I want to focus on something else," Angle said. "I've always wanted to commentate on MMA. I've actually always wanted to fight, but at 46, that's looking really slim. Slim to null. … Maybe a year after that (MMA and movies), I'll decide to come back to wrestling. I just don't know if I'm going to stay in TNA or go somewhere else."
Angle noted that he is satisfied with his 15-year run in pro wrestling, especially when many people did not think he would last another eight years in TNA after he left WWE.
Angle sounded a lot like NBA star Kobe Bryant, who officially announced his retirement over the weekend because he had to listen to his body after not being able to produce at a high-level.
"That's occurred this past year. I've realized what I can do, what I'm capable of. I've realized what's going to put me in jeopardy," Angle said. "Unfortunately I had to have surgery on my neck this year. But, it was more of a health issue of a tumor in my neck. Other than that, I've been healthy and 100 percent.
"I also know there are things I can't do. I know what the fans want me to do, but I don't have to jump off the top of the cage anymore. As long as I do my moves and do them well. At 46 years of age, I can do everything that I did when I was 32, except doing a back flip off the top of the cage (laughs). Because I know I'm chancing injuring myself. The last thing I want to do is be out for a period of time, for months, because that's not fair to the fans or the company."
Angle said that reality started to set in five years ago when he tried to make an Olympics run in amateur wrestling. Angle said he injured several body parts because his body could not handle the rigorous training in his 40s. Angle went so far as to say he had to stop training for amateur wrestling because he would not have been able to continue pro wrestling.
– Also in the interview, Angle showed strong knowledge of the WWE product, down to the NXT roster where Chad Gable & Jason Jordan are following in Angle's footsteps as amateur wrestlers in WWE. Angle said he hopes they find a way to stand out being themselves and not trying to be "the next Kurt Angle."
– Angle repeated his position that he wants to have a retirement match against Daniel Bryan at WrestleMania. It remains to be seen if either star ever wrestles in WWE again, though.
– Angle endorsed Seth Rollins as the future of WWE.
– Angle picked Brock Lesnar and Chris Benoit as his two favorite WWE opponents during his career because he could go full-speed doing his amateur wrestling and grappling in a pro wrestling ring and they would respond and react accordingly to put on great matches.
– Regarding a recent comment that he was an option to break The Undertaker's Streak at WrestleMania, Angle said that he and Taker were simply throwing around an idea. He said Taker approached him wanting to have a match at Mania, but because Angle was champion, Taker would have to win the World Title. However, Angle said WWE did not want Taker to win the title at the time, so Angle would have had to break The Streak to make it work.
Angle said Vince McMahon said "no" to the idea anyways, making it a non-issue. Angle said he agreed with McMahon in hindsight, and he also would not have had anyone break The Streak, not even Brock Lesnar. Angle said Lesnar is a legitimate fighter to be able to pull of breaking The Streak, and he feels like it helped make Lesnar "The Man" for a period of time. But, he overall felt like The Streak should have gone on forever.
– Angle's interview was recorded while in the U.K. for his November one-man show. He also talked about returning to the U.K. in January on TNA's annual tour for his final retirement matches. Angle noted that he's curious to see who he ends up facing in those matches.