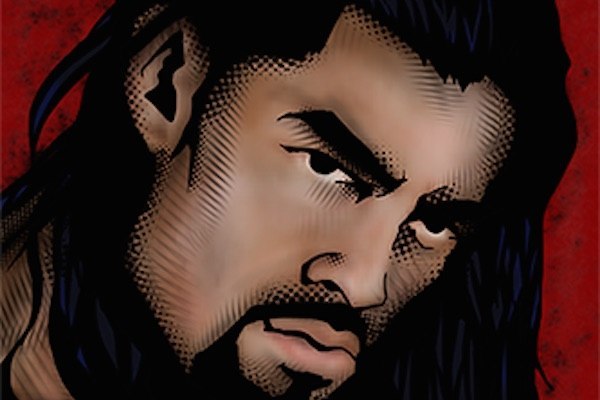 ---
SPOTLIGHTED PODCAST ALERT (YOUR ARTICLE BEGINS A FEW INCHES DOWN)...
---
WWE "Holiday Supershow" Results
December 12, 2015
Lewiston, Maine
Report by Brandon LeClair, PWTorch reader
The building was packed! The Colisee holds around 4,000 people, and I'd estimate the building was 85-90 percent full. I was surprised, given that WWE just visited both Bangor and Portland in October. We very rarely get a turnaround that quickly, especially when attendance at the previous shows have been relatively poor. For reference, Lewiston is situated about 30 minutes from Portland and about 90 minutes from Bangor, so I'm willing to bet they drew much of the same audience that they split between the two cities the last time around. Hard to compare to their last visit in Lewiston, though, as it's been more than a decade.
I was sitting front row, and was surprised to see some new black coveralls around the guardrails, making things appear a little bit more "TV like." They were plastered with the WWE Live and Network logos. It made it hard to see when the action spills out to the floor, though.
The night kicked off with Eden Stiles welcoming us to the show, and introducing a triple threat tag team title match.
(1) WWE tag champions The New Day (Kofi Kingston & Big E.) beat The Usos and The Lucha Dragons in 15:00 to retain the Tag Team Championships. No Xavier Woods at the show, so there were no trombone shenanigans to speak of. Kofi and Big E. were still quite entertaining, though, working the audience into a frenzy and eliciting many "New Day Sucks" chants, with the "Rocks" thrown in. Great reactions for the Usos and Dragons as well. The finish came after a brawl ensued that allowed Kofi to score a quick roll-up for the victory.
Next up, R-Truth headed to ring half-rapping, half lip-syncing. For what it's worth, the audio was iffy all night. The Colisee has an aluminum roof and sound doesn't move well through the building at all. It sounded like WWE might have been using the house system.
(2) R-Truth beat Tyler Breeze in about 7 minutes. Relatively weak match. Summer Rae was at ringside heckling and complaining about the condition of the city (…nothing she said was wrong, by the way). Not much to this one.
Bo Dallas made his way to the ring next and gave a short speech about members of the audience "Bo-lieving they could achieve their dreams." Goldust's (or rather, the Dust Brothers mix) music cut him off.
(3) Goldust beat Bo Dallas with the Final Cut in about 6:00. Again, very little to speak of here. Goldust stayed around ringside for a bit slapping hands and gave a quick hand squeeze to Eden as she made her way back into the ring.
Eden introduced a tag team Divas match as the next bout. Out came Team B.A.D. to a mixed reaction – mostly boos with some cheers for Sasha Banks peppered in. Becky Lynch hit the ring next, followed by Charlotte, who got a rather impressive pop.
(4) Divas champion Charlotte & Becky Lynch beat Sasha Banks & Naomi (w/Tamina) in 7:00 when Charlotte made Sasha tap out to the Figure Eight. Lots of "We Want Sasha" chants. She and Naomi did their best to ignore the positive reaction and continued to work aggressively. At one point, Sasha "Woo'ed" at Charlotte and did Ric Flair's signature strut in an incredibly over-the-top, stylized fashion, which got a pretty good reaction. Charlotte hit the most miserable spear I've ever seen on Sasha before locking the Figure-Eight in. That part looked good.
Post-match, Charlotte left fairly quickly, but Becky stuck around and slapped hands and took selfies with pretty much anyone who requested one. No dissension amongst the two. Charlotte played a straight babyface, and, though they didn't leave together, there was no indication things had ever gone awry between the two.
Up next, Kevin Owens and Dean Ambrose were scheduled to square off with the Intercontinental Title on the line. Kevin Owens grabbed a microphone and said he refused to defend the title, because he'd be doing so tomorrow night in a "city that actually matters." Dean came out to an impressive pop. He rushed the ring and attacked Owens, and we were underway.
(5) Dean Ambrose pinned IC champion Kevin Owens in 12:00 in a non-title match after hitting him with Dirty Deeds. I was a bit surprised to see Dean pick up the win here, because it was never officially confirmed that the title wasn't on the line. Kevin just said he wouldn't defend it, and I guess we were supposed to infer that it then became a non-title match. The pop when Dean won sort of confirmed my suspicion that the crowd thought the title was being defended as well. In any case, a solid match with both men's typical spots. A couple of guys tried to start the most unwarranted "this is awesome" chant I've ever heard mid-match, during a rest-hold, but thankfully it didn't catch on.
Eden pushed some signed promo posters at the merch stand (which a WWE Security guard then gave out to some kids near me) and we headed to intermission.
Back from the break…
(6) U.S. champion Alberto Del Rio pinned Jack Swagger in 15:00 after his new Diving Double Foot Stomp finisher. Man, Jack Swagger was over. He did a lap around the ring, slapped hands with everyone, and said "Merry Christmas" to everyone he touched. Del Rio elicited some cheers, too, and even shook hands with a few people at ringside. I'm not sure what he was trying to accomplish. He did, however, show more charisma in this bout than I've seen from him in his entire current stint in WWE. Lots of crowd interaction, lots of jawing at Swagger. The match was a pretty standard affair, lots of back and forth.
Next up, Luke Harper led Erick Rowan and Braun Strowman to the ring for a six-man tag match. No Bray Wyatt. He was initially scheduled to face Kane, but both were pulled from the line-up late this week. Instead, The Wyatts got set to take on Ryback and The Dudley Boyz. Big reactions for the babyface here. Lots of "Get the Tables!" chants, and though the Dudleys tried, they never did get them.
(7) The Dudley Boyz & Ryback beat The Wyatt Family in 8:00 with a 3D and Shell-shock. Fun match. Luke Harper, much like he did when I saw him in October, tweaks his character in a strange way at live events. He does a lot of flexing. I don't get it, but hey, whatever. The Wyatts are an intimidating bunch up close, it's too bad they aren't treated that way.
Eden thanked us all for coming and introduced the main event. Sheamus hit the ring first, and then the crowd scanned the arena for his adversary. Roman Reigns hit the ring to a good, but rather subdued reaction that actually turned into some boos from the men once he got in the ring and his music stopped. He was cheered relatively heavily after that, but it seemed as if it was mostly women and children doing the talking. Sheamus cut a long-winded promo about how terrible Eden was, about how we all looked stupid, and then re-introduced himself with his long list of career accolades. Roman took the mic and accused Sheamus of speaking gibberish and complained that he couldn't understand anything he had said. He said Sheamus has a better nickname than the Celtic Warrior now, and, unfortunately, he called him a tater-tot. Again. It's not going away.
(8) Roman Reigns beat WWE World Hvt. champion Sheamus via disqualification in 17:00 after Sheamus hit Roman with a chair. The match was slow and plodding. Sheamus beat Roman down, Roman would "hulk up" and get a comeback, rinse and repeat. Plenty of rest holds to go around. Sheamus went for a Brogue kick late in the match, but Roman ducked it andhit the Superman Punch for a nearfall. Roman prepped for the spear, but Sheamus ducked out of the ring, grabbed a chair, and nailed Roman in the shoulder as Reigns tried to pull him back into the ring. Post-match, Sheamus continued his beat down, but Reigns overcame it and hit a Spear to send the crowd home happy.
Overall, a solid show. A better batch of talent than they sent up our way in October (because we were the same night as the MSG special). Still, without John Cena, Randy Orton, Seth Rollins, Bray Wyatt, Dolph Ziggler, and Cesaro, it's hard to call it a "Supershow." I'd hate to see what split crew cards would look like right now.
Biggest Pops
(1) Ryback
(2) Roman Reigns
(3) Dean Ambrose
(4) Jack Swagger
(5) The Usos
Most Heat
(1) New Day
(2) Sheamus, I guess?
Once again, heel heat was an issue. No one really drew any boos until they did something dastardly or cheap to earn it. I'd be stretching to suggest anyone got booed just for walking through the curtain.