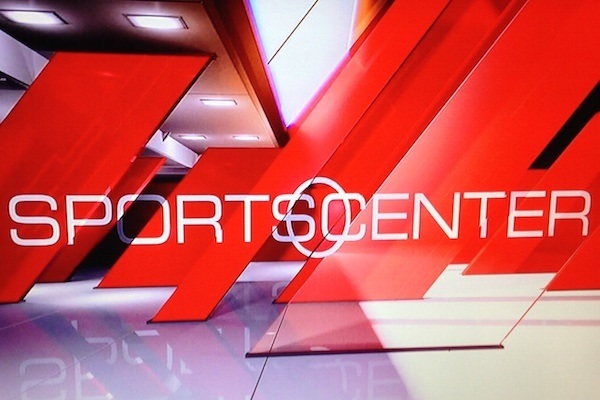 ---
SPOTLIGHTED PODCAST ALERT (YOUR ARTICLE BEGINS A FEW INCHES DOWN)...
---
WWE on ESPNews SportsCenter
February 9, 2016
Guest: Daniel Bryan
Host: Jonathan Coachman
Daniel Bryan, one day removed from officially retiring from WWE, revealed scary details of his concussion situation during the weekly SportsCenter interview segment Tuesday night on ESPNews.
Bryan told Coach that he has 10 documented concussions from his career, but it's difficult to define a "concussion," so there may have been even more that were just not a clear "concussion" situation.
Bryan added that he made the decision to retire after undergoing another batch of concussion tests, which he went into thinking that he would strengthen his case to wrestle again. However, the opposite happened.
Bryan said he recently went to New York City for "EEG" testing, which is a test that measures the activity of electrical currents in the brain. Previous EEG testing came back fine and brain MRIs were fine, so he thought the latest test would just be another piece of evidence for him to point to.
However, the testing showed he had some "slowing in the brain." There was also concern about seizures. Bryan said that was a wake-up call because he had a history of post-concussion seizures that he "hid for a long time" and they did not know why he had the seizures. That connection gave him the answer he needed. Bryan said there was never any evidence before that explaining the seizures, then it was clear, and it helped make the decision to retire.
Asked what he's going to now at the age of 34, Bryan said he does not know, but he spent a lot of time thinking about it while hanging in limbo on his WWE career since April 2015. Bryan said he does not know what's next for him, as he's still trying to process the end of his career and the emotional roller-coaster that ended Monday night on Raw when he retired in his home area of Seattle, Washington.
Bryan said he definitely wants to help people, whether it be concussion awareness, especially for younger athletes who need to report a concussion and not try to tough it out. Or, work in the area of pediatric cancer after being impacted by Connor the Crusher. Bryan said he has to be careful not to try to do everything and do nothing.
As for the end of his in-ring career on Monday, Bryan said it was an "emotionally tough day." He said he could not look at his family on the front row because he knew he would start crying.
Bryan also shared the story of his dad being at the 2013 Slammys show before he died, which Bryan says was his all-time favorite moment in his career hugging his dad in the crowd. Related to that, Bryan shared a story that their family bonded over Ultimate Warrior pulling down Rick Rude's trunks, exposing his butt, at the first-ever wrestling show they went to as a family. Bryan said his dad shared that story for the longest time.
Bryan said he hopes that is how he is remembered – for the experiences that families and fans shared together, like doing the "Yes!" chant. "Don't remember me, but the experiences being at a WWE show," Bryan said. "I would like people to remember that if you had a good time at a show I was at, remember those experiences with the people that you love."
Asked why he thinks his connection was so strong, whether in the ring or through the "Yes!" chant connecting with fans 8-to-80, Bryan said, "Honestly, I don't know." He said it's one of those things where ideas just popped into his brain, he did them, and the crowd connected.
Overall, Bryan was humble, under-stated, and seemed at peace with his decision to exit the ring. Now, he has a greater purpose trying to help educate athletes in both wrestling and outside of wrestling on how to be aware of concussion situations. Bryan said he was just on the phone with his neurologist in Phoenix discussing the topic before the interview with Coach, already looking to what's next in his life after wrestling.