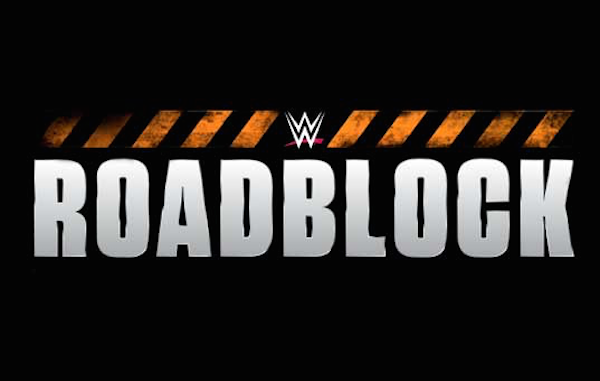 ---
SPOTLIGHTED PODCAST ALERT (YOUR ARTICLE BEGINS A FEW INCHES DOWN)...
---
PPV Evaluation – WWE Roadblock
March 12, 2016 on WWE Network
BEST MATCH – DEAN AMBROSE VS. TRIPLE H
Well, it's not exactly news that Triple H knows how to main event a show, but this match exceeded my expectations. Ambrose looked great as well, and I'd like to see some more matches between the two down the road, although that's highly unlikely. An excellent effort that started slowly but built to very credible nearfalls that the crowd in Toronto ate up. And, regardless of current apathy towards it, I'm still confident that Triple H and Roman Reigns will have a great match to main event WrestleMania. A nice to end to the show.
WORST MATCH – SAMI ZAYN VS. STARDUST
Not sure what the WWE was trying to achieve with this one, but it was an unremarkable match that went much too long. The crowd didn't seem to care, either, which is a shame for both guys who certainly have a lot to offer. The Stardust gimmick has run its course.
BIGGEST SURPRISE – NONE
This was essentially a televised house show, and not a particularly necessary one. Everything stayed the Mania course.
BIGGEST LETDOWN – BROCK LESNAR VS. NOT BRAY WYATT
This was a complete bait and switch, and there's no other way to spin it. I'm guessing that they didn't want to book either man to lose, but the simple way around that is to just not book the match, no? Luke Harper is great, and as 'big men for Brock to throw around' guys go, he's a great choice. But why didn't they just advertise this as the match from the start?
BEST QUOTE – "YOU STILL GOT IT!"
JBL seemingly chanted at this at Jericho for about a minute, and it got tired quickly. I'm giving it the nod here because Triple H is older than Jericho … wonder why JBL didn't chant it at him?
BEST MOVE – AMBROSE MISSED ELBOW
No matter how many times they do it, a table spot seemingly never fails to garner a pop, and Ambrose's 'wild man' character throwing caution to the wind only to have it backfire and lead to the loss was a good end to a very good match.
BEST MATCH FINISH – TRIPLE H VS. DEAN AMBROSE
After a great back and forth, Triple H outsmarted his challenger, followed by the Pedigree and the clean win. Yeah, it was predictable. But it was also smart. I did not see any need to shake things up with Ambrose winning here, and Triple H looks unstoppable going into Dallas. It'll be interesting to see the build over the next few weeks.
OTHER THOUGHTS
– Natalya and Charlotte had a very good match. Natalya is always great in the ring, and it was nice to see them get some time. I'd seek this one out.
– The NXT tag match was fun, although the crowd seemed a bit indifferent. Still, I like the idea of mixing the NXT talent into the fold on shows like this.
– They wanted Chris Jericho to be booed in Canada. Fine. So they put him in there with Jack Swagger, a guy who's gimmick is that he loves America. Huh?
– The New Day and The League of Nations had a basic, but entertaining opener. I'm guessing this leads to a multi-man match at WrestleMania.
WHAT IT'LL BE REMEMBERED FOR
Not much. This was essentially a house show, and while nothing was particularly awful, it was just kind of there. I'd check out the main event and the women's title match for sure.
UPDATED 2016 PPV EVALUATION RANKINGS
1 – ROH 14TH ANNIVERSARY (2016-02-26)
2 – WWE ROYAL RUMBLE (2016-01-24)
3 – WWE FASTLANE (2016-02-21)0
4 – WWE ROADBLOCK (2016-03-12
5 – TNA ONE NIGHT ONLY LIVE! (2016-01-08)
Follow me on Twitter @nathankyght. Let's be pals.