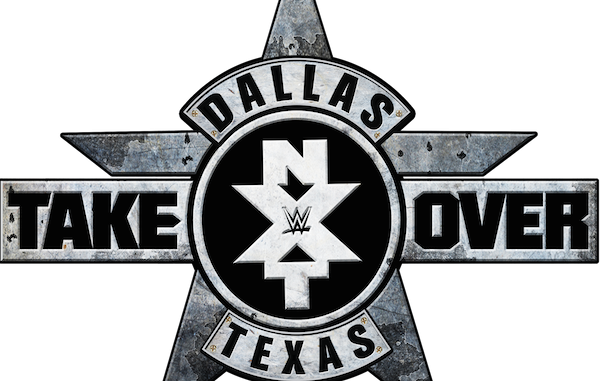 ---
SPOTLIGHTED PODCAST ALERT (YOUR ARTICLE BEGINS A FEW INCHES DOWN)...
---
WWE executive/wrestler Triple H finds himself in an interesting situation this weekend where he expects the "NXT Takeover: Dallas" special on Friday to push the WrestleMania roster on Sunday, which includes himself in the WWE Title match against Roman Reigns.
"I want those guys to strive to push the card at WrestleMania to want to perform better. I also am a part of the card of WrestleMania that is gonna be watching Dallas going 'Oh man,' and has to perform better," Hunter told CBS Sports in a pre-WM32 interview focused on the NXT brand.
"So it's great. It pushes everybody on every level. But that's one of the matches I think everybody will be watching to see just how hard they're gonna have to push."
One match he expects to push everyone to beat that is Shinsuke Nakamura's NXT debut match against Sami Zayn. Hunter said he is anticipating getting to work with Nakamura after his debut.
"I think the whole world wants to see that match. I know I want to see it. I can't wait. Nakamura's an incredible performer. Sami Zayn, one of the best. It's gonna be amazing," Hunter said.
"Nakamura is one of the most talented guys in-ring in the business. I'm anxious to get my hands on him in some way at the Performance Center, just from a learning television production. I'm unsure, a little bit, of how much of that he knows and doesn't know, and it's gonna be an exciting thing."
Along with finding out Nakamura's outside-the-ring skillset, Hunter said the next big challenges for him are finding spots for the NXT stars on the main roster and also not expanding the brand too quickly.
"A lot of the talent, you can see they're ready (to be called up," Hunter said. "They're ready to go, and they're as good as what you see on Raw or Smackdown or what you'll see at WrestleMania. It's a matter of timing and positioning. What does the WWE need and when?
"It really depends on the need of WWE. If we're in a situation and we need a certain type of guy, or we see that there's a lack of a certain type of performer that we want, or somebody that we think, 'Wow, this person fits in perfectly with this story,' then the call-up is there."
As for not expanding too quickly, Hunter said, "It's just continuing to grow the brand to where it doesn't evolve beyond itself. I don't want it to grow too fast that we can't stay with it. But at the same point in time, continue to have it grow, continue to tour it. I want the talent at NXT to be working just like they would if they were a WWE talent on Raw or Smackdown or anything else, and to have that experience. That's what this is really about at the end of the day, that experience, to ply their craft."
Next up in 2016 are international tours, including an announced tour of the U.K. in June. The tour starts at the Download Festival running June 10-12. Then, NXT tours the U.K. in Belfast, Dublin, Liverpool, Bournemouth, and Plymouth. (Full Details reported by The Mirror)