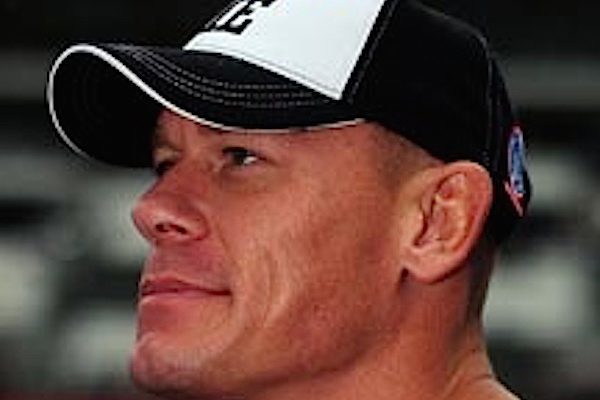 ---
SPOTLIGHTED PODCAST ALERT (YOUR ARTICLE BEGINS A FEW INCHES DOWN)...
---
Citing "court documents, SEC filings, WWE booking contracts, and industry sources," Forbes says they have compiled an accurate list of top WWE pay.
Not surprisingly, John Cena tops the list of wrestler pay in 2015. Brock Lesnar, with a lucrative part-time contract, ranks #2 with an estimated $6 million haul.
One big takeaway from the list is the small percentage paid to wrestlers beneath the top-line, relative to WWE's annual revenue. Top stars who main-event house shows, TVs, and PPVs make at least $1.0 million for their hustle, but wrestlers on the same schedule in lower slots make a fraction of that pay.
Forbes Top 10 List – 2015 Pay (estimated)
(1) John Cena – $9.5 million. (Full-Time)
(2) Brock Lesnar – $6.0 million. (Part-Time)
(3) Triple H – $2.8 million, which includes executive salary. (Part-Time wrestler, Full-Time TV character.)
(4) Randy Orton – $2.7 million, with a good downside guarantee while injured during the second-half of 2015. (Full-Time)
(5) Seth Rollins – $2.4 million, based on his WWE Title run putting him in TV, PPV, and house show main events. Rollins might have been higher if not injured the final two months of the year. (Full-Time)
(6) Roman Reigns – $2.1 million. (Like Rollins, a top star on the 52-weeks-per-year schedule.) (Full-Time)
(7) The Undertaker – $2.0 million. (Part-Time)
(8) Big Show – $1.5 million. (Legacy)
(9) Kane – $1.3 million. (Legacy)
(10) Dean Ambrose – $1.1 million. (Like Rollins & Reigns, a regular main-eventer on the 52-weeks-per-year schedule.) (Full-Time)
Top 10 Total – $31.4 million. Forbes estimates that total pay to in-ring talent was $50 million. The Top 10 represents about two-thirds (or 63 percent) of total pay, leaving 37 percent for the rest of the roster.
The $50 million in total pay represents about 7.6 percent of WWE's total 2016 revenue of $659 million. Forbes compared that to the NFL and NBA sharing about half of their revenue with players.
Forbes added that despite WWE's record-setting company revenue in 2015, wrestler pay did not raise that much.
The main reason is WWE changing how they pay wrestlers for PPV events. As part of the shift to WWE Network, PPV bonuses have been affected as WWE figures out how to match the equivalent of "PPV buys performance" to wrestler pay.