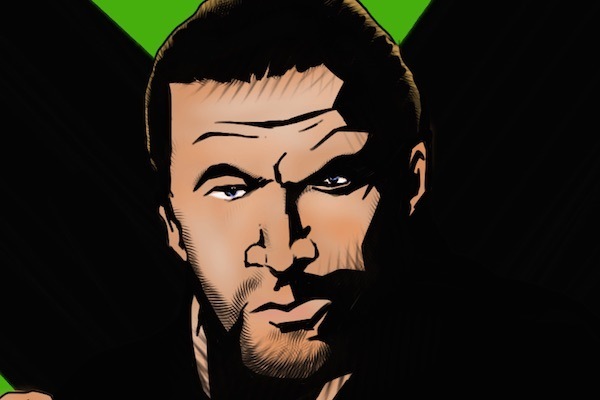 ---
SPOTLIGHTED PODCAST ALERT (YOUR ARTICLE BEGINS A FEW INCHES DOWN)...
---
WWE Live Show Results
April 20, 2016
Newcastle, England
Report by PWTorch VIP member Adam in Durham, England
(1) IC champion The Miz (w/Maryse) beat Dolph Ziggler to retain the Intercontinental Title. Good pop for Zig. Decent action with the crowd really into it. Miz won with Maryse distracting to retain. After the match, Miz charged Ziggler with the title and took a Zig-Zag for his troubles. Good opener.
(2) Alberto Del Rio beat Damien Sandow in three minutes. It's a shame to see where Sandow has landed on the card. After the match, Del Rio taunted the crowd and the people in the back asking for better competition. Fandango answered…
(3) Fandango beat Alberto Del Rio with a roll-up in two minutes. Overall, five very poor minutes in total highlighting WWEs lack of star power more than anything.
(4) Sami Zayn beat Kevin Owens. Owens came out to a great pop from the vocal males. Zayn's music played and he received a similarly loud pop from a larger section of the crowd. Nice to see how much both guys are appreciated. Good action again with Owens showing stellar heel mannerisms and Zayn showing good fire. The crowd didn't really get up for the comeback, but were happy when Zayn won.
(5) Paige & Alicia Fox & Natalya & Eva Marie beat Naomi & Tamina & Summer Rae & Lana when Paige pinned Tamina in an eight-woman tag match. Not really much response for Naomi, Summer, Tamina, and Lana. Natty received a nice pop, not much for Fox, hatred for Eva Marie & a good pop for Paige. This was the way of the match – mostly apathy until Paige got the hot tag and hit Tamina with the Rampage for the win.  Natty took most of the beat down, Eva Marie's heelness amongst the babyfaces was actually pretty good, but her offence was not, and overall nice to see Paige in England. This is after all … her house!
(6) A.J. Styles beat Chris Jericho. Jericho took the mic and taunted the audience – classic Jericho heel chat on display, and it was effective. Like Wade Keller recently said on the Keller Hotline – he's really stepped up and is playing for heat instead of cheers. Styles's music cut off Jericho with a good pop from the crowd. His music really does feel big-time live in-person. Great in-ring action and it really brought the crowd to life. Dueling battle chants and amazing selling from both when in each other's submissions, especially Jericho. Styles eventually won with the Clash. He really does seem to be enjoying his programme with Chris – you could see it in his body language. A privilege to see two premier workers do their thing, easily the hottest match and atmosphere of the night so far. They made the simple things look good.
[Intermission]
(7) Goldust beat Curtis Axel (w/Viktor in a social outcast shirt). Goldust entered to not much applause and the match is pretty flat. After Goldust won, he was double-teamed and beat down until R-Truth's music hit and he made the save. The crowd were surprisingly really into this and started shouting "Golden Truth" as the two danced and celebrated in the ring. I have huge respect for Dustin Rhodes and hope they give him one last swan song. I'm sure this tag team will just be jobbed out, though. Either way still fun.
(8) U.S. champion Kalisto beat Ryback to retain the U.S. Title. Again, the crowd were flat and clearly getting tired. Ryback actually showed good 'heel taunting' in the ring, but he was ultimately overcome. Kallisto's offence really didn't look credible against someone that size and it let the match down.
(9) Big Show & Kane beat The Wyatts (Erick Rowan & Braun Strowman). In the words of Gorilla Monsoon, here comes the beef! A surprisingly decent effort from all involved. MVP of that match was Rowan. I'm sure if he'd been around in the '90s he would have wrestled Hogan and Taker. His character mannerisms are great and he played a great heel towards the crowd. Big Show took a lot of the beat down until Show and Kane won with a double chokeslam.
Finally, the main event. No Undertaker as advertised, but this made way for the King. Huge crowd pop for Motörhead and a bigger pop when Triple H emerged. Say what you will about him, but his star power at this house show was unmatched. He also looks just like he did at Mania body-wise, so clearly he's staying in peak shape maybe for something soon down the road, we'll see. Not too many cheat meals on the horizon. Dean Ambrose entered last and got nearly as big of a pop. The battle chants started immediately and both guys were clearly very over.
(10) Dean Ambrose beat Triple H in the main event. Not as good as their Roadblock match, but good old-school theatrics. Eye pokes – one from Hunter followed by three from Dean, which was very funny. Nose pulls and lots of complaining to the ref; crotch chops and one-upmanship. It was like taking a time machine back to when heels cheated and referees cared – good stuff. One criticism, though, is that when Ambrose flurries, it looks like he's playing patty-cake with the guy's stomach. A lot of tonight's talent need to go to punching class down at NXT, even the kids around me were noticing empty space. Fun match, but ultimately everyone was tired, so as the match was concluding people were ready to leave. As soon as Ambrose hit Dirty Deeds for the win, people headed for the exits.
My feeling was that some of the poorer matches, of which there seemed to be quite a few, let the night down and took a little of the audience's spirit. To me, this is a result of people not caring enough about the characters because of the booking. Sure, it's nice to see the circus, but I really think at this stage more of them should be over or over to a higher degree. I've been to WWE shows a number of times, but this time a lot of the action was generic and very similar from match to match. Unfortunately a lot of stars just blend in with one another.
The arena was a full house, which is a testament to Undertaker's drawing power. Maybe 12,000 approximately in the building. It was mainly families with kids, but pockets of vocal males. Even though Enzo Amore wasn't there, his crowd chants were very audible at times.
In summary, biggest pop to Hunter, with Ambrose as a close second. Honourable mention to Jericho, Styles, and Owens.
Best Match: Jericho Styles. Worst: Del Rio-Sandow-Fandango because of duration, tied with Ryback & Kalisto because of lack of crowd investment.