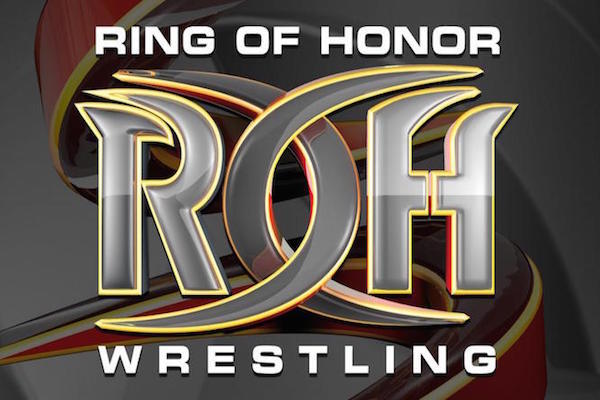 ---
SPOTLIGHTED PODCAST ALERT (YOUR ARTICLE BEGINS A FEW INCHES DOWN)...
---
ROH TV Report
Aired April 17, 2016 in syndication
Aired April 20, 2016 on Comet TV
Taped 2/19 in Tokyo, Japan
Report by Mike Metzger (@md0uble), PWTorch contributor
The ROH TV opening aired.
The camera panned Korakuen Hall, as an obvious voice-over from the announcers ran down tonight's card. Kevin Kelly assured the fans that despite the Japanese ring announcer and Japanese fans, this was indeed an ROH show. Seriously.
1 – DALTON CASTLE (w/"the boys") & RYUSUKE TAGUSHI vs. MATT SYDAL & JUSHIN "THUNDER" LIGER
Kevin Kelly pointed out that Dalton's "boys" were not the usual "boys" ROH fans have grown to love. Tagushi, donning a similar cape, broke into a "peacock pose" of his own. A graphic indicated that this was indeed taped on February 19 in Japan. Castle and Liger wrestled on the mat to start things off. Liger hit his signature surfboard on the mat, followed by a brief chin lock with a body scissors. Castle regrouped after being fanned by "the boys," and then posed in Ligers face before dropkicking him to the floor. Dalton posed in the ring with his "boys." Liger re-entered and threw Castle from the ring. Liger called in "the boys" and did his own "peacock pose," as the show cut to its first break at the 2:35 point in the match.
[Commercial Break]
Back at 5:05, Sydal was squaring off against Taguchi. They jockeyed for position until Taguchi hit his signature hip attack. Sydal came back with a spinning heel kick and then tagged Liger. They went for a double-team, but Taguchi was able to nail Sydal with a hip attack. Liger blocked the first attempt on him, but Taguchi was able to jump up and ram his keister into Liger's face!
This brought in Castle, who hit a slam and then a splash. He went for the cover, but Liger kicked out at two. Taguchi tagged back in and hit a running hip attack on Liger. Castle then picked up and assisted Tagushi in hitting another hip attack on Liger! Liger came back with a backbreaker, though. He tagged Sydal, who came in and hit Taguchi with a hurricanrana. Sydal nailed some kicks and covered Taguchi, but he kicked out at two. Sydal followed up with a standing moonsault, but Taguchi kicked out again.
Taguchi fought back with an enziguri and then tagged Castle. Castle hit a running knee. He went for another, but Sydal responded with a knee of his own. Sydal came off the top, but Castle caught him and hit an overhead suplex! Castle grabbed Sydal from the apron and hit a deadlift German suplex into a pin, but Liger broke it up! Liger then hit a dive on Taguchi on the outside. In the ring, Dalton went for a Bangarang, but Sydal was able to hit a reverse 'rana and then a Shooting Star Press for the victory!
WINNERS: Matt Sydal & Jushin "Thunder" Liger via pinfall in 10:28.
ANALYSIS: Fine for what this was. It was fun to see "Funky Weapon" Ryusuke Taguchi on ROH TV. The finish was hot, but I just don't understand why you'd have Castle taking the pin here, just one week after finally settling his feud with Silas Young. It's almost like NJPW looked at Sydal as one of their own and refused to let anyone but Castle be pinned. I get it – this is a taped show, but chronology counts when it comes to the week-to-week ROH viewer. (**1/4)
[Commercial Break]
A video of various ROH stars arriving in Japan aired. There was also a time-lapse of the ring being set up for the show.
2 – GEDO vs. DELIRIOUS – NJPW booker vs. ROH booker
This is apparently Delirious in-ring ROH TV debut. Gedo asked Delirious for a handshake while he sat in the corner. Gedo referenced that they would have to be partners the next day, as he shook Delirious's just crouched in the corner. Gedo shook his prone hand anyway. The announcers mocked how Delirious had went over 200 episodes without actually wrestling on ROH TV. They did a lot of nothing, as Kevin Kelly hyped some upcoming live events. They finally wrestled on the mat around the 1:30 mark. Delirious raked Gedo's back a couple times, before ramming him into a turnbuckle. Delirious then bit Gedo's hands, as the show cut to a break at 2:37.
[Commercial Break]
(Back at 5:08, clips of Moose in Japan aired. Because, who really cares about the match currently going on anyway? Kelly and Corino talked up how the Japanese fans were excited to see Moose.)
The match was eventually rejoined in progress at 6:10. Kelly said that the two men had broken several rules throughout the entire break. Delirious charged at Gedo twice, but Gedo got his boots up both times. Gedo hit a basement dropkick and then applied a figure-four leg lock in the center of the ring. After a few seconds, Delirious was able to roll over to the ropes.
Gedo remained in control and hit a big kick to Delirious's face, which was good for a nearfall. Delirious took Geo down and then hit a roaring elbow. Delirious hit a double thrust and then clotheslined Gedo to the mat. He went for the cover, but Gedo kicked out at two. Delirious picked up Gedo and then just dropped him on the mat. Delirious went for a top-rope splash, but Gedo rolled out of the way and school-boyed Delirious for two. Delirious was then able to take Gedo down again, and immediately followed up with a crucifix-style pin for the victory.
WINNER: Delirious via pinfall in 9:42.
ANALYSIS: Wow, if there was ever a time for a guy not to win. And there you have it, folks. The reason why the ROH guys have been doing way more jobs for the NJPW guys recently – Delirious goes over Gedo and gets the symbolic victory for ROH. The thought of the two bookers fighting each other was hilarious at first, but the context makes it wrong on multiple levels. (1/2*)
Backstage: Roderick Strong talked up his ROH TV Title match against Tomohiro Ishii on tonight's show. Bobby Fish appeared out of nowhere and taunted Strong. Fish gave Strong credit for being a fighting champion, and then hyped their at-the-time upcoming match against each other at the 14th Anniversary PPV. You know, the one that took place after this taping, yet aired two months ago?
ANALYSIS: This is 1993 WCW-bad in terms of tape-delayed TV.
[Commercial Break]
A video package of Dalton Castle invading Tokyo aired. Referee Todd Sinclair was also hanging around for some reason.
3 – Then-ROH TV champion RODERICK STRONG vs. TOMOHIRO ISHII – ROH TV Title match
There was no handshake. Ishii chose to get in Roddy's face, instead. The bell rang, as both men danced in the center. "Let's go Roddy" chant, and then both men tied up. Kevin Kelly began talking like he was commentating live from Japan, in direct contrast with the post-produced point-of-view earlier. They slowly felt each other out, before Roddy left the ring around 1:40. Strong re-entered, but Ishii was right there with some kicks. Both men traded blows in the corner. Ishii got the upper hand with some of his signature strikes, but Strong immediately chopped Ishii into another corner. There was a stalemate at the 2:45 mark. Roddy threw some strikes that had no effect. He stomped on Ishii's bare feet, which worked momentarily, but Ishii quickly came back with a shoulder tackle. The show then cut to a break at 3:06.
[COmmercial Break]
Back at 4:06, Strong caught Ishii on the outside and then simply tossed him back-first onto the ring apron. Strong followed up with a back suplex on the bicycle rack-style barricade. Ishii eventually rolled back into the ring and was immediately met with stomps from Strong. The commentators shifted to real-time and talked about Colt Cabana's return to ROH at Supercard of Honor in April. What foresight.
Strong continued to dominate, as he applied a chin lock. Strong hit Ishii with another big chop, but Ishii responded by spitting in Roddy's face! An incensed Strong went after Ishii and applied a modified Camel Clutch. The fans booed, as Strong continued to stomp his opponent. Ishii fought back with some big chops. Strong was able to fight back, however, before applying an abdominal stretch in the center. Ishii eventually hip-tossed his way out. Roddy was right back on him with an Olympic Slam, however. Strong went for the cover, but Ishii kicked out at two.
Reset at 8:30, as both men traded blows in the center. Ishii came out of it with a big powerslam to Strong. The fans cheered Ishii on, as he hit some big chops and strikes on Strong in the corner. Ishii followed up with a shoulder tackle and a Saito suplex, which was good for another nearfall. The show then cut to its final break at the 9:39 mark.
[Commercial Break]
Back at 10:39, Ishii attempted a suplex from the apron. Strong was able to drag Ishii to the apron and then back-suplexed him to the floor! Strong rolled his opponent back into the ring and went for a cover, but Ishii barely got his shoulder up at two. Roddy called an obvious spot, as he and Ishii plodded in the center. Strong hit some chops, but it just seemed to anger Ishii. Strong then threw several forearms, but Ishii came back with a huge elbow! He followed up with a corner clothesline and then positioned Strong up top. Ishii went for a superplex. Roddy tried to break free, but Ishii readjusted and superplexed Strong to the mat for a another nearfall!
Ishii hit a powerbomb into a pinning combination, but Roddy kicked out at two. Ishii called for a big move, but Roddy grabbed Ishii's legs and then hit him with a roaring elbow. Strong followed up with a jumping knee strike, and then both men went down to the mat. Strong eventually got to his feet and placed Ishii up top. Strong signaled for a superplex of his own. Ishii grabbed Roddy, though. Roddy somehow rolled through, and then hit a double-knee gut buster and a sick kick. He went for the cover, but Ishii kicked out at two!
Strong lowered his knee pad. He went for a jumping knee strike and hit it, but Ishii bounced right back with a shoulder block! Ishii then nailed a huge lariat, but Roddy kicked out of the pin attempt at the last second! Ishii missed a sliding lariat, which allowed Roddy to hit a jumping knee strike. Ishii responded by just clobbering Roddy in the head with a headbutt. He followed up with the sliding lariat and went for the cover, but Strong somehow kicked out at two! Ishii stayed on him with a brainbuster for the victory!
WINNER: Tomohiro Ishii in 18:13 to capture the ROH TV Title.
ANALYSIS: Good, going on great. Strong and Ishii were going for more of a strong-style match, but it never really reached that level that NJPW fans have grown accustomed to when it comes to Ishii's matches. There were some obvious communication issues toward the end, but both guys were able to put together a fantastic finishing sequence. (***1/4)
FINAL REAX: This show really made me wonder if it was still the year 2016 or if I had, in fact, traveled through time to televised pro wrestling's past. And I don't mean that in a good way. The first-half of the show was pretty pedestrian. The main event was good, but I've feel like I've seen much better from both participants. The show's internal narrative was downright confusing.
The overall format of this particular show was a major step back for Ring of Honor. It was a return to the issues Sean Radican and I harped on throughout 2014 and early 2015, in regard to ROH's TV format. The company has made tremendous strides in this regard, but the fact remains that ROH is overlooked more often then not in today's crowded wrestling landscape. This episode (and the next "few," according to Kevin Kelly) are living proof that a major overhaul to ROH's TV product is absolutely necessary at this point.
VIP members: For a more current discussion on ROH, please listen to Radican's Wrestling Community Audio from this past weekend. Sean and I spent the entire show discussing current ROH issues and reviewing Supercard of Honor: Night 1 from WrestleMania weekend.