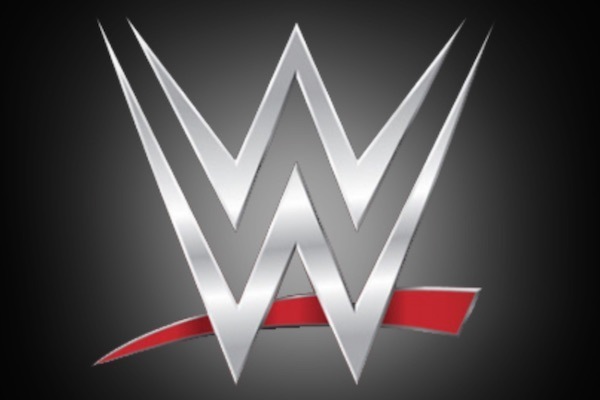 ---
SPOTLIGHTED PODCAST ALERT (YOUR ARTICLE BEGINS A FEW INCHES DOWN)...
---
WWE's business has completely changed. It was a gradual occurrence headlined by the introduction of WWE Network two years ago.
But, in actuality, it's the way in which WWE presents their content and then anticipates the behavior of fans engaging in the content.
Listening to the latest quarterly conference call, it struck me that WWE is no longer that concerned about how many people watch Raw or Smackdown, or whether the audience tunes out in the third hour of Raw week after week.
It's how many people watched a video clip on YouTube or tweeted something about the show, especially if you're living overseas. Those are the numbers that WWE sees driving their business for the next decade and beyond.
Vince McMahon headlined his opening remarks by talking about WrestleMania's brand equity (the anchor of the entire operation) and WWE content generating 4.0 billion video views in the First Quarter, up from 1.6 billion in Q1-2015.
McMahon let the number linger, adding that WWE has a reach of 650 million social media followers.
WWE is grabbing the majority of revenue from TV, but the purpose of TV is different. That's the key difference. It's essentially a meeting point. Raw and Smackdown are there if you want to watch three or two hours of content on Mondays and Thursdays, respectively.
However, the bigger goal for WWE is engaging fans on their computers or mobile devices. Not just WWE Network, but on YouTube and Twitter. It prompts the question of why WWE is so focused on social media when the economic benefit of social media is not readily available.
Financial executive George Barrios took the approach that he has a hard time when people do not understand the value of social media driving WWE, or any company's, business.
Barrios said they can entertain people 24/7 through the Network or social media, which is why WWE has pre-programmed tweets going out at 3:00 in the morning highlighting content. The mindset is they can only reach people for five hours during the week on cable TV through Raw or Smackdown, whereas they can constantly connect with people online.
Barrios said a big part of awareness for the Network and resulting ability to acquire subscribers has come from "social media assets."
The biggest test example was last year's "NXT Takeover" event in Brooklyn surrounding Summerslam. When WWE booked the Barclays Center – the same venue as Summerslam – the external expectation was perhaps filling the lower bowl since NXT did not have a traditional TV vehicle driving awareness for the so-called "developmental brand." Yet, as the test case proved, the social media reach of NXT and growing buzz led to the arena being sold out.
Barrios summed up their entire business being about "mind-share and time," with social media being the ultimate form of 24/7 "mind-share" connecting WWE to its audience.
Whereas traditional TV viewers are disengaging from the product, WWE believes they are engaging an entirely new audience by releasing match/promo video clips from Raw and Smackdown shortly after segments air on USA Network. Or, promoting Network specials on Twitter.
The idea being some fans want to watch an entire episode of Raw to engage in the product, while others just want to watch a few minutes of content to get the story. It's like a news agency putting their top stories in 140 characters on Twitter to engage readers and build brand awareness as the "go-to Twitter account" when news breaks, while also making the full articles available through traditional means on their website or actual print newspaper.
The bottom line is WWE believes the "call to action" works in both cases driving traditional viewers to order the Network or driving non-traditional, millennial-types to consume some form of content. Just engage in the brand.
This is highlighted by McMahon again rolling around a number verbally that during WrestleMania Week, WWE Network users watched 22 million hours of content, or about 12 hours on average. (Of course, half of that can be attributed to the laborious six-and-a-half-hour WM32 event.)
Plus, there's an entire international market, which Barrios talked about 80 percent of social media engagement coming from. Barrios said they are preparing for the long-term to be ready when international economies grow to the point where they can monetize this social media engagement.
It's why Barrios is confident WWE Network will eventually reach 3.0 million paid subscribers, with WWE being "half-way there," as he described.
WWE marked this shift in philosophy by scrapping their monthly business reports in favor of a quarterly report that excludes previous metrics like PPV buys and DVD sales. Now, it's about video consumption, social media reach, and to a lesser extent TV Ratings and Live Events.
Raw and Smackdown will always be a key platform for WWE. But, if WWE gets social media to the point where they feel comfortable with it being the driving force, will they be confident they can move their flagship shows to WWE Network and not lose their connection to traditional viewers?
It's why WWE is adamant about expanding social media and online video engagement to one day be able to shift Raw and Smackdown away from traditional TV to the Network, just like they did with PPV.
It sounds like a strange world if WWE programming no longer aired on traditional cable/satellite, especially when TV Rights Revenue is currently the #1 revenue driver for the company. But, what will the TV industry even look like in a few years when their current deal with NBCU expires?
USA certainly needs the programming, as their business is essentially anchored by Raw and Smackdown to keep them in the Top 5 cable TV rankings. USA is no longer #1 because of Raw's decline coupled with other USA Network shows floundering, but being Top 5 is better than out of the Top 10.
For WWE, though, the company is positioning themselves to be able to take advantage of expanding social media engagement to distribute all of their content down the road.
Will the Network explode so much that the current TV Rights Revenue can be dumped into the Network category and be equal or greater?
Social media, for all of its silliness at times, holds the key to whether WWE eventually shifts the "meeting point" from USA Network to WWE Network. That would be the ultimate sign of a complete change to WWE's business model.