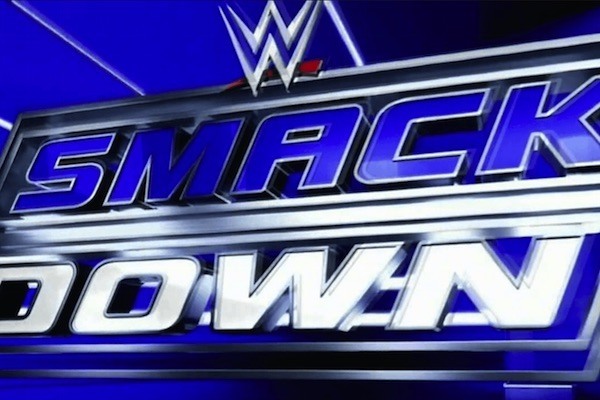 ---
SPOTLIGHTED PODCAST ALERT (YOUR ARTICLE BEGINS A FEW INCHES DOWN)...
---
WWE Smackdown review
June 30, 2016
Taped 6/28/16 in Miami, FL
Aired on USA Network
By Greg Parks, PWTorch Columnist (Twitter: @gregmparks)
– WWE Open.
– Tonight, in a Fatal Four-Way match to determine the #1 contender for the United States Title, it's Sheamus vs. Apollo Crews vs. Cesaro vs. Alberto Del Rio. And the winner faces Rusev later in the night.
– Cesaro drove up to the arena earlier today, and he told the cameraman he's hosting an uppercut party, with an exclusive invite list.
– Crews addressed the camera backstage saying he sees himself as the underdog and that sometimes, the impossible becomes possible. He ended with that goofy fake smile plastered on his face.
– Sheamus was working on his hair (and mustache) in the mirror. He said he didn't understand why Crews was even in the match.
– Outside earlier in the day near water, Alberto Del Rio vowed to become United States Champion once again.
– Smackdown Open.
– Entrances took place for the Fatal Four-Way. The announcers, Mauro Ranallo, Byron Saxton, and David Otunga, were shown at ringside during Cesaro's entrance. As Crews came to the ring, they showed Sheamus kicking him into the ring steps a week ago. When Sheamus reached the ring, they showed him and Del Rio not getting along in a tag match Monday night.
1 – CESARO vs. ALBERTO DEL RIO vs. APOLLO CREWS vs. SHEAMUS – FATAL FOUR-WAY MATCH TO DETERMINE THE #1 CONTENDER FOR THE UNITED STATES CHAMPIONSHIP
Interestingly, the match began with the heels pairing off against each other, and the babyfaces doing the same. It soon after switched up, though. Tilt-a-whirl back-breaker by Cesaro on Del Rio. Outside the ring, Sheamus tossed Crews into the barricade. Cesaro somersaulted onto Sheamus from the apron. The heels got into a shoving match before deciding to turn their attention to Cesaro. Saxton wisely put over the sense of urgency in the actions of the contestants, given they'd want to end the match earlier and leave enough in the tank for a match against Rusev later on. Back-stabber by Del Rio on Sheamus. He stood tall in the ring when they went to break at 2:32 of the match.
[Commercial Break]
Back at 5:34 with Del Rio looking to finish off Crews with his corner finisher. Crews pulled him off the top rope, however, and Cesaro came from the top turnbuckle across the ring and landed a cross-body. Sheamus cut off a Swing attempt and hit an Irish Curse for two. Crews hit a standing moonsault on Del Rio while ADR was trying to apply the cross arm-breaker to Sheamus. A number of uppercuts were doled out by Cesaro. After escaping a fireman's carry, Crews took out Sheamus (and himself) with a cross-body, sending both men over the top rope. It was Del Rio who fell victim to the swing. Sharpshooter on Del Rio. Cesaro sat down and Del Rio tapped.
WINNER: Cesaro, via submission, at 9:15. Great pace to this match, with energy from everybody. With much of the crew elsewhere, NXT's Greg Hamilton handled ring announcing.
Replays of several big moments of the match were shown. As Cesaro exited the ring post-match, Del Rio attacked. He gave Cesaro the double-stomp from the apron to the floor. Rusev's music played and he walked out with a purpose. Multiple referees were checking on Cesaro. Rusev took the mic and congratulated Cesaro for "achieving highest glory in man's life," that being facing him for the U.S. Title. He said he didn't want to wait for the match, and that if Cesaro is truly the Swiss Superman, he'll accept the challenge. Cesaro will get a commercial break to recover, it seems.
[Commercial Break]
– Cesaro was still on one knee at ringside after the break. They replayed Del Rio's post-match blindside attack. Cesaro was being helped to the back, but stopped when Rusev called him a coward. He seemed to have a change of heart and headed toward the ring for the match.
2 – CESARO vs. RUSEV – UNITED STATES CHAMPIONSHIP MATCH
Rusev charged at Cesaro right at the bell and Cesaro avoided it, attacking him with European uppercuts. That's all he could get in, however, as Rusev recovered and brought the fight to Cesaro with body shots and kicks. Cesaro managed to surprise Rusev and power him up for a suplex. Lana magically appeared at ringside at some point during this match. Shoulder after shoulder greeted the gut of Cesaro in the corner. That was followed by a bear-hug. Springboard European uppercut by Cesaro, but he couldn't capitalize. Rusev went to the top rope, but was dropkicked off and to the floor. Cannonball dive by Cesaro from the apron to Rusev. In the ring, Rusev caught a cross-body attempt and landed a uranage. More uppercuts from Cesaro, then a hard clothesline for two at 5:03. He looked to be favoring his ribs. Rusev tossed Cesaro into the air and connected on a knee on the way down. Cesaro countered the Accolade and tried the Sharpshooter, but Rusev kicked free. Accolade locked in, but Cesaro turned it into a roll-up for a near-fall. Kick to the back of the head by Rusev and the third time is the charm with The Accolade.
WINNER: Rusev, via submission, at 6:14. Cesaro played the underdog well, thinking he might actually pull this off (especially with the roll-up out of The Accolade). This could be a fun legit feud.
Replays of the match were shown.
– Tonight, on Miz TV: Dean Ambrose. Thrilling.
[Commercial Break]
– Rusev and Lana were walking backstage when Renee Young caught up to them. He said he is a true American hero. Young brought up Independence Day and Rusev suggested a renaming to Rusev Day. He wanted people to shoot of fireworks in his name while he takes Lana to a private island away from WWE. Young informed Rusev that on the July 4 Raw, Rusev will defend his title against Titus O'Neil. Seriously? Lana told Rusev to "crush" him.
– A video package aired on WWE's partnership with the Special Olympics.
– Dana Brooke was walking backstage. She's in action, next.
[Commercial Break]
3 – BILLIE KAY vs. DANA BROOKE
No entrance for Kay, who has been seen in NXT. When Brooke came out, they showed her and Charlotte attacking Becky Lynch after a match last week, until Sasha Banks made the save. The announcers briefed fans on Kay's background. Hair toss by Brooke. Banks was shown watching the match on a monitor backstage. Kay fought back, ever so briefly. Brooke dropped her face-first on the top turnbuckle, then took her down with a flapjack. Choke in the corner by Brooke with her foot. Kay with a forearm, then a headscissors take-over. Running boot followed. Pin for a two-count. Jaw-breaker by Brooke. Samoan driver allowed Brooke to pick up the win.
WINNER: Brooke, at 2:51. It was nice to see Brooke get to play the alpha female without Charlotte there.
A replay of the finish aired. Young interviewed Banks backstage. Banks said she has never been more focused on the title. She said she and Charlotte are no strangers. She said Charlotte is on the top of her game, but that won't last. Banks said she can beat any obstacle thrown in her way (speaking of Brooke). Summer Rae walked up while on her phone. She said everyone is sick of Banks and that Banks is all flash and no funk. Clever. She hoped they'd get drafted to separate brands. Sasha's response seemed to indicate they'd be squaring off tonight.
– Ambrose is on Miz TV, next.
[Commercial Break]
– Already in the ring, Maryse introduced her main squeeze, The Miz. Miz talked about the WWE Draft coming up and said this could be the last Miz TV on Smackdown…or, Miz TV could be the signature show of Smackdown live. Without much of an intro, he was about to introduce Dean Ambrose, but Ambrose's music interrupted and he came out. See, he plays by his own rules! Ambrose came out with the title and a paper lunch bag. Ambrose apologized for being late and Miz told him he's early. Ambrose took a sandwich out of the bag and started eating it, saying his schedule has been crazy and he hasn't had time to eat. Ambrose called Miz's upcoming movie Marine 5, "Maroon 5." Miz corrected him. Ambrose's sandwich of choice was a Cuban, so he gets an A+ for taste in sandwiches.
Ambrose said he has to keep his strength up. He wasn't sure if Miz had heard, but he cashed in his Money in the Bank contract to win the title at the last PPV. Ambrose criticized Miz's carpet, which Miz defended. So Miz on Miz TV and Chris Jericho when hosting the Highlight Reel are basically interchangeable characters. Miz took issue with the Ambrose Asylum plant, and Ambrose stood up for Mitch. Ambrose asked the fans if they'd rather see Miz TV or the Ambrose Asylum. Miz bragged about still being Intercontinental Champion. Ambrose said he's THE champion around these here parts. Miz called Ambrose a joke. Miz said he's wearing a designer suit and Ambrose is dressed in jeans.
Miz said they wouldn't even let Ambrose outside the Today Show let alone be on the show. He said Ambrose is a black mark on everyone that holds a championship in WWE. He said Ambrose is an affront to everything he's accomplished in the company. Ambrose and Miz readied for a fight. Miz took off his white jacket and Ambrose wiped some wayward mustard off his chin and onto it. Maryse was not happy about that. She put it over Ambrose's head and Miz kicked him. Miz and Maryse left together while Ambrose recovered in the ring (still managing to take another bite or two of the sandwich).
– The announcers talked about the upcoming WWE Draft.
– Sasha Banks vs. Summer Rae is official for tonight.
[Commercial Break]
– John Cena hosts the ESPY Awards, live Wednesday July 13th.
4 – AARON HALE & MIKE DUWADDY vs. BRAUN STROWMAN & ERICK ROWAN
No entrances for the local talent. Rowan attacked both men and delivered a full-nelson slam to the legal man. He bealed the illegal man into the ring and slammed him down on his partner. He pinned both men.
WINNERS: The Wyatt Family, at :50. Too short to even show off much of the Wyatts' moveset, but still, not a bad way to reintroduce them after being out for so long.
Bray took a mic, but before he could cut a promo, New Day showed up on the TitanTron in Wyatt Family style. Kofi Kingston asked Bray what he fears. Big E. listed a few things Wyatt may be afraid of, including Wyatt being exposed by New Day. Kingston told Big E. not to tell Wyatt to expose himself. The two were having fun, but Xavier Woods seemed a little off and didn't say anything to this point. Wyatt said everything is a joke to them, then asked Woods why he wasn't laughing. He told Woods to tell the others that that devil calls for him.
– Dean Ambrose vs. The Miz, in a champion vs. champion match, will take place tonight.
– Next though, Sasha Banks faces Summer Rae.
[Commercial Break]
5 – SUMMER RAE vs. SASHA BANKS
No entrance for Summer. Sasha's cover of Muscle & Fitness Hers was shown. Shoulder tackle by Summer to start, but Banks fired back with a chop to the chest. Arm-drag took Summer down again. Banks dove at Summer, but Summer side-stepped her and Banks fell through the ropes. Summer taunted the crowd rather than capitalize, and it cost her. The ladies fought to the apron, where Summer booted Banks into the ring post and off the apron. They went to break at 1:37 of the match.
[Commercial Break]
Back at 5:31 with Summer stretching Banks. Suplex by Summer. She really played to the crowd while on offense. Banks small packaged her way to a two-count. Backslide did the same. Running clotheslines by Banks as she seemed to gain momentum. Double knees in the corner missed and Summer rolled her up for two. Spin kick by Summer for two. Summer with a kick to the head and a DDT. That earned her two at 8:21. Banks finally hit the double knees in the corner, which led to a Bank Statement.
WINNER: Banks, via submission, at 9:10. This seemed destined to be a short squash for Banks based on their backstage interaction. You have to wonder if the thin roster available played a part in this going longer. Whatever the reason, it was a nice showcase for Summer Rae on one of the big two shows.
– The announcers talked about Seth Rollins discussing a "highly controversial" topic on Raw, then sent it to the Raw Rebound of that first segment and the follow-up from it.
– They aired a graphic for Dean Ambrose vs. Seth Rollins vs. Roman Reigns for the WWE Championship (no "World Heavyweight" in the graphic, either) at Battleground.
– Dean Ambrose made his entrance for the main event.
[Commercial Break]
6 – DEAN AMBROSE vs. THE MIZ
Ambrose caught a kick attempt by Miz and mounted him in the corner, delivering punch after punch. A knee-lift allowed Miz to take over. More back-and-forth with Ambrose sending Miz to the arena floor. He went to dive onto Miz, but Maryse helped steer him out of the way. Back in the ring, Ambrose came off the top, but no one was home. They both countered each other's finishers. Miz tried to dropkick Ambrose through the ropes but Ambrose dodged it and took out Miz. Maryse tried to provide a distraction, but it didn't work. Ambrose did eventually get whipped into the barricade, though. That happened right before break, at 3:15 of the match.
[Commercial Break]
Back at 6:22 with Miz working the left leg of Ambrose. He succeeded in keeping Ambrose grounded for the time being. Ambrose met Miz trying to go to the top. Miz headbutted Ambrose down. Double axe-handle off the top by Miz. Ambrose came back with a neck-breaker and both men were down at 9:11 of the match. Ambrose's babyface comeback was in full swing. La Magistral cradle for two. Miz found an opening to go right back to the leg. Ambrose kicked Miz off on a figure-four attempt. It worked a second time, however. Ambrose reached the ropes, forcing a break. Suicide dive onto Miz. He landed on the worked-over leg and sold it. Miz countered an O'Connor roll for one of his own and used the tights for a two-count. Skull Crushing Finale, of which Ambrose kicked out at 13:00 of the match. Corner clothesline by Miz. Ambrose kicked him on another double axe-handle attempt, and hit Dirty Deeds for the victory.
WINNER: Ambrose, at 14:10.
A few replays of the match were shown. Ambrose, leg still in pain, held the title over his shoulder in the ring to end the show.
Did you watch Thursday's Smackdown episode? Send your 0-10 score & Reax to pwtorch@gmail.com for our TV Reax feature.
Greg Parks has been covering WWE Smackdown for PWTorch.com since January of 2007. He is the host of "Moonlighting with Greg Parks," a PWTorch VIP-exclusive audio show posted each weekend. Follow him on Twitter @gregmparks for live Tweeting during Raw, Impact, and PPVs, as well as other bits of wisdom. Comments, questions and feedback are welcome, and can be sent to g_man9784@yahoo.com.