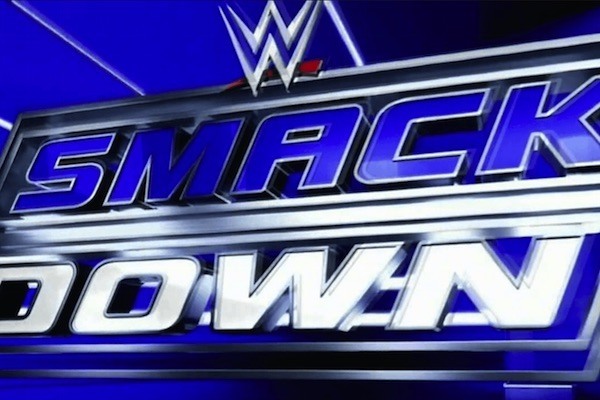 ---
SPOTLIGHTED PODCAST ALERT (YOUR ARTICLE BEGINS A FEW INCHES DOWN)...
---
One of the big changes accompanying WWE's roster split in July is Smackdown having its own dedicated writing team.
The team will still report to Vince McMahon, but Smackdown should be in a much better position than Raw's left-overs in terms of ideas, planning, and actually following through on what's advertised.
"Concerning the perception of Raw and Smackdown, when we met with Vince – we would meet every Thursday in his office, the booking room – and basically what we pitched to him were the main segments of Raw," former WWE Creative writer Kevin Eck told Wade Keller on Thursday's PWTorch Livecast.
"We never even got to Smackdown in the Thursday meetings. Ever. I cannot recall one time ever getting to Smackdown. So, we had some direction after that meeting. So, we would write the Raw script because certain segments have already been approved. That doesn't mean they're going to stay on Monday. But, at least we've met with Vince and approved it.
"Smackdown – we were pretty much going in blind. We could play off what has been approved on Raw, and then try to book Smackdown. But, Vince was really looking at Smackdown for the first time on Tuesday – the day that we were doing the show.
"People notice, 'They're promoting another Miz TV for Smackdown.' That's because Vince insisted that we promote something for Smackdown, but nothing was approved. So, during Raw, someone would go up to Gorilla (position) during a commercial break and say, 'Hey, here's some ideas for Smackdown, which one should we promote?' And Vince would be like, 'Intercontinental Title match. That's what we'll do. Let's promote that.'
"You've probably noticed and your listeners, too, they would say late in the show on Raw, 'This Thursday on Smackdown, so-and-so defends the Intercontinental Title.' Great. Then we get to Tuesday – the next day at TV looking at everything with fresh eyes. We're not going to do the Intercontinental Title match.
"I remember, being naive as the new guy, the first time something like that happened, I raised my hand and said, 'Well, Vince, we promoted it on Raw last night.' And he would give what I found out was his standard answer to questions like that, which is … 'We lied.' And then we would move on. I assure you this there were many times things were promoted on Raw for Smackdown just didn't happen, and there is never any explanation. It's just like, 'We lied.' If someone saw that and is expecting that, 'Oh well.'"
The most recent example being the Money in the Bank ladder match where seven slots were initially advertised, the first six wrestlers were filled quickly, and WWE never went back to filling the final slot.