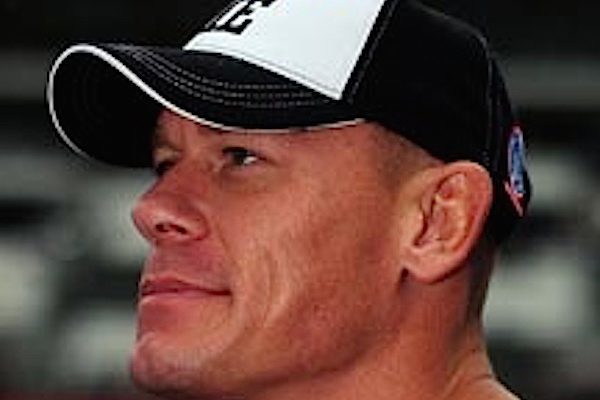 ---
SPOTLIGHTED PODCAST ALERT (YOUR ARTICLE BEGINS A FEW INCHES DOWN)...
---
Throughout John Cena's run on top of WWE over the past 12 years, John Cena's promotional message was presenting his character in a positive, unflawed light, while defending the nature of WWE programming in the post-Attitude Era. Rarely was there a glimpse into the real thoughts of John Cena while promoting "John Cena."
Phase 2 of Cena's promotional message is acknowledging what crowds have expressed for over a decade, while attempting to bond himself with the audience by "being real" about the product.
"I know that I love live audiences, I love live shows. I love to show a different side of myself," Cena told ABC News promoting his role hosting the ESPYs on Wednesday.
"I can't (on WWE TV). But I can over here. So I think it's a great way to satisfy my own creative urges of wanting to be a bad guy, and satisfying the consumer of like, 'Will this guy ever change his demeanor?' Yes, you just gotta go over here to see it."
Cena was candid about other topics in the lengthy interview with ABC News. It captures the difference between Phase 1 of Cena trying to push forward a spotless message about his character and WWE to "re-educate the general public" on WWE, but now Phase 2 is putting himself out there in different situations, like the comedy movie "Trainwreck," trying to spread a more "real" message about himself and WWE.
"I love what I do so much, and I'm not ignorant to how sports entertainment is perceived," Cena said. "So, an opportunity like this from ESPN to kind of captain the ship on the biggest night of sports and entertainment … it's vehicles like that that can help change perception, and I don't look at it like a career goal, I look at it as appreciation for not just myself, for everybody."
Cena said he recognizes he has a shelf life as a featured star on WWE TV, which has given him a sense of urgency to tap into a decade-plus on top of WWE to help the company. Meanwhile, he's actively pursuing behind-the-scenes ideas for Phase 3 of his WWE run.
"Everybody's like 'Okay, when are you getting out of wrestling to do movies?' And they're baffled when I'm like, 'I'm not!' I want it to be acceptable to do both. Why would I turn off 650 million global viewers? Why would I turn off half a billion social accounts? Why would I turn off the fun?" Cena said.
"I'm going to do this as long as I physically can," he added. "There is a definitive end in sight. But man, I'm gonna milk it for all that it's worth. And not like, 'I'm gonna hang on to my spot man.' … I just want to be involved, I want to be able to contribute because the noise and the appreciation, like that is such wonderful psychology to be able to manipulate.
"I think the second that I become self-aware of like, 'Hey man, what you're doing is extremely physical.' That's the second where my approach to the creative process will change, the product will change … and that's when the people say, 'Okay, he's missing stuff."
Cena recently slid into a business role joining Triple H and other executives announcing WWE's push into China. He might even have a future in the marketing department.
"I design all my own merchandise. … I come up with the marketing of it and … I'm really in tune to our live event. … I love the business," he said. "You gotta work hard now because the entertainment business, you know, it's not guaranteed."
Cena said in five years he hopes to still be doing the "balancing act" in and out of the ring. Whether he's still able to wrestle full-time is the big question. "I would like to be able to sit at this table and confidently say, 'See! You can do it all!'" Cena said.