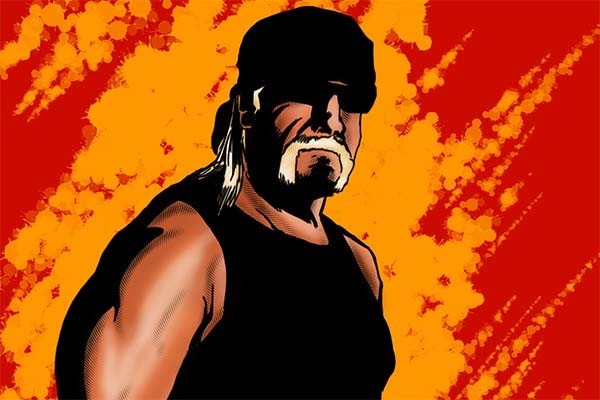 ---
SPOTLIGHTED PODCAST ALERT (YOUR ARTICLE BEGINS A FEW INCHES DOWN)...
---
Hulk Hogan vs. Gawker Aftermath – August 2016
Week of August 22 Updates
– Friday Update: Hulk Hogan's attorneys filed an objection to A.J. Daulerio's request for an exemption related to the judgment he faces individually.
The key item is arguing that Daulerio is misleading the court about his financial state, citing he took a vacation to Florida and labeling Daulerio as "falsely portraying himself as a destitute journalist." Hogan's attorneys said Daulerio "has been squandering substantial amounts of money" trying to reduce his assets to claim he is unable to pay his individual $100,000 judgment.
Hogan's attorneys requested that the court hold a hearing to "determine the validity of Mr. Daulerio's claimed expemptions, deny Mr. Daulerio's Claim of Exemptions, and grant such other relief."
– Thursday Update: There was significant activity in Florida court(s) related to the judgment against A.J. Daulerio, who wrote the article on Gawker.com containing Hulk Hogan's sexual encounter with Heather Clem.
Notably, Daulerio filed an appeal against Hogan in Florida's second district court of appeals on Thursday. There are now four Gawker-related appeals against Hogan in the second court.
The stated purpose of the appeal is to determine what property is the right of Hulk Hogan as part of the $100,000 individual judgment against Daulerio.
Included was an email exchange between attorneys for Hogan and Daulerio, where Daulerio noted that he will be moving to California for a new job and establish a new residence.
Daulerio requested to take his computer, phone, and "limited amount of clothing" with him to California. Daulerio also requested to take a rice cooker, dishes, books, and remaining clothes, unless that should be turned over to Hogan as part of the judgment.
– Wednesday Update: Gawker founder Nick Denton was denied his request to lease his New York condo to earn additional income and pay proceeds to Hulk Hogan, reports the New York Daily News and Bloomberg.
Instead, N.Y. bankruptcy judge Stuart Bernstein ordered Denton to sell the $4.2 million condo as part of paying Hogan a portion of the $140 million judgment against Gawker, Denton, and A.J. Daulerio individually.
Denton is set to receive a monthly stipend from Univision over the next two years to not compete against the assets bought by Univision as part of bankruptcy proceedings.
Denton is also going through his own personal bankruptcy after being denied shield protection in Gawker's corporate bankruptcy.
***
Week of August 15 Updates
– Friday Update: The Circuit Court of Pinellas County (Florida) filed a document late Thursday night related to A.J. Daulerio's garnishment of wages as part of his personal judgment in Hulk Hogan's case against Gawker.
J.P. Morgan Chase Bank answered a writ for garnishment that Hogan may begin collecting from Daulerio's personal bank account. Under Florida law, the garnishment of wages extends to personal bank accounts. JP Morgan listed Daulerio's balance of about $1,500 in their response.
JP also requested a $100 payment for the legal aspects of the request incurred by the bank.
– Thursday Afternoon Update: Hulk Hogan issued a one-word statement responding to Gawker.com being shut down after Univision purchased Gawker's assets, except for Gawker.com, via bankruptcy sale.
"They messed with the wrong guy brother HH," Hogan tweeted.
This coincided with Gawker founder Nick Denton issuing a farewell letter to company employees, continuing to blame the website's demise on billionaire Silicon Valley executive Peter Thiel, who helped bankroll Hogan's legal battle against Gawker.
The legal battle is not over, though. There is still the matter of a Florida appeals court's review of the original $140 million judgment against Gawker, A.J. Daulerio due back in Pinellas County Circuit Court (Fla.) in October, Nick Denton's personal bankruptcy status without a shield from Gawker, and a second lawsuit filed by Hogan against Gawker alleging that the website leaked sealed audio contents that got Hogan fired from his WWE job last summer.
They messed with the wrong guy brother HH

— Hulk Hogan (@HulkHogan) August 18, 2016
– Thursday Morning Update: Gawker.com will shut down this week, the website announced Thursday.
Univision bought the company in a Bankruptcy auction on Monday/Tuesday and a court hearing was scheduled for Thursday to finalize the sale. Prior to Thursday afternoon's court hearing, it was decided that Univision will buy all assets except for Gawker.com.
As a result, the website that published video of Hulk Hogan engaged in sexual acts with Heather Clem will be shut down after a 14-year run.
Univision listed Gawker.com as an "excluded asset," which was approved in court filings on Wednesday. Univision will utilize Gawker's subsites and other assets to build up their digital media portfolio.
Univision bought Gawker's assets for $135 million, less than the total judgment owed to Hulk Hogan at $140 million. However, that includes the individual judgments against Nick Denton and A.J. Daulerio, individually.
After making the purchase, Univision is expected to pay Hogan, reports Deadline.com. It remains to be seen how much, especially with a significant amount of Gawker's assets tied up in off-shore accounts, as reported in-detail by Fortune Magazine this week. Also, Hogan is not the only creditor, just the most high-profile.
There's also the issue of whether the original judgment against Gawker is upheld by the Florida Appeals court, which will take over the legal matter once the bankruptcy proceedings are complete in New York.
– Wednesday Update: A new court date of October 31 has been set in Florida's Pinellas County Circuit Court regarding A.J. Daulerio's testimony.
Daulerio is scheduled for a hearing on the evidence related to his individual judgment in the Hogan vs. Gawker case.
– Tuesday Update: Univision has reportedly emerged as the buyer of Gawker in this week's New York Bankruptcy court auction.
Univision and Ziff Davis, who originally bid $90 million to set the market, were the only two bidders. Univision has reportedly agreed to pay $135 million to buy the company's assets and websites.
Other companies showed interest in the auction, but only if they could buy individual assets, such as Gawker's off-shoot websites. However, the proceedings outlined by the court were that bidders had to agree to acquire all of Gawker's assets.
The bankruptcy sale includes Univision having to pay about $3.5 million to Ziff Davis for their role as the "stalking horse" bidder. The latest court hearing is scheduled for Thursday afternoon to finalize the sale.
Once the bankruptcy process is over, the legal matter shifts back to Florida court, where Gawker is appealing the $140 million judgment in favor of Hulk Hogan against the company, including individuals Nick Denton and A.J. Daulerio.
– Gawker's bankruptcy auction began on Monday in New York Bankruptcy court.
Judge Stuart Bernstein authorized the proceedings with a notice of the "proposed sale of substantially all of the debtors's assets free and clear of liens, rights, interests, and encumbrances."
Bids were to be submitted by 5:00 p.m. on Monday and the formal auction was scheduled for Tuesday.
In previous court hearings, Gawker's attorneys boasted about strong interest in the company. However, Reuters reports that only Univision joined "stalking horse" bidder Ziff Davis as a potential buyer.
Publisher Ziff Davis offered $90 million for Gawker in pre-auction talks to set the market rate for other buyers. If Ziff is outbid, the winner must pay $2.47 million to Ziff and reimburse as much as $1.25 million in expenses, reports the Chicago Tribune.
A follow-up hearing is scheduled for Thursday afternoon (August 18) to discuss the bidding results and formalize Gawker's sale.
***
Week of August 8 Updates
– There was a lot of activity this week in the New York bankruptcy court lining up Gawker's financial and creditor positions prior to next week's court-held auction.
Included was Gawker submitting an amended statement of financial affairs on Wednesday (August 10) to finalize their position before the auction.
Within the week-long auction that begins on on Monday (August 15), another hearing is scheduled for August 18 at 2:00 p.m. EST. Then, in September, the "Committee of Unsecured Creditors" against Gawker is scheduled for a hearing on September 13 at 10:00 a.m.
– In Florida court, a hearing was held by Judge Pamela Campbell on Thursday to discuss A.J. Daulerio's financial position. Daulerio, who wrote the article on Hulk Hogan's sexual encounter with Heather Clem, noted that he has drained his assets and is experiencing financial hardship.
Judge Campbell ruled that Hogan is "entitled to Daulerio's indemnity rights from Gawker, which could cover the entire judgment against him." In other words, whatever financial protection Gawker provides to Daulerio would be given to Hogan. (Tampa Bay Times Report)
***
– August 7 Update: The Wall Street Journal reported Sunday night that Gawker initiated preliminary settlement talks with Hulk Hogan's attorneys.
The news comes one week before Gawker goes up for auction in Bankruptcy court in New York.
It's unclear what terms Gawker is interested in for the settlement. It's also unclear the likelihood of this leading to a result, as there have been various settlement talks over the course of the past three-plus years that have gone nowhere.
Gawker is currently appealing the $140 million judgment against the website handed out in Florida court in March. Individuals Nick Denton and A.J. Daulerio are on the hook for portions of the judgment, which have been upheld in Florida and New York courts.
It appears Gawker is looking for some form of relief from the judgment, especially if they lose the appeal, prompting settlement talks prior to Gawker being sold next week.
***
– August 4 Update: There has been significant activity in both Florida and New York Bankruptcy courts this week.
Notably, the Florida appeals court denied Gawker/Nick Denton/A.J. Daulerio's "emergency motion for stay" to delay the execution of $140 million judgment against the parties.
However, the court noted they are "prevented from any action in this appeal due to the automatic stay provision of Bankruptcy Code." The matter shifts back to the Bankruptcy Court and the original Circuit Court in Florida…
– In the Circuit Court, Judge Pamela Campbell authorized the garnishment of wages against A.J. Daulerio, who wrote the article on Hogan's sexual encounter with Heather Clem.
Gawker/Denton/Daulerio have 20 days to answer the written action for garnishment of wages, or be in jeopardy of owing nearly the full amount of $115.1 million from the original judgment.
A pre-trial conference on the latest aspect of the case is scheduled for August 11 at the Pinellas County Circuit Court.
The Florida court also recorded Nick Denton's bankruptcy motion from the New York Bankruptcy Court…
– Over in New York, Gawker dropped its counter-suit against Hulk Hogan. There was a separate legal action by Gawker against Hogan trying to find relief while going through its Bankruptcy proceedings.
Howerver, Gawker filed a notice on Wednesday (August 3) voluntarily dismissing its claim against Hogan and another defendant, Teresa Thomas.
The two-page filing reads: "Debtor and Adversary Plaintiff Gawker Media LLC hereby voluntarily dismisses the above-captioned Adversary Proceeding in its entirety, without prejudice, as to (and only as to) Adversary Defendants Teresa Thomas and Terry Gene Bollea."
– All of this leads to the next court hearing in Florida on August 11 and Gawker's bankruptcy auction in New York the following week.
***
– August 1 Update: Gawker founder Nick Denton filed for personal bankruptcy on Monday after exhausting options to be shielded from bankruptcy, reports the New York Daily News.
Denton, who is on the hook for $10 million of the $140 million judgment handed out against Gawker in Hulk Hogan's lawsuit, broke down his assets and liabilities in Monday's court filing.
Assets: $10-50 million
Liabilities: $100 to 500 million

Included: Debt to Hogan and $11.5 million loan taken out June 10
Denton blamed the situation on Silicon Valley entrepreneur Peter Thiel, who helped pay for Hogan's legal bill.
Hogan's attorney David Houston replied: "His bankruptcy has nothing to do with who paid Mr. Bollea's legal bills and everything to do with Denton's own choices and accountability. If even one person has been spared the humiliation that Mr. Bollea suffered, this is a victory."
Denton also predicted that Gawker will "thrive" under new ownership following bankruptcy auction proceedings in mid-August.
***
– July 29 Update: After the original case of Hulk Hogan vs. Gawker was "reopened" in Florida court on Wednesday, a strict ruling was handed down on Friday.
Judge Pamela Campbell ruled that Hogan can begin trying to collect the jury award of $140 million ($10 million individually against Gawker founder Nick Denton), reports Bloomberg.
Judge Campbell made her ruling based on feeling that Denton/Gawker misled the court in June when she allowed the defendants to put up company shares as a "hold" until the appeals process played out.
The next day, Gawker put itself up for Bankruptcy protection and a potential buyer emerged, which made Denton's shares worth much less than what was presented to the court.
Denton said in a statement that he felt the company did not mislead the court, which valued the shares based on Hulk Hogan's attorney's valuation.
"We told the court they did not know what the company's shares would be worth," Denton said in a statement. "There was no misrepresentation."
Barring a ruling at from the Florida appeals court or New York bankruptcy court, Judge Campbell's ruling will allow Hogan to seek collection as soon as this coming week.
Meanwhile, Gawker goes up for auction in mid-August.