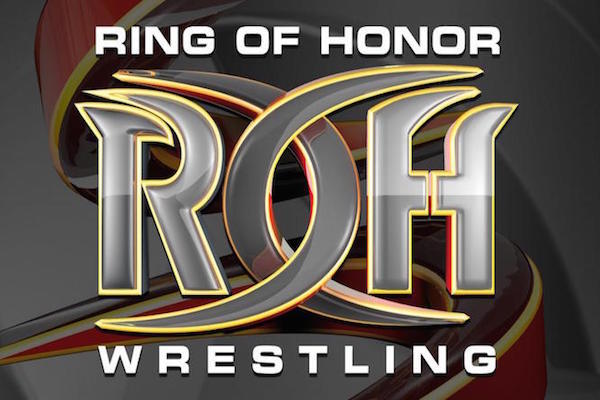 ---
SPOTLIGHTED PODCAST ALERT (YOUR ARTICLE BEGINS A FEW INCHES DOWN)...
---
ROH TV Report
Aired September 25, 2016 in syndication
Aired September 28, 2016 on Comet TV
Taped August 20, 2016 in Las Vegas, Nev.
Report by Mike Metzger (@md0uble), PWTorch contributor
The ROH TV opening aired.
The camera panned the crowd, as Kevin Kelly announced that All-Star Extravaganza was only one week away. Kelly and Steve Corino were shown at ringside, where they announced tonight's main event of ROH World champion Adam Cole & Adam Page versus Michael Elgin & Hiroshi Tanahashi ahead of Elgin's title shot at All Star Extravaganza this Friday.
1 – SILAS YOUNG vs. GHC Hvt. Tag Team champion TORU YANO
During Silas's entrance, the announcers talked up Young's impressive performance against Katsuyori Shibata at Death Before Dishonor. Yano entered the ring and threw his water at Silas. Referee Tiger Hattori separated both men, as a "Yano" chant broke out. Both felt each other out. Yano did some comedic antics, which led to an early two-count. There was a clean break in the ropes, which drew a "break" chant from the crowd. Yano nailed Silas with a cheap shot, which caused Young to chase him around the ring. They re-entered and the higher ground allowed Yano to nail an inverted atomic drop!
Silas recuperated on the outside, while Yano said "sorry" and invited Young back into the ring. Silas nailed him with a cheap shot, but Yano then kicked the rope into Silas's crotch upon re-entry! Silas oddly no-sold it and went after his opponent. Yano escaped, however, and tried to remove one of the turnbuckle pads. Silas yanked Yano to the mat and dropped five consecutive elbows, as the show cut to a break at the 3:24 point in the match.
[Commercial Break]
Back at 5:54, Silas was pounding away on Yano. Young charged, but missed and went to the outside. Yano went back to the turnbuckle pad, but was having trouble removing it due to it being fastened to the ringpost. Yano ended up grabbing a tool from ringside to cut off the pad. Silas re-entered and charged, but Yano nailed him with the turnbuckle pad! Reset at the 7:10 mark as both men traded blows in the center. Yano came out on top with a hair-pull, followed by his signature shoulder shrug.
Silas fought right back. Yano went for a low blow, but Silas caught him and nailed an Ace Crusher. He went for the cover, but Yano kicked out at two. Silas went for the Pee Wee Gaja Plunge, but Yano fought out. Silas stood his ground, however, and nailed a clothesline off the top rope. Young followed up with a suplex, but Yano kicked out at two. Yano rolled to the outside. Silas went for a plancha, but Toru casually stepped out of the way. Both men re-entered the ring around at 9:30 mark. Silas charged at Yano, but ended up running directly into the previously-exposed turnbuckle!Yano went for the cover, but Silas kicked out at two. Yano immediately followed up with a low blow, but Silas kicked out again! Silas then sprang up and tossed Yano into the exposed turnbuckle, before rolling him up for the victory!
Yano went for the cover, but Silas kicked out at two. Yano immediately followed up with a low blow, but Silas kicked out again! Silas then sprang up and tossed Yano into the exposed turnbuckle, before rolling him up for the victory!
WINNER: Silas Young via pinfall in 10:11.
After the match, Young pounded on Yano. The Briscoes ran out to make the same, since they will be on opposing six-man teams this Friday at All-Star Extravaganza.
ANALYSIS: Just okay. Not a lot of selling from either guy, but it's to be expected in a comedy match. At least the right guy went over. (**)
Christopher Daniels's Ladder War promo
A graphic aired hyping the three-way ROH World Tag Team Title Ladder War at All Star Extravaganza. The show cut to backstage comments from Christopher Daniels. Daniels claimed to be "the smartest man in the room" because he could always manipulate a situation to his benefit. Going into Ladder War, Daniels felt he could tell the truth. He had been in the business for 23 years and he wondered if the end of his career was near. He spat out several cliches about retirements in sports.
Daniels directed his comments to The Young Bucks and The Motor City Machine Guns. He said that his last match might very well be on the horizon and when he hands his title belt over to the referee, it might be the very last time he ever holds that title, or any title for that matter. Daniels spoke of his wife and children, but admitted her was a horrible father and husband. "The only thing I've ver been good at is pro wrestling," Daniels said. Daniels said that he wasn't ready to let go and that with his best friend Frankie Kazarian by his side, he "would to anything to hold onto the title belt."
[MM Reax: Masterful promo by Daniels, perhaps his best mic work in the last several years. It was full of passion and energy, with Daniels at the brink of tears at times. I wasn't very excited for yet another multiple-team title match at the PPV, but this segment certainly raised my interest in Ladder War VI.]
[Commercial Break]
Cheeseburger made his entrance, while clips aired of B.J. Whitmer's new protege "Punishment" Damian Martinez destroying Burger a few weeks ago on ROH TV.
2 – "PUNISHMENT" DAMIAN MARTINEZ (w/B.J. Whitmer & Kevin Sullivan) vs. CHEESEBURGER
On commentary, Kevin Kelly spoke in hyperbole about Sullivan, as Corino watched on in silence. Sullivan joined the commentary desk. Corino addressed Sullivan as "father," asking him why he chose Whitmer over him. Meanwhile in the ring, the bell rang. Cheeseburger hit Martinez, but it had no effect. Burger ran right into a standing spinning heel kick. On commentary, Sullivan explained that he turned on Corino because he couldn't keep his mouth shut like a "recalcitrant child." Burger fought back with some palm strikes. He charged at Martinez in the corner, but ate another boot. Martinez hit a sit-out chokeslam for the pin, while Corino and Sullivan continued to argue on commentary.
WINNER: "Punishment" Damian Martinez via pinfall in 1:36.
After the match, Martinez held Cheeseburger for Whitmer. B.J. nailed Burger in the head several times until Will Ferrara ran out to make the same. The babyface comeback was short-lived, however, as Martinez nailed Ferrara with the sit-out chokeslam. On commentary, Sullivan left the infamous golden spike on the commentary desk for Corino.
ANALYSIS: Solid squash victory for Martinez. The Sullivan-Corino exchange was distracting, yet oddly compelling at times. (n/a)
Adam Cole's backstage promo on Michael Elgin and Hiroshi Tanahashi from last week's episode was replayed.
[Commercial Break]
Ringside: Corino was looking over the golden spike. Kelly asked Corino if he would meet Sullivan in the desert. Corino laughed maniacally and replied, "yes." Clips were then aired of what Whitmer said during the commercial. Whitmer called out Corino and declared, "we are your salvation, and you might be ours."
All-Star Extravaganza PPV preview
Kevin Kelly ran down the All-Star Extravaganza PPV card. The show cut to a backstage promo where ROH TV champion Bobby Fish promised that Donovan Dijak would wake up "a wiser man" the morning after All-Star Extravaganza. He would have fewer teeth, but he would realize that Fish was better than him. Jay Lethal was then shown backstage. He promised to kick Naito's ass.
The camera then cut to ROH World champion Adam Cole backstage. Cole complimented Michael Elgin, claiming that he used to look up to him. That all changed, however, when Elgin defeated Cole for the ROH World Title at Best in the World 2014. Cole went on to berate Elgin's failed title reign and then claimed Elgin "ran away to New Japan." Cole compared that to himself- scratching and clawing to return from injury and reclaim his title. Cole closed by saying that Elgin was never in his league.
[Commercial Break]
Ringside: Kyle O'Reilly joined the commentary desk at ringside. Kevin Kelly asked him if it felt satisfying to get his hands on Adam Cole at Death Before Dishonor. Kyle said it felt great, but then graciously added that it felt great to be on ROH TV in general.
3 – ROH World champion ADAM COLE & HANGMAN PAGE vs. MICHAEL ELGIN & HIROSHI TANAHASHI
There was no Code of Honor before the bell. Page and Elgin started the match. Elgin's head was taped up. Page attacked Elgin, but "Big Mike" quickly fought back and knocked Page out of the ring. Page regrouped, but Elgin nailed him with a forearm and then a delayed vertical suplex. After a count of 30, Elgin finally dropped Page to the mat, as the show cut to a break at the 1:48 point in the match.
[Commercial Break]
Back at 2:48, Tanahashi was in control of Page. He ran the ropes, but Cole nailed him with a knee from the apron. Tanahashi held Cole at bay and threw a hip toss on Page. Tanahashi then mocked Cole with a "Tanahashi bay bay" pose in the ring. A sequence ensued where Page, Elgin, and Tanahashi ended up on the outside. Cole then hit a Shooting Star Press onto the other three men at ringside! Page took control of Tanahashi in the ring and then tagged Cole. Cole dominated Tanahashi for the next several moments, mocking his air guitar pose in the process.
Page tagged back in, and then Bullet Club double-teamed the NJPW star in the corner. The quick tags continued, with Tanahashi playing the face-in-peril for the next few minutes. Tanahshi eventually reversed Page into a swinging neckbreaker. Elgin made the tag and clotheslined Page several times in the corner. He went hit a Falcon Arrow into a pinning combination, but Page kicked out at two. "Big Mike" chants from the crowd, as Elgin mocked Bullet Club with some crotch chops!Elgin nailed Page with several chops and forearm strikes. He went for another suplex. but Page escaped and hit a DDT. Page went for the cover, but Elgin kicked out at two. The show then cut to its final commercial at 8:45.
[Commercial Break]
Back at 9:45, Cole went for a Canadian Destroyer, but Elgin reversed with an enziguri and then a German suplex into the turnbuckles! More "Big Mike" chants, as Elgin tagged Tanahashi back in. Tanahashi mocked Cole again and then nailed him with a flying forearm. Tanahashi hit a scoop slam and then a second-rope Swanton but Cole kicked out of the pin attempt. Both men got to their feet and traded blows at the 11:00 mark. Tanahashi eventually knocked Cole down to one knee, but the champ got back to his feet and struck Tanahashi with a bicycle kick. Tanahashi fought back with a palm strike. Cole responded with a superkick, but Tanahashi was right there with a Slingblade! Awesome sequence.
Both men struggled to their corners before tagging their respective partners. Elgin nailed Page with a German suplex and then a lariat. He picked up Cole for a powerbomb and went for the cover, but Cole broke up the pin attempt. Elgin then went to wheelbarrow Tanahashi onto Page, but Page moved out of the way. Cole re-entered and hit some superkicks, but Elgin no-sold them and nailed Cole with a lariat. Page was right there, though, with his signature slingshot lariat! Page tried to fight out of a powerbomb and did so, but Elgin nailed him with several strikes and then another stiff lariat. Page kicked out of a pin attempt, but Elgin was right there with a Buckle Bomb and an Elgin Bomb for the victory!
WINNERS: Michael Elgin & Hiroshi Tanahashi via pinfall in 4:15.
ANALYSIS: Just-okay main event. It was obvious that Elgin was going over ahead of his ROH World Title match at All-Star Extravaganza, but it just felt wrong for Page to lose. Page and Jay Briscoe sacrificed their own bodies at Death Before Dishonor in and effort to put Page over, but here he is losing his first match afterward to someone who isn't even under ROH contract. The match itself was fine. There were some fun spots that were typical of a Cole-Elgin match, but it just never got to the next gear. (**1/2)
Kevin Kelly hard-sold the PPV to close the show.
FINAL REAX: This felt more like the fourth hour of a marathon TV taping than a hot lead-in to a PPV. ROH has had a hard time generating any type of Internet buzz this year, other than the widely-panned Bullet Club angle at the Global Wars PPV in May. This show is coming together with the start of the ROH Six-Man Tag Team Title tournament and Ladder War VI. Christopher Daniels's promo tonight was not only the best thing on tonight's show, but it really raised the profile of the ladder match at All-Star Extravaganza.
Cole-Elgin for the title makes some sense, considering Elgin was the man who beat Cole for the ROH World Title in 2014. Unfortunately, ROH is making it quite obvious that Elgin is just a placeholder until the company is ready to feature Kyle O'Reilly in that spot, presumably at Final Battle. O'Reilly on commentary tonight further cemented that idea. While I give credit to ROH for building to a big match slowly, fans in 2016 expect the biggest match possible on PPV, especially when there is a $45 HD price tag.