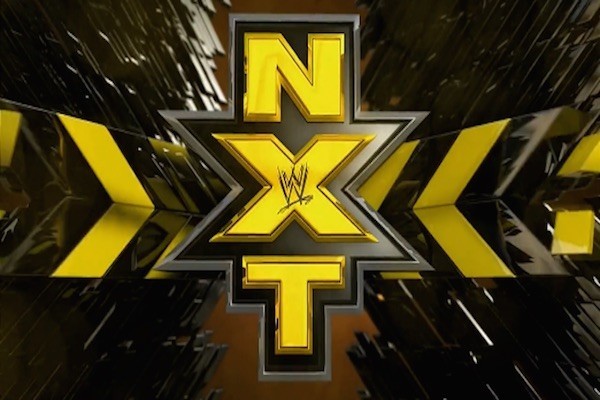 ---
SPOTLIGHTED PODCAST ALERT (YOUR ARTICLE BEGINS A FEW INCHES DOWN)...
---
WWE NXT Results
September 28, 2016
Taped at Full Sail University
Aired on WWE Network
Report by James Caldwell, PWTorch assistant editor
NXT opened with William Regal standing in an empty arena. The NXT GM announced the return of the Dusty Rhodes Tag Team Classic to honor Rhodes. Regal announced a 16-team, single-elimination tournament, with the finals taking place at NXT Takeover: Toronto. Regal said the First Round begins next week on NXT.
In-ring: Tye Dillinger kicked off the show in the arena. Corey Graves and Tom Phillips argued over whether Dillinger really is a Perfect 10, with Graves accusing Dillinger of fudging the numbers like Wells Fargo. Angelo Dawkins was out next as his opponent.
1 — TYE DILLINGER vs. ANGELO DAWKINS
Dawkins wanted to mix it up like James Harden in the opening moments, but Dillinger didn't take a bite, then mixed up his own imaginary bowl. Dawkins, insulted, pounded Dillinger in the corner. But, Tye responded with ten mudhole stomps in the corner. Dillinger then lowered his kneepad and dropped Dawkins across his exposed knee with a neckbreaker, stunning Dawkins. The pin was good for the win.
WINNER: Dillinger at 2:23. Fine match getting Dillinger back on-track and getting over the finisher. Leading to…
Post-match: "Glorious" played to bring out Bobby Roode. Roode, dressed in a suit, said that was simply … simply … impressive. Yeah, just impressive. Roode said Dillinger calls himself the Perfect 10, but he doesn't see him there yet. Calm down, man. Roode said they've known each other for a long time, but the main roster why he came here was to compete and to win the Dusty Rhodes Tag Team Classic. Roode suggested they form a duo – the crowd chanted "Glorious 10." Roode said he hasn't made many friends since coming to NXT, but he needs the Perfect partner. He said the winners of the Dusty Rhodes Tag Team Classic will be … Bobby Roode and Tye Dillinger. That, Tye Dillinger, is perfectly glorious! Roode extended his hand and Dillinger thought it over before shaking. The crowd popped and Roode's theme played.Roode was magnificent with his subtle mannerisms delivering the message to Tye and playing along with his slow
[ Reax: Roode was magnificent with his subtle mannerisms delivering the message to Tye and playing along with his slow decisi0n-making. Roode is a completely different person in NXT. ]
Still to come: Ember Moon vs. Mandy Rose and NXT Women's champion Asuka vs. that poor soul Liv Morgan.
[Network Break]
Backstage: Hideo Itami was interviewed about facing Lince Dorado tonight. Itami said Dorado has heart, unlike Austin Aries. He said Aries is just a baby, a coward, and maybe he needs to put him to sleep. Again.
In-ring: The Ealy Brothers, with dramatic ring introductions, made their NXT in-ring debut. Phillips said they are the first twin tag team to come from the WWE Performance Center. NXT tag champions The Revival were out next.
2 — NXT tag champions THE REVIVAL (SCOTT DAWSON & DASH WILDER) vs. THE EALY BROTHERS (GABRIEL & URIEL) — non-title match
Before Revival even entered the ring, Samoa Joe stomped down to the ring and destroyed the twins. Joe delivered running sentons to both brothers over and over. Down on the floor, Then Revival decided they had seen enough, zipped up their jackets, and headed to the back. Have a good time, Joe.
Joe took the mic and called out William Regal. He told Regal to bring him Shinsuke Nakamura or hand him his NXT Title back. Joe's music played and he dropped the mic before leaving the ring. Suddenly, Joe grabbed one of the brothers and threw him into the ring steps.
WINNER: No match. And the build-up to an epic Nakamura comeback continues.
[Network Break]
Next Week: Dan Matha makes his NXT TV in-ring debut.
In-ring: Mandy Rose (Amanda from Tough Enough) was introduced to the ring for women's action. Graves gave Mandy the Eva Marie treatment before Ember Moon was introduced to the ring as the opposition.
3 — EMBER MOON vs. MANDY ROSE
Rose shoved Moon as the bell sounded, setting off Ember. They scrapped as Philips noted the two have a social media feud going. Welcome to 2016, where feuds happen 140 characters at a time. Rose dominated the angered Moon early on, then Moon stunned Rose and climbed to the top. Moon delivered her spinning stunner finisher for the pin and the win.
WINNER: Moon at 3:06. Moon's finisher is tough for the opposition since the opponent has to awkwardly turn her head to prepare to take the move so she doesn't suffer an injury. Rose is a little inexperienced to be able to pull that off where she's not obviously waiting to take the move. As for Moon, she appears to be one of the wrestlers next in line to face Asuka for the title after the decision was cleared out.
Backstage: Johnny Gargano and Tommaso Ciampa were interviewed about chasing off NXT tag champs The Revival a few weeks ago. Gargano said they have a checklist of unfinished business. Ciampa read it off … Item #1 – win the Dusty tag classic. Item #2 – beat The Revival. #3 – win the NXT Tag Titles.
Backstage: NXT Women's champion Asuka warmed up to face Liv Morgan.
Up Next: The Authors of Pain.
[Network Break]
4 — AUTHORS OF PAIN (w/Paul Ellering) vs. JESUS GURNETT & JONATHAN CRUZ
The designed jobbers were already in the ring trying to sell confidence as they watched AOP walk to the ring. Quick squash after a display of power.
Post-match, Ellering took the mic. He said the first chapter began with the revival. The next chapter will unleash a plethora of pain. And for now, that is all you need to know. Let's go.
WINNERS: AOP at 1:18. The slow build continues.
Backstage: William Regal was asked about Samoa Joe's rampage. Regal said Shinsuke Nakamura is somewhat different and difficult to get hold of to get a medical update. What about the Dusty Tag Tournament teams? In walked Blake and Murphy wanting to be in the tournament. Blake and Murphy argued over who screwed up the team in the first place. Regal said they better go sort out their issues before being placed in the tournament.
In-ring: Liv Morgan was introduced to the ring trying to act confident before facing the dominant and destructive NXT Women's champion. Cue up the ominous arrival of Asuka.
5 — NXT Women's champion ASUKA vs. LIV MORGAN — non-title match
Morgan decided her best option was to try to throw forearms at Asuka, who brushed them aside. Asuka dropped Morgan to the mat, then casually applied the Asukalock. Morgan had to tap out.
Post-match, Asuka was interviewed about who's next. Asuka said no one is ready for her. That was all she needed to say before leaving the ring without breaking a sweat.
WINNER: Asuka via submission at 1:07. Fine use of Morgan to continue building up the mystique of Asuka.
Up Next: Hideo Itami vs. Lince Dorado in the main event.
[Network Break]
Next Week: Cedric Alexander & Andrade "Cien" Almas vs. NXT tag champs The Revival in the opening round of the Dusty Tag Classic.
In-ring: Lince Dorado was introduced to the ring making his NXT debut. Hideo Itami was out next to a big reaction getting warmed up for Austin Aries.
6 — HIDEO ITAMI vs. LINCE DORADO
The crowd was revved up for the first competitive match of the night, then seemed to quiet down. Itami got in his signature strikes and high-impact offense before Dorado knocked Itami to the floor. Dorado nailed a dive to the outside heading to break.
[Network Break]
Itami and Dorado went back-and-forth out of the break, with Dorado nearly scoring a three count on a quick pin. Itami came back with a GTS tease, but Dorado avoided. Dorado kicked Itami in the head, then climbed to the top turnbuckle looking for something high-risk. But, Itami moved out of the way of a Shooting Star Press.
Itami fired off consecutive corner boots into a basement dropkick. The crowd chanted for the GTS, Itami went for it, and he connected in the middle of the ring. Itami covered for the pin and the win.
WINNER: Itami at 7:40. The crowd was a bit worn out at this point in the TV taping following a string of non-competitive matches. Itami was solid and impressive, but he has not become that leading man in an NXT setting like his contemporary Finn Balor became and like his fellow countryman Shinsuke Nakamura has become. Perhaps that's just not his role in NXT.
Post-match, Itami celebrated and posed for the crowd. Suddenly, Austin Aries stormed the ring and attacked Itami from behind. Loud boos for Aries's heelish attack as he stomped and kicked Itami. Aries chopped Itami across the chest, then made the mistake of trying to shoot Itami off the ropes. Aries saw a kick coming and bailed out of the ring just in time. Aries bailed to the top of the ramp to pose as Itami called him back into the ring. Aries demanded a fight with Aries as the show ended.