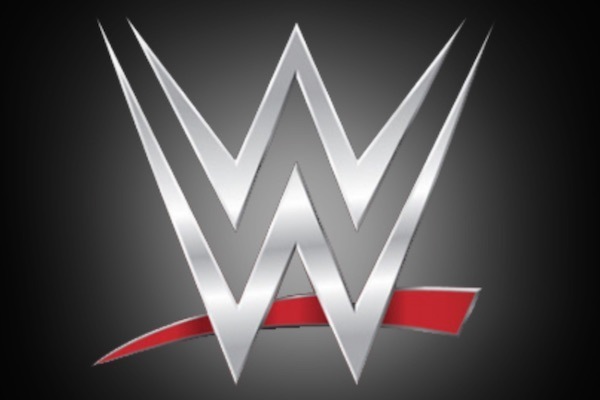 ---
SPOTLIGHTED PODCAST ALERT (YOUR ARTICLE BEGINS A FEW INCHES DOWN)...
---
WWE Network Royalty Lawsuit Updates – September 2016
Buff Bagwell & Raven (Scott Levy) vs. WWE
September 28 Update: It would seem that Buff Bagwell's "breach of contract" claim against WWE seeking Network royalty payments would be unrelated to WWE's outstanding concussion lawsuit filed by Laurinaitis, et al.
However, WWE filed a notice on Wednesday (Sept. 28) requesting that the royalty suit brought on by Bagwell (and later Raven) be transferred to the same judge presiding over the Laurinaitis concussion suit.
The chain of events is such:
– On Tuesday, WWE was granted its request for the Laurinaitis, et al, concussion suit to be transferred from Judge Warren Eginton to Judge Vanessa Bryant, who is overseeing the LoGrasso/Singleton suit. (Full Details on Tuesday's court decision)
Now that both concussion suits – one a personal injury (LoGrasso) and one a RICO racketeering claim (Laurinaitis) – are being overseen by Judge Bryant, WWE is looking for a triple play of the Bagwell case also being sent to Judge Bryant.
– On Wednesday, WWE filed a notice in both the Laurinaitis and Bagwell cases attempting to link them as "related cases."
WWE's chief item was both suits were brought on by attorney Brenden Leydon.
Leydon was a secondary attorney listed behind Konstantine Kyros in the Laurinaitis, et al, concussion lawsuit against WWE. Leydon is listed as the lead attorney representing Bagwell in the Network royalty suit.
WWE also argued that both the Laurinaitis concussion suit and Bagwell royalty suit have similar claims of WWE misclassifying wrestlers as independent contractors rather than employees, as well as contractual issues with WWE.
"Each of them asserts that WWE's misclassification was unconscionable, warranting a declaration that their contracts with WWE are void and entitling each Plaintiff" to damages and/or additional royalties, wrote WWE's lead attorney Jerry McDevitt.
McDevitt continued that WWE will have the same legal defense position in both cases – "that the booking contracts are enforceable and do not provide for royalties on the matters sought by the Plaintiffs." McDevitt added that WWE believes "the Court must consider the implications and limitations of copyright law."
McDevitt concluded with his request that "the Bagwell Action should be transferred to Judge Bryant because she is currently presiding over the earlier-field, related Laurinaitis action."
Bagwell's case is currently assigned to Judge Janet Hall as a breach of contract suit. It remains to be seen how long the court will review WWE's motion before making a decision.
There is a separate court meeting scheduled for November 7 to review deadlines for hearings.
***
September 23 Update: There was a contentious back-and-forth between WWE (the defendants) and the attorneys for Buff Bagwell and Raven (plaintiffs) in legal filings this week.
WWE filed a motion on Wednesday (September 21) claiming a rules violation in the Plaintiff's amended complaint against WWE in the U.S. District Court of Connecticut.
"WWE respectfully seeks the Court's guidance on how best to move forward in light of the procedural quagmire caused by the Plaintiffs's filing of defective pleadings," attorney Jerry McDevitt argued. WWE said they will not formally respond to the amended complaint by the deadline of October 10 until the claimed issue is resolved.
Attorneys for Bagwell & Raven replied the next day (Sept. 22) accusing WWE of misinterpreting the law and misconstruing the facts of the amended complaint to mislead the court.
"As appears to be a disturbingly common practice of this Defendant, they attempt to prejudice the Court by injecting outrageous claims of knowingly false allegations and misleadingly assert that Plaintiffs's counsel 'acknowledged' this," attorney Brenden Leydon wrote.
"The real facts are that Defendant improperly served a Rule 11 motion of Plaintiffs's counsel falsely asserting among other claims that WWE had no royalty obligation to Bagwell (despite them actually paying royalties to him in 2016)."
Bagwell, now joined by Raven, are suing for WWE Network royalty payments on behalf of themselves and other former wrestlers similarly situated. The attorneys concluded their response that the Court should "enter an order granting its Motion to Amend its Complaint," despite WWE's "misguided" objections.
– As a matter of record, WWE filed a corporate disclosure statement on Friday (September 23) noting that WWE "is a publicly traded corporation with no parent corporation and that no publicly held corporation owns ten percent or more of its stock."
***
September 7 Update: Attorneys for Buff Bagwell filed an amended class action complaint against WWE, adding former WWE/WCW/ECW wrestler Raven (Scott Levy) to the lawsuit as a plaintiff.
Bagwell and Levy, "individually and on behalf of all other similarly situated," allege that they "have not received contractually owed royalty payments from WWE" for WCW-related content that has been sold or licensed through WWE Network.
Bagwell and Levy also allege non-payment "of all categories of royalties within 90 days following the end of the fiscal quarter."
In total, the Plaintiffs allege that total claims of the individuals in the Class action lawsuit "are in excess of $5.0 million in the aggregate." Also, the total number of wrestlers in the proposed class is "greater than 100."
Levy's 2000s-era contract was included in the lawsuit, which includes the royalty item "other technology, including technology not yet created" that is the source of contention for former WWE wrestlers who signed booking contracts with that clause.
Specific to Levy, the amended complaint noted that WWE paid Levy a royalty for DVD sales of Paul Heyman's recent home video release, but not a royalty for airing the same product on WWE Network.
The amended complaint in the U.S. District Court of Connecticut lists 15 items for relief and seeks a jury trial on behalf of Bagwell, Levy, and other wrestlers similarly situated in the Class, if certified by the court.
The attorneys filed a separate document motioning for the class to be certified by the court. The document identifies the parameters and guidelines for wrestlers to be considered in the class along with Bagwell & Levy who allege they are owed royalties on WWE Network content.
WWE has until September 28 to respond to the amended complaint from Bagwell and now Levy, as well as the latest motion to certify the class.
READ MORE: Original Report on Bagwell's lawsuit against WWE in August.