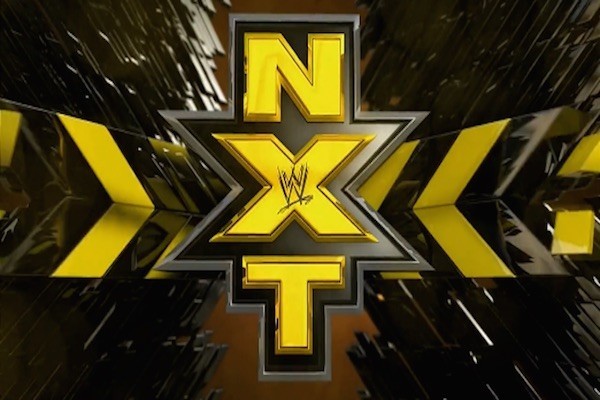 ---
SPOTLIGHTED PODCAST ALERT (YOUR ARTICLE BEGINS A FEW INCHES DOWN)...
---
KELLER'S NXT TV REVIEW
OCTOBER 19, 2016
TAPED AT FULL SAIL UNIVERSITY IN FLORIDA
AIRED ON WWE NETWORK
-They opened with dramatically edited footage of Shinsuke Nakamura wincing in pain and being stretchered out after Samoa Joe slammed him on ringside steps. Joe was shown saying he's not a virtuous man, so he wanted Nakamura or he wanted William Regal to give him his NXT Title as he didn't want to wait 6-12 weeks for Nakamura to recover. Then clips aired of Joe attacking wrestlers in recent weeks leading to Nakamura returning last week and taking it to Joe with a fury leading to a pull apart.
-The NXT opening aired.
-Tom Phillips introduced the show alongside Corey Graves. He said Nakamura has a message for Joe this week.
(1) RICH SWANN & NO WAY JOSE vs. DREW GULAK & TONY NESE – Dusty Rhodes Tag Team Tournament match
During the Swann and Jose ring entrance, Graves said he's not sure he can handle these two together, and he can usually handle anything. He said while he had retired from dancing, this may draw him out of retirement. Graves noted that Jose, as he battled Nese, is tall enough he's most certainly not a member of the Cruiserweight Division. Swan and Jose executed a double-team splash on Nese. When Philips praised their teamwork so early in teaming together, Graves called him and said it's just one move, so keep things in perspective. Four minutes in the match spilled to the floor and they cut to a break. [c]
Back from the break, Gulak had Swann in a chinlock mid-ring. Jose tagged in and nailed Gulak with a lift-and-drop KO punch for a near fall. Swann flip dove onto Nese at ringside after he tried to interfere. Jose then chokeslammed Gulak for the win. Jose & Swann will face the Authors of Pain as a result of their win.
WINNERS: Jose & Swann at 7:12.
(Keller's Analysis: Some decent action here, but it felt a little mix-n-match for the sake of the tag tournemtn. Swann owes some sort of licensing fee to "Iceman" King Parsons circa World Class Championship Wrestling and Mid-South Wrestling mid-1980s.)
-After the match, Jose and Swann amused themselves with puns and then previewed facing the Authors of Pain in the next round. Then they led the crowd in a chant of "Can you handle this? No Way Jose!"
-They went to Graves and Phillips on camera at the announce desk. They addressed the Hideo Itami injury. Then they threw to Robert Roode abandoning Tye Dillinger against Sanity last week.
-A clip aired of Tye receiving a medical evaluation the roving reporter came up to him and asked him about what happened last week. Tye said Roode gave him his word for Dusty Rhodes in this tournament and he broke it. He asked for a match against Roode on Nov. 19 at NXT Takeover. He turned down an icepack his shoulder from the trainer and said he is fine. He walked off.
-Phillips announced the Roode vs. Dillinger match is now booked.
-They showed Roode warming up backstage. [c]
-Phillips plugged WWE's breast cancer awareness initiative.
-Charly interviewed Austin Aries backstage and asked if he could ask him about his tag team partner. Aries said no, but – as he munched on a banana – he could tell her about the power of potassium. Then he threw the banana peel over his shoulder.
(Keller's Analysis: I just realized how rare it is we see wrestlers eat on TV. Was the last time the Samoans chewed up whole fish on WWF TV in the mid-1980s. Aries is the centerpiece heel that should dethrone T.J. Perkins sooner than later on Raw and become the centerpiece of that division that defines it as more than young smooth smaller spotfest guys and inject it with bravado and toughness topped with memorable wit and self-aggrandizing promos.)
Aries said everyone wants to know about his partner in the Dusty Classic. He said the tournament isn't for everyone, but now he has to pull out of the classic because of a sore neck. He said they did an MRI and found out he has no spine and he doesn't want to face him. He said he has found the one partner who deserves to be his partner.
(2) "GLORIOUS" ROBERT ROODE vs. SEAN MALUTA
Roode did his full glorious ring entrance including a glittery robe shining as he rotation on a spinning platform near the big screen. He has definitely upgraded his robes. His current might be the most glorious robe in pro wrestling history, a perfect mix of glamour and gaudy, perfect for a heel character as full of himself. Graves told Phillips to enjoy his $30,000 robe. "Enjoy it!" he said. Graves gleefully said Roode made a fool of Dillinger last week. Roode gestured "Glorious!" right in front of Maluta center-ring, then out wrestled him in the opening seconds. Malta dropkicked Roode as he gloated, then mocked him and took him down with a head scissors. When Roode came back with a spinebuster, Graves said even Arn Anderson would agree it was glorious. He then finished Maluta with a leaping DDT.
WINNER: Roode at 2:42.
(Keller's Analysis: Roode carries himself with a confident a level or two higher than when he was in TNA. He just has a demeanor that says he feels verified that he belongs and his work is part of something meaningful.)
-In a post-match promo, Roode talked about "going international" at Takeover. He said he'll takeover Toronto. He said Dillinger has been whining and complaining every day on social media, yet he had basically gotten down on his hands and knees and begged him to join him on the Dusty Rhodes Classic. He said being the good man he is, he reached down and tried to pull him out of his boring mediocrity of a life and bring him to his level which is "simply glorious." He said he doesn't have a beef with him, but when you live a life like his, you eliminate the losers and the cling-ons. Tye charged into the ring. Roode stomped away at him at first. Roode fought him off. The crowd chanted "10! 10! 10!" Tye made a comeback. Graves said Tye was "classless" for attacking Roode after a match. Tye clotheslined Roode over the top rope, so Roode fled to the back as more "10!" chants broke out. Roode fumed on the stage.
-Charly interviewed Liv Morgan backstage. She asked about her feud with Billy Kay. They threw to a clip of last week's Liv vs. Kay match, ending when Peyton Royce interfered to help Kay win. Liv told Charly she doesn't need to run her mouth like Billy and Peyton. Billy and Peyton then attacked her. They beat her up and dragged her onto the stage. "I'm sorry, but Liv was about to get beat up, but then she got beat up again," said Billy. Peyton said they're putting Asuka on notice. "This division belongs to us," they said in unison.
-The announcers hyped Team Aries vs. Tucker Knight & Otis Dozovic up next. [c]
-A commercial hyped NXT headed to Auckland, New Zealand on Dec. 5 and Wellington, New Zealand on Dec. 6.
-They played Dusty Rhodes's WWF theme song right before the ring announcer introduced the next tag tournament match.
-A soundbite aired with Otis & Tucker. They said they're getting really hungry and it's about time they ate.
(3) OTIZ DOZVIC & TUCKER KNIGHT vs. AUSTIN ARIES & RODERICK STRONG – Dusty Rhodes Classic Tag Team Tournament
Aries walked out, billed at 202 pounds (perfect for Raw's Cruiserweight Division; just sayin'). When Strong walked out, Graves laughed and said they knew it'd be a great pick from the Greatest Man That Ever Lived, but he picked out the greatest tag team partner ever. Phillips said Strong has won titles everywhere he has gone. He listed Daniel Bryan, A.J. Styles, Seth Rollins, Samoa Joe, and Kevin Owens as past opponents. Aries hilariously made fun of Otis. He went for a test of strength, but took a cheap shot at Otis first. Otis might be wider than he is tall. Otis tagged in Tucker and rammed into Aries. Aries tagged out to Strong. The crowd chanted "Roddy! Roddy!"
Strong rebounded off the ropes, but Tucker dropkicked him. Then Tucker and Otis double-headbutted Aries, then double squashed Strong mid-ring. Then they leaped into the air and celebrated by colliding their bellies together.
Strong took over and isolated Tucker in their corner. Strong hit a nice dropkick. Phillips asked Graves what kind of guy Strong is. Graves said they've done things he can't talk about without fear of losing his job. Aries ducked a charging Tucker in the corner, and Tucker flew to the floor. Aries then dove through the ropes and speared him into the ring barrier. Aries then tagged Strong in. He finished Tucker with a running Sick Kick.
WINNERS: Strong & Aries at 5:15.
(Keller's Analysis: This was supposed to be about Strong, but Otis struck me as a potential cult breakout act for WWE. Just something about him. Strong looked good and is yet another good addition to NXT, which ideally will free up Aries, Roode, Nakamura, and Joe to get promoted to the main roster in coming months while he can be a centerpiece veteran world class worker to carry the main events for a while before his call-up.)
-Strong & Aries face TM61 in the quarter finals. Phillips said he's excited for that match.
-They went to Phillips and Graves on camera who reviewed previous first round tag tourney match-ups.
-A prepped segment aired with Andrade Ciem Almas discussing his reason for turning. He said in Spanish, which Charly translated, that in order be part of NXT, he had to take off his mask, but the respect wasn't reciprocated. He said he worked an entire lifetime and he has received zero yet he feels he deserves it. Charlie's translations were maybe one-forth as long as what he said. He then went into English and said now he doesn't care about respect, he cares about himself only.
(Keller's Analysis: This is such a better role for him. He's good playing the heel, even with facial expressions.)
-Sanity walked out to their music in a darkened, foggy arena. Graves said looking at these four unstable, terrifying human beings, it's no surprise Roode got out of dodge last week.
(4) NIKKI CROSS (w/Sawyer Fulton, Eric Young) vs. DANIELLE CAMELLA
Cross dominated from the bell with aggressive offense. Graves said he doesn't know what changed in Nikki since they saw her at the NXT Performance Center, but whatever it was, he likes watching it as long as he's not on the other end of her attack. Cross bit her own hand and then finished Camella with a fisherman's neckbreaker. "Part of me's fascinated by it, part of me's terrified by it," he said about Nikki and Sanity.
Nikki hit Young during a crazed post-match celebration. Young loved it. She went after Carmella again, and the ref reversed the decision. Young protested. Graves said she's rabid. He said he doesn't know what their mission is, but he doesn't want to be in their way.
WINNER: Camella at 1:05 via reverse decision.
(Keller's Analysis: Young really developed his "Mad Dog" Buzz Sawyer crazed persona in TNA last year and it's a really good fit for the Sanity gimmick. He's the standout personality playing off of everyone else.) [c]
-The announcers hyped Kota Ibushi & T.J. Perkins vs. Lince Dorado & Mustafa Ali next week.
-Shinsuke Nakamura then came to his entrance music. Graves said when Nakamura and Joe face off again, they better have the National Guard standing by. Nakamura said since Joe wants his NXT Championship at Takeover, come get it. "Do whatever you want, you're cheap daddy trick, I don't care," he said with his inimitable lisp. He said he'll just beat him with no mercy. He was interrupted by Patrick Clark. Nakamura rolled his eyes.
Clark sauntered onto the stage wearing an outfit beyond fitting description. Clark, all slammed out, caressed his earring and challenged Nakamura to a match. "You versus me, your velveteen dream, the Patrick Clark experience." He said if he's not sure what that is about, let him tell him. He entered the ring and got in Nakamura's space. Nakamura dropped his belt and kicked him to the mat. Graves said Clark came out "like it's 1999." Joe walked out and stared down Nakamura from the rap, but didn't come any closer. Nakamura gave Clark his signature Kinshasa Kick, then looked back at Joe as his music played. He leaned over the top rope like a cat in total relaxation, yet shot a death stare Joe's way at the same time as the announcers hyped their match at Takeover.
(Keller's Analysis: I'm not sure what Patrick Clark is up to, as I've seen Prince perform from the front row at Paisley Park and he's no Prince, but Nakamura's response to him was pretty funny. Fuming Intense Joe opposite of the supremely charismatic and confident Nakamura is great chemistry that would be making a big difference on the main roster in front of millions right now.)
FINAL THOUGHTS: I don't watch NXT to see a polished show packed with stars start to finish. I watch NXT hoping to see wrestlers trying characters on for size and developing their in-ring skills under the pressure of a live crowd and TV cameras, mixed with some established acts to keep everything watchable and professional. This had that mix, so that's good. NXT shouldn't be the "hottest brand in sports entertainment" as the expense of being "the place to see tomorrow's international stars today." The Dusty Classic first round is a bit of a mish-mash as there weren't enough established teams to really make the first round something to remember, but using it as a way to introduce Strong worked this week.
NOW CHECK OUT MY NXT REPORT FROM LAST WEEK: KELLER'S NXT TV REVIEW 10/12: Blake vs. Murphy interrupted by a frothing Samoa Joe wanting either Nakamura or his title, Dusty Tag Tourney with Glorious 10