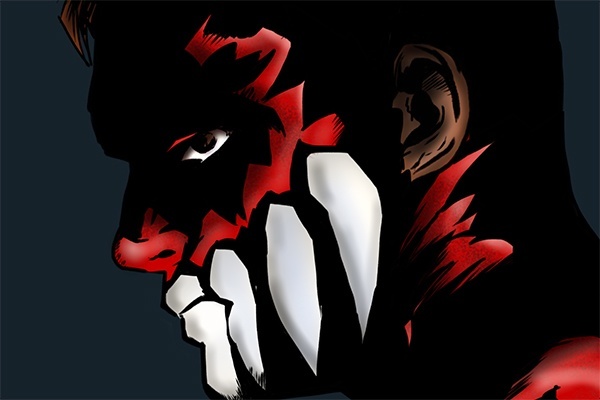 ---
SPOTLIGHTED PODCAST ALERT (YOUR ARTICLE BEGINS A FEW INCHES DOWN)...
---
The following are highlights of Finn Balor's press conference discussing his road back from injury, with the quotes featured in an ESPN article published last week…
•On whether returning at the Royal Rumble makes sense: "You know, that's obviously a huge rumor, and I would never be one to fuel the rumor mills. But to be a surprise entrant in the Rumble would be a huge moment for me. I'm sure it would create quite a buzz… Yeah, I'd probably get lapped on the way down to the ring if I didn't come out last."
Keller's Analysis: He has a point. If he returns from injury, there'd be a strong temptation to do his elaborate Demon ring entrance, but by the time he got to the ring, he'd have been passed by at least the next person. It's a good strategy since there's no formal rule for taking your time entering the ring, and the longer you're in the ring, the more chance you have to be eliminated. I'd actually like to see a formal rule established by WWE with the Rumble that you are officially counted out if you take longer than one minute to enter the ring and if you spend more than one minute outside of the ring during the match. That eliminates farcical situations where someone leaves the ring without going over the top and hitting the floor, and then never returns to the ring, or the blatant absurd cheating of a wrestler hanging out at ringside or under the ring hiding until they sneak in at the end to steal a win. With what's at stake in the Rumble, WWE should treat the structure and rules with some semblance of sports-like logic.
•On why a return at the Rumble might not be a good idea: "But right now, with the condition my shoulder is in, I'm not willing to risk sustaining any more long-term injury, just for the sake of two or three weeks. Since I got hurt, it was six months [out]. The target was to be back for WrestleMania. Everything's on plan, everything's on schedule."
Keller's Analysis: Good for him to be smart about not rushing back. 
•On whether he's ruling out the Rumble: "If the day of the Royal Rumble Vince McMahon says, 'You got your gear with you?' then I'm sure I'll be around. It's not something I want to risk unless I'm 100 percent confident that this is 100 percent."
Keller's Analysis: I hope Vince doesn't say that if Balor doesn't feel 100 percent, or if he does, that precautions are taken so Balor is limited in what he does physically so he's not putting his shoulder at risk of a setback.
•On his attitude toward the injury: "I try and look at the positives in every situation. For me, the timing was bad, but it's given me an opportunity to step back away from everything and assess where I've gotten to up until this point. Hopefully I'm going to come back a little rejuvenated and a little fresher after time off. I've been wrestling full-time for ten years. It's unfortunate. I wish it didn't happen. But it has, and you can't change the past. You've gotta make a positive out of the negative, and I think I've learned a lot about myself in the last couple of months, about what I value. I'm gonna come back a lot more rounded and focused than I was before. I'm excited about the Finn Balor that's going to come back, as opposed to the Finn Balor that I left behind."
•On making the best of the time away from in-ring action: "There's been so many things I've wanted to do for so long that I've kinda always never had the time to do, or just never thought I would get around to it," he said. "I've been trying to tick off a couple of things on the bucket list…. It's kind of nice to get a little break. Sometimes maybe when you take yourself out of it, you learn a lot more about yourself and maybe think about different ways of doing things. I think just not being able to worry so much about everything that's going on around you. I'm very much in a mindset that I take myself out of anything that I'm not involved in. I don't really pay attention to the news or stuff like that, or what's going on in politics. For me, I apply that same scenario to wrestling, because it's not important to me right now. What's important to me is getting my shoulder 100 percent. When I get a little bit closer to getting back in the ring, I'll be catching up on what I need to know. But for now, what I need to know is how to rehab my shoulder. That's what I've been focusing on."
Keller's Analysis: He's articulating a point I've made for years, which is that WWE could add some roster depth and variety (which they need now, post-roster split) by giving wrestlers roster-wide, systematic, mandatory extended time off each year, with something along the lines of either six weeks off twice a year or 12 weeks off once a year. The wrestlers would be physically and mentally refreshed, even if there would be a slight setback in ring conditioning which they'd have to "work off." But that's a small price to pay to just live a more well-rounded, healthier lifestyle where an injury isn't the only way to experience life outside of the pro wrestling grind. Not everyone should be expected to be as a single-minded as Vince McMahon. An argument could be made that WWE would be better off today if Vince himself took 12 weeks off once a year, or six weeks off twice a year.
---
NOW CHECK OUT THE PREVIOUS INTERVIEW HIGHLIGHTS: Jerry Lynn talks with "X-Pac" Sean Waltman about strange scene inside his first WWE locker room, why he wanted to lose ROH Title once he won it