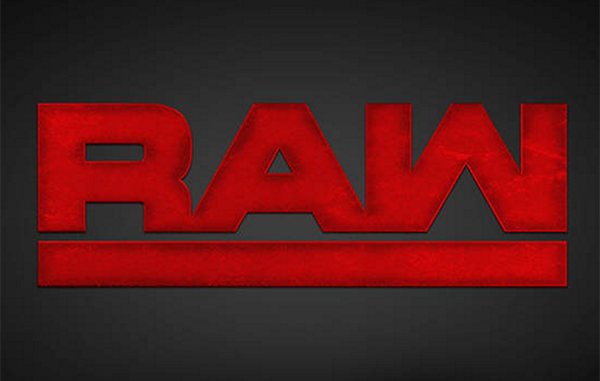 ---
SPOTLIGHTED PODCAST ALERT (YOUR ARTICLE BEGINS A FEW INCHES DOWN)...
---
RAW PREVIEW
JUNE 5, 2017
WILKES-BARRE, PA. AT CASEY PLAZA AT MOHEGAN SUN ARENA
By Joey Galizia (@RamJam89), PWTorch contributor
"LONG LIVE THE BEAST…LIVE LONG THE DESTROYER"
Extreme Rules was always going to be a one-match show. While the rest of the card more or less delivered, the reality of the situation is that there was no way the main event wouldn't steal the night considering the talent involved. The big story going into Monday is the build for a match that hardcore fans have been dreaming about for years: The Beast Incarnate Brock Lesnar verses The Submission Machine Samoa Joe. (Seriously how many times have you guys played this out on 2K?) With Brock not scheduled to appear until next week, WWE should take this opportunity to present The Destroyer as strongly as possible, and that seems like the route for tonight's show in Pennsylvania.
The rest of the participants will now move on as well. Odds are they'll all be able to get a shot at Lesnar's Universal Title at some point this calendar year, so branching them off onto different feuds can only help progress things in the long run. Finn and Bray technically have unfinished business, and Roman and Seth are destined to battle each other forever.
"THE BEGINNING OF THE END OF THE BEGINNING"
Alexa Bliss retained her title against Bayley in easily the worst matchup of the night (and the year probably) which makes sense since it followed easily the worst segment of the year (and probably ever). The mishandling of Bayley wasn't the only sin committed during this brief "feud" between two popular talents; Alexa Bliss has been booked and presented in a way that has been uninteresting and kayfabe or not, unrealistic. But the show must go on, and a new contender must emerge. Nia Jax has been absent as of late and will be looking to cash-in on Bliss's promise of a title shot. Sasha Banks could also be in the running, but something tells me that her recent partnership with Rich Swann may not be over yet. I'm actually totally okay with that, considering the chemistry the two obviously have. As for Bayley, I seriously hope creative sees the error of their ways, because hearing Baltimore boo the Hugger was a tough pill to swallow.
"RAISE THE BAR, SET THE BAR, BE THE BAR."
Cage matches are always a hard sell, and require A LOT of suspension of belief. That said, I rather enjoyed the tag-match and found it to be an interesting chapter in the return of the Hardys. Putting the belts on Cesaro and Sheamus makes all the sense in the world (especially with the Revival still on the shelf) as the tag division, although talented, lacks depth in terms of angles. As with all title changes, a rematch clause is at stake, and considering rumors that Nero and the Broken One are to split up, that may happen as soon as this evening.
"WHO…WHAT…WHEN…WHERE…WHY?"
-As another Raw approaches, so does the mystery of who keeps attacking Enzo Amore. The evidence could point to several suspects, including his friend who stands at 7 feet.
-Cesaro and Sheamus were not the only ones who reclaimed gold at Extreme Rules. The Miz's comeback tour has begun yet again as he "defeated" Dean Ambrose for his 7th reign as I.C. Champion. Personally, I saw many more options for the mid-card title to be had with Ambrose carrying the strap, but I guess that's why I'm not a booker. This rematch needs to happen also. Maybe tonight? Hopefully, because as much as I enjoy both guys this conflict dates back to when they both were on the blue brand and MAN am I ready to see new matchups.
-Neville remains your King of the Cruiserweights. Who dareth challenge the man next? Plenty of contenders actually: T.J. Perkins has every reason to want to throw down, Akira Tozawa has strong momentum after besting Brian Kendrick, and a returning Cedric Alexander has a few wins under his belt and looking to recapture that Cruiserweight Classic big moment. For the first time in a while, suspense in the 205 division. Austin Aries is still the man, but he's always exceled at being a bad guy, so now he'll have time to reinvent.
-The other big mystery centers around Kurt Angle. The General Manager received some cryptic information from Corey Graves about someone trying to ruin him. Most likely Stephanie McMahon will be involved in some way, but I think this may cut deeper than that. Mysteries are a great way to get eyes on the product, so expect this story to add another layer.
-The Golden Truth is preparing for a showdown for the ages. Old school Goldust has returned, and R-Truth is EXTREMELY upset about being betrayed. For God's sake, Truth was quoting Pulp Fiction, THAT MEANS IT'S ON.
Fallout from Extreme Rules. Will you be attending?
---
NOW CHECK OUT LAST WEEK'S COLUMN: RAW PRIMER 5/29: Reigns vs. Seth, Who Took Out Enzo, What's Next for Goldust, Alexa, Aries, more