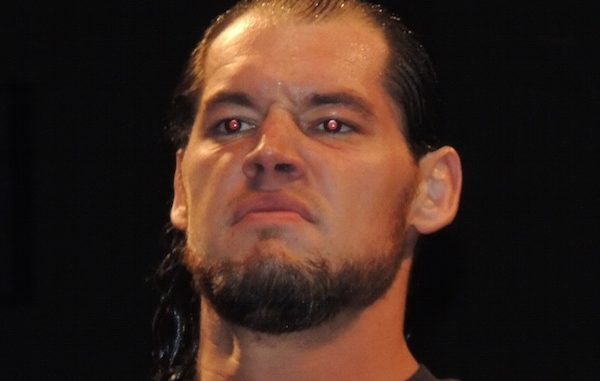 ---
SPOTLIGHTED PODCAST ALERT (YOUR ARTICLE BEGINS A FEW INCHES DOWN)...
---
SMACKDOWN PRIMER
JUNE 20, 2017
DAYTON, OHIO AT WRIGHT STATE UNIVERSITY NUTTER CENTER
By Joey Galizia (@RamJam89), PWTORCH SPECIALIST
"WOLF WITH A GUN"
This was always going to be Baron Corbin's destiny. For weeks the Lone Wolf had been tormenting his opponents in the MITB ladder match, and making sure at least several of them saw the End of Days. He furthered his heat attraction by attacking Shinsuke Nakamura MID-ENTRANCE right before the St. Louis crowd could show off their vocals. (What a bastard.) All these tactics would payoff for Corbin, who would eventually ascend the ladder, and grab his guaranteed WWE Championship contract. When will the cash-in happen? Probably not anytime soon, but that doesn't mean Baron can't gloat about his win in the meantime.
"THE PRINCE AND HIS COURT"
At this point if Corbin were interested in "cashing in" it would be on the modern day Maharaja Jinder Mahal, who strategically worked over the knee of Randy Orton for the duration of their rematch and capitalized on a distraction to defeat the Viper for the second straight PPV. The Missouri crowd was HOT for the Viper since for weeks he claimed he would not be beaten in his hometown. LIES. Fortunately it made sense since the Singh brothers attacked his father and YOU KNOW HOW ORTON IS ABOUT ATTACKING FATHERS. He LIT the Singh brothers up for such treachery. Unfortunately for him, he took his eyes off of Jinder for far too long. What's next for the Apex Predator? Does he use his seniority to earn another title shot in a match that can keep the Singh's out? Something tells me that this feud may not be quite over yet.
"HISTORY TARNISHED… BECAUSE OF A FOOL"
If there was one match to be real down about after Sunday, it was the "historic" women's MITB. After building up the event as a true landmark not only for women's wrestling, but professional wresting in general, it was James Ellsworth who ascended the ladder, grabbed the briefcase, and then handed it to the princess of Staten Island. WHAT THE WHAT? No matter your opinion on the subject, and regardless of if they make the heat work, that was just a POOR decision. General Manager Daniel Bryan has already tweeted that he plans on fixing the issue, but the wound is already pretty deeply cut. Carmella should have taken the opportunity  she had and cashed in when she had the chance.
"BLUE SUEDE"
-Meanwhile Naomi was able to fend off her most recent challenger, the ravishing Russian Lana. Lana faired far better than at first anticipated, but she could certainly use a few more workings in the ring. I was fine with the match they had, especially since it kept the belt on WWE's LITERAL ONLY BABYFACE CHAMPION Miss Glow.
-Rumors that Rusev may return. He never did get his title shot he asked for at MITB, and now that his Predators suffered a heartbreaking Stanley Cup loss, he's going to be breaking skulls.
-Mike & Maria made quite a debut on Sunday, and another appearance tonight is all but guaranteed. Where they will fit in is the question, but based on the reaction they got, I have my hopes up high.
-Kevin Owens is definitely wrestling tonight and he definitely wrestled last night, and he's the toughest dude in the world bar none. He may have come up empty in the big ladder match, but he's still U.S. Champ, and still the face of America. Where he and the other MITB competitors go from here is a mystery. Perhaps he continues his feud with Styles, even though A.J. and Nakamura were more than just teased. Maybe he reignites the forever feud with Sami Zayn, who looked the strongest he ever has in defeat on Sunday. Maybe Dolph Ziggler will look to make a difference again. So many questions, so many possibilities. Guess we'll just have to tune in to watch.
-205 after!
Fallout show. Time to get back on track.
---
NOW CHECK OUT LAST WEEK'S COLUMN: SMACKDOWN PRIMER 6/13: MITB "go home" show includes Team Babyfaces vs. Team Heels – expect all the finishers!