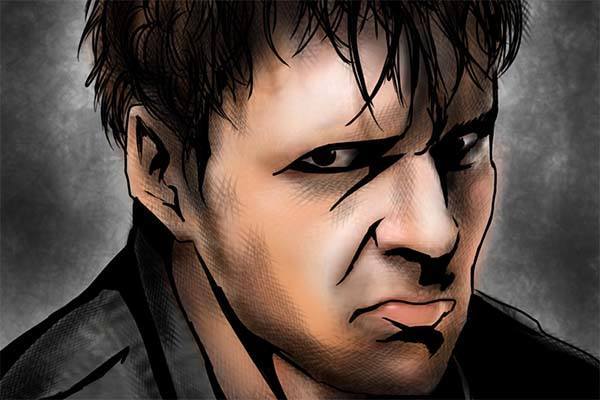 ---
SPOTLIGHTED PODCAST ALERT (YOUR ARTICLE BEGINS A FEW INCHES DOWN)...
---
RAW PREVIEW
JULY 24, 2017
WASHINGTON D.C. AT VERIZON CENTER
By Joey Galizia (@RamJam89), PWTorch contributor
"THE LEGACY"
In an age of news traveling at the click of a tweet, it's a damn miracle that Kurt Angle was able to keep his big reveal a secret as long as he has. That reveal in case you missed it was an early relationship that Kurt had back in the day that led to the birth of his son…Jason Jordan. (GASP.) Jordan has had one hell of a week. Not only has he rekindled his relationship with his biological father, but now he's a member of the flagship show and ready to make an impact. Will Kurt be looking to make up his lost time by giving his seed a main event shot? If WWE.COM is any indication, we are in the dawn of the "Angle-Jordan era."
"COME AND KNOCK ON OUR DOOR"
Roman Reigns has accomplished a great deal with his little time in the WWE, but he still has yet to defeat the Samoan Submission Machine. Last week during their brutal slugfest of a match, Braun Strowman returned to once again make life a living hell for the Big Dawg. However, he wasn't counting on Joe to be looking for a fight as well. Now it's obvious that these are the three men who are most likely to get a shot at Brock at Summerslam, but if neither man is willing to back down, there's a slight chance we may get one of the biggest multi-man matches in quite a while. I for one AM ALL ABOUT THROWING ALL THIS BEEF INTO ONE GIANT SANDWICH.
"FRIENDLY COMPETITION"
We wouldn't be talking about the WWE if we weren't mentioning the utter chaos that is their women's division. Since champion Alexa Bliss lost by countout at GBOF she's been pinned twice by the former champion Bayley on consecutive Raws. In the wrestling world, that is all the ammunition you need to earn a title shot. Problem is that Sasha still believes the shot is hers so she and Bayley bickered (albeit friendly unfortunately) in front of Angle in order to be named #1 contender. So what did Angle do? He booked a matchup tonight to end all the arguments. (Give the guy credit he's still performing his job whilst on the brink of scandal!) Will this finally be the divide that pushes these two longtime friends back into their once epic rivalry? Or will the Strowman of the women's division, Nia Jax, throw her name into the conversation yet again? All I know for certain is that Emma is on the bench and she should be batting cleanup.
"TOO MANY ROOKIES…NOT ENOUGH PROSE."
-Finn Balor faces off against the Drifter for the third week in a row, this time in a No DQ stipulation. Balor probably isn't too happy about getting gashed open from a guitar shot, so even if he doesn't dawn the paint, the demon will be kicking some ass tonight. Let's just keep are fingers crossed that he doesn't further injure his shoulder, which is rumored to be banged up again. (I'm sure that last part makes Wyatt happy though. The Eater of Worlds will most definitely be making an appearance.)
-Last week something amazing happened. Seth Rollins said "I'm sorry" to Dean Ambrose. It may have come years too late, but the apology was sincere and Seth even turned his back to Dean to let him seek any further revenge. Dean isn't fully on board yet, but having a common enemy in the Miz and his Miztourage is a step in the right direction. Tonight, they face the team in a two-on-three handicap tag match. Wonder if they still have any Shield tricks up their sleeve.
-Akira Tozawa may have pinned the champ, but he's currently invested in a feud with Ariya Daivari, and sporting an arm injury to boot. Titus has tried to protect his client, but Tozawa's recklessness may be his biggest kryptonite currently. In the meantime, perhaps Cedric Alexander will step up to the plate and take a stab at the king.
-Cesaro and Sheamus may be champs, but WWE has been focusing fully on the Hardys. They still haven't been able to defeat the Revival (who can honestly?) and their slowly starting to lose grips on their sanity. Day by day, they move closer to what we want. As for tonight, another step in a broken direction.
-Big Cass is a typical heel who adds nothing of value to the scene and Enzo Amore may have his days numbered in the company. Sometimes I really don't understand the business minds of this company.
4 weeks until Summerslam and I still have a bad taste in my mouth from the PPV last night. Let's hope team red doesn't fall into that pattern.
---
NOW CHECK OUT LAST WEEK'S REPORT: RAW PRIMER 7/17: The Kurt Angle mystery to be revealed tonight, plus big Summerslam implications with Joe battling Reigns