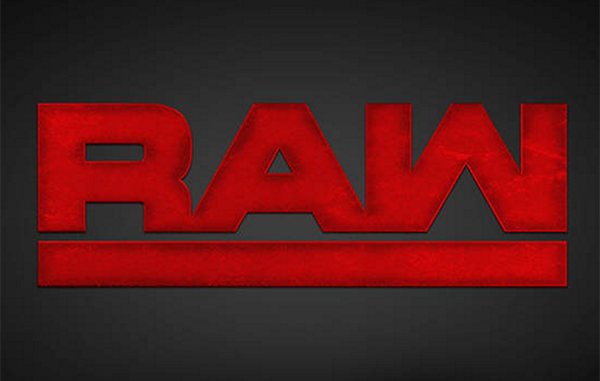 ---
SPOTLIGHTED PODCAST ALERT (YOUR ARTICLE BEGINS A FEW INCHES DOWN)...
---
KELLER'S WWE RAW REPORT
JULY 24, 2017
WASHINGTON D.C.
REPORT BY WADE KELLER, PWTORCH EDITOR
Announcers: Michael Cole, Corey Graves, Booker T
[HOUR ONE]
-A video package aired on the return of Braun Strowman last week, interfering in the Samoa Joe vs. Roman Reigns match to determine the no. 1 contender for Summerslam's WWE Universal Title match against Brock Lesnar.
-Cole introduced the show as the camera panned the crowd and Kurt Angle's entrance music played. As Angle walked to the ring, Cole said Angle is all smiles this week after introducing the world to his biological son, Jason Jordan. Graves said Angle must feel like the weight of the world is removed from his shoulders. Angle welcomed viewers to Monday Night Raw. He said for the last few months he's been dealing with a personal matter that was preventing him from focusing on his job as Raw General Manager. He said last week he got to introduce the world to the son he never knew he had. He said at first he was terrified. He said tonight he'll have his very first match on Monday Night Raw. He said he has given him an opportunity, and the rest is up to him.
(Keller's Analysis: Disappointing they still aren't bothering to explain how Raw acquired Jordan's services from Smackdown, and if they got anything in return.)
Angle shifted to discussing Summerslam. He said last week he gave Samoa Joe and Roman Reigns a chance to decide who would face Brock Lesnar at Summerslam, but Braun Strowman interfered. He said he gave the matter a lot of thought. When he was about to announce his decision, Strowman interrupted. Graves wondered if that's who Angle was about to announce. (Cole said he had no idea, but he should have said, "Of course not, Angle wouldn't reward Strowman for interfering in last week's match by giving him a title shot!") Cole said Strowman believes he should be the man. Booker wondered if Strowman cares what Angle was about to say. Cole said of course, if it has to do with Summerslam. Booker then laughed, like he always does when someone calls him out for saying something that makes no sense. Strowman got in Angle's face and said he better have been about to announce his name because unlike Reigns and Joe, he won his match at Great Balls of Fire "and I do not fear Brock Lesnar, Brock Lesnar fears me."
Joe came out next to a "Joe!" chant. Graves said Lesnar "just barely got by Samoa Joe." Booker said Joe's stock went up. Joe said to Barun they have not crossed paths much since he got there. He said he wanted to explain to him who he is. He said his name is Samoa Joe and he is the man who tamed the Beast and came within seconds of putting him to sleep at GBOF. He said he is the man who does not fear Lesnar "and I definitely don't fear you." Braun got bug-eyed and stepped toward Joe. He said the only reason he's giving him the courtesy of not kicking his teeth down his throat after what he did last week is simple: "All you accomplished was saving Roman Reigns from losing to me for a third time straight." Joe turned to Angle and said obviously Braun and Roman have a lot to settle, but at Summerslam he needs to give The Beast to him.
Reigns's music interrupted and Reigns marched out to his music. Cole said this is becoming a combustible situation on Raw. Boos erupted. When Reigns entered the ring and his music stopped, boos rang out. Nothing crazy intense, but more boos than cheers. Reigns said Joe comes out there and talks about what he "almost did." He said Joe hasn't done anything around there. He told Braun he's been around for a hiccup and he hasn't done anything. He said in five years, he's been a tag team champion, the U.S. Champion, and a three-time WWE World Heavyweight Champion, and he's won the Royal Rumble. "It was in Philly, and it was loud that night," he added. "I've been a part of five WrestleManias, three of which I've main evented." He said at the last one, he retired the Undertaker. He asked Joe and Braun, "Please, tell me what you all have done here. I'll wait." He paused, then said they haven't done anything. He stepped toward Joe and Braun. Angle stepped between them. He said they all make valid points, so he's changed his mind again. He said at Summerslam Brock Lesnar will face Joe, Reigns, and Strowman in a Fatal Four-way match.
As Angle tried to leave, Joe asked him what he was doing. Joe said there's only one man who has gone to war with Lesnar one-on-one and that's him. Braun said he just cares about piling bodies. Reigns shook his head and said, "Man, shut up." He punched Braun. Strowman grabbed Joe and Reigns by their throats. Joe and Roman broke free and attacked Braun. They knocked him to the floor and then knocked him over the ringside barrier. Joe popped an unsuspected Reigns, with his guard down, in the chest. He threw him into the ring and punched away. Reigns fought back. Joe headbutted him, but then turned and got clotheslined by Braun. Braun then threw Reigns hard into the ringpost. Angle called for help from security. The crowd booed. Braun kicked and elbowed and clotheslined and tossed them out of the ring. He tossed one guy about 15 feet out of the ring. Joe then put Strowman in the Coquina Clutch. Bo Dallas, Heath Slater, Curtis Axel, Goldust, Revival, Curt Hawkins, Karl Anderson, and Luke Gallows tried to pull them apart. Braun shoved them all off of him. Reigns then speared Strowman into Joe and onto a pile of other wrestlers. Cole said they need to send in the National Guard.
Reigns cleared the ring of everyone, but Braun attacked him from behind. Then he gave Reigns a running powerslam. Braun's music played as he paced in the ring and wrestlers at ringside held Joe and Reigns back from running back in. Cole wondered what would happen when you have those four in the ring at the same time "with really no rules."
(Keller's Analysis: Really good opening segment. Everyone played their parts well. Reigns was really strong here and seems to finding his groove as a character. The acknowledgment of the backlash to him at the Philly Royal Rumble was sly, and being a good sport about it can help win over some people who don't like him or accept him as a top act.)
-They went to the announcers on camera. Graves said they'll need to reinforce the ring. "This may level Brooklyn!" he said. Booker yelled, "Let them fight!" Cole said this is an incredible Raw because for the first time in two years, Dean Ambrose and Seth Rollins will team against Miz & The Miztourage, the first teaming of Seth & Dean in nearly two years. He called it a "partial Shield reunion of sorts." Also, Sasha Banks vs. Bayley, winner faces Alexa Bliss at Summerslam. They also plugged Big Cass vs. Enzo and Finn Balor vs. Elias Samson in a no DQ match. [c]
-Before the match, Elias Samson introduced himself and asked the crowd, "Who wants to walk with Elias?" Boos. He said he didn't like hurting "one of my babies" last week (meaning his guitar) as they mean a lot to him. A "We Want Balor!" chant broke out. He dedicated his song to Balor. He asked everyone to keep their cell phones down and hold their applause until after he is finished. "Last week Finn Balor earned a walk with me; wound up beaten and depressed, just like everyone here in D.C.; but tonight Finn Balor is going to learn what it's like to meet me with no rules." Balor's song interrupted.
(1) FINN BALOR vs. ELIAS SAMSON – No DQ match
Balor went to work on Samson right away, throwing his jacket at him and attacking. He threw Samson to the floor, then dropkicked him through the ropes. Balor went to ringside and threw Samson back into the ring. Samson bailed out to the other side of the ring. Balor chased him down and jumped him from behind. They cut to a break. [c]
Balor took it to Samson after the break at ringside. They replayed the clip of Samson bashing Balor across his left shoulder and head last week, noting that this week Balor had his shoulder taped. Booker said "a little tape isn't going to help the situation." (That's just not true.) Cole said the tape is a target for Samson, and soon it was. Samson went on sustained offense. Cole talked about the charm Samson wears around his neck and said he is a big gambler. He said he loves to take bets and play blackjack and poker. He said he won the charm when a man told him he couldn't turn $20 into $5,000. Booker said while he was rambling about Samson's gambling issues, Samson was attacking Balor's injured shoulder. Samson wrapped it around the ringpost. Samson grabbed a chair. Balor elbowed him in the head before he could use it. Booker said he smells money with Samson because he has all the tools. Graves said "as a competitor he's very, very competent," which is the biggest compliment he muster considering his long disdain for him dating back to NXT. Balor fought back and grabbed a chair at ringside. The crowd cheered. He entered the ring, but Samson kicked him and then bashed him across his back with the chair. They cut to another break. [c]
Samson kicked Balor to the floor after the break. Then he kicked him into the ringside barricade. Both spots looked a little choreographed. Samson gave Balor a nasty shoulder-breaker for a two count. Samson wedged a chair in the corner, but Balor reverse-whipped him into it. Balor played to the crowd, then caught Samson in the ring apron and punched away at him. Cole said it reminds him of Fit Finlay. He stomped away at him until Samson fell behind the ring apron. "Samson has disappeared," said Cole. When he popped up, Balor gave him a running kick. Balor charged and nailed Samson in the chest with a running dropkick. Balor picked up the chair at ringside and bashed Samson with it a few times. Then he tossed it aside and hit Samson with a running basement dropkick. Cole said it's been a great match-up "between these two young Superstars." Balor then landed the Coup de Grace. The lights went out and Bray Wyatt's image appeared on the big screen. The lights came on, and Bray gave Balor the Sister Abigail mid-ring. Bray watched upside down in the corner as Samson draped his arm over Balor for the win.
WINNER: Samson in 19:00.
(Keller's Analysis: Really good match. Samson is moving up the ranks quickly with performances like that. He sold the chairshots well, his body language looks major league, he carries himself like a star, his offense was crisp and believable. Those are things Vince looks for. Balor is going to get credit for his role in all of that, too, I'm sure!)
-The announcer hyped Jason Jordan's Raw debut was coming up. [c]
-A video recap aired of the Angle-Jordan announcement last week on Raw and the clips of the Angle-Jordan sit-down interview on WWE Network with Renee Young after Raw.
-Renee interviewed Angle backstage. Angle said Jordan wanted to wrestle right away and prove he can do it on his own. He said he'll prove to the WWE Universe he can be a successful singles competitor. Angle was all smiles and said he has butterflies in his stomach, and Jason does too. He said he has every confidence that Jason will do extremely well. In walked Emma who said she is happy for him and his family, but it's time for the focus to be on her. She said she started the Women's Revolution, but she's on the sidelines for some reason. She asked what she has to do to get noticed. She said, "I know, maybe I'll start dating your son." Angle said she can prove herself in the ring with Nia Jax. Emma wasn't happy with that.
-They showed Enzo warming up backstage. He was interrupted by Big Show who asked Enzo if he's sure he wants to do this. Enzo said he is. He said last week didn't go according to plan, but he has a new plan – which is "screw plans, just bring the fight." [c]
[HOUR TWO]
(2) ENZO vs. BIG CASS
Before the match, Enzo said the key that starts his ignition is "all you people." He said he isn't a pitstop. "This is a marathon, not a sprint," he said. He told Cass he's like a finish line and he can't wait to run into him. He said there's only one world to describe him – SAWFT." Enzo moved fast, but Cass no-sold and then swatted away an Enzo dropkick. He bashed his back with a forearm. He dropped an elbow on him twice, then kicked him in the ribs. Enzo gasped. Cass stepped on his head. He just stayed on him with a methodical beatdown. Enzo eventually showed some life with some punches to Cass's stomach, but Cass shoved him hard into the corner and rammed him over and over into the turnbuckle. Then he stomped away at him rapid-fire in the corner. He finished him with a vicious looking running big boot. Cole said Enzo had a couple of opportunities and he admires him for trying, but now it's time to move on.
WINNER: Cass at 3:30.
-Afterward, Cass attacked Enzo further. Cole asked Graves and Booker how they can condone this. Big Show then came out. Cole said finally someone with some sense. Enzo held Cass by his neck and threatened to twist if Show got near him. He shoved Enzo at Show, then kicked Show. Cass dropped two Empire Elbows. Cole said something has happened to Cass along the way. Booker said someone got in his ear and told him he could become a champion and make a whole lot of money. Show sat up, so Cass kicked him again and dropped two more big Empire Elbows. He stomped away at him a half dozen or so more times. This dragged a bit and began to lose steam. Cass bent over and trash-talked Show, then stomped on him more. Some boos, mostly silence. Fans were ready to move on. Cole said Cass left Big Show in a heap in the ring.
-Cole said there won't be a Cass & Enzo reunion anytime soon, but there will be a partial Shield reunion. Graves plugged Bayley vs. Sasha.
-Renee interviewed Alexa Bliss backstage. She asked if she has a preference whom she faces. Alexa said she's not worried about Summerslam. She said tonight WWE will see a friendship destroyed between Sasha and Bayley. She said they'll tear each other apart for the honor to meet her at Summerslam. She said Sasha's ego cannot handle losing, but if Bayley loses she'll be at home crying with the Bayley Buddies all deflated around her watching Sasha steal the spotlight from her for the millionth time, but this time it'll be at Summerslam on the big stage. She said the only real winner tonight is her, Bliss. [c]
-Cole plugged the WWE TapMania app. Graves said it's one of the most fun games he's played ever.
(3) EMMA vs. NIA JAX
Emma tried to take out Nia's legs early. Nia fought back and easily beat Emma with a flip senton splash.
WINNER: Jax in 2:00.
-Charlie Caruso interviewed Akira Tozawa, who had his shoulder taped. A clip aired of Ariya Daivari attacking Tozawa on 205 Live last week after losing to him. Back at the interview, Tozawa said that's why he wants a rematch. Titus O'Neal walked in and said he's been looking all over for him. He said his shoulder is a liability right now, so he went to both Angle and the medical staff and got his match against Daivari cancelled. Tozawa wasn't happy. Titus said it's for his own good. Tozawa was upset. He marched toward the ring. "This is my business," he said. Titus asked, "Do you want to prove a point or do you want to be a champion." They went up some steps that were labeled exit, not entrance, with an arrow pointing the opposite direction they walked. They made their way down the ramp. [c]
Tozawa called Neville to the ring and started a "heya!" barking chant. Neville walked onto the stage. He told Tozawa he seems to have forgotten what he's about. He told Tozawa that his shattered confidence is all because of him. He mockingly complimented Tozawa's fighting spirit as admirable. He said he tried to warn Tozawa, but he decided to trust the false promises of Titus O'Neal. "Where did that get you?" he asked. He entered the ring. He told Tozawa he is a pathetic joke and he has become nothing but a shell of his former self. Tozawa attacked Neville with some kicks and then leaped off the top rope with a senton splash. Tozawa clutched his left heavily-taped shoulder in pain. Daivari then attacked Tozawa. Daivari then grabbed Neville and gave him his nasty yank clothesline. Daivari then posed for the hard camera and smiled before leaving the ring.
-They went backstage to Bailey tying her boots. Sasha then walked up and asked if Bayley heard what "that little troll said about us." Bayley was cool about it and said their match won't change their friendship. Sasha said she can't wait to get her hands on that troll and face her at Summerslam. Bayley said Sasha better concentrate on tonight's match first. Sasha asked what that meant. Bayley said she wants to be champion as much as she does. Sasha said they can go out there and prove who is best. Bayley said may the best woman win. Sasha said she will.
(Keller's Analysis: Good tension between them there build to their match.) [c]
-A sponsored clip aired of Shane McMahon's return to Raw last year.
-They went to the announcers who reacted to there being only one Shane. Then they threw to a highlight package of the opening segment.
-Renee interviewed Jason Jordan. She asked about his first Raw match against Curt Hawkins. Jason said he's thankful for the opportunity. He said he realizes all eyes are on him now, but he can handle the scrutiny and pressure. She asked if he's nervous. He said he has butterflies. She said this has been an emotional few weeks for him. Jordan said this is incredible, but its unbelievable at the same time. He said this man he grew up emulating and idolizing his entire life is his biological father. "My hero is my father," he said. "Renee, I'm not poet, but if I could put it into words, imagine if you had one of the wildest dreams and it came true." Some "boring" shouts could be heard. He said he doesn't know what to do with himself. He said right now he's focused and determined because he's going to go out and win his first match on Raw.
(Keller's Analysis: There's something about his demeanor that suggests he's up to something.)
-Seth walked up to Dean in the locker room. Dean stood and asked what he wants. Seth suggested it's kind of a big deal to team up for the first time in three years. Dean was less enthusiastic. Seth suggested at the bare minimum they come up with a gameplay. Dean said he's not interested in that. Seth asked if Dean just wants to lose to Miz yet again. He said Miz has help. "There are three dudes we have to worry about," he said. Dean said Seth has to worry about three guys, but he has to worry about four, indicating the trust in Seth is not back yet. Dean walked away. The crowd oohed.
-Bayley's ring entrance took place. [c]
(4) BAYLEY vs. SASHA BANKS – Winner gets Raw Women's Title shot at Summerslam
Sasha's ring entrance aired. Bliss joined the announcers on commentary. The bell rang 52 minutes into hour two. Booker said he never made any friends in the business because sooner or later you have to thrown down with them. Graves said he likes Bliss's term for Bayley & Sasha: "Team Gag Reflex." He said he'd wear that on a t-shirt. They cut to an early break. [c]
Graves asked Bliss whom she'd rather face. Bliss said she'd face either of them. She said Sasha is obsessed with her and jealous of her. She said it's understandable because she's the goddess of WWE.
[HOUR THREE]
At 11:00 Bayley set up a superplex. Banks blocked it and knocked Bayley to the mat. Banks then landed a top rope frog splash for a two count. Bayley then "reversed" Banks and leverage pinned her. Graves said this Bayley isn't the same Bayley that Bliss stepped into the ring with before.
WINNER: Bayley in 12:00.
-As Bayley's music played, both women recovered from the match and soaked up the results as they looked over at each other. Sasha sold the agony of defeat. Graves said tonight Bayley was the better woman. Bliss then walked to the ring and held up her belt. Bayley got up and walked toward her and nodded and had a few words.
-Renee interviewed Hawkins backstage. He said he doesn't care about Jordan, but that's all anyone is taking about this week. He said he wants to give everyone something else to talk about. He said he's going to ruin his Monday Night Raw debut, and then everyone will be talking about him.
-They went to the announcers who threw to a video on their involvement in the Special Olympics focused on a speed skater, Kornell Gray. [c]
-The Smackdown commercial asked what's next for Jinder Mahal after he defeated Randy Orton at Battleground.
(5) CURT HAWKINS vs. JASON JORDAN
Hawkins stood mid-ring after the break. Graves said he started in NXT the exact same time Jordan did. He said they've been friends a long time. Cole noted that Jordan was part of the American Alpha tag team with Chad Gable. Graves said Jordan said on Twitter he is proud to be "gold blooded." He said he has a strong future. Hawkins slapped Jordan before the bell. Jordan responded by nodding and then taking it to Hawkins aggressively with wrestling takedowns. Then he gave him a back suplex for a two count. They showed Angle watching backstage (from a totally normal viewing angle!). Hawkins grabbed the ropes and bailed out to ringside. Cole talked about Jordan's background in wrestling. Hawkins took control by punching Jordan from ringside. Jordan made a comeback after Hawkins trash-talked him. He was aggressive and vicious. He pulled down his straps after an overhead suplex, he charged Hawkins hard in the corner and then gave him a lift-and-drop neckbreaker for the win. It wasn't super-tight, but overall worked well enough. Cole called it a very successful debut. Booker said he has a mean streak and he likes it. They showed Angle smiling like a proud dad backstage. Jordan smiled on his way out of the ring.
WINNER: Jordan.
(Keller's Analysis: It seems pretty clear they're headed toward Jordan being too aggressive and vicious, and Angle eventually getting uncomfortable with it and trying to rein him in, only for Jordan to break his heart or snap and turn on him. At least that's my take from the subtle (for pro wrestling, that is) body language in his interview and match style. I like it.)
-The announcers commented on highlights of The Revival beating The Hardys last week.
-They showed The Revival backstage heading toward the entrance stage for their segment next. [c]
-Graves plugged that on 205 Live tomorrow night, Tony Nese & TJP face Cedric Alexander & Rich Swann, plus Daivari vs. Neville.
-Caruso interviewed The Revival in the ring. Well, she tried, but Scott Dawson said he knows what she's going to ask them, so from now on they'll handle this. He told her to leave the ring. She did. Dash Wilder then said The Revival is so special because not only did they dominate NXT and show they are the greatest tag team walking the planet today, but now they're on Monday Night Raw ready to take control. Dawson said they sent the New Day packing to Smackdown and they left the Hardys completely irrelevant. He said they hear that Big Cass dumped Enzo at the mere presence of "The Top Guys." They were interrupted by Luke Gallows & Karl Anderson.
Anderson said the people don't want to listen to this anymore. They talked about how they were first at everything Revival have done, including beating up the New Day, beating up the Hardys, and they were even bald first.
(6) KARL ANDERSON & LUKE GALLOWS vs. THE REVIVAL
They showed Sheamus & Cesaro watching backstage. Gallows & Anderson clotheslined Revival over the top ropes going into an early break. [c]
A few minutes later, Anderson and Gallows set up a Boot of Doom on Dawson, but Dash grabbed the leg of Anderson as he ran the ropes. Dawson clipped Gallows from behind. They then set up a move on Anderson, but the Hardys interrupted. The crowd popped. The Revival gave a distracted Anderson their Shatter Machine finisher.
WINNERS: The Revival in 8:30.
-Afterward, The Hardys ran into the ring and attacked The Revival. Cole said they were just doing to them what the Revival did two weeks ago. Graves said it's not fair because Revival just wrestled. Booker said it's payback. Matt hit the Twist of Fate, and as Jeff set up a Swanton, Dash rolled out of the ring to safety with help from Dawson.
-Backstage Miz told Curtis Axel and Bo Dallas that they will be a big cohesive unit, whereas Seth and Dean are the opposite. Maryse compared Miz's performance in "Marine 5" to Tom Cruise in "The Mummy." Miz said exactly. He said they will prove tonight that Seth and Dean are "nothing but a box office bomb waiting to happen." [c]
-Cole plugged that next week Miz TV will feature Jordan as his guest.
-Graves said they also signed Reigns vs. Strowman vs. Joe next week Pittsburgh.
(Keller's Analysis: That's a big match to give away on TV before Summerslam.)
-They showed Wale sitting ringside.
(7) DEAN AMBROSE & SETH ROLLINS vs. THE MIZ & CURTIS AXEL & BO DALLAS (w/Maryse)
Dean and Seth came out first, but separately. Miz came out with his Miztourage. Graves said Miz has had a Midas Touch on the careers of Axel and Dallas. After some offense by Dean and Seth, Miz eventually tagged in and took over on Seth. Cole said it's been three years and a lot of water has passed under the bridge between Seth and Dean. Graves asked Booker if his brother ever forgave him for stealing the spotlight. Booker said he and his brother didn't talk for five years, but it was family business, and he didn't stab him in the back. Seth came back with a slingblade. Dean tagged in and chased Miz around ringside. Axel tried to cut off Dean, but Dean kneed him and tagged in Seth. Then they each gave him rapid-fire kicks. They fended off Bo. Miz tried to attack them from behind, but they turned and Miz fled to the floor. They cut to a break, with Cole talking up the teamwork of Dean and Seth. [c]
The heel trio isolated and beat down Seth after the break. Miz DDT'd Seth after a distraction by Dallas. Miz threw the Yes Kicks at Seth's chest, but Seth ducked a final one and schoolboyed Miz for a two count. Seth was slow to get up, but Dean played to the crowd to get a hot tag.
[OVERRUN]
Cole reset the show as the camera panned back to show the arena bowl. Seth then managed to avoid Bo and hot-tag in Dean. He went to work on Bo. He also fended off Axel's interference with a neckbreaker. He gave Bo a bulldog and then gave an interfering Miz a forearm. Dean then slingshot himself onto Miz at ringside. He threw Miz into the time keeper's area. Dean then schoolboy Bo for a two count. Bo fought back with a forearm, but Dean fired back with a Lunatic Clothesline. Dean climbed to the top rope. Axel tried to knock him off. Dean leaped off and hit Bo with an elbow to the face for a two count, broken up by a Miz boot. Seth clotheslined Miz over the top rope. Axel yanked Seth to the floor and shoved him hard into the barricade. Axel asked for a tag from Bo. Dean backdropped Bo and went for Dirty Deeds against Axel. Axel blind-tagged in Miz, who gave Dean a Skull Crushing Finale from behind. Seth broke up the pin attempt. Bo charged at Seth, but Seth ducked, and Bo clotheslined his face on the bottom rope. Cole sold it big and said he almost got decapitated. Ouch. Miz charged at Dean, but Dean backdropped him to the floor. Seth and Dean struggled to stand, but did. They stared at each other, then ran with stereo dives through the ropes onto Bo and Axel at ringside. Miz surprised Dean with a DDT or a small package (not clear what he was going for there) as he re-entered the ring for a two count. Seth broke up a Miz attempt at another Skull Crushing Finale. Dean then gave Miz a Dirty Deeds for the feel good win. Cole called it impressive.
WINNERS: Seth & Dean in 17:30.
-Seth offered a post-match fist bump, but Dean rolled to the floor and decided to leave without a group celebration. Graves said Dean left Seth hanging.
(Keller's Analysis: Good match and a feel-good win, but I like that they didn't have Dean that quickly embrace trust in Seth.)