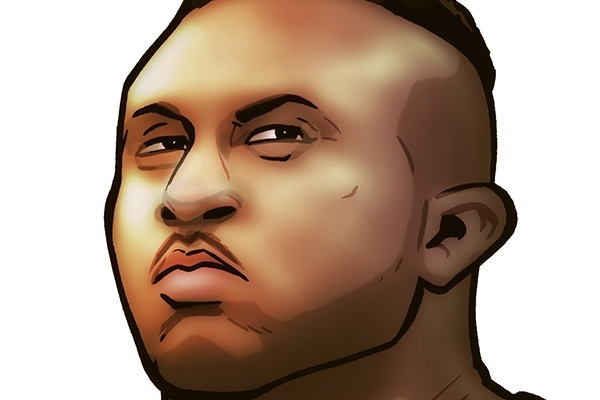 ---
SPOTLIGHTED PODCAST ALERT (YOUR ARTICLE BEGINS A FEW INCHES DOWN)...
---
The following report was originally published five years ago this week on PWTorch.com…
---
WWE NXT Report
May 29, 2013
Taped at Full Sail University
[Q1] No pre-credit video package, but this should be a big week as the NXT Battle Royal determines the #1 contender to the NXT Heavyweight Title.
The Wyatt Family is out for a non-title match against Travis Tyler and Sawyer Fulton, already in the ring. And, Brad Maddox and Tom Philips are in the booth.
1 – TRAVIS TYLER & SAWYER FULTON vs. THE WYATT FAMILY – Non-title Tag Team match
Tyler and Harper start it, and Harper is immediately in control. Rowan keeps chanting "yeah yeah yeah" as he delivers offense to Tyler. Tyler manages to tag in Fulton, who manages two punches before a big boot drops him. Harper keeps up the "yeah yeah yeah" and a big clothesline ends it.
WINNERS: The Wyatt Family in 2:45. Basic enhancement match.
Stephanie McMahon has an "historic announcement" in a taped segment. She is announcing an NXT Women's Championship. She immediately name-drops Paige, Summer Rae, and Emma as well as "others" as the ones chasing it in a tournament.
[ J.J.'s Reax: Wow, that wasn't what I expected. I thought that there would be something about the new training facility. This shows just how much weight the Divas carry on NXT, especially compared to the main roster. Paige is the easy winner here, unless they have other plans for her. But, it does seem like WWE likes to give folks a run with an NXT title before sending them to the main roster (e.g. Seth Rollins, Big E. Langston, The Wyatt Family), so a title on Paige could mean a roster call up for her.
Emma dances her way to the ring, and the audience does the Emma dance. She's facing the talented and now-released Audrey Marie.
2 – EMMA vs. AUDREY MARIE
Emma has suddenly gotten almost as much support as Paige. After the bell rings, she demands her music be played so she can dance again. Marie shoves her down to big boos and then unloads. Jackknife from Emma, but Marie bridges out. They try to trade backslides, but Marie backs into the ropes so Emma transitions to a modified tarantula that Philips calls the "Dil-emma." Catapult into the "Emma-lock" and Marie taps out.
WINNER: Emma via submission in 3:00. What a shame to see Audrey Marie released. She has obvious talent and a fantastic look, and carries herself well in interviews. Of the seven recent NXT releases, the only one more puzzling was Derrick Bateman. Emma went from getting no reaction a few weeks ago to being maybe the second-most over person on the roster.
Renee Young is about to interview some Beer Money knock-offs when some hairy guy with a bad fake accent busts in, says he's their manager, and takes them to the ring.
[Q2]
3 – BRANDON TRAVEN & JAKE CARTER vs. SCOTT DAWSON & GARRETT DYLAN (w/Sylvester LeFort)
Scott Dawson is chugging JR's BBQ sauce straight from the bottle on the way to the ring.
Carter and Dawson start it off. Carter with control, but a ref distraction lets Dylan interfere and give Dawson an edge. Carter is isolated for a stretch. Carter finally tags in Traven but Traven quickly walks into a spinebuster from Dawson followed by a top rope double ax handle from Dylan for the win.
WINNERS: Scott Dawson & Garrett Dylan. Basic county fair action here. Traven's been released, but we never saw much of him to begin with, if ever.
Another release, Derrick Bateman, is out with a new haircut and a good reaction. He's facing Big E. Langston.
4 – DERRICK BATEMAN vs. BIG E. LANGSTON – Non-title match
Bateman out of the bell with rapid-fire offense and puts Langston in the corner and keeps him there. Langston powers out of ten punches in the corner and dumps Bateman on the mat. The straps are down and the Big Ending finishes it.
WINNER: Big E. Langston in 1:00. Sad that this was Bateman's last match in WWE, at least for now.
Post-match, Bateman takes another Big Ending and the five count.
Ad is for Kassius Ohno and Corey Graves to face the Wyatt Family in what seems to be a non-title match.
Big E. Langston is on commentary for the Battle Royal. Corey Graves is the first one to get an entrance, and the ring is already packed. Bray Wyatt is next with the mask and apron, followed by Kassius Ohno, Adrian Neville, Bo Dallas, and Mason Ryan. If they hadn't just announced the new NXT Women's Championship, I'd have even money on Paige joining this match.
[Q3]
5 – BATTLE ROYAL – Winner is #1 contender to the NXT Heavyweight Title
Langston is already struggling on commentary even as he's thrown softballs.
(1) Mason Ryan eliminates Sakamoto.
(2) Mason Ryan eliminates Briley Peirce.
(3) Mason Ryan eliminates Curt Hawkins.
(4) Mason Ryan eliminates Alexander Russef.
(5) Mason Ryan eliminates Barry Corbin?
(6) Mason Ryan eliminates Knuckles Madsen.
(7) Mason Ryan eliminates Mike O'Rielly.
(8) Mason Ryan eliminates Yoshi Tatsu.
(9) Mason Ryan eliminates Dante Jackson.
(10) Mason Ryan eliminates Aiden English.
(11) Mason Ryan eliminates Sami Zayn.
These eliminations occurred within a minute.
Ryan wanted to powerbomb Neville out, but Neville transitions to a huracanrana to send Ryan out instead. Even Neville is stunned.
(12) Adrian Neville eliminates Mason Ryan.
[ Commercial Break ]
O'Brian and Wyatt face each other. O'Brian yells at Wyatt who asks for peace, then clocks O'Brian. O'Brian kicks Wyatt out of the ring, but not over the top rope. O'Brian delivers even offense to Dallas and Neville, then turns his attention to Graves who gets a boot up. Graves and Ohno double team O'Brian and eliminate him. Wyatt sneaks in a dumps the new team out.
(13) Corey Graves and Kassius Ohno eliminate Conor O'Brian.
(14) Bray Wyatt eliminates Corey Graves and Kassius Ohno.
Sister Abigail to Dallas and Dallas is out in the middle of the ring. Enziguri from Neville and he somehow pushes big Bray Wyatt over the top.
(15) Adrian Neville eliminates Bray Wyatt.
It's now the short-lived tag team champion pairing of Dallas and Neville alone in the ring.
Dallas wants a spear, but Neville low-bridges him. Dallas clings on and Neville tries to pry him off the ropes. Dallas pulls Neville out of the ring but only one foot touches. They both barely make it back into the ring. They trade blows and Dallas gets the boos and Neville gets the yeahs. Neville turns the pace up, but runs the risk of being knocked out. Roundhouse kick and Neville goes for the corkscrew SSP but Dallas gets his knees up and quickly follows up to send Neville to the floor.
WINNER: Bo Dallas in 8:30. Thankfully short for a battle royal. Good use of Ryan to believably clear the ring to make some space. Bo Dallas was not on my list of folks I thought had a chance, but it makes sense for him to take the title and do a transition to a full heel mode.
Final Thoughts: This was basically a "thanks for playing" night to a lot of recently released talent. The Battle Royal was painless with a surprise ending, and the big news was the introduction of the NXT Women's Championship.
---
NOW CHECK OUT THE PREVIOUS 5 YRS AGO FLASHBACK: 5 YRS AGO – WWE Smackdown Report (5/31/13): PPV-quality line-up including Reigns vs. Bryan, Jericho vs. Cody, Seth vs. Kane, Orton vs. Dean, plus Ryback, Del Rio, Big E, Kofi