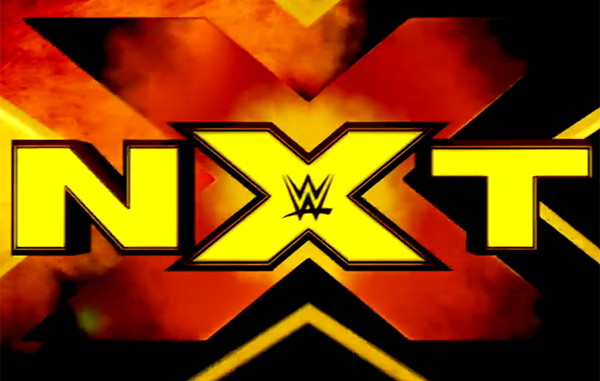 ---
SPOTLIGHTED PODCAST ALERT (YOUR ARTICLE BEGINS A FEW INCHES DOWN)...
---
NXT TV REPORT
MAY 30, 2018
TAPED AT FULL SAIL UNIVERSITY
AIRED ON WWE NETWORK
REPORT BY JUSTIN JAMES, PWTORCH CONTRIBUTOR
[Q1] Pre-credits package summarizes what happened with Johnny Gargano, Candice LaRae, and Tommaso Ciampa last week. We are told that William Regal has determined that it is too dangerous to have Ciampa and Gargano in the same place, so both are currently banned from NXT. They are booked to face each other at Takeover: Chicago in a street fight. It seems that the contract will be mailed to them to sign to keep them out of the building.
Aleister Black makes his entrance, he is dressed to wrestle. He cuts a promo about how being the NXT Champion has been life changing. He acknowledges the controversy over who the #1 contender is, but says he only needs one chance, one shot to make them fade to black. Lars Sullivan comes out, also dressed to wrestle, and popping his pecs. Black grimmaces. Sullivan has a mic too. Sullivan declares that the dispute is over, and in Chicago, Sullivan will be Black's "first challenger." Sullivan offers to give Black his one shot to knock Sullivan out. Sullivan puts Black over, and says he has never faced anyone like Sullivan because he is a unique entity. Sullivan tells Black that he can ignore his emotions, but not the reality of what Sullivan will do to him, and declares himself the next NXT Champion. Sullivan tells Black that he can't do a thing about it. Sullivan tries a choke slam, Black blocks and tries Black Mass, Sullivan easily catches the kick with one hand and delivers a delayed Freak Accident with authority. Sullivan holds the title up over Black's prone body. Sullivan finally catches the heat he has been needing. Sullivan drops the title on Black and surveys his handiwork.
Tweet from Candice LaRae saying that she is fine, but she will not support Gargano with the Street Fight, and he is becoming what he hates.
The war Raiders come out thirteen minutes into the episode for the first match of the night. They get a babyface reaction and lead the crowd in cheering for them. I thought they were supposed to be heels? They take the face corner.
[Q2]
(1) GEORGE HICKSON & CODY VINCENT vs. WAR RAIDERS (HANSON & ROWE) – Tag Team Match
Hickson and Rowe start. Rowe dominates and sends Hickson to the corner. Hanson continues the attack. Vincent tags himself in. Vincent gets wrecked too. Hickson tries to save Vincent, who is out cold in the corner, and also gets knocked out. War Raiders eventually win with their team finisher.
WINNERS: War Raiders in 2:49. Fine squash match. They will likely run with War Raiders as a face team, especially to put them up against Undisputed Era.
Video package on Dakota Kai against Shayna Baszler. Kai gives the childhood dream story, Baszley dishes out the "who can beat me?" Replay of the Baszler Stomp to Kai a few months ago, so sick. Then Kai beating Vanessa Bourne, but running away from Baszler, then Baszler continuously intimidating Kai. Kai says that once she overcomes the mind games, she will be able to win.
EC3 is shown outside Full Sail Arena "earlier today". Apparently he talks to himself really loudly and energetically while walking.
Cathy Kelley asks Lacey Evans about her 1-1 series with Kairi Sane, and asks about the rubber match next week. Evans predicts victory.
EC3 makes his entrance, getting a ton of cheers, lots of EC3 signs shown in the crowd. He prances in front of the crowd and seems to be singing along with his own music. It looks like he somehow got even more muscular and cut up since the last time we saw him. He is facing Fabian Aichner, so I suppose EC3 is being booked as a face. But Aichner also feels one win away from a face turn too.
(2) EC3 vs. FABIAN AICHNER
EC3 actually dancing a bit to an NX3 chant. EC3 takes over with a knee out of a lockup. He taunts Aichner. Aichner with a rally using his athleticism. Gutwrench suplex gets Aichner one. EC3 kicks the ropes when Aichner tries a springboard move, then gives a Pete Dunne-ish shrug to the hard camera. Johnny Gargano stomps past EC3 and Aichner as they brawl on the outside. He goes to the announcer booth, grabs a mic, declares he has signed the contract and slams it on the booth, then walks away. EC3 just stares at Gargano's back and Aichner with a huge crossbody off the top, rolls EC3 into the ring for two. EC3 delivers the One Percenter fireman's carry neckbreaker for the win.
WINNER: EC3 in 2:35. There was a ton of action in this match despite its length. EC3 brought it in the ring, and once again Aichner maximized his minutes, while showing why he could be an outstanding babyface with the right booking.
Ricochet faces Chris Dijak next.
"Who is Bianca Belair" package. She talks about how she has always excelled. Her family has defined excellence in achievment so she has high standards to meet. Clips of her playing basketball, track, gymnastics. She discusses that she was so good she did not need to work as hard as she could have, but her parents pushed her. There was no way she wasn't going to college and the only way to get there was an athletic scholarship, and she did it, and got a double degree in sociology and business.
[Q3] After college she returned to being mediocre, but then she discovered CrossFit. CrossFit let her be herself, and she got back on track, and got noticed. Clips of her tryouts. She doesn't have indie experience, she didn't go to Japan, she came to NXT with no experience and will be the best. She found herself in wrestling where her "shine" is appreciated.
[J.J.'s Reax: Another outstanding "Who Is…" package. You would never know that Belair had never wrestled before NXT. Wikipedia says that she started wrestling about two years ago. Talk about a Performance Center success story. Belair is easily one of the top 5 best wrestlers in NXT right now in terms of the overall package. ]
(3) RICOCHET vs. CHRIS DIJACK
Ricochet starts off hot on Dijack with strikes. Somersault into a dropkick sends Dijack out of the ring. Suicide dive, Dijack catches it and slams Ricochet onto the apron, rolls him into the ring and delivers a monstrous springboard elbow drop for two. Dijack whiffs a moonsault giving Ricochet a chance to recover. More strikes from Ricochet. Suplex, no release, deadlift suplex draws the second "mama mia!" from Mauro Ranallo for the night. Ricochet to the top, but something distracts him. 630 senton ends it.
Winner: Ricochet in 2:12. Dijack looked good in his moments of offence, and Ricochet gets a good win. Ricochet hitting the deadlift suplex on the nearly 300 lb, 6'8″ Dijack was extremely impressive, letting us know that Ricochet could go one-on-one with someone the size of Lars Sullivan.
Post-match, Ricochet continues selling some pain from the match. I wonder what he was looking at from the top. He has a mic and asks talks about Velveteen Dream liking the spotlight, and admits that Dream deserves it because he is so entertainment. Ricochet waits out a Dream chant. When the spotlight is on Dream, it shows his strengths and his weaknesses, and last week Dream showed he was a punk. Ricochet is about to say something about Takeover: Chicago when Dream's music hits.
Dream is upset about being called a punk. Then says it is fair, and tells Ricochet that tonight is Ricochet's spotlight, and last week was their spotlight. Dream says he showed Ricochet up, and repeats the "anything you can do, I can do better" line from a few weeks ago. Ricochet says Dream is just showing that he is a coward. Ricochet offers the spotlight right now and drops the mic. Dream starts walking to the ring. I cannot even begin to describe Dream's outfit. Dream stops before getting to the ring. As epic as they would be, there is only one spotlight big enough to contain the both of them. He waggles his fingers and says that they will meet in Chicago. When the spotlight hits "your beautiful face", Ricochet will learn that anything he can do, Dream can do beter. Ricochet leaps out of the ring with a flip dive, Dream's jaw drops. Ricochet says into Dream's mic, "then show me." Dream backs away, admiring Ricochet, and still can't close his mouth. Dream is floored.
[J.J.'s Reax: this is so, so hot. Dream has this ability to take any feud and send it into "red hot" territory, and Ricochet is doing his part and then some. I cannot wait to see this match.]
Next week, Danny Burch faces Roderick Strong.
[Q4] Decent reaction for Kai's entrance. The announcers play this up as "can she even survive this match?" Kai is selling anger and fear as Baszler makes her entrance.
(4) DAKOTA KAI vs. NXT Women's Champion SHAYNA BASZLER – NXT Women's Championship Match
Kai tries to not run away out of the bell. She backs into the corner. Baszler stomps her foot and Kai winces. Baszler looks like like she is giving Kai a noogie int he corner and Kai shrinks away. Baszler ricks the ref's wrath, Kai spings Baszler around but wastes her chance. Baszler puts her on the mat and stomps the ankle over and over and over. "Shayna's gonna kill you!" from the crowd. Baszler continues to work the leg. Kai can't put weight on it. Baszler keeps kicking Kai. Baszler torques the ankle. It looks like she went to the Pete Dunne school of torture. Kai tries to kick free. Baszler does the Baszler Stomp on Kai's ankle. Baszler mocks Kai. Kai slaps Baszler and takes a stiff kick, then Baszler mounts her and punches her face in. Baszler with an ankle lock and more taunts. Kai almost gets the ropes, Baszler stops her. Kai gets to the ropes so Baszler kicks her arm off the ropes then re-applies the anklelock. This ankle lock has been over a minute. Enzugiri breaks Kai free, and she starts to rally with punches then kicks. But Kai is rolling on the mat because of the leg pain. Helluva Kick to Baszler, then another with Baszler on the mat. Kai wants a sunset flip, Baszler catches her and drags her to the mat with the Kirifuda Clutch, Kai taps out.
WINNER: Shayna Baszler in 5:31. Outstanding match to make Kai look tough, and show that Baszler's overconfidence is a weakness, but of course Baszler wrecked Kai.
Post-match, Baszler re-applies the clutch. Nikki Cross makes the save. Baszler isn't sure what to think as Cross goes nerserk. Baszler picks her title up and slowly backs away from Cross, grinning at her. As Baszler walks up the ramp, Cross runs out, snatches the title away, then runs into the ring screaming "come here and take it!" Cross lays the title in the ring waiting for Baszler to come and get it. Baszler slowly enters the ring. As Baszler goes to pick it up, Cross beats her to it and picks it up again. Cross demands a title match it seems, then brings Kai ofer for some reason, then hands Kai the title. Kai raises it up as if she is the referee. Baszler tries to take it from Kai, Cross surprises her with a kick, a spinning neckbreaker, and Kai counts to three like a referee. Kai holds Cross' hand up and Cross celebrates as if she won the title. Cross runs into the crowd with the title and everyone cheers for her.
[J.J.'s Reax: Very cool, unique presentation here.]
FINAL THOUGHTS: Really outstanding episode, and I am loving where all of this is heading. Like the Black vs. Dream feud in November, I cannot wait for Dream vs. Ricochet. Dream has set up the slowball pitches and Ricochet is hitting home runs.
---
NOW CHECK OUT LAST WEEK'S REPORT: 5/23 NXT TV Report: Ricochet & Velveteen Dream vs. Lars Sullivan, Heavy Machinery vs. TM61, Kairi vs. Lacey, Gargano promo