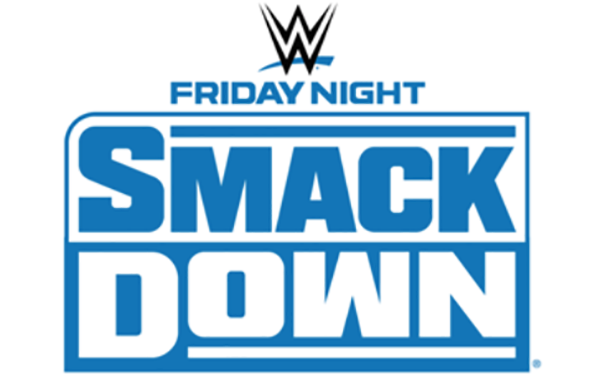 ---
SPOTLIGHTED PODCAST ALERT (YOUR ARTICLE BEGINS A FEW INCHES DOWN)...
---
KELLER'S WWE SMACKDOWN REPORT
OCTOBER 25, 2019
KANSAS CITY, MO. AT SPRINT CENTER
AIRED LIVE ON FS1
Announcers: Michael Cole, Corey Graves
---
Tonight after WWE Friday Night Smackdown, join me live with guest cohost Jake Barnett from ProWrestling.net to break down the show with live callers, an on-site correspondent, and the mailbag.
•STREAM LIVE HERE STARTING WITHIN 5 MINUTE AFTER SMACKDOWN
•CALL: (347) 215-8558
•EMAIL COMMENTS/QUESTIONS: wadekellerpodcast@pwtorch.com
•SEARCH "WADE KELLER" TO DOWNLOAD THE SHOW A FEW HOURS AFTER RAW
---
[HOUR ONE]
-The Smackdown opening theme by AC/DC aired.
-They went live to the arena with the pyro show as Cole touted that they are six days away from Crown Jewel on WWE Network.
-They went to Miz TV right away with Hulk Hogan, Ric Flair, and members of their respective teams. Miz said this is the most prestigious episode of Miz TV ever. He first introduced Flair to a mix of cheers and boos. Then he introduced Hogan who got mostly cheered; Jimmy Hart stood behind Hogan, by the way, with his signature megaphone. Nothing too thunderous for either. Miz said Rusev and Ricochet were not there tonight, but then introduced Ali, Shorty G, and Roman Reigns. (Poor Ali is shorter than Shortly G.) Miz then noted that Team Captain Randy Orton, Bobby Lashley, and Drew McIntyre were not with them, but Shinsuke Nakamura, along with Sami Zayn, and King Corbin were there with Flair.
Hogan said, "Let me tell you something, brother." He said he put the best team together, "So whatcha gonna do when Team Hogan destroys you?" Flair said there is no love lost between him and Hogan. Flair said he's a leader and he's lived truth and the Four Horsemen and now he's got a team who will head to Crown Jewel. He said when they get there in Saudi Arabia, it'll be just like him and Hogan having one more go. "You're going down to the Nature Boy and Team Flair. Woo!" He said he's tired of looking at Big Dog all the time. Hogan told Flair he's never beat him and he's not going to beat Team Hogan now. He said when he has Shorty G "with a heart of a lion," Ali and Ricochet "with their athletic prowess," Rusev's "brute strength," and "like the JYD would say, every dog needs a bone to chew on" so Big Dog will take a bite off him.
Sami interrupted and asked if he just called Chad Gable "Shorty G." He said if Shorty G stood on Ali's shoulders, he'd still only be half the man Nakamura is. Gable said he's embraced who he is, and there's something to be said for accepting who you are (as if being short is something to "accept" as some sort of flaw). He said he's going to be proud to shut up him and all of the doubters. Hogan started talking, but Ali indicated he wanted to wrestle. Ali said Sami doesn't even compete anymore, he's just a mouthpiece, "which is really ironic considering how much his breath stinks." Corbin asked if they realize they are in the presence of a king. He said Crown Jewel was named in his honor, and he'll take Nature Boy's team to victory. He said Roman will do what he always does and let everybody down. "This is my kingdom now," he said.
Corbin said the people bow to him and Reigns will bow to him, too. "They don't need a hero, they need a ruler, and I will rule with an iron fist," he said. Reigns said, "Corbin, shut up, man." He said he's not a real king. He said his crown, scepter, and cape are stupid. He said they like it when he looks stupid because it's entertaining to them, but what they don't like is when he says stupid stuff. He said the only way to fix it is to punch him in the mouth. Shorty G said it's time to punch some faces. Hogan said there's three of them and three of us, so why not give everybody a preview of Crown Jewel tonight in Kansas City. Sami asked everyone to take it easy. "We appreciate the offer; we will take it under advisement," he said. He said they'll think about it. They left the ring as fans booed. Hogan oddly then reissued the challenge so he could sneak in some insults at Nakamura ("young boy") and Sami Zayn (voice cracking). Sami agreed to the match, but he said the fine print said he tweaked his neck on the way to the arena, so he's on the Do Not Touch List. He said he has a close, personal relationship with someone in the back who has been dying for an opportunity like this. He pointed at the stage and out came Cesaro. Cole and Graves said it's a great replacement for Sami. Everyone brawled at ringside. Ali landed a dive from the ring onto Cesaro. Team Hogan gathered in the ring as Hogan music played and Team Flair retreated up the ramp.
(Keller's Analysis: Boy, that was 14 minutes of awkward. Hard to take your eyes off of it, but such a contrast to what NXT and AEW have been offering.)
-Cole plugged that Brock Lesnar and Cain Velasequz would go face to face later. Graves plugged the Firefly Funhouse. He said Bray Wyatt has rebuilt the Funhouse.
-They showed Big E and Kofi backstage. Big E showed the injured Xavier Woods on an iPad screen with them in spirit. [c]
-WWE Fact: WWE reached 50 million YouTube subscribers and is "the no. 1 overall and most viewed sports channel on YouTube with 36 billion views."
(1) KOFI KINGSTON & BIG E vs. ROBERT ROODE & DOLPH ZIGGLER
New Day made their ring entrance first. The announcers said Xavier Woods suffered a torn achilles tendon on tour in Australia last week and they wished him a speedy recovery. Cole noted he had surgery earlier today. Big E made snow angels in the ring as Kofi threw pancakes to the crowd. Cole talked about the Crown Jewel line-up including the Tag Team Turmoil match where luck of the draw will make a big difference. A minute in, Roode knocked Kofi off balance on the top rope and he crotched the top turnbuckle. Ziggler superkicked him to the floor. They cut to an early break. [c]
Back live, Big E got a hot-tag and threw Ziggler around with a series of suplexes. Big E gyrated over Ziggler and then knocked Roode off the ring apron. He clotheslined a charging Ziggler next. Kofi tagged back in. He jogged and then Big E launched him into Ziggler. Roode gave Big E a spinebuster. They showed B-Team watching on a monitor backstage. As Kofi turned his back to knock Roode out of the ring, Ziggler rolled up Kofi for the 1-2-3.
WINNERS: Ziggler & Roode in 5:00.
-Ziggler and Roode stood on the ringside table to celebrate. The Revival ran out and attacked Kofi and Big E. Cole said The Revival defend the Smackdown Tag Team Titles against them next week on Smackdown. Heavy Machinery ran out for the save. Cole plugged the Tag Team Turmoil match again. They showed Lucha House Party watching backstage while eating a snack. New Day's music played as they eerily looked at Heavy Machinery and exchanged some tense words.
-Graves plugged the six-man tag match preview of Crown Jewel's Team Flair vs. Team Hogan.
-They showed Rey Mysterio, Cain Velasquez, and Dominic backstage. [c]
-They showed postcard shots of Kansas City.
-A video package hyped Braun Strowman vs. Tyson Fury. Back to the announcers, Cole said Fury has an ankle injury. Graves said his sources say Fury will be 100 percent by then.
(2) LACEY EVANS vs. CAMERON CONNORS
Lacey Evans made her ring entrance for the scheduled match. She said to her opponent that she has too much self-respect to get in the ring "with the likes of this nasty thing." Her opponent shook her head no. Lacey said she's going to turn her back. She insulted the fans and said they don't deserve to watch her in action anyhow. She asked the referee to start the match. She turned and left the ring. When the ref got near the count of ten, Lacey ran back into the ring and surprised Connors with a Woman's Right for the pin.
WINNER: Lacey in under a minute.
(Keller's Analysis: So much for the hint of a Lacey babyface turn when Natalya chose to team with her.)
-Cole interviewed Nikki Cross standing in the backstage area. She was very excited to talk to "Michael and Corey." He said Bayley says everyone in the Women's Division is lazy and lacks passion and desire. Nikki said Bayley is feeling the pressure of being the champion and she's happy to help her with that problem by taking the title from her. She said first things first, she is going to beat Mandy Rose. She said Mandy is beautiful, but this isn't a beauty pageant. She said this is Friday Night Smackdown.
-Graves plugged the Funhouse's return as the jingle played.
-A vignette aired on Lesnar's appearance later. [c]
-They went to the announcers at ringside. They threw to a clip of Seth Rollins destroying the Funhouse. Graves said Bray has rebuilt it, but unfortunately not everyone came out of it unscathed.
-Firefly Funhouse: Bray held a funeral for Ramblin' Rabbit. There were crying noises. Bray called it a heinous attack. He wanted to give his puppets a chance to say kind words. Mercy the Buzzard, Abby, and Pig each said some words. Abby said he talked too much. Pig said he introduced him to cake. Bray said he always wanted an open casket. He pulled out a gory looking rabbit corpse. Bray kissed him and he came back to life. "Yowie Wowie, it worked! You're alive!" said Bray. Rabbit said it was really hot down there and there was a muscular man in a suit who kept firing him. "I don't want to go back!" he said. Bray said he's safe here. Buzzard then ate the Rabbit. "Oh mercy," said Bray. He then said that's all they have for them today, but he'd see them at Crown Jewel.
(Keller's Analysis: Good to see the Funhouse back. Not much here, though, to actually promote his match with Seth.)
(3) DREW GULAK vs. KALISTO (w/Gran Metalik, Lince Dorado)
Gulak reintroduced himself and re-started his 345 slide presentation on all the ways Braun can lose to Fury. Before they could get to slide no. 2, Kalisto attacked him. Graves said he was curious to see all the slides. Braun came out early in the match. Kalisto then beat a distracted Gulak.
WINNER: Kalisto in 1:00.
-Braun gave Drew a running powerslam afterward. And then a second one. Braun said that's what happens when you disrespect him. He said at least Gulak deserves to be in the ring, unlike Tyson Fury. He said at Crown Jewel he's going to send him back to where he belongs "when you get these hands!"
-The announcers plugged the six-man tag match again.
-They showed Daniel Bryan backstage. Cole said there's been a lot of talk about Bryan's state of mind and he's going to ask him the "hard-hitting questions" about whether the Yes Movement is back. [c]
-Renee Young and Booker T plugged their WWE Backstage show that's starting on FS1 after Smackdown.
-Cole stood with Bryan in the ring. He told Bryan that he was accused recently of many heinous and indecent acts, and Erick Rowan turned his back on him and was drafted to Raw. Cole said it's been a fresh start for everyone. He said when he pinned Nakamura, the arena erupted in Yes chants. The crowd on cue began chanting "Yes!" Cole asked if the "Yes Movement" is back.
[HOUR TWO]
Sami and Nakamura interrupted from the stage. Sami said before he answers Cole's ridiculous questions, he wanted to show him a clip from a few months ago. The clip aired from last November – nearly a year ago – of Bryan saying the old Daniel Bryan and the Yes Movement is dead and all that's left is the New Daniel Bryan. Sami said watching that footage breaks his heart a little. Sami said he knows the New Daniel Bryan was the real Daniel Bryan, and every word he said was the truth and he meant every word. "You were right, you really are a good man, an honorable man, and these people are not good and have no honor." He said Bryan really genuinely cares about the planet whereas the fans just consume and consume and don't care about anyone but themselves. He said Bryan is too good for the fans and doesn't have anything in common with the fans.
Sami said Bryan has a lot in common with them – Sami and Nakamura. Sami said he's a vegan, just like Bryan. "I'm disgusted by factory farming. The animal agricultural industry makes me sick," he said. He said knows how much Bryan cares about the acidification of the ocean, and Nakamura cares about that too. He said they are three true artists. He said Bryan can choose to go backwards and embrace the Yes Movement "so these nitwits" can go back to chanting "Yes!" with him, or he can move forward and join them and they could take his career to new heights. Sami said they could make the world a better place and they can offer him more than the people. "Do you want to move backwards with them or do you want to move forwards with us?" Sami offered a handshake. Bryan milked the moment. Some fans chanted "No!" but it wasn't overwhelming or anything close. He finally stepped toward them, dropped his hand, and left the ring. His music played. He hung his head. Graves wondered if he needed more time to think it over. Cole said he looks extreme conflicted.
(Keller's Analysis: Umm, that wasn't an inspiring start to Bryan's new red-hot babyface run, if that's what is planned. I'll take a wait-and-see approach, but that was strange to see Bryan seeming to contemplate Sami's offer. Even if it's a ruse by Bryan, the fans aren't in on it and are going to spend time wondering if Bryan's really the guy Sami says he is.)
-They showed Hogan giving his team a pep talk as Jimmy Hart smiled behind them. [c]
(4) MANDY ROSE (w/Sonya Deville) vs. NIKKI CROSS
Mandy made her entrance first. Then Nikki. Bayley and Sasha joined the announcers on commentary. Cole asked Bayley how much of her new attitude was a result of associating with Sasha again. Bayley said a new haircut and change of entrance doesn't change her. She said Cole is the one who has changed what he thinks of her. Sonya hit Nikki at ringside a few minutes in. Mandy scored a two count. Graves asked Bayley who needs to step up her game to impress her. Bayley said everyone does. Nikki made a comeback and pounded her chest. She then hit Mandy with a flying crossbody for a two count. Nikki kicked Deville off the ring apron, then turned and gave Mandy a neckbreaker for the win. Bayley shot Cole a look when he said that could be Bayley getting pinned by Nikki just like that soon.
WINNER: Cross in 5:00.
-They showed Flair giving his team a pep talk. Then they showed Cain and Rey backstage heading toward the ring. [c]
-Cain Velasquez and Rey Mysterio, wearing an arm sling, made their way to the ring. They showed Cain beating and battering Lesnar "like he'd never been beaten before" over ten years ago in UFC. Cole said Lesnar was scarred for life and they showed the nasty gash on his cheek. Rey said hello to Kansas City. He said there is no doubt in his mind that his son is a Mysterio and no one can be strong enough to take the type of whipping that Lesnar gave him that day. "That was literally the worst day of my life," he said. "Lying in the ring, helpless, hearing my son suffer, not being able to help my own blood." He said Dominic is doing better, little by little. Polite applause. Rey said it's time for Brock to pay for what he did to his son, and next Thursday at Crown Jewel, Cain will add a scar to the other side of his face.
Paul Heyman and Lesnar appeared on the big screen. As Heyman talked and fans booed, Heyman said, "No booing. No booing." Lots of boos followed. Heyman asked them to guess what Lesnar has been up to tonight. Rey told Paul E to just get out there, and Brock too. Heyman said Cain is lacking conversational skills. Heyman asked Rey and Cain to guess what or where Lesnar has been doing something. When they didn't guess, he said how about they to whom Lesnar has done something. Lesnar then lifted the head of Dominic who was knocked out and had his Velasquez t-shirt torn. He dropped him and laughed. Rey and Cain headed toward the back, so what better time for a commercial. [c]
-A Raw commercial aired hyping Becky Lynch vs. Kairi Sane plus The King's Court with Lana and Rusev.
-They showed Dominic being tended to in the trainer's room. Rey and Cain checked on him as the doctor said he needs some space. Lesnar then attacked Rey and Cain with a metal trash can. Lesnar then gave Cain an F5 onto Dominic, knocking him off the table.
-They went to the announcers at ringside. Cole said Lesnar has been waiting more than a decade to avenge his loss to Velasquez. He said he has an opportunity to do it on Thursday. Graves said before Lesnar was relatively new in the MMA world, whereas Cain is entering Lesnar's world so he better be prepared.
-Team Flair made their ring entrance. Then Team Hogan made their ring entrance. (It sure didn't sound like a pop for Hogan, or else they muted the crowd for some reason.) Each wrestler on each team got a snippet of their entrance theme played. Reigns was the last to be introduced. [c]
-An enraged Velasquez looked into the camera and yelled at Brock in Spanish.
(5) ROMAN REIGNS & SHORTY G & ALI (w/Hulk Hogan, Jimmy Hart) vs. SHINSUKE NAKAMURA (w/Sami Zayn) & CESARO & KING CORBIN (w/Ric Flair)
After a brawl at ringside, Reigns beat up Corbin in the ring with punches in the corner. After various pairings in the ring, Cesaro dumped Ali over the top rope to the floor. After a Nakamura distraction, Corbin then clotheslined Ali, who took a 360 bump. As Sami celebrated, they cut to a break. [c]
They built to a hot-tag to Reigns. He set up a Superman Punch, but Cesaro countered with a Cesaro Swing into a sharpshooter mid-ring. Ali broke it up with a kick. Reigns fended off Nakamura. He then went for a spear, but Cesaro countered and hit an uppercut for a near fall. Cesaro then springboarded toward Reigns, but he landed a Superman Punch and a Spear. Reigns tagged Ali in and a wide-eyed Ali landed his 450 for the win. Cole said, "He earned it!"
WINNERS: Ali & Shorty G & Reigns in 15:00.