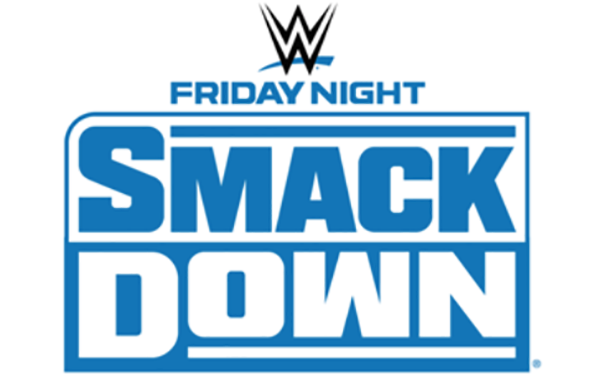 ---
SPOTLIGHTED PODCAST ALERT (YOUR ARTICLE BEGINS A FEW INCHES DOWN)...
---
LECLAIR'S WWE SMACKDOWN REPORT
OCTOBER 25, 2019
KANSAS CITY, MO AT SPRINT CENTER
AIRED LIVE ON FS1
Announcers: Michael Cole, Corey Graves
-Michael Cole welcomed the audience to the Sprint Center in Kansas City after the opening pyro lit up the stage. Cole noted that we're a week away from Crown Jewel as a wide shot focused in on the ring. The Miz stood in the center, flanked by Ric Flair, Hulk Hogan, and members respective teams. Greg Hamilton introduced Miz.
Miz soaked in a strong ovation from the crowd and welcomed the audience to MizTV. He said it's the most prestigious MizTV ever. He introduced Ric Flair and Hulk Hogan. There were some noticeable boos for Hogan as Miz rattled off his accolades, but they quickly turned into cheers once Miz game him a formal introduction.
Miz introduced Hogan's team, noting that the Raw participants were not in the building. Roman Reigns, Shorty Gable, and Ali stood beside Hogan. He moved onto Flair's team. Flair was joined in-person by King Corbin and Shinsuke Nakamura (with Sami Zayn.)
Hogan said he put together the greatest Hulkamania team of all time. He said he has one question for Flair, "whatcha gonna do when Team Hogan destroys you?" Flair said he wants people to understand there's no love lost between he and Hogan. He incoherently rambled off Randy Orton's name, then said that Roman Reigns and Hulk Hogan have such big egos that he wonders how they'll co-exist.
Flair said now that he added Drew McIntyre to his time, it'll be just like what would happen of he and Hogan faced off again. "In Saudi Arabia, you're going down!" Flair exclaimed. "You too, Big Dawg, I'm tired of looking at you all the time!"
Hogan told Flair to check the record books, because he's never beat him and he won't beat him now. He said there's no possible way he can beat him now when he's got people with heart like Shorty G, athletes like Ali and Ricochet, the brute strength of Rusev, and Roman Reigns. "Every dog needs a bone to chew on, and your team looks like the perfect bone for Roman to chew on," Hogan said.
Sami Zayn interrupted Hogan. He said Shorty G could stand on Ali's shoulders and still only be half the man Shinsuke Nakamura is. Shorty G said he's embraced who he is, and he's proud to be on Team Hogan. He said he'll be proud to silence all the doubters are Crown Jewel.
Ali told Shorty G not to pay attention Sami Zayn since he's just a mouthpiece now. Corbin interrupted Ali and asked who he was. He said everyone is the presence of a king. He said he's going to take the Nature Boy's team to victory. He turned his attention to Roman Reigns. He said he's going to let everyone down, just like he always does. "This is my kingdom down," Corbin said. Corbin said the people don't need a hero, just a ruler. "I will rule with an iron fist."
Roman told Corbin to shut up. "You're not a real king," Reigns said. He ran down his crown, cape, and scepter. He said everyone likes it when Corbin looks stupid. He said the only way to fix this is to punch Corbin in the face. Hogan suggested a six-man tag team match for tonight.
Sami Zayn said they'd "take it under advisement." He, Nakamura, Corbin, and Flair left the ring. Hogan again made the call for a six man tag match. Zayn accepted. He told Hogan that he must have missed the memo, because he tweaked his neck on the flight back from Australia. "I'm on the 'do not touch' list," Zayn said. He said he had someone who would graciously take his spot in the match. Zayn pointed to the entrance. Cesaro's music hit and he walked out to shake hands with the heels.
Roman Reigns left the ring with Ali and Shorty G behind him. They met the heels on the ramp and a brawl ensued. The babyfaces made quick work of the heels and returned to the ring. The heels retreated up the ramp as Hulk Hogan's music played.
(LeClair's Analysis: I realize some enjoy this hyped up version of Ric Flair, but to me, he came off as largely incoherent and sloppy for the second appearance in a row. Hulk Hogan was marginally better. It's not entertaining watching a bunch of wrestlers try to sell interest in a match that means nothing, on a show they likely don't want to participate in, on a team with a guy many of them don't appear to want to be associated with. The crowd popped for the individual names and faces, and Reigns got in a couple of good lines on Corbin, who seems to be the designated "chump" in most of these segments. He plays that role well. The ensuing match announcement was fine, but Zayn having Cesaro cued up and ready to go for a match he didn't know was being announced is a prime example of careless, lazy booking.)
-Cole and Graves hyped the confrontation between Brock Lesnar and Cain Velasquez later tonight.
-Kofi Kingston and Big E were shown walking backstage with Xavier Woods on video chat on an iPad. Graves said they'd face Dolph Ziggler and Robert Roode after the break.
-Big E's voice filled the arena when the show returned from break. He and Kofi danced onto the stage. Both were sporting black "X.W." arm bands for the injured Xavier Woods. As they danced in the ring, Michael Cole announced they'd challenge for the Smackdown tag team titles next week on Fox.
Dolph Ziggler and Robert Roode headed to the ring as Cole discussed the rules for the tag team turmoil match at Crown Jewel.
(1) THE NEW DAY (Kofi Kingston & Big E) vs. DOLPH ZIGGLER & ROBERT ROODE
Kofi Kingston and Dolph Ziggler opened the match. They locked up in the center. Ziggler applied a headlock, shot Kofi off the ropes, and gave him a shoulder tackle. Kofi quickly popped up and took Ziggler down with a spinning elbow.
Kofi ascended the turnbuckle, but Robert Roode crotched him on the top. Ziggler shoved Kingston to the outside. Cole sent the show to commercial.
Big E had just hit a hot tag when the show returned from break. He dropped Ziggler with an overhead belly to belly suplex, then gyrated over Dolph. Roode tried to get involved, but E knocked him off the apron. Big E dumped Ziggler to the outside and tagged in Kofi. Kofi launched himself over the top rope and took out Ziggler on the outside.
Robert Roode jumped in the ring and hit Big E with a spine buster. Ziggler and Kofi returned to the ring. Ziggler quickly rolled up Kingston for a three count.
WINNER: Dolph Ziggler & Robert Roode in 5:00
Ziggler and Roode celebrated on top of the announcers desk as the B Team were shown watching a monitor backstage. The Revival's music hit and they rushed to the ring to attack Kofi and Big E. Ziggler and Roode hopped back in and began a four-on-two assault on New Day.
Heavy Machinery ran down to make the save. They cleared the ring of Ziggler and Roode. New Day recovered and sent The Revival packing. Lucha House Party was shown watching another monitor backstage.
(LeClair's Analysis: Less than two minutes of this match actually aired. A total waste, and nothing more than a vehicle to promote the tag team turmoil match at Crown Jewel. It's hard to believe that Kofi Kingston was WWE Champion three weeks ago, and now he's getting pinned cleanly by Dolph Ziggler in a five minute tag team match being used to promote a meaningless match in Saudi Arabia. It's a sad state of affairs.)
-Michael Cole teased a new episode of the Firefly Fun House on tonight's show. Corey Graves announced that the six man tag team match teased earlier was made official.
-Backstage, Rey Mysterio stood talking to his son Dominic and Cain Velasquez. Cole promoted Cain's confrontation with Lesnar later tonight.
-A video package aired showing Tyson Fury's history, leading up to his eventual confrontations with Braun Strowman. Michael Cole and Corey Graves hyped their match for next week at Crown Jewel. They focused on the condition of Fury's ankle following an attack by Braun Strowman at the Performance Center.
-Lacey Evans headed to the ring. They showed her opponent, Camron Connors, advertised as being from Kansas City.
Lacey stepped in the ring and grabbed a microphone. She said she had too much respect for herself as a woman and athlete to compete against the "nasty thing" in the ring. She said Conners is clearly wondering how bad Lacey is going to beat her up. Evans insulted the crowd and said they don't deserve to watch her in action. She said she'd turn around and walk right on out, then told the referee to start the match.
(2) CAMRON CONNERS vs. LACEY EVANS
Lacey began to leave the ring as promised. She waved at the crowd as she walked down the steps. The referee began counting her out. Connors counted along with the referee. At the count of nine, Evans ran back into the ring and immediately dropped Connors with the Woman's Right. She hooked the leg for a quick three count.
WINNER: Lacey Evans in 1:00
(LeClair's Analysis: I guess this is the proper way to make use of Lacey Evans for the time being. It would've been nice for the hometown competitor to try to fight Lacey, rather than just accept the potential count out victory. It doesn't really make a difference, though. This accomplished what it needed to in short order without being offensive. Evidently, WWE thought better of the one night Evans babyface tease. Rightfully so.)
-At the announcers desk, Michael Cole said Lacey Evans could be in line for a future Women's title shot. They segued into an interview with Nikki Cross, who stood backstage in front of the interview set. She waved hello to Cole.
Cole quoted Bayley saying the Smackdown Women's division is lazy and lacks desire. Cross rolled her eyes and said she'll be happy to take the title off of Bayley's hands. She transitioned to talking about her opponent tonight, Mandy Rose. Cross said Rose is gorgeous, but this isn't a beauty pageant, it's Friday Night Smackdown.
(LeClair's Analysis: I like the idea of giving Nikki a chance to speak, but this came off awkwardly. They left Nikki out to dry with that closing line, and as is often the case with WWE's backstage interviews, the camera lingered too long on Nikki just smiling. The content of the promo was fine, albeit lacking any real substance.)
-Corey Graves said a new episode of the Firefly Fun House would air after the break
-The show returned to the announcers desk. Cole again teased the new episode of the Firefly Fun House, then threw to the footage of Seth Rollins destroying the set two weeks ago on Raw. Back at the desk, Corey Graves cryptically teased that not everyone made it out of the Fun House unscathed.
-The new episode of the Firefly Fun House began with a close up of a framed photo of Ramblin' Rabbit. One of the other characters could be heard weeping as the camera pulled back to reveal Bray Wyatt, dressed in black, with Mercy the Buzzard, Abby the Witch, and Huskus. Bray said Ramblin' Rabbit didn't survive Seth Rollins' heinous attack.
Wyatt said he'd like to offer the opportunity for the others to say some kind words. Abby said Rabbit talked too much. Huskus said he introduced him to carrot cake. Mercy said he was a good dinner, and that's he's starving. Wyatt thanked them. He said Ramblin' Rabbit asked for an open casket. He opened the small box on the table.
Ramblin' Rabbit's head was caved in and covered in blood. Bray said he never told Rabbit how much he loved him. He kissed his head. A strange noise began emanating from the rabbit. Bray seemed nervous. He placed Ramblin' Rabbit on the table. The screen flashed briefly, and suddenly Ramblin' Rabbit was alive and well.
"Yowie Wowie, it worked!" Bray exclaimed. Ramblin' Rabbit said wherever he was was wild. "There was a muscle man in a suit who kept firing me," he said. Wyatt said they're safe where they are. Mercy the Buzzard attacked Ramblin' Rabbit and tried to eat him. Bray said that's all they had time for. He waved and said goodbye as Mercy continued to rag doll Ramblin' Rabbit until his head fell off.
-Michael Cole promoted the Seth Rollins vs. Bray Wyatt match at Crown Jewel, making sure to emphasize that the match cannot be stopped for any reason.
(LeClair's Analysis: The Firefly Fun House has jumped the shark for me at this point. I realize many others still find joy in these segments, but to me, they've lost the master they once had and instead just feel like another WWE co-opted segment. Corey Graves introducing the latest installment by teasing what was to come is sort of indicative of where this angle stands. It's not its own monster that feels "outside" the WWE pantheon anymore, it's just part of the show like any other pre-taped segment. Wyatt is still compelling, but at this point, his best and most thought-provoking character work is happening on Twitter, outside the confines of the poor creative environment.)
-Drew Gulak was already in the ring following the Crown Jewel promotion. Kalisto, accompanied by Lucha House Party, was announced as Gulak's opponent. Lucha House Party had a brief inset promo introducing themselves to the Smackdown audience.
(3) DREW GULAK vs. KALISTO (w/ Gran Metalik & Lince Dorado)
Gulak asked for a microphone after the bell rang. He introduced himself. He reminded everyone that he is a former Cruiserweight Champion. He asked Kalisto to indulge him while he finishes his Powerpoint presentation from last week. He introduced slides discussing how Braun Strowman can lose to Tyson Fury.
Kalisto took Gulak down with a dropkick, interrupting his presentation. He kicked at Gulak's legs. Gulak scooped up Kalisto and took him down with a side slam. The referee held Gulak off as he checked on Kalisto for several seconds.
Gulak lifted Kalisto into a torture rack position. Braun Strowman's music hit. He marched to the ring. Gulak looked terrified. Kalisto recovered while Gulak was distracted. He connected with the Solida-Del-Sol for the win.
WINNER: Kalisto in 3:00
Kalisto left the ring in a hurry as Strowman slid in. He grabbed Gulak by the hair and looked around at the crowd. Strowman scooped up Gulak and hit the running Powerslam. He asked for a microphone. The crowd chanted "one more time." Strowman obliged.
"This is what happens when you disrespect me," Strowman said. Braun said Gulak at least deserved to be in the ring, unlike Tyson Fury. "I'm gonna send your ass back to where you belong when you get these hands!" Strowman threw up his arms and left the ring.
(LeClair's Analysis: This doesn't help anyone. Gulak has already been defined as the idiot who can't win matches because he gets distracted with his own Powerpoint presentations. Kalisto beat said no one, then fled the ring in fear of Braun Strowman. I commend them for at least finishing the match rather than just going with a non-finish, though. I still don't get the sense that the crowd has any interest in Fury vs. Strowman, but Strowman is over and continues to get a nice pop when he takes out someone in a significantly lower tier on the card, so I guess it's working?)
-Daniel Bryan was shown walking down a hallway backstage. Corey Graves said we'd hear from Bryan after the break.
-Michael Cole was in the ring when the show returned from break. He introduced Daniel Bryan. Bryan headed to the ring as the crowd being throwing up the "yes" arms. In the ring, Cole said it's been a tumultuous few months for Bryan and recapped his fallout with Rowan. He mentioned that Bryan pinned the Intercontinental Champion last week, and, after doing so, the crowd erupted in "yes" chants.
The crowd immediately began chanting "yes." Cole said Bryan seemed reluctant to take part. He asked Daniel if the yes movement is back. The crowd chanted "yes" again. Bryan contemplated. Shinsuke Nakamura's music played and he and Sami walked onto the stage.
Sami Zayn said Nakamura has no ill will toward Bryan for pinning him last week. "It was pretty impressive, actually." Zayn threw to a clip of Bryan from last November, where he denounced the yes movement and said the "old" Daniel Bryan is dead. Zayn said people don't like the "new" Daniel Bryan.
"I've got new for you, the 'new' Daniel Bryan is the real Daniel Bryan." Zayn said Bryan meant every word, and that he's a good and honorable man. He said the fans have no honor. Zayn reiterated Bryan's heel talking points and said it's all true. "You're too good for these people," Zayn said. He said Bryan has more in common with he and Nakamura. Sami said he's a vegan who hates factory farming. He said Nakamura hates the pollution of oceans. He said they're all artists. Zayn told Bryan his career is at a crossroads, and he can choose to go backwards by reviving the yes movement, or he can go forward by joining he and Nakamura.
Zayn said he and Nakamura have more to offer than the people, and that together, they can make the world a better place. He extended his hand toward Bryan. Bryan looked out at the audience, then at Zayn. Bryan held out his hand toward Zayn, but didn't shake. He brushed past Zayn and Nakamura and left the ring.
(LeClair's Analysis: Good segment. I didn't really understand the purpose of having Cole in the ring at first, but by the end, it made sense. It allowed Bryan to avoid talking, that way, it didn't seem as though he opted to come out and make an announcement himself. Zayn and Nakamura were incredibly effective, and convincing. Bryan joining their ranks really does make sense, which should make it all the more satisfying when he presumably completes his babyface turn and enters a program with Shinsuke. This is the best thing going on Smackdown right now, and it really isn't even close.)
-Team Hogan were shown discussing strategy for their main event six man tag team match.
-Nikki Cross was shown walking down a hallway backstage, all smiles as she prepared to take on Mandy Rose.
-At the announcers desk, Michael Cole turned focus to WWE's partnership with Susan G. Komen. He threw to a video package about a WWE employee and cancer survivor named Holly.
-Mandy Rose was entering the ring when the show returned from break. Michael Cole welcomed Bayley and Sasha Banks to the announcers desk, joining he and Corey for the upcoming match. Nikki Cross entered next, frantically speeding down the ramp. Cole said Nikki could pose a problem for Bayley. Bayley dismissed the comment.
(4) MANDY ROSE (w/ Sonya Deville) vs. NIKKI CROSS
Mandy Rose dropped Nikki Cross with an elbow as soon as the bell rang. On commentary, Bayley said she sees a lot of herself five years ago in Nikki. In the ring, Rose tossed Cross by the hair. She shot Cross off the ropes, but Nikki countered with a head scissor takeover.
Both women popped up and Mandy caught Nikki with a hard right hand. She crossed Nikki's arms around her neck and drove her knee into Nikki's back. Nikki fought slowly to her feet. On commentary, Bayley argued that she's still a role model.
Mandy dropped Nikki with a power slam and covered her for a two count. She tossed Cross to the outside and distracted the referee, allowing Sonya to punch Cross. Mandy retrieved Nikki, tossed her back in the ring, and covered her for another two count.
Rose gave Cross another hair toss. Nikki returned to her feet and blocked punch attempts from Mandy, firing punches of her own. She gave Mandy a body check out of the corner and hit a running bulldog. Corey Graves continued to argue with Bayley on commentary, completely ignoring the match.
Cross hit a diving cross body off the turnbuckle for a two count. Sonya tried to get involved, but Nikki shoved her away. Mandy tried to roll Nikki up, but Cross countered into a pinning attempt of her own. Mandy kicked out. Nikki shot toward the ropes and kicked Sonya Deville. She got caught with a running knee for Mandy. She covered Cross for a two count.
Both women returned to their feet, Cross quickly connected with the spinning neck breaker for a three count. "That could beat Bayley!" Cole exclaimed.
WINNER: Nikki Cross in 4:00
Nikki stared down at Sasha and Bayley as they looked on in contempt. Bayley held up the title and smirked.
(LeClair's Analysis: Mandy Rose is very limited, but her power moves, in a vacuum, are a nice addition to the women's division. The problem is, she seems content to reuse the same moves multiple times in very short matches. In any case, Cross got the needed victory here. The focus was hardly on the match, though. Cole had to interject spots over the bickering between Graves and Bayley. If nothing else, I'm intrigued by the match between these two. The crowd really likes Cross, and with good reason. She's a fun. likable character and the best challenger they've got for Bayley right now.)
-Backstage, Ric Flair was shown hyping up his team for the six man tag team main event.
-Rey Mysterio and Cain Velasquez were shown walking down a hallway backstage. Michael Cole said their face-to-face with Brock Lesnar would be next.
-Coming out of the break, they re-aired the promo video showcasing the parade in Saudi Arabia featuring a massive WWE float.
-Greg Hamilton introduced Cain Velasquez and Rey Mysterio. Michael Cole pointed out that Mysterio is still sporting a sling, thanks to Brock Lesnar. Images of Lesnar after his fight with Cain in UFC were shown on the screen.
In the ring, Rey Mysterio said his son took a beating in the ring from Brock Lesnar a few weeks ago. Mysterio recounted his terror as he watched his son suffer, unable to help. "Dominic is doing better, little by little," Mysterio said. He said Dominic wanted him to thank the audience for all their support. Dominic told him no one, not even Brock Lesnar, is going to stop him from following his dream of becoming a WWE Superstar.
"About Brock Lesnar, that's a different story," Mysterio continued. He said Lesnar has done whatever he's wanted for too long. He said it's time for Brock to pay for what he's done to Rey's son. He said Can Velasquez is going to drop Brock again, and put a scar on the other side of his face. He called Lesnar to the ring.
Paul Heyman and Brock Lesnar appeared on the big screen. Heyman called Velasquez a thug and a hired assassin who wants to rip the title away from Brock Lesnar. He scoffed at the idea of Brock standing in the ring with Cain less than a week before Crown Jewel. "Brock Lesnar has other things to do tonight, " Heyman announced. The crowd booed loudly. "No booing," Heyman said.
He gave Rey and Cain three guesses as to what Brock has been doing. They didn't respond. Heyman asked if they could guess where Brock has been doing what he's been doing. Rey told Brock to come out. Heyman asked if they could guess to whom Brock has been doing what he's been doing. He grew frustrated. He asked Lesnar to give them a spoiler.
Lesnar reached below him, off camera, and pulled up the face of Dominic into frame. Lesnar laughed maniacally. Mysterio and Velasquez rushed out of the ring and ran to the back as the show went to commercial.
(LeClair's Analysis: Fine segment, but this continues the trend of WWE failing to deliver on what they advertise more often than not. For the audience viewing at home, this isn't a big deal. The payoff, which saw Lesnar having committed another attack against Dominic, is satisfying enough to warrant delaying any sort of face-to-face confrontation between Brock and Cain. For the live audience, though, it's disappointing to have this advertised as an anchor segment to the show only to only receive Lesnar and Heyman on the big screen. WWE does this too much to just let it go unmentioned.)
-The show returned in the trainer's room with Dominic on a table being examined. Cain Velasquez and Rey Mysterio stood by his side, concerned. Brock Lesnar appeared out of nowhere and hit Mysterio in the back of the head with a trash can. He then attacked Cain Velasquez.
Lesnar kicked Cain in the ribs. Mysterio ran at Lesnar. Lesnar scooped up Rey and gave him an F5 into the wall. Rey bounced and landed on a table. Lesnar grabbed Velasquez and gave him an F5 onto Dominic, sending them both toppling to the floor. The camera focused in on all three men writhing in pain.
(LeClair's Analysis: Nice additional touch. Rey bouncing off the wall looked brutal.)
-Back in the arena, Ric Flair's music played. Flair stepped onto the stage and stood by as his team entered individually. King Corbin came out last, then Flair, Nakamura, Zayn, Cesaro, and Corbin walked down the ramp as Greg Hamilton introduced the match and the team.
Hulk Hogan entered next with Jimmy Hart at his side. Shorty G entered as Corey Graves touted the "ringing endorsement" he received from Hogan. Ali and Roman Reigns entered, and then the team headed to the ring together. Cole said the match would take place after the break.
-The show returned with a close up of Cain Velasquez backstage. "Brock!" he screamed into the camera. He spoke a couple of phrases in Spanish repeatedly. Unfortunately, I cannot translate.
(5) KING CORBIN & SHINSUKE NAKAMURA & CESARO (w/ Ric Flair & Sami Zayn) vs. ROMAN REIGNS & ALI & SHORTY G (w/ Hulk Hogan & Jimmy Hart)
The bell rang while Roman's music was still playing. Corbin, Nakamura, and Cesaro attacked the opposing team immediately. Everyone left the ring and chaos ensued. After partitioning off into one-on-one brawls, King Corbin rolled Reigns back in the ring.
Corbin mounted Reigns in the corner and fired off punches. The remaining members of each team returned to their respective corners. Reigns blocked Corbin's final punch and mounted Corbin, firing his own series of shots. Corbin stumbled out of the corner and Reigns dropped him with a big boot. Reigns covered him for a two count.
Corbin made a quick tag into Shinsuke Nakamura. Shinsuke went for a shot on Reigns, but Roman dropped him with an uppercut. Reigns left the ring and gave Corbin a drive-by on the apron. He returned to the ring, sent Nakamura to his corner, and tagged in Shorty G.
Shorty G worked over Nakamura's arm. Nakamura broke free, and the two exchanged a series of quick counters and amateur style takeovers. Shorty G tagged in Ali. Ali dropped Nakamura for a quick two count. He sent Shinsuke off the ropes. Nakamura blocked Ali and caught him with a spinning kick. Nakamura tagged in Cesaro.
Ali caught Cesaro with a hurricanrana. He tried to take Cesaro down by the leg, but Cesaro blocked the attempt and hit a gut wrench suplex on Ali. The announcers stressed that Cesaro is not a member of Team Flair at Crown Jewel.
Ali caught Cesaro with a kick of the apron, then hit a springboard rolling facebuster for a two count. Nakamura distracted Ali, allowing Cesaro to dump him to the outside. Cesaro tagged in Corbin, who dropped to the floor and gave Ali a big clothesline. Cole sent the show to commercial.
Corbin had Ali down on the mat when the show returned from break. He dragged him to his corner and tagged in Shinsuke Nakamura Nakamura stuck his boot in Ali's face in the corner. He distracted the ref, allowing Cesaro to continue the attack.
Nakamura drove his knee into Ali's back and locked in a chin lock. Nakamura broke the hold to knock Shorty G off the apron. He then tagged in Cesaro, who shot Ali into the corner. Ali fought out with a quick kick. He flew at Cesaro, looking for a tornado DDT, but Cesaro caught him. Ali rolled through into a cover, but Cesaro broke out quickly.
Ali made a slow crawl toward Roman Reigns. King Corbin hopped off the apron and ripped Reigns from his corner. Corbin returned to his side of the ring just in time to accept a tag from Cesaro. Corbin dragged Ali, but Ali caught him with a kick to the face. Ali made a diving tag to Shorty G.
G dove off the top rope and took down Corbin. Nakamura tried to intercept, but Shorty G took him out with an exploder suplex. He hit a rolling neck breaker on Corbin, then hit a moonsault from the top for a near fall.
Cesaro entered the ring and charged at Shorty G, but G tossed him over his head. He slapped an Ankle Lock on Corbin. Nakamura reappeared and hit G with a quick running knee. Corbin slammed G into the corner and hoisted him onto the top turnbuckle. King Corbin tagged in Nakamura.
Nakamura and Corbin climbed the turnbuckles in tandem, trying to double team Shorty G. G knocked them both off the turnbuckle and hit a double missile dropkick. Nakamura crawled to his corner and tagged in Cesaro. Shorty G reached Roman Reigns and the crowd exploded.
Reigns hit Cesaro with a big clothesline. He rolled up Cesaro, but then immediately scooped him up into a sit out power bomb for a near fall. Reigns set up for the Superman punch. He charged at Cesaro, but Cesaro caught him by the legs, dropped him to the mat, and hoisted Reigns into the Cesaro swing. He turned it over into the sharpshooter. Cesaro sat into it, but Ali caught him in the head with a super kick.
Corbin returned and dropped Ali with the Deep Six. Shorty G dropkicked Corbin over the top rope to the floor. Shinsuke Nakamura hit an exploder suplex on Shorty G. Roman Reigns recovered and gave Nakamura a Superman punch.
Reigns set up and charged at Cesaro for the spear. Cesaro kicked him in the head, tossed him up in the air and connected with an uppercut for a near fall. Cesaro quickly set Reigns up for the Neutralizer. Reigns fought him off. Cesaro tried to springboard off the middle rope, but Reigns caught him in mid air with a Superman punch. Cesaro wandered to his feet and ate a spear. Reigns hesitated, the tagged in Ali. Ali hit the 450. Corbin hopped onto the apron. Reigns gave him a Superman punch. Ali hooked Cesaro's leg for a three count.
WINNERS: Roman Reigns, Shorty G, and Ali in 15:00
Reigns, Ali, and Shorty G celebrated in the ring as they replayed the finish of the match. The heels regrouped on the outside. Hogan joined the trio in the ring. They played his music as the show went off the air.
(LeClair's Analysis: Fun, chaotic tag match. If you've seen one, though, you've basically seen them all. This was WWE's standard, TV main event style match, with a plodding beginning and middle followed by a crazy, chaotic final few minutes. This was just a vehicle to hype the Team Hogan vs. Team Flair match at Crown Jewel, but thankfully, both guys stayed mostly out of sight, out of mind at ringside. The most important thing to note here was the HUGE eruption from the crowd when Ali reached Reigns for the hot tag. It was, by far, the loudest moment of the night, at least on TV. Reigns has been very quietly and effectively rehabilitated over the last several months and I think we're starting to see that pay off in the way crowds are reacting him now. It's an interesting thing to watch going forward.)
FINAL THOUGHTS: If you're mostly checked out right now because of Crown Jewel (and trust me, I don't blame you,) this was NOT the show for you. WWE is selling this harder than any Pay-Per-View in recent memory, for better or for worse. Even if you can look past the moral dilemmas associated with WWE's continued partnership with Saudi Arabia, it's hard to ignore the other elephant in the room. We know how these shows turn out – largely inconsequential, star-studded shows with house show caliber performances and matches that completely disappear off the radar moments after their conclusions. With that in mind, it's hard to really get excited about any of this. If nothing else, I recommend giving the Daniel Bryan segment a view, because I do find that angle to be engaging. All in all, there was nothing offensively bad on this show, but it's hard to find a reason to recommend watching it in full.