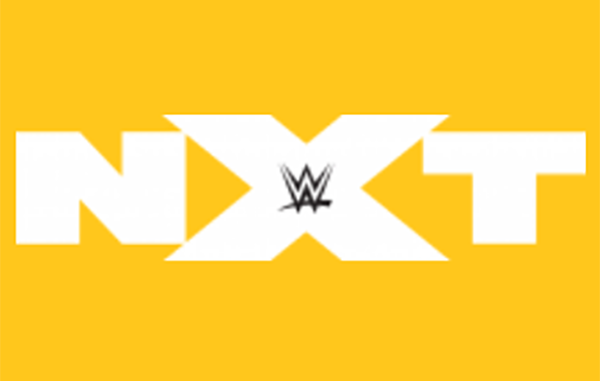 ---
SPOTLIGHTED PODCAST ALERT (YOUR ARTICLE BEGINS A FEW INCHES DOWN)...
---
NXT ON USA
JANUARY 13, 2021, 8PM EST
LIVE IN ORLANDO, FLA., AT CAPITOL WRESTLING CENTER
AIRED ON USA NETWORK
REPORT BY KELLY WELLS, PWTORCH CONTRIBUTOR
Commentary: Vic Joseph, Wade Barrett, Beth Phoenix
---
Join the "PWT Talks NXT" Dailycast with me, Nate Lindberg & Tom Stoup to break down the episode:
•STREAM LIVE, STARTING 30 MINUTES AFTER NXT
•CALL: (515) 605-9345 (press "1" to queue)
•E-MAIL COMMENTS/QUESTIONS: pwtorchnxt@gmail.com
•SEARCH "PWTORCH" ON YOUR PODCAST APP TO SUBSCRIBE, AND DOWNLOAD/STREAM THE FULL POST-SHOW RECORDING
---
[HOUR ONE]
-Recaps of New Year's Evil.
(1) SHOTZI BLACKHEART vs. CANDICE LERAE (w/Indi Hartwell)
Jawing to open. Blackheart took down LeRae for ground & pound. Rope run. Blackheart shoved off LeRae and went up and hit a cross-body for two. Shotzi rolled up LeRae in a circle as she held an armbar. LeRae rolled up Shotzi in an attempt to break, but Blackheart held on until LeRae reached a rope. LeRae tried to go up and Blackheart tripped her on the buckle on the back of her neck and covered for two. Rear headlock with a bridge by Blackheart. LeRae rolled up Blackheart for two. Blackheart put on an arm lock and LeRae backed her into a buckle to break. The two fought on opposite corners of an apron and Blackheart yanked LeRae through into the buckle. LeRae fell to the outside and Blackheart hit a running knee. Hartwell distracted Blackheart long enough for LeRae to get an advantage and LeRae hit a dropkick to lay out Blackheart near the foot of the ramp leading into split-screen commercial.
Blackheart hit a step-up enzuigiri to return to full screen. The two traded shots and Blackheart hit a question mark kick, then a senton against the ropes for a two count. Blackheart sold frustration and took LeRae to the apron, where she hit a DDT. Blackheart ran the ropes and hit a tope on both LeRae and Hartwell. Blackheart rolled up LeRae inside for two. LeRae managed a dropkick in the corner for two and rolled up Blackheart for two. LeRae wanted her springboard finisher. Blackheart fought it off but got caught in the GargaNo Escape but lifted up LeRae for a cool neckbreaker against her own knee to break. DDT by Blackheart in the corner. Hartwell took a shot at Blackheart and it was a long enough opening for LeRae to hit a spinning neckbreaker from the top for the win. Vic impressively remarked "a little Shake, Rattle and Roll" for us old guys.
WINNER: Candice LeRae at 11:06.
(Wells's Analysis: Though Blackheart keeps hitting her head on the glass ceiling just below the main event scene, LeRae's act is just too strong right now to be doing jobs to anyone before another inevitable shot at the NXT Women's Championship. The two meshed well again and now we'll see if Shotzi moves on or if she beats Indi Hartwell on the way to another match with LeRae.)
-Backstage, Finn Balor walked.
-Outside, Pete Dunne, Oney Lorcan and Danny Burch arrived. Still no mention at all of Pat McAfee.
-Finn Balor arrived in the ring in his street clothes with his belt over his shoulder. He announced the date and said Finn Balor was still champion. Balor put over Kyle O'Reilly and said he was great, but not on Balor's level. He said he stepped up, but Balor put him down, and this time it was Kyle eating his meals through a straw. He said he put the red X on his chest (shirt, to be clear) because he was the target. He said "whoever wants to step up-" and Pete Dunne's music played to bring the aforementioned trio to the ramp. Dunne said Balor knew full well who and what was next. He said he knew it would come down to the two of them. He said everyone thinks Balor is the poster boy for European wrestling, but the only reason he still has the title is that Dunne hasn't taken it yet. The three of them jumped Balor suddenly and Balor fought them off for a while before the numbers caught up with him and they put him on the mat and kicked him to oblivion. Kyle O'Reilly charged and tried to make the save and the numbers became a problem for him too. Adam Cole and Roderick Strong ran to the ring and finally the heel trio ran off, seeing the tide turn. The crowd chanted "Too Sweet" in the hopes of a Bullet Club reference, but it was more about Balor and O'Reilly looking at each other intensely and with a mix of respect and trepidation again before Balor left the ring with his music playing.
-McKenzie Mitchell interviewed Johnny Gargano in the back. Gargano said tonight when he beats the mute freak Dexter Lumis, he can move on to the Dusty Cup. Austin Theory walked in and said he had a gift from "the guy." Gargano said Lumis's name was right on the manila envelope. Inside were two drawings: one of Gargano crying, and one of Theory holding his junk, continuing the gag from last week. The two stormed off.
(2) EVER-RISE (Matt Martel & Chase Parker) vs. GRIZZLED YOUNG VETERANS (Zack Gibson & James Drake) – Dusty Rhodes Tag Team Classic first round match
Gibson spoke his way to the ring, doing the usual puffed-up schtick. William Regal appeared on the tron to invite everyone to the tournament to cheers. Gibson and Martel opened the match. Martel backed Gibson to a corner and licked his hand, then slapped Gibson's back. Martel ran quickly to his corner and tagged Parker to avoid retribution. Drake tagged in and took down Parker with a headlock. Rope run and Drake hit a hip toss. Parker wrenched Drake's arm and yanked Drake down to the floor. Parker stomped Drake near the ropes and Gibson dragged Drake to safety and calmed Drake down so Parker didn't get into his head. Gibson tagged in and put the fists to Parker. Rope run and a tag. GYV hit some tandem moves on Parker and Drake threw some lefts in a neutral corner. Bulldog by Drake. Parker bailed and Gibson tagged in and held Parker outside for a Drake-assisted backbreaker. Gibson slammed Parker and hit a single-leg crab. Parker tried to kick his way out but Gibson backed him to the GYV corner and Drake hit a spinning heel kick after a tag for a two count. Another couple of quick GYV tags and shots and Parker tried to crawl over to make a tag but Drake held him at bay. Parker dragged Drake and made the hot(?) tag to Martel, who put the forearms and chops to both of GYV. Belly-to-belly suplex for Drake. Martel fired up like he was a babyface, though they've never really acted like it. Ever-Rise used Drake to dart Gibson to the floor and tried a tandem slam, but Gibson broke it up. Martel tagged in and focused too long on the illegal Gibson and Drake hit a dropkick. Tag, Ticket to Mayhem.
WINNERS: Grizzled Young Veterans at 7:58.
(Wells's Analysis: I still don't get why these heel teams had such an issue only to both remain heel, but for whatever reason it existed, the match was perfectly fine tag wrestling. GYV are definitely one of the early favorites to win it all, as I figure they were in line for a title run before the pandemic hit and seem to be at that same level.)
-Raquel Gonzalez hype segment. She spoke over shots of her decimating Rhea Ripley. She's looking at Io Shirai and the NXT Women's Championship. She said everyone knows there's a new baddest bitch in town, and her name is Raquel Gonzalez.
-Shotzi Blackheart said she lost tonight but she's not going to stew about it. This is her opportunity to win the Dusty Cup with a partner she went to war with – Ember Moon. Moon showed up on the other side of McKenzie Mitchell and said they would go balls to the wall on the way to making history.
(3) DEXTER LUMIS vs. JOHNNY GARGANO
No mention of the title, so it's apparently not on the line. In a surprise turn of events, Gargano was the one already in the ring and Lumis got full intro.
Gargano held up Lumis's picture and said it wasn't funny. He ripped it up and Lumis put a fist in his mouth. Lou Thesz press by Lumis. After a few reversals, the two ended up facing one another on the mat and Lumis slinked toward Gargano to run him out of the ring. Gargano hit a kick from the apron and then ran into a Lumis forearm that was almost comically far away from Gargano, but a last-moment change of camera saved it somewhat. Back into the ring, Gargano took Lumis to the top for a superplex attempt but Lumis fought back and hit forearms until Gargano fell to the mat. Lumis measured Gargano but missed a senton as the match went to commercial.
Back to action, Gargano was in control. He mocked Lumis's measuring motion and drove some knees into a grounded Lumis. Forearm to the lower back by Gargano. Another. On a third attempt, Lumis hit a back elbow and then a spinebuster. Lumis took Gargano down with another really distant forearm. Bulldog out of the corner and a slingshot suplex by Lumis. Belly-to-back suplex and a legdrop and Lumis covered for a near-fall. Gargano fought out of Lumis's finisher with elbows. Lumis wanted air raid crash but Gargano rolled him up in a crucifix for two. Superkick by Gargano for two. Austin Theory jawed from ringside.
[HOUR TWO]
Lumis threw forearms. He ran the ropes but Theory grabbed his leg and Gargano hit a forearm. Gargano attempted One Final Beat but Lumis was ready and hit an uppercut. Gargano jumped into Silence and Theory got involved again. Gargano rolled up Lumis as Lumis hit a suplex on Theory and it was good to finish. After the official decision, Lumis put Silence on Theory but Gargano made the save. Gargano went to get a chair and was looking to use it until Kushida ran the ramp and made the save. Kushida fought off Theory and hit The Hoverboard Lock in the ring. Theory attempted to save but Lumis hit Silence again. Kushida held the North American Championship and gave it a few slaps. He tossed it back at Gargano, made a threat in Japanese, and held up his arms as he glared down at a frightened Gargano.
WINNER: Johnny Gargano at 11:11.
(Wells's Analysis: Besides the two ugly forearms that missed by a mile, this was a fun enough diversion to get Johnny Gargano to his next feud. It wasn't a match to remember, but Gargano's act makes him pretty much immune to segments that don't, at the very least, allow his character to shine)
-McKenzie Mitchell caught up with Dunne, Burch and Lorcan. Burch and Dunne threatened Kyle O'Reilly for putting his nose in their business.
-Earlier today, Wade Barrett mediated a conversation with Timothy Thatcher and Tommaso Ciampa ahead of their Fight Pit match next week. Ciampa asked Thatcher cheekily, out of curiosity, what Thatcher's injury was. Thatcher said it wasn't anything that would change the outcome of the Fight Pit. Ciampa said he knew how brutal the Fight Pit would be, and Thatcher said he couldn't because he'd never been in it. Barrett asked why there was animosity between the two, since they were so similar. Ciampa said Thatcher thinks he's educating, but he's taking liberties. He said he'd educate Thatcher. Thatcher said he doesn't have to explain what a lion will do to a zebra. He said Ciampa is a man who's questioning if he's still got it. He said there are no questions anymore – just answers – and next week, in Thatcher's Fight Pit, he would receive his answer.
(Wells's Analysis: Though brief, this was an excellent piece to add spice to the Fight Pit match next week. It's just as well that it had to be delayed. I greatly appreciated Barrett asking the question of why Ciampa was hostile toward someone who was, on the surface, so similar to him)
-McKenzie Mitchell were with Undisputed Era, minus the injured Bobby Fish. They said some words against the trio that attacked Kyle later, then put over Breezango but said they'd take care of business tonight.
(4) ISAIAH "SWERVE" SCOTT & JAKE ATLAS vs. MSK (Wes Lee & Nash Carter) – Dusty Classic first round match
MSK were the surprise team in the tournament. They are the former Rascalz; Carter is formerly Zachary Wentz and Wes Lee was Dezmond Xavier. Carter worked some quick sequences with Atlas and then Swerve. Carter hit a twisting cross-body on Swerve for two. Tag to Lee, who grounded Swerve with a wristlock and the two grappled on the mat until Swerve took Lee to Swerve's corner and stomped him, then tagged Atlas. Atlas chopped Lee and then ran into an elbow. Lee tried to run the ropes and Swerve yanked Lee to the floor, opening him up to a tope. Soon everyone was involved on the outside and Lee flew over the top rope to hit a plancha on both Atlas and Swerve. Vic said "These rascals are high-flying" leading into commercial just to save everyone from Googling whether these guys are the ones they've heard about.
Back to action, Swerve and Carter were legal. Swerve slammed Carter and set up a belly-to-back but Carter avoided trouble, ducked under a fairly low clothesline and made the hot tag as Swerve tagged Atlas also.. The audience was into the Rascalz for sure. Lee cleaned house and MSK hit an assisted standing moonsault and covered for two. Atlas rolled through a tandem suplex and tagged. Atlas hit a German suplex on Lee and Swerve hit a brainbuster. Tag to Atlas. The two hit a powerslam/450 splash combo and Atlas covered, but Carter broke it up at the last moment. "NXT" chant.
Atlas worked on Lee in the corner and he and Swerve set up Lee for a superplex. Carter yanked Atlas to the floor and Lee tossed Swerve to the mat inside. Carter made the tag and Lee hit a poison rana on Swerve. Carter and Lee hit a tag finisher (an assisted overhead neckbreaker) for the win.
After the match, Swerve and Atlas argued, as usual.
WINNERS: MSK at 11:57.
(Wells's Analysis: Good showcase for MSK as all four men had their workrates turned up to the max. They'll almost certainly face Drake Maverick and Killian Dain in the next round, which will be a much different look at the team)
-A graphic updated the bracket, and then there was a brief segment promoting the Women's Cup, which kicks off next week as Kacy Catanzaro and Kayden Carter face Mercedes Martinez and Toni Storm.
-Cinematic Karrion Kross segment. Scarlett predicted the future with tarot cards (or maybe with other cards; I don't really know that world). Tick tock.
(5) VALENTINA FEROZ vs. XIA LI (w/Boa & the creepy cloaked woman)
Quick right by Li. Spinning kick. That's it. Feroz wasn't even named by the announcers before she could be squashed. Xia's chyron also included the words "Tian Xia," which I googled. It's a complicated concept I didn't have time to cover in real time, so have a look if you so choose.
WINNER: Xia Li at 0:22.
-Kacy Catanzaro and Kayden Carter promoted their match next week. They had some good fire and some matching gear. Both seemed comfortable on the mic after not really getting much mic time in their runs to this point.
-Backstage, Swerve and Atlas fought a war of words. Bronson Reed got between them and tried to cool down Swerve, who said Reed always takes Atlas's side. Reed told him to cool it.
-Next week, Gran Metalik & Lince Dorado face Imperium and Leon Ruff & Kushida face Johnny Gargano & Austin Theory in two first-round Dusty Classic matches.
(6) BREEZANGO (Tyler Breeze & Fandango) vs. UNDISPUTED ERA (Adam Cole & Roderick Strong) (w/Kyle O'Reilly) – Dusty Classic first round match
The announcers agreed that O'Reilly isn't medically cleared and shouldn't be out here. Cole and Breeze opened the match. Breeze worked a brief headlock and hit a tackle off the ropes. Rope run and both went for superkicks and backed off when they noticed the other. They slapped hands of respect and locked up. Quick grappling reversals and another reset. Strong and Fandango both tagged in. Test of strength led to a headlock takeover by Strong into an armbar. Strong wrenched the arm and Fandango used the ropes to take Strong down and held him on the mat with a knee. Strong tried to escape and Fandango held on. Strong got free but ran into a spinning heel kick for a two-count leading into a split-screen commercial.
Back to full-screen, Fandango was in control of Adam Cole. He draped him over a rope and tagged Breeze. Tandem superkick and Breeze covered for two. My screen blipped and when it came back just seconds later, both guys were making tags and Strong dominated Fandango. Backbreaker. He did his forearm rope run to Breeze. He planted Breeze onto Fandango, then covered Fandango for two. Cole tagged in and Roddy set up Fandango for a Cole superkick for two. Cole went for the Last Shot but Fandango ducked it and made the tag. Cole hit a pump kick on Breeze and Breeze fought off a suplex and hit an inverted backstabber for two. Breeze cleared Strong from the apron and tagged Fandango. Tandem spot and Strong made the save at the last moment. Bonzo gonzo led to all four guys getting laid out and an "NXT" chant.
On the outside, Dunne, Burch and Lorcan charged and attacked O'Reilly. They set up O'Reilly for a shot to the jaw against the steel standing structure, but Finn Balor made the save. Dunne broke free and went after O'Reilly's jaw to boos. Adam Cole saw what was happening outside and Breeze caught him with a superkick. Strong and Breeze were cleared from the ring. Fandango fought off Panama Sunrise but flew right into a superkick by Cole to finish.
WINNERS: Undisputed Era at 11:56.
After the decision, UE checked on O'Reilly as the heel trio looked on from the top of the ramp. Finn Balor, too, was laid out near UE. The show went off the air just two minutes past the hour this week.
(Wells's Analysis: Nice match, of course, but the whole thing probably would have worked a little better if the heel interference would've led to Undisputed Era losing the match. Not that it didn't work on some level, but it was kind of awkward to have UE finish winning a match just after Kyle O'Reilly was viciously attacked on the outside.)
---
FINAL THOUGHTS: One thing the Dusty Classic is already doing well is working storylines into the tournament seamlessly, so it doesn't just come off as a diversion full of good matches with no heat. The downside this week, if you'd call it that, is that all three finishes were foregone conclusions, which could definitely be the story of the entire first round given the bracket. Meanwhile, the women got just a little bit of time to promote their own tournament, and the brackets aren't released yet.
MSK (do we have a meaning for this acronym yet?) had an impressive debut, but in the weeks before their second-round match, maybe we can get a mission statement, an idea of the act for those who haven't seen it, and perhaps even a squash match. Swerve and Atlas teaming was a little contrived, but if they want to keep the story going, I guess it's a good way to keep them on TV this week.
Though I generally enjoyed the show tonight, it did kind of feel like empty calories, as I had to look back at my notes just to make final thoughts on some of the things that happened tonight. Check out PWT Talks NXT tonight and I'll see you next week.