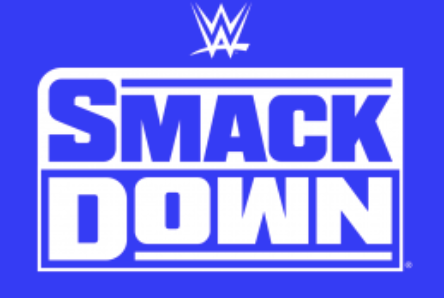 ---
SPOTLIGHTED PODCAST ALERT (YOUR ARTICLE BEGINS A FEW INCHES DOWN)...
---
WWE SMACKDOWN TV REPORT
JANUARY 20, 2023
DETROIT, MICH. AT LITTLE CAESARS ARENA
AIRED ON FOX
Announcers: Michael Cole, Wade Barrett
Ring Announcer: Samantha Irvin
---
[HOUR ONE]
-They opened with a video package on the Kevin Owens vs. Sami Zayn match last week ending with the Usos and Solo Sikoa interfering just as it appeared Sami was on the verge of winning.
-They cut to parking garage as two black SUVs arrived. Sami, the Usos, Solo, Paul Heyman, and Roman Reigns emerged. Sami, as usual, was the most exuberant. Sami offered a fist bump to Reigns, but Reigns rebuffed the offer. Sami's jaw dropped and he wondered what wrong. Heyman and Solo looked at him as they walked by as if he had something to worry about.
-They cut to the arena where the camera panned the crowd. Michael Cole touted a packed house of 14,239 in the arena.
(1) SHEAMUS & DREW MCINTYRE vs. THE VIKING RAIDERS (Erik & Ivar w/Valhalla) – WWE Tag Team Tournament Round One
Cole said all four opening round tag team matches would take place tonight. Cole mentioned the death of Jay Briscoe and said he and his brother were one of wrestling's great tag teams. The bell rang eight minutes into the hour. Barrett said these are two of the favorites to win the tournament. They brawled at ringside seconds into the match. Ivar threw Drew into the ringpost and then went after Sheamus. Sheamus punched back at ringside and threw Ivar into the ringside barricade. Sheamus pounded on Ivar's chest with ten forearms and then delivered another ten to Erik as the crowd chanted along. They cut to a break at 2:00 after the Raiders took control. [c]
Back from the break, Erik had Sheamus grounded mid-ring with a chinlock. Drew eventually got a hot-tag and landed a Michinoku Driver for a two count. Barrett said Drew might be one of the only wrestlers in WWE who could power Ivar down like that. Four-way action broke out at 11:00. Sheamus hit Erik with White Noise and then Drew overhead tossed Ivar off the top rope as they cut to another break. [c]
Back from the break, Drew delivered a Future Shock DDT to Ivar and then he kipped up. He signaled for a Claymore, but Ivar met him with a spin wheel kick. Both were down and slow to get up. They crawled over and tagged in their respective partners. Sheamus took control and pounded his chest. Valhalla distracted him. Erik recovered and overhead slammed Sheamus. He tagged Ivar back in. Ivar landed a top rope splash for a near fall. Sheamus tried to fend off a double-team by both Raiders. Sheamus caught Ivar with a knee to the face as Drew caught Erik with a Claymore. Sheamus delivered a Brogue Kick to Ivar for the win.
WINNERS: Sheamus & McIntyre 18:00.
(Keller's Analysis: Good, hard-hitting match.)
-Sami approached Roman Reigns and Paul Heyman backstage (how'd he get in the locker room?). He asked if Reigns had a quick second to talk. Reigns told him to sit. Sami said the greeting in the parking lot seemed a little frosty. Reigns said he saw how he looked last week and he asked him to give it to him straight this week. Sami said everything is fine. Reigns said, "No, tell me the truth." Sami said he was disappointed last week because he was about to put Kevin Owens away and then the Usos and Solo attacked. He said he didn't know the plan. He said KO keeps telling him he's being used and, for a split second, he wondered. But he said it's all fine now. Reigns, who never made eye contact with Sami, told him to get out. He said he doesn't want to hear this every week. He said he doesn't need his approval. He told him to go find Kevin and stop using his Bloodline. Heyman signaled to Sami to get out and not further escalate the situation. Heyman didn't seem hostile to Sami; he instead seemed like he was trying to offer helpful advice and let Reigns cool down.
-They showed L.A. Knight backstage. A producer quickly walked by him and then the firefly flashed on the screen.
-A commercial aired for Raw 30. [c]
-They showed postcard shots of downtown Detroit and the local pro sports teams.
-Raquel Rodriguez talked in her locker room about competing at the Royal Rumble in front of over 30 family members.
-L.A. Knight made his ring entrance. He said he's frustrated that Bray Wyatt is changing his story week to week. He said Bray has been living check to check on past glory, he will turn off Bray's switch just like that at the Rumble.
(2) L.A. KNIGHT vs. BRENT JONES
As they locked up, the firefly image flashed on the big screen. That gave Jones an opening to get in a few punches, but Knight came right back and drove his face into the mat for a quick win.
WINNER: Knight in about 30 seconds.
-The Firefly Funhouse music played and the logo appeared on the screen. Then the camera panned over and showed Mercy the Buzzard, Huskus the Pig, Abby the Witch, and Ramblin' Rabbit. Bray said he missed everyone so much and he's excited to have fun with his friends once again. The rabbit said Knight "is kind of like Miz but with muscles." Bray made fun of Knight for being named by his parents "Los Angeles Knight." He said he never had a chance. He chatted with the rabbit and said it's normal to be afraid of the dark. He said it's in the dark that things like to hide under a bed and come out and eat you when you're sleeping. He winked and said, "You should be scared of the dark." Uncle Howdy showed up on the old TV screen on the Funhouse set saying "I told you so" over and over. Bray stared at the camera and said, "I hope you're satisfied; I hope you understand you're the one who opened the door and whatever comes through it is your problem." He went from sinister to cheerful as he waved good bye and said, "See you at the Royal Rumble."
(Keller's Analysis: The Funhouse is a, well, fun format to forward Bray's storylines or just present his character's latest words on camera, so I'm not disappointed to see it and all the puppets back. The downside is that this doesn't feel as much like a new version of Bray but a rehash, so it'll be a challenge to keep it seeming fresh as they keep going with it. I honestly don't know what to make of any this, though, otherwise.) [c]
(3) HIT ROW (Ashante "Thee" Adonis & Top Dolla w/B-Fab) vs. LOS LOTHARIOS (Humberto Carrillo & Angel Garza) – WWE Tag Team Tournament Round One
Just as the match seemed like it was getting rolling, Adonis won with a schoolboy after B-Fab interfered. Cole showed the brackets and said Hit Row better be on their game when they face Drew & Sheamus next week.
WINNERS: Hit Row in 3:00.
-They went to Cole and Barrett on camera at ringside. Cole threw to a video package on Cody Rhodes's road to returning at the Royal Rumble.
-Cole hyped that Charlotte Flair would be out next. [c]
-A soundbite aired with Braun Strowman saying he's made a career out of chucking wrestlers out of rings. Cole said Braun has the record of the most eliminations in one Rumble match at 13 and he also won "The Greatest Royal Rumble."
-Charlotte made her ring entrance. A voice says "All Hail the Queen" near the start of her theme now. They replayed clips of the Sonya Deville-Charlotte feud. She smiled mid-ring and said, "Detroit! Wooo!" She said if Sonya has a problem with her, she doesn't have to whine to Adam Pearce or hit her from behind, but instead say it to her face.
[HOUR TWO]
After a pause, Sonya walked out. She said she doesn't care what the people of Detroit want. She asked Charlotte if she thinks she's not worthy. Fans chanted "You suck!" as she entered the ring. She told Charlotte it took six people to tear her off of her last week. The "You suck!" chant intensified. Charlotte said she sees that Sonya is a star. She said she always told her she's a star, but so are the other women in the back. She asked why she acts so entitled. She said she lost and tapped out, so maybe she should be focusing on the Rumble instead of jumping to the front of the line. She said if she wants a fight, she'll fight her tonight. Sonya asked Detroit if they like the idea. Fans cheered. Sonya then said, "No." She said there's nothing in it for her. She was about to leave the ring, but then paused and said she'd do it if the title were on the line. Pearce walked out and said he's heard enough. As Charlotte turned to him, Sonya attacked her from behind, then left. Pearce asked her what that was all about.
-Backstage, Reigns asked Heyman, "Do you believe this guy?" Heyman took a deep breath and said he's never liked Schmooley since day one." He said he's tried to look at things from the perspective of a special counsel. He said it might better, when he's about to sign a contract to face Kevin Owens, to have Sami in the castle pissing out instead of out of the castle pissing in.
-Cole said, "That's why he's the special counsel." He plugged the contract signing later. [c]
-A vignette aired with Lacey Evans beating up an opponent in the ring while training.
-Sheamus gave Holland and Butch a hyped-up pep talk backstage.
(4) THE BRAWLING BRUTES (Butch & Ridge Holland) vs. IMPERIUM (Gionvani Vinci & Ludwig Kaiser) – WWE Tag Team Tournament Round One
Cole noted that Butch & Holland could end up facing Sheamus & Drew in the finals of the tournament. Barrett said Ridge told him he and Butch would love to beat the hell out of each other and then make up later over a few beers. The bell rang 14 minutes into the second hour. They cut to a break at 2:00 with Imperium in control. [c]
The Brutes made a brief comeback after the break. Imperium isolated Butch and scored two counts. Holland tagged in, but was distracted by a brainbuster suplex by Vinci on Butch at ringside. They finished Holland with an Imperium Bomb at 9:00.
WINNERS: Imperium in 9:00.
-They cut to a pensive Sami backstage sitting on a rolling create. Heyman approached him. Sami stood. Heyman said, "Your Tribal Chief would like to see you." Sami took a deep breath. [c]
-A soundbite aired with Shayna Baszler warning other women in the Rumble to stay away from her or else she'll tear them apart limb by limb.
-They went to Cole and Barrett at ringside. Cole said Baszler tied a record by eliminating eight women. Cole said Raw has been on air for 30 years. They aired a video feature on Raw's history including a clip of the first episode and then various entrance sets and logos over the years. Clips aired of celebrities, 1-2-3 Kid pinning Razor Ramon, Big E cashing in to win the WWE Title, Ronda Rousey putting Stephanie McMahon in her armbar, Steve Austin hitting Vince McMahon with a bed pan in a hospital, Shawn Michaels and Bret Hart hugging, Judgment Day turning on Edge, Shane McMahon on Nitro, Rock playing guitar, Daniel Bryan's Yes Chant with fans, Chris Jericho's entrance, Austin spraying Vince with beer, DX with Mike Tyson, Cody Rhodes's return, and much more.
(Keller's Analysis: That was really nicely done. We can quibble of what did and didn't make the cut, but it felt like a rather politics-free in terms of including current AEW wrestlers.)
-Jimmy Hart, Ted DiBiase, DDP, Godfather, Madusa, and I.R.S. were added to the graphic of legends appearing on Monday.
-A soundbite aired with Karrion Kross and Scarlett backstage with special lighting and background music. He said he's going to take out Rey Mysterio and then 29 other Superstars in the Rumble. He said time is running out for everyone. "Tick tock," he said as he smiled at Scarlett. Cole said Kross vs. Rey takes place next week on Smackdown.
-Legado Del Fantasma made their ring entrance. [c]
(5) LEGADO DEL FANTASMA (Joaquin Wilde & Cruz Del Toro w/Santos Escobar) vs. MAXIMUM MALE MODELS (Mace & Mansour) – WWE Tag Team Tournament Round One
Zelina Vega joined in commentary and announced she'll be in the Rumble.
WINNERS: Wilde & Del Toro in 3:00.
-Reigns told Sami backstage that he has a temper and he wasn't hearing Sami's desire for communication and being part of the gameplan. He said he's a perfectionist like him. He said that's why they get along. Sami looked so relieved. "Thank you so much for understanding," he said. Sami said he walked in there expecting the worst and what he said means the world to him. Reigns said it's on him. He said sometimes he just expects the same amount of love and respect and loyalty that he gives out. Sami said he shouldn't say that and insisted they all love him. "You're the one steering the whole ship," he said. "This is nothing without you." He said he will always put what is best for The Bloodline first. He said he'll do whatever he wants him to do and he'll do it. Reigns said he needs him to find the Usos and make sure the SUVs are in place and that the jet is ready to go. He said they're going to sign the contract and then he wants to get out of there. Sami thanked him and offered a fist bump. Reigns paused, but then conceded "I owe you one." He fist bumped him. Sami smiled and left. Heyman smiled, too, and whispered to Reigns, "Thank you, my Tribal Chief."
-They showed the ring being prepped for the contract signing. [c]
-Reigns made his ring entrance along with Solo Sikoa and Heyman. Owens barged into the ring and threw Solo out of the ring and then gave Reigns a sudden Stunner. He superkicked Solo as he tried to reenter the ring. The Usos ran out, but KO fended them off with superkicks at ringside. Then he gave Reigns a Pop-up Powerbomb through the table as Heyman yelled, "Nooo! Nooo!" KO looked around and saw Heyman cowering in the corner. He snatched the contract from Heyman and signed it. Sami ran out to the ring and eyed KO angrily. KO grinned and then left through the crowd.
(Keller's Analysis: Good show-closing angle. You can't help but wonder if Reigns will be upset that Sami was so late to the ring despite giving him orders to tend to other business.)