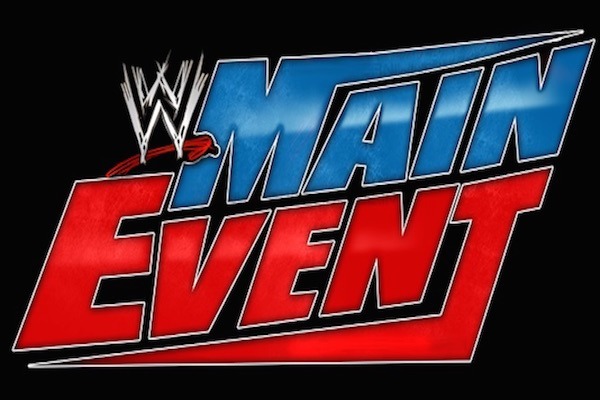 ---
SPOTLIGHTED PODCAST ALERT (YOUR ARTICLE BEGINS A FEW INCHES DOWN)...
---
WWE MAIN EVENT TV REPORT
FEBRUARY 1, 2023
HULU STREAMING TV
REPORT BY MIKE F. MEYERS, PWTORCH CONTRIBUTOR
WWE Main Event Announcers: Byron Saxton, Kevin Patrick
REASONS TO WATCH…
"This is awesome" chant on Main Event??
(1) DAMON KEMP vs. SHELTON BENJAMIN
The wrestlers shook hands, and the broadcast emphasized their similar backgrounds at the University of Minnesota with sparkling amateur wrestling careers. Kemp quickly went behind with a waist lock, then Benjamin reversed the hold and took Kemp to the mat. They grappled there evenly until Benjamin grabbed the bottom rope to get a ref reset.
They traded wrist locks and Kemp whipped Benjamin to the mat with an arm drag. For the second time, Benjamin had a defeated look on his face as he contemplated his young opponent. Benjamin rolled out of the ring and back in, then offered another handshake to Kemp. This time, Kemp smacked Benjamin across the face. Benjamin looked enraged, and Kemp scrambled out of the ring. Benjamin gave chase, then Kemp got the upper hand as Benjamin trailed him back into the ring. He hit a neckbreaker and covered Benjamin for two, then mounted him and rained down forearm strikes. Kemp landed a series of closed-fist strikes in the corner, causing the ref to back him off. Benjamin came back with some chops to the chest, but Kemp hit a second neckbreaker and covered for two. Kemp applied a chinlock.
Benjamin elbowed his way out of the hold, then the wrestlers traded blows in the middle of the ring until Benjamin knocked Kemp down with a spinning heel kick. Benjamin splashed Kemp in the corner, then Kemp ducked a clothesline before leveling Benjamin with a shoulder block. He followed up with a twisting suplex, then covered Benjamin for another two-count. Kemp laid in a couple kicks, then Benjamin came back with a German suplex. He hit Kemp with a running knee strike in the corner, then Paydirt in the middle of the ring – good for the three-count.
Benjamin helped Kemp up by his arm and they shared an honest handshake.
WINNER: Shelton Benjamin by pinfall in 5:50.
(Meyers's Analysis: Pretty good back-and-forth action and a flash of mat wrestling you'd expect from these two to start.)
(2) AKIRA TOZAWA vs. TONY D'ANGELO
D'Angelo shoved Tozawa to the mat to start, and asked, "C'mon, are you serious?" Tozawa went behind him, but D'Angelo twisted his hips to whip him to the mat. D'Angelo indicated that he could do this all day. D'Angelo continued his trash talk, calling Tozawa "Towaza," and telling him to "Look at me when I talk to you," while grabbing his chin to pull his head upward. Tozawa slapped D'Angelo across the jaw and showed a bit of fury on his face. Tozawa ducked a clothesline and unleashed a flurry of quick shots, then took D'Angelo down with a jumping hurricanrana. Tozawa ran the ropes but D'Angelo intercepted him on the rebound and dropped Tozawa across his knee ribs-first. D'Angelo covered for two.
Tozawa landed a kick to D'Angelo's face from the ring apron, but D'Angelo came back with a powerbomb. "Don't you ever put your hands on me, you understand me?" said D'Angelo to his opponent in the middle of a wrestling match. We cut to break.
D'Angelo maintained control through the break. He slowed the pace, taking measured shots at Tozawa in the corner. He applied an abdominal stretch and informed the crowd that Tozawa sucks. Tozawa got free and rolled up D'Angelo for a quick cover, but D'Angelo kicked out. Tozawa followed up with a running kick, then climbed to the top rope and hit a flying reverse elbow. He covered D'Angelo for two. Tozawa escaped from a suplex, then applied an upright arm bar. D'Angelo got free and flipped Tozawa with a big clothesline. He hit a fisherman suplex, then covered Tozawa for two.
D'Angelo positioned Tozawa on the top turnbuckle and the men exchanged blows there. D'Angelo set up for a superplex but Tozawa knocked him down to the canvas. Tozawa stood and hit a big arcing senton, then covered for the three-count.
WINNER: Akira Tozawa by pinfall in 7:10.
(Meyers's Analysis: The crowd really got into this match, egged on by D'Angelo's obnoxious taunting. There was even a brief "This is awesome" chant, something I can't remember happening before on Main Event. Good work by both guys.)
SHOW SCORE (0-10): 8.4
Find Mike Meyers on Twitter: @themikeshow42
---
CATCH-UP: 1/25 WWE MAIN EVENT TV REPORT: Bronson Reed vs. Akira Tozawa, Cross vs. Brooke, more