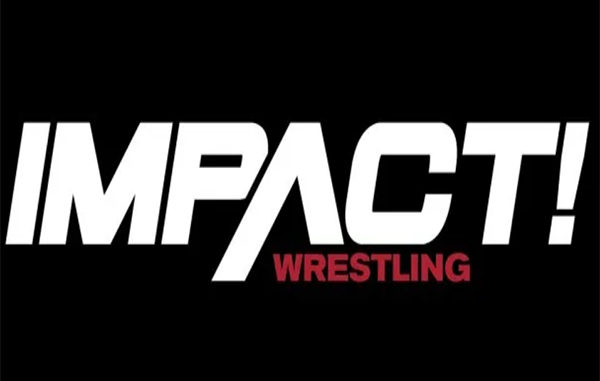 ---
SPOTLIGHTED PODCAST ALERT (YOUR ARTICLE BEGINS A FEW INCHES DOWN)...
---
IMPACT WRESTLING TV REPORT
FEBRUARY 2, 2023 (RECORDED)
KISSIMMEE, FL AT OSCEOLA HERITAGE PARK
REPORT BY DARRIN LILLY, PWTORCH CONTRIBUTOR
Commentators: Tom Hannifan, Matthew Rehwoldt
-Recap of last week's show.
(1) BULLET CLUB (Chris Bey & Ace Austin) vs. KEVIN KNIGHT & KUSHIDA
Bey and Knight started the match. They traded the advantage with fast paced moves. Kushida and Knight tagged in and out to keep the advantage on Bey. Knight did a springboard off the top rope, but Bey met him with a spectacular dropkick. Bey and Ace did double team moves on Knight. Ace stomped Knight. Bey and Ace held the advantage until Knight fought out of the corner and made the tag to Kushida.
Fans were excited for Kushida's offense. Kushida caught Bey in an armbar. Knight dropkicked Bey. Knight and Bey traded punches while they were on their opponent's shoulders. Knight did a great rana off the top on Bey, followed by a dropkick for a two count. Ace took on Kushida and Knight by himself. All four wrestlers fought in the ring. Knight dropicked Ace off the apron. As Knight was diving to the outside, Bey caught him with a cutter on the apron. Bey finished off Knight with a cutter and got the pin.
WINNERS: Chris Bey & Ace Austin in 10:00.
(D.L.'s Take: Nice win for Bey and Ace, who seemed destined for big things. This was my second time seeing Knight and he is the real deal. The cutter on the apron was something I hadn't seen before and the fans seemed stunned.)
-The Design vignette. Deaner said that Callihan failed in his quest last week to win the number one contender's match. Deaner said there would be consequences. He said four men crossed their paths and they would be shown no mercy. Deaner said it would be Callihan's chance at redemption and that he must win. [c]
-Short video hyping that Steph DeLander debuts next week.
(2) GISELE SHAW (w/Jai Vidal) vs. SAVANNAH EVANS
Evans talked briefly in an inset video during her entrance. Shaw and Evans faced off. Evans punched Shaw, who punched and slapped back. Evans took control after punches. Evans choked Shaw. Shaw came back with slaps and chops. Evans splashed Shaw and hip tossed her, followed by a suplex. Shaw regrouped outside with Vidal. [c]
After the break, Shaw was stomping Evans in the ring. Fans chanted for Evans. Evans made a comeback, Evans punched Shaw. Evans gave Shaw a Samoan Drop and Perfect Plex. Vidal got on the apron to distract the referee. Shaw used the distraction to kick Evans and get the pin.
WINNER: Gisele Shaw in 9:00.
(D.L.'s Take: Decent back and forth match and Evans got the fan support, which was a surprise to me since she's been a heel throughout her run.)
-Shaw took the mic after the match and declared herself the Black Widow of Impact Wrestling. She talked about Tasha Steelz, The Influence and Chelsea Green being gone because of her. She said she wasn't meant to be in a tag team because the spotlight belongs to her.
-Kenny King was backstage and accused two guys of talking about Rich Swann. He took their popcorn. King ran into Johnny Swinger and Zicky Dice. Dice said he could offer an autograph or a fight. King said he would find Santino and ask for a match. Dice said that Swinger needed more matches in order to get a title shot. [c]
-Santino gave Kenny King a match with Swinger. Maclin approached Santino after King left. Santino said there would be four matches, the winners would meet, and that winner would be the next number one contender. Santino said that Maclin would be in one of the matches. Maclin complained about jumping through another hoop. Dirty Dango approached next. He asked to be in one of the qualifying matches. Santino said he could be if he just went away. Dango left.
(3) CRAZZY STEVE (w/Black Taurus) vs. SHELDON JEAN
Jean talked with Taurus on the outside. Jean took Steve down and caught him with a flying kick. Steve made a comeback with kicks and a neck snap. Steve bit Jean, to the approval of the crowd. Steve did a cannonball to Jean in the corner. Steve got the pin after a DDT.
WINNER: Crazzy Steve in 3:00.
After the match, Trey Miguel attacked Taurus from behind, then went after Steve. Steve bit Trey and got the spray paint away. Trey fled up the ramp.
(D.L.'s Take: Just a brief match, but they are doing a good job spotlighting Steve ahead of his title match. Jean looks to have potential.)
-Gia Miller interviewed Jordynne Grace. Grace talked about having a rematch for the Knockouts Title. She said she would give Steph DeLander an opportunity to face her next week. [c]
-Santino asked for advice from Raven since he was a genius. Raven suggested making him the champion to make a lot of money. Santino said he would consider it and left. Ron Reis approached Raven (I think it was him). He asked if they were getting the flock back together. Raven called him "Yeti". Reis said it hurts his feelings when Raven is mean to him and sometimes he cries at night.
-Bully Ray walked to the ring. Slowly. Fans chanted "You tapped out". Bully let it soak in. Bully talked, but fans drowned him out with boos, so he stopped. (Dear Fans, please let him just get it over with). He said he got the feeling that people around here don't like him. He ran down the list of people that don't like him, including the little girl in the front row. He complained that Santino didn't like him and he wasn't involved in the number one contender's match.
Bully said that Tommy Dreamer doesn't like him and he never really liked Dreamer. He said they never liked each other in ECW, WWE, and Busted Open Radio. He said they tolerate each other. He said he's the realest guy in the room and tells it like it is. He said that Dreamer is the one that has been fooling everyone all along. He said Dreamer is a phony and wants to be loved by everyone.
Mickie James' music hit (mercifully) and she walked to the ring. Fans were delighted to see her, as was I. She told him to get the hell out of Impact Wrestling. He asked what was wrong with her and threatened her. He said he could take the high road, but he was going to take the low road. He called her "tramp" instead of "champ". Mickie slapped him. Bully slammed her to the mat hard. The Good Hands brought a table into the ring. Dreamer ran in for the save.
Dreamer took the mic. He said he would settle their issue sooner than later. Dreamer called the Hands bitches. He challenged the Hands to face Mickie and him right now. Santino's music played and he walked to the ramp. He made the match for next week and banned Bully from ringside. He said he would drop the hammer and put the "thor" in authority. [c]
-Killer Kelly promo. She said Taylor Wilde was obsessed with her. Wilde approached. She said they should be in the ring side by side. Kelly asked who she gets to play with. The Death Dollz teleported into the scene. Rosemary said there was no one better to play with than them. Everyone laughed maniacally.
(4) KENNY KING vs. JOHNNY SWINGER (w/Zicky Dice)
Swinger ducked out of the ring early. Swinger did karate poses. Swinger avoided a kick. King kicked Swinger, followed by a slam for the pin.
WINNER: Kenny King in 2:00.
King took the mic. He said he was letting everyone know, especially the champions, that they are on notice.
(D.L.'s Take: This seems part of a renewed push for King since he signed a one-year deal recently. It appears he is going babyface too.)
-Bully Ray confronted Masha Slamovich backstage. He introduced himself and said it was good to meet her. He said that Mickie James had been disrespectful to her. He said she would pick up the pieces of Mickie after the Good Hands get through with her next week. Bully said Masha shouldn't let Mickie get away with disrespecting her. Masha spoke in Russian and walked away. Bully said "Oh, Masha" and smiled. [c]
-Matt Cardona (with Brian Myers) addressed a group of people backstage. He said Joe Hendry had ruined a lot of people's lives so now it was his turn to ruin Hendry's. Cardona rolled an (intentionally) terrible video of him rapping. He called it a masterpiece and clapped. He turned around to see how everyone liked it and everyone was gone, except for one guy. Cardona complained about being called Edge's bitch. The guy said that Cardona was Edge's bitch and walked off.
-Hannifan and Rewoldt ran down the matches for next week:
Joe Hendry vs. Matt Cardona
Tommy Dreamer & Mickie James vs. The Good Hands
Brian Myers vs. Dirty Dango
PCO vs. Shera
Death Dollz vs. Taylor Wilde & Killer Kelly
-They also pitched to Kevin Kelly to run down the matches for the NJPW show that followed.
-Josh Alexander and Frankie Kazarian did their ring entrances, [c]
(5) JOSH ALEXANDER & FRANKIE KAZARIAN & RICH SWANN & YUYA UEMURA vs. THE DESIGN (Deaner & Callihan & Big Kon & Angels)
Swann and Callihan started the match. Angels punched Swann. Swann clotheslined Angels. Alexander traded chops with Deaner. Deaner bit Alexander. All eight wrestlers faced off and brawled. Swann did a flip on The Design at ringside. [c]
Kazarian gave Angels a leg sweep and followed with a flying legdrop. Swann and Kazarian hip tossed Angels. Angels slammed Swann. Deaner went after Swann's eyes and slammed him. Kon stomped Swann. The Design kept the advantage on Swann. Swann finally made the hot tag to Alexander, who ran wild on The Design. Alexander gave Kon a flying kneedrop and put him in the ankle lock. Uemura dropkicked Kon.
Callihan and Uemura brawled. Alexander clotheslined Calihan and Deaner. All of the wrestlers exchanged moves one after another. Deaner knocked Uemura off the top rope. Callihan gave Uemura a piledriver for the pin.
WINNERS: The Design in 18:00.
(D.L.'s Take: Good action, even with a commercial break taking out a nice chunk out of the match. The Design continue to be positioned as major players in Impact. There is still uncertainty about if Callihan will stick with The Design.)
FINAL THOUGHTS: This was a fun show that moved quickly. I like the direction that No Surrender is headed. Impact is doing a good job building up wrestlers such as Crazzy Steve, Kenny King, and Gisele Shaw, who have all been underutilized to some degree. I am intrigued with the pairing of Killer Kelly and Taylor Wilde. The Matt Cardona/Joe Hendry feud continues to bring good comedy. Not the strongest in-ring edition of the show, but it was entertaining and continues an effective build to No Surrender.
---
CATCH-UP: 1/26 IMPACT WRESTLING TV REPORT: Golden Six Shooter match, Miguel vs. Jackson, more