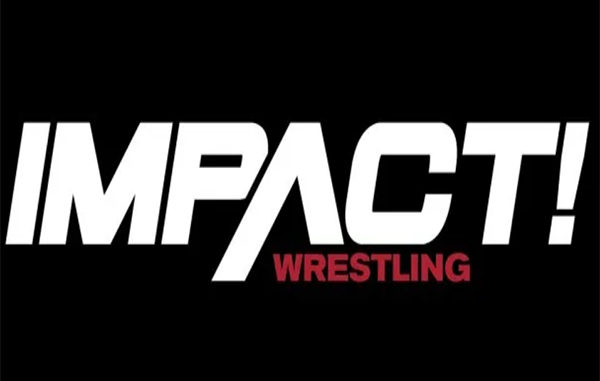 ---
SPOTLIGHTED PODCAST ALERT (YOUR ARTICLE BEGINS A FEW INCHES DOWN)...
---
IMPACT WRESTLING TV REPORT
JANUARY 26, 2023 (RECORDED)
ATLANTA, GA. AT CENTER STAGE
REPORT BY DARRIN LILLY, PWTORCH CONTRIBUTOR
Commentators: Tom Hannifan, Matthew Rehwoldt
-Recap of last week's show.
-"We own the night" opening.
(1) TREY MIGUEL (c) vs. MIKE JACKSON — Impact Wrestling X Division Title Match
Miguel mocked Jackson (who is 73) during his entrance by pretending to use a walker down the ramp. Trey took control early and flipped Jackson to the mat. Jackson shoulder blocked Trey to the mat and got an early pin attempt. They traded shoves. Trey got the upper hand and punched Jackson. Trey had Jackson in a submission on the mat and pulled Jackson's fingers apart.
Trey missed a flip off the ropes. Jackson took his straps down and mounted a comeback. The fans were solidly behind Jackson. Trey threw Jackson out of the ring. Trey hit the ringpost after Jackson moved. Back in the ring, Jackson worked on Trey's arm. Jackson held Trey's arm and walked on the top rope for two sections of the ring.
Trey pulled Jackson down followed by an offensive flurry and a neckbreaker for the pin. Trey went for the spray paint under the ring, but Crazzy Steve crawled out instead and chased Trey in the ring. Steve had "Trey" painted all over him in white, then spray painted himself in red. Trey tried to escape up the ramp but was confronted by Black Taurus. Trey fled through the crowd.
WINNER: Trey Miguel in 8:00.
(D.L.'s Take: A fun opener. Always a treat to see Jackson in the ring. Trey is really growing into this new heel persona.)
-Gia MIller interviewed Josh Alexander. He talked about tonight's upcoming number one contender's match and said they all had been former champions. Maclin confronted Alexander and said he was coming for the title and Scott D'Amore wasn't here to protect him anymore.
-Chris Sabin was shown warming up backstage with Alex Shelley. [c]
-Rich Swann was shown warming up backstage.
(2) KUSHIDA & KEVIN KNIGHT vs. THE GOOD HANDS (John Skyler & Jason Hotch)
Rehwoldt said that Knight was from the LA NJPW dojo and had teamed with Kushida in the Super Juniors tag team tournament in Japan. Knight and Skyler faced off first. Kushida tagged in quickly. Knight and Kushida worked on Skyler's arm. Hotch attacked Kushida from behind, then stomped Kushida.
The Good Hands double teamed Kushida. Kushdia gave The Good Hands a back elbow and tagged to Knight. Knight took on the Good Hands by himself. Knight gave Hotch a great dropkick. Kushida dropkicked Skyler. Knight dropkicked Hotch, who was on Kushida's shoulders. Kushida made Hotch tap.
WINNER: Kushida & Kevin Knight in 4:00.
(D.L.'s Take: A good Impact debut for the team of Kushida & Knight. Knight showed great athleticism on the dropkicks. Hopefully the team sticks around. The Good Hands are really gelling as a team as well.)
-Santino Marella revealed the mystery partner to Gisele Shaw and Jai Vidal. Vidal raved about the partner, who was off-camera. Shaw and Vidal went to the ring. [c]
-Mickie James and Jordynne Grace talked backstage. Grace said she saved Mickie last week to protect her title shot. Grace noted that Mickie had tapped out. Mickie said she would grant Grace a title shot after dealing with Masha Slamovich.
(3) DEATH DOLLZ (Taya Valkyrie & Jessicka w/Rosemary)(c) vs. GISELE SHAW & TARA w/Jai Vidal — Impact Wrestling Knockouts Tag Team Title Match
Tara (formerly Victoria in WWE) received a big reaction from the fans as the mystery partner. Taya clapped also. Fans chanted "Tara" at the start of the match. Tara and Taya started but Shaw tagged in before they could lock up. Fans booed. Fans chanted "We want Tara". Taya gave Shaw a hip attack and the double knees.
Jessicka kicked Shaw to the mat. Shaw made a comeback. Shaw sat on Jessicka and punched her. Shaw followed with kicks and elbows and got a two count. Tara wanted the tag but Shaw stayed in. Jessicka leveled Shaw. Taya tagged in and ran wild on Shaw. Jai tripped Taya. Rosemary speared Jai. Shaw mocked Tara's dance.
Shaw used Tara's move on Taya for a two count. Fans chanted "Tara". Shaw went to tag but gave her the hand instead. Tara and Shaw argued in the ring. Shaw told Tara to get out of her ring. Tara kicked Shaw and did her finisher to her. Fans chanted "You still got it". Jessicka delivered the Sick Driver to Shaw and got the pin.
WINNERS: Death Dollz in 7:00.
(D.L.'s Take: A fun match and the fans were very excited to see Tara, who didn't really get involved in the match, but did perform her finisher on Shaw. The storyline with Shaw finding partners has been entertaining.)
-Rhino was shown warming up backstage with Heath. [c]
-Taylor Wilde vignette. She had tarot cards and crystals. Clips were shown of her match with Killer Kelly as she spoke. She said she would be seeing more of Killer Kelly in her future.
-Santino Marella and Dave LaGreca talked backstage. Bully Ray told LaGreca to stop talking and back up. Bully was mad that he wasn't involved in the contender's match tonight. Santino said Bully lost so he wasn't involved and it was his decision. Bully said there was interference so he was screwed over. Santino said he lost. Bully told him don't forget what happened to the last guy who ran things around here. Bully left. LaGreca said the only guy he knows who can deal with Bully is Tommy Dreamer.
-Sami Callihan was shown backstage. [c]
-Gia Miller interviewed Tasha Steelz and Savannah Evans. Gia asked if there was tension between them because of all of their losses. Tasha said "this isn't working". Gia asked if she meant the team and Tasha said "all of it" and walked away.
(4) BULLET CLUB (Chris Bey & Ace Austin) vs. MAJOR PLAYERS (Matt Cardona & Brian Myers)
Fans chanted "Too Sweet". Bey and Cardona started the match and traded the advantage. Bey and Ace double teamed Cardona. Ace dove on The Players on the outside. Myers kicked Ace to the outside and Cardona knocked him to the ground. Back in the ring, The Players tagged in and out to keep the advantage on Ace.
Ace superkicked Myers and made the tag to Bey. Bey clotheslined Cardona from the top rope for a two count. Bey chased Myers but got clotheslined by Cardona. Cardona hit the Reboot on Bey. Myers got a two count on Bey after an elbow drop. Bey threw Cardona into Myers. Ace sent Myers to the mat after a headscissors. Bey and Ace double teamed Cardona and Ace got the pin on Cardona.
WINNERS: Chris Bey & Ace Austin in 7:00.
After the match, Joe Hendry walked to the stage. He said he accepted Cardona's challenge for the Digital Media Title. Hendry said that Cardona was an innovator, but now everyone was talking about his Moose song. He said he didn't want Cardona to feel left out, so he made a song for him. He played a goofy song dedicated to Cardona on the big screen. The lyrics mocked Cardona playing with toys instead of going to bed with his wife Chelsea Green (someone in the video wore a paper mask of her) and said he would always be Edge's bitch. Fans chanted "Edge's bitch". Cardona and Myers were outraged as Hendry left.
(D.L.'s Take: Match was fine, but this segment was more about the post-match angle setting up Cardona vs. Hendry. The video was funny and cheesy and the fans ate it up.)
-Eddie Edwards was getting dressed in the back with Alisha. [c]
-Moose was warming up backstage. The Major Players told him they would take care of Joe Hendry.
(5) JONATHAN GRESHAM vs. SHELDON JEAN
Jean mocked Gresham's height. Gresham took Jean to the mat. Jean came back with a punch, but Gresham took him to the mat again. Jean grabbed the ropes to break the hold. Fans chanted for Gresham. Jean raked Gresham's eyes. Gresham dropkicked Jean in the knee. Jean booted Gresham, but Gresham took him down again and pinned him after a shot to the back of the head.
WINNER: Jonathan Gresham in 3:00.
(D.L.'s Take: Another good showcase match for Gresham, although Jean got more offense than I thought he would.)
-Rehwoldt and Hannifan ran down the matches for next week:
Major Players vs. Kushida & Kevin Knight
Gisele Shaw vs. Savannah Evans
They also pitched to Kevin Kelly who talked about the matches on the NJPW show that followed, including teasing an appearance by Mercedes Mone.
-Moose made his ring entrance. [c]
(6) MOOSE vs. RHINO vs. CALLIHAN vs. RICH SWANN vs. CHRIS SABIN vs. EDDIE EDWARDS — Golden Six Shooter Match
This match determined a new number one contender for Josh Alexander's World Title. All four wrestlers fought in the ring at the start. Moose and Rhino squared off, followed by Sabin and Callihan. Sabin did a dive on Moose to the outside. Eddie knocked Swann to the mat. Swann did a flip from the apron onto several wrestlers.
All six wrestlers traded moves in the ring. Rhino and Callihan fought. Moose speared Rhino and got the pin. [c]
Moose dropkicked Swann and Sabin on the top rope. Sabin gave Moose a tornado DDT. Sabin, Callihan, and Swann traded moves. Swann punched Callihan. Swann splashed Callihan for a two count. Swann, Eddie, and Sabin all traded moves. Sabin was about to put away Sabin when PCO's music played and he walked down the stage. Security stopped PCO. Sabin used the distraction to pin Eddie.
Moose attacked Sabin. Moose punched Sabin. Moose speared Sabin and got the pin. [c]
Swann, Callihan, and Moose faced off in the ring. Moose attacked Swann's leg. Moose legwhipped Swann to the mat and continued to attack the leg. Swann managed to roll up Moose for a pin. Deaner and The Design walked to ringside and directed Callihan to take out Swann. Callihan stretched Swann's leg but Swann rolled him up for a two count.
Swann gave Callihan a series of punches. Callihan put Swann in an ankle lock. Swann made a comeback. Swann got the 450 Splash and pinned Callihan for the win.
WINNER: Rich Swann in 29:00.
Swann tried to encourage Callihan after the match, but Deaner decked Swann and The Design attacked. Callihan was going to give Swann a piledriver, but Yuya Uemura ran in for the save, followed by Josh Alexander and Frankie Kazarian. A brawl ensued. The babyfaces cleared the ring.
(D.L.'s Take: A solid match and everyone worked hard. Swann was a surprise winner.)
FINAL THOUGHTS: The post-Hard To Kill reset continues. There are several angles to keep an eye on such as Tasha/Savannah, Kelly/Wilde, Hendry/Cardona, and Gisele vs. everyone. It was good to see Rich Swann in the spotlight again and I'm looking forward to his match against Josh Alexander.
---
CATCH-UP: 1/19 IMPACT WRESTLING TV REPORT: Bully Ray & Steelz & Evans vs. Kazarian & Grace & James, Kenny King vs. Mike Bailey in Fight Pit match